I just received a batch of what was sold to me as production-used Sterling Cooper business cards from Mad Men, with a Screenbid COA, from eBay. However, all other Mad Men business cards currently on eBay, all sold with their own COAs, look different from the ones I received: those look like legit vintage cards with professionally embossed glossy type on matte cardstock, while mine are flat inkjet printed onto photo paper that's glossy on the printed side and matte on the other. Mine seem cheaply made and, frankly, seem fake—why would the production create business cards that are printed using two totally different methods?
The thing is, these came with a Screenbid COA, and was the reason I felt confident buying them in the first place. Here it is: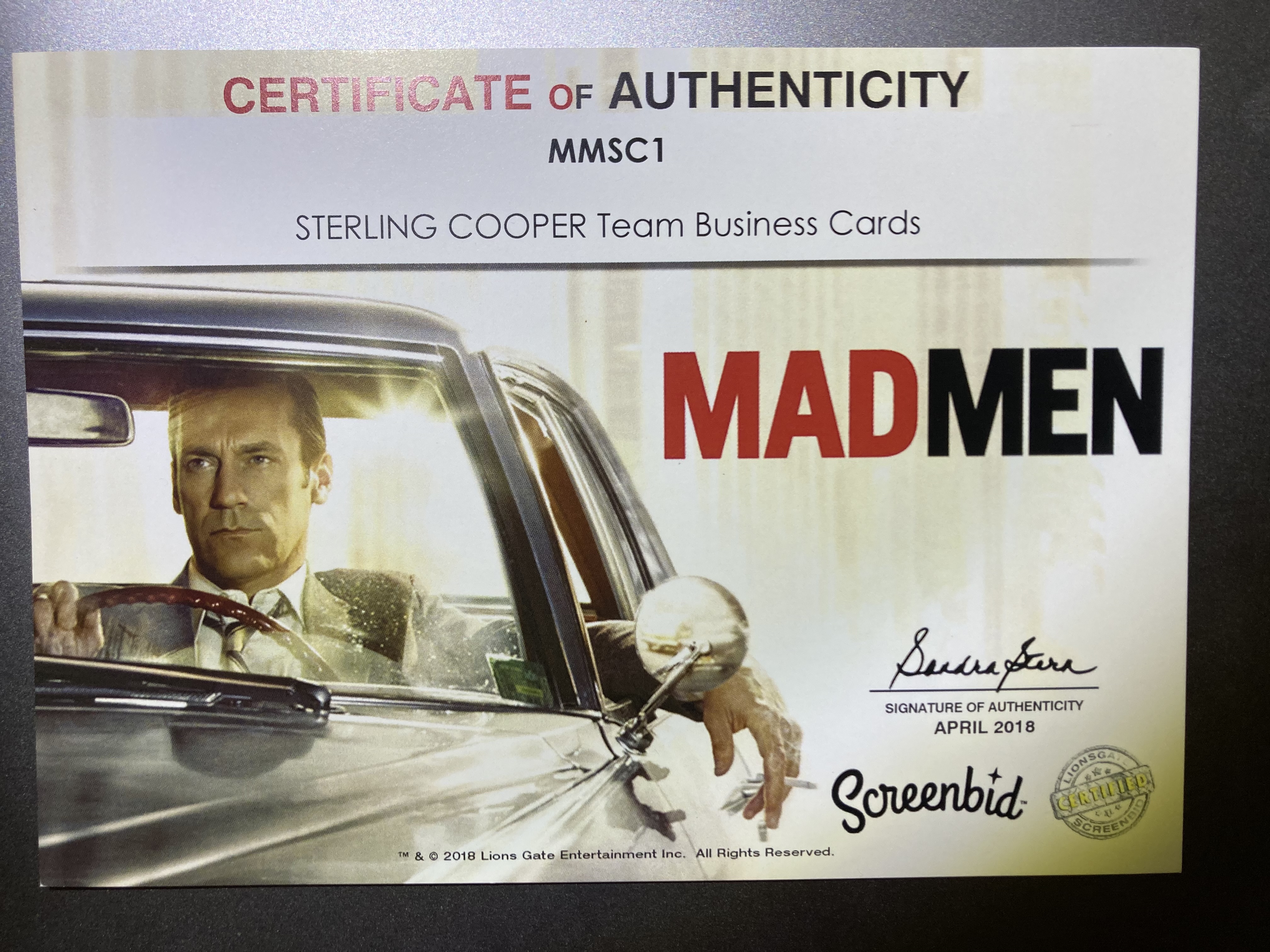 I have no idea how to verify if it's legitimate, would anyone here be able to help? Could it be a fake reprint of a COA? Or maybe a real COA accompanying replicas of the business cards?
In either case, do I have any recourse through eBay if these are indeed fakes?