Trust me, that title scares me just as much as it does you.
I've recently found out that I can feasibly (read: barely) make it to this year's Dragoncon! As such, I decided that making a cosplay is some form of a rite of passage, and I have to. Besides, the majority of my group will be in RWBY cosplays as well, so I'd be that one weirdo following around a bunch of scythe-and-gun-infused-weapon-wielding badasses.
My character of choice is Jaune Arc, a (somewhat) typical swordsman, wielding the topic of this post; a sword and shield pair known as Crocea Mors. The sword is a standard longsword, and I am decently confident in my abilities to make it look even halfway decent. My issues come with the shield, which serves as a sheath for the sword, and the outer fins expand straight out in panels from this sheath to form a heater shield.
Now, as I'm an overzealous engineering student with access to a 3d printer, I want to make this thing function. With some research, I found drawer slides to be a decent way to have the shield panels expand out, connecting solidly at the very outside edges. My only issue is that I am having difficulties figuring out how to attach and consolidate the panels inside the piece, with the drawer slides connected. I would be using 6 inch drawer slides that expand to 12 inch. (~150mm -> ~300mm)
Pictures included, as well as a scale sketch of the shield, drawer slide inserted for reference.
Thank you so much for your time!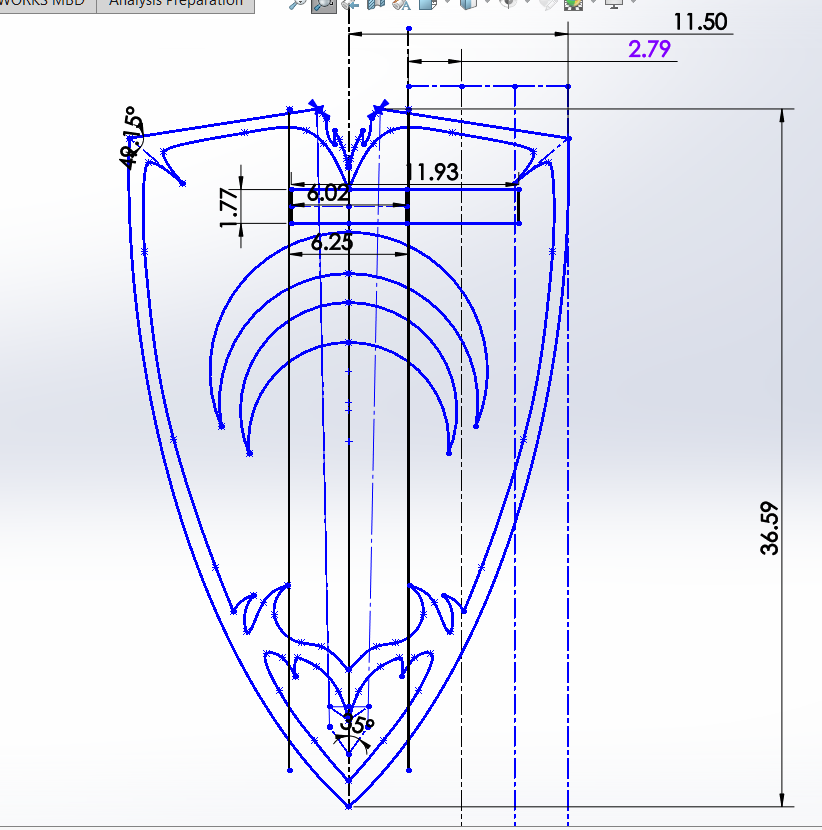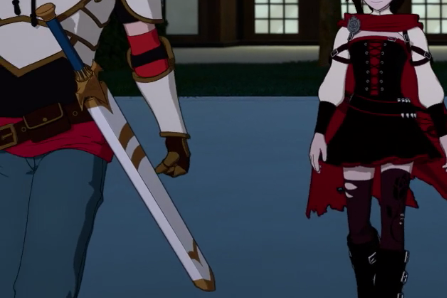 UPDATE: Just had a moment of clarity, as my main issue is that the drawer slides mounted horizontally will not extend far enough, and make the sheath too wide. Could they be mounted on pivots in the main body to allow longer slides to be used, and push out farther?
Last edited: