My very first xenomorph custom figure. Body is an Aliens: Defiance warrior, hands and head are resculpted and repainted neca predalien.
I welded the predalien neck joint to the defiance body with a soldiering iron (painstaking slow work) and then repainted the entire figure.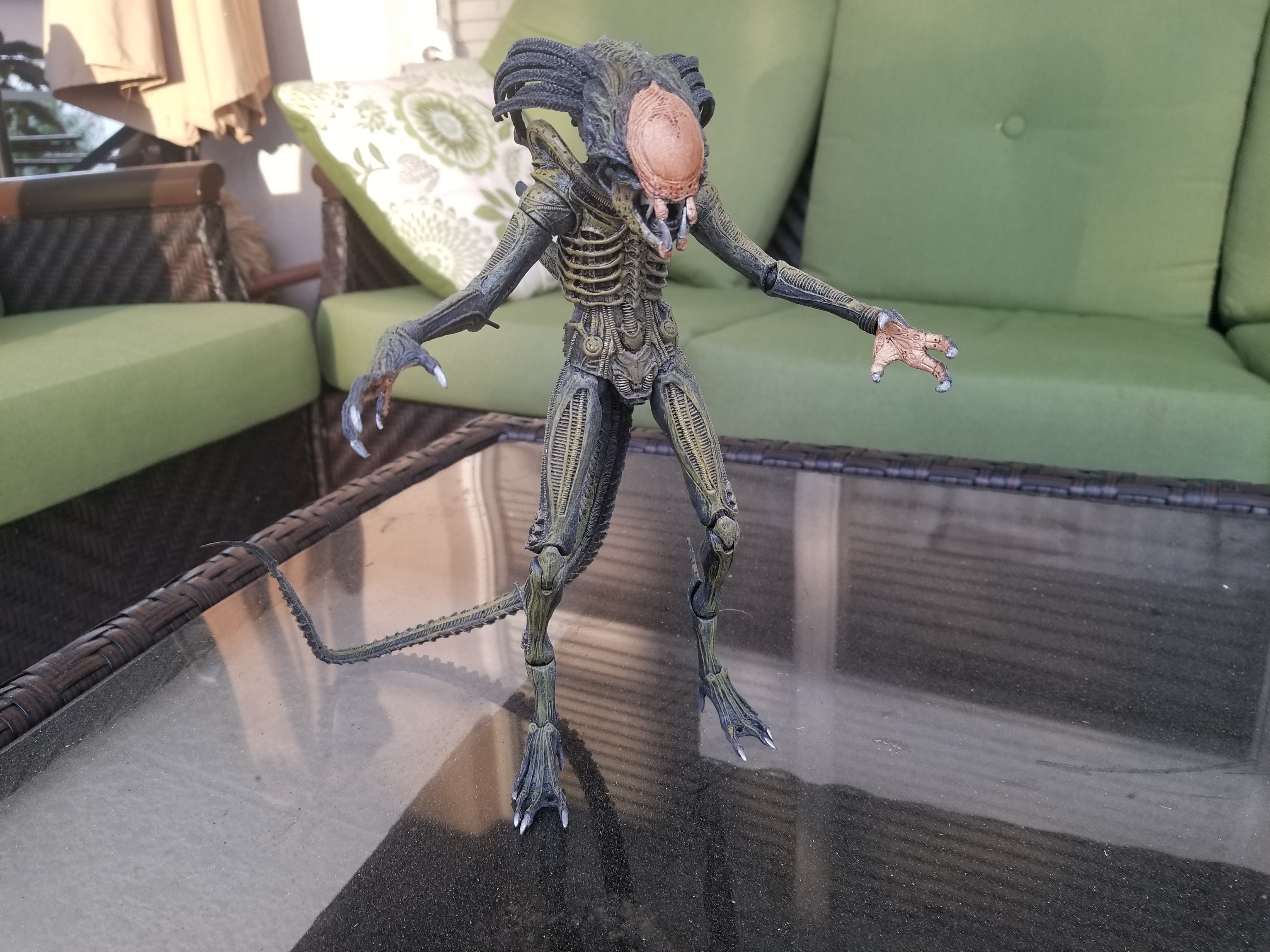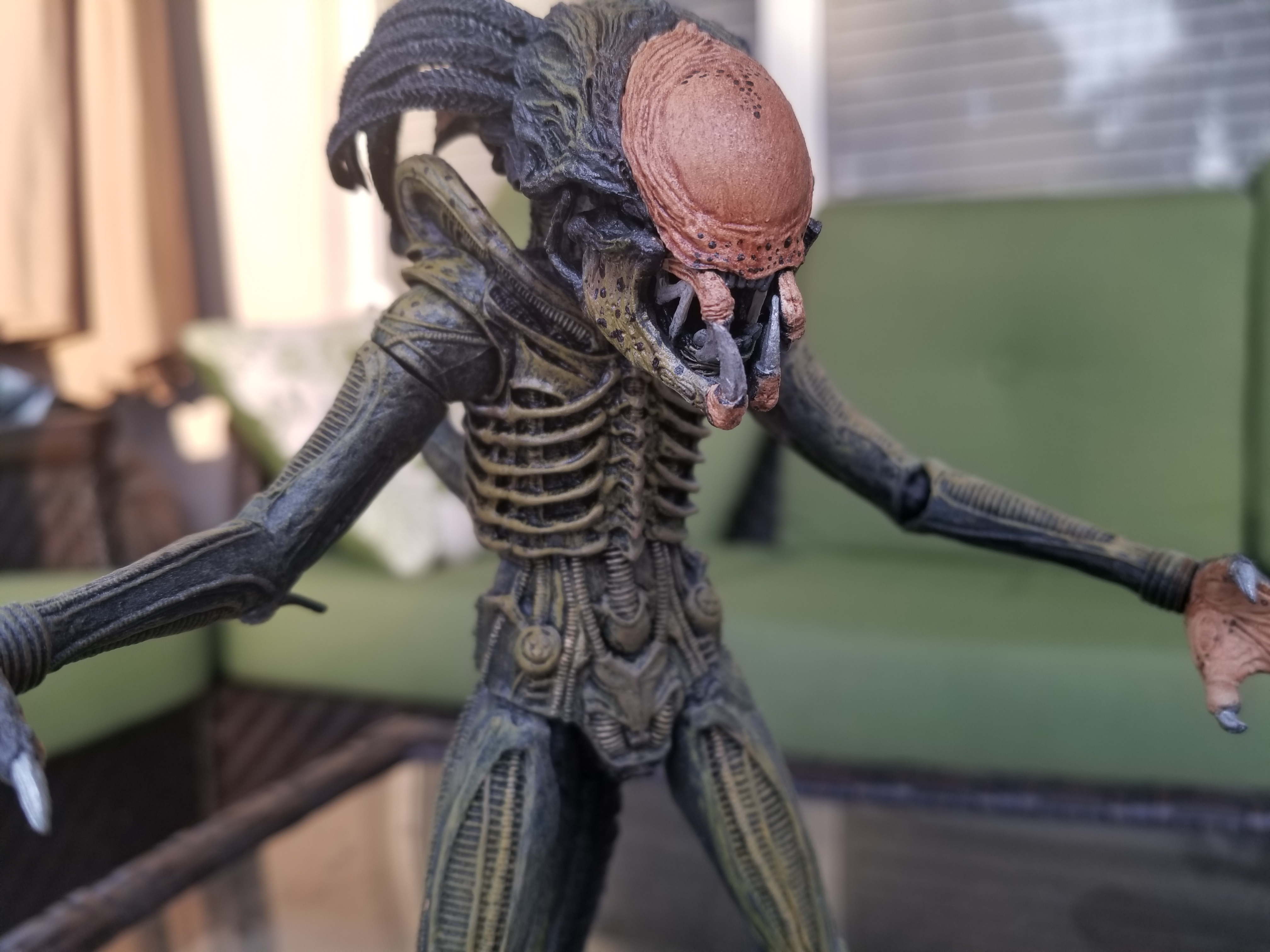 This picture inspired the whole project.