Ok guys and gals... the comic book "Predator Bad Blood" had two very memorable characters. One was a psychopathic Predator, resembled the p2 style character with an Elder sword, killed everything and everyone in sight. Then there was the Police Predator, or the anti Bad Blood Pred Squad of which a member was sent after the psycho. He was armed to the teeth, with spotless silver armor. I believe this one was done once before, but I wanted to give my go at it. He was always one of my favorite predators.
Heres the comic pic :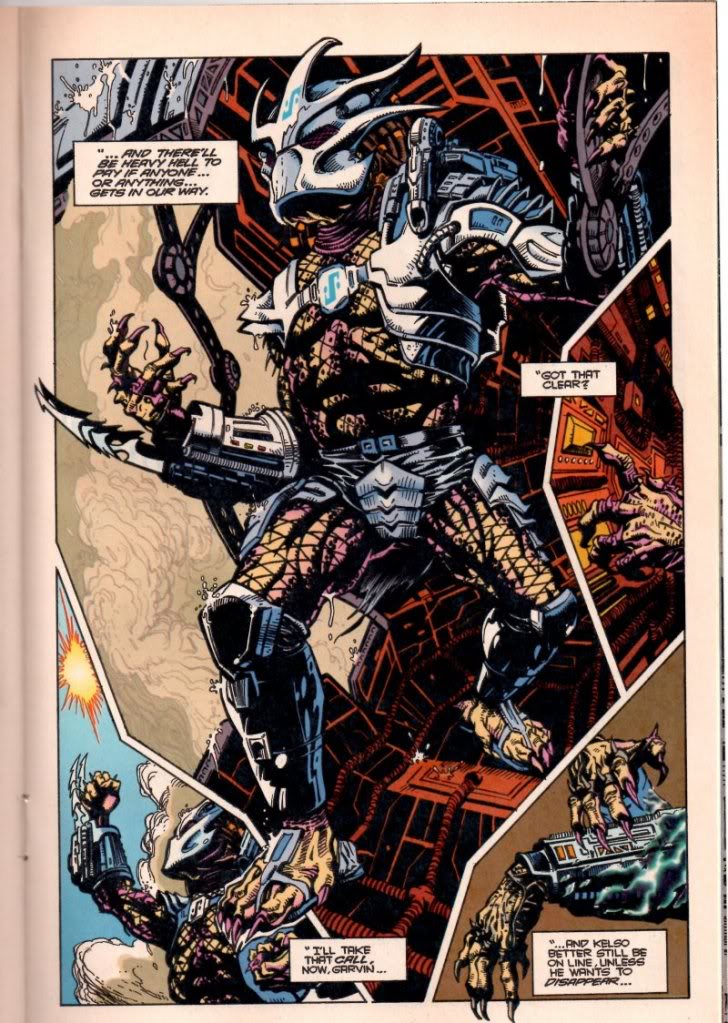 And heres my figure, i added a left hand plasma caster also, but it was not in the comics.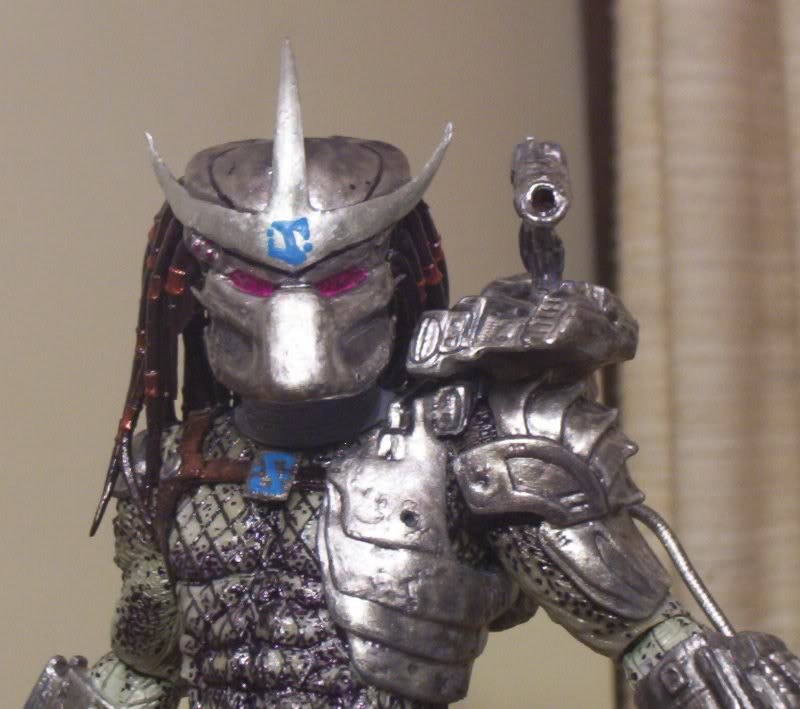 ~CYCLONE_06