I've posted this in a few other places, but since here seems to be the premier site for all things predator, I'll put it here as well.  First time painting anything other than model cars.  Never painted anything with flesh, much less a predator, so go easy on me.
Nowhere near done.  Still tons of layers of paint to go.  
Working on resculpting the helmet of my P2. Quite a few tweaks like raising the cheeks, lowering the brow, adjusting the inclination of the nose bridge, resculpting the sides of the crown etc. Just whatever I can think of to give it that more squat, fat look it had in the movie as opposed to the tall and skinny look it has on the figure.  
Sanded down the texture as well. Just too much texture for my taste. It'll still have some texture when I'm done. Just not nearly as deep and rough.  
Almost there.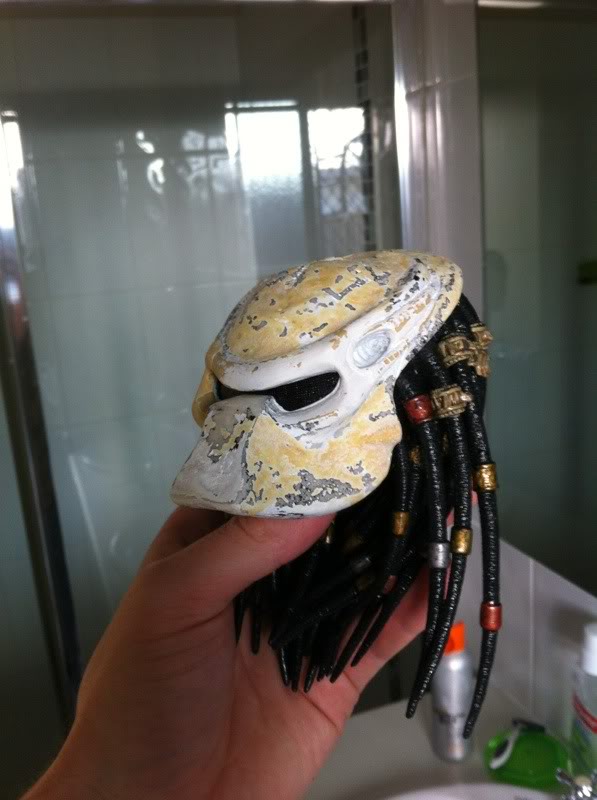 Here's one with some fishnet stocking I was testing for the net, but it doesn't look good.  Couldn't get the baggy look like it has on film, so I decided to make my own later.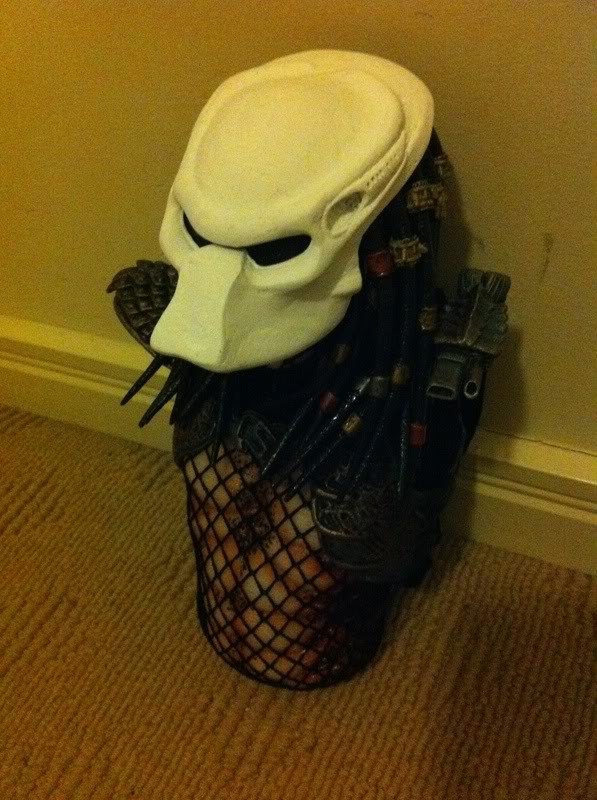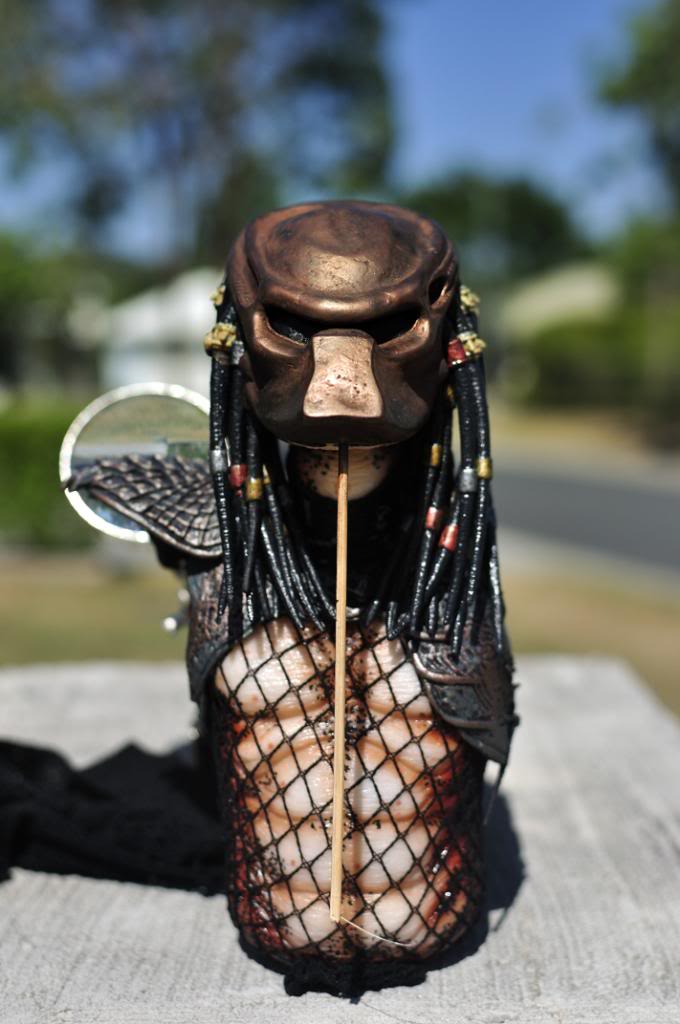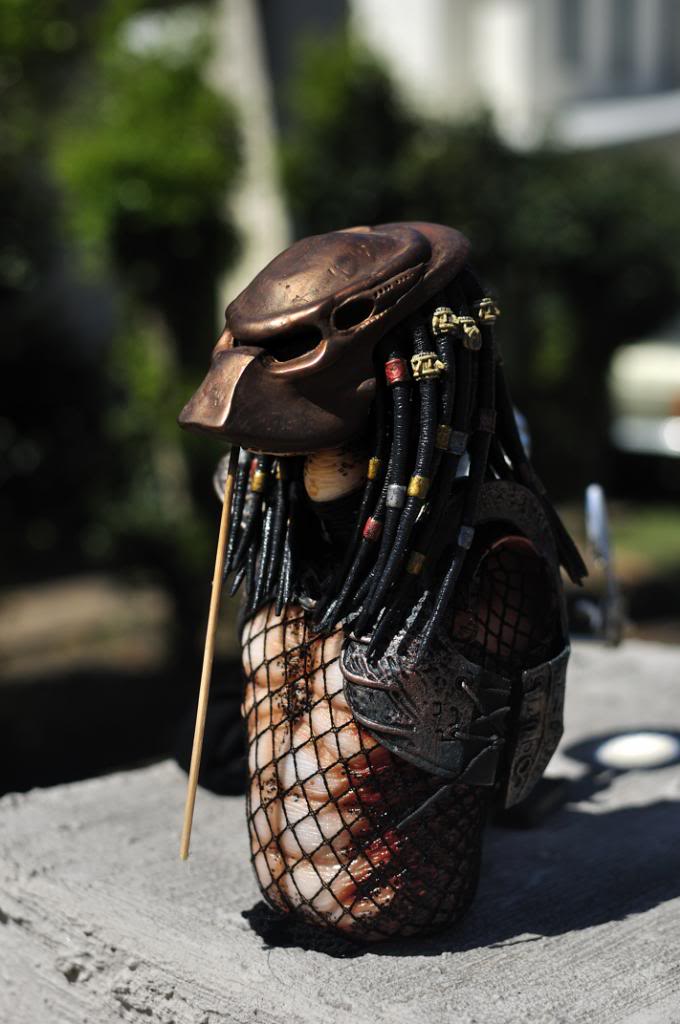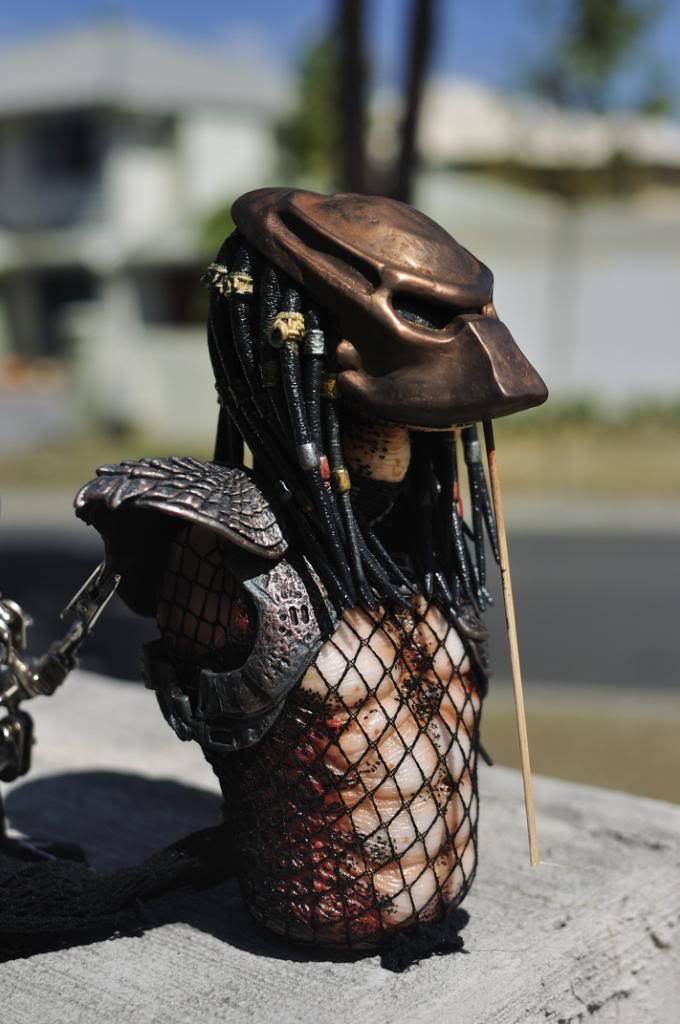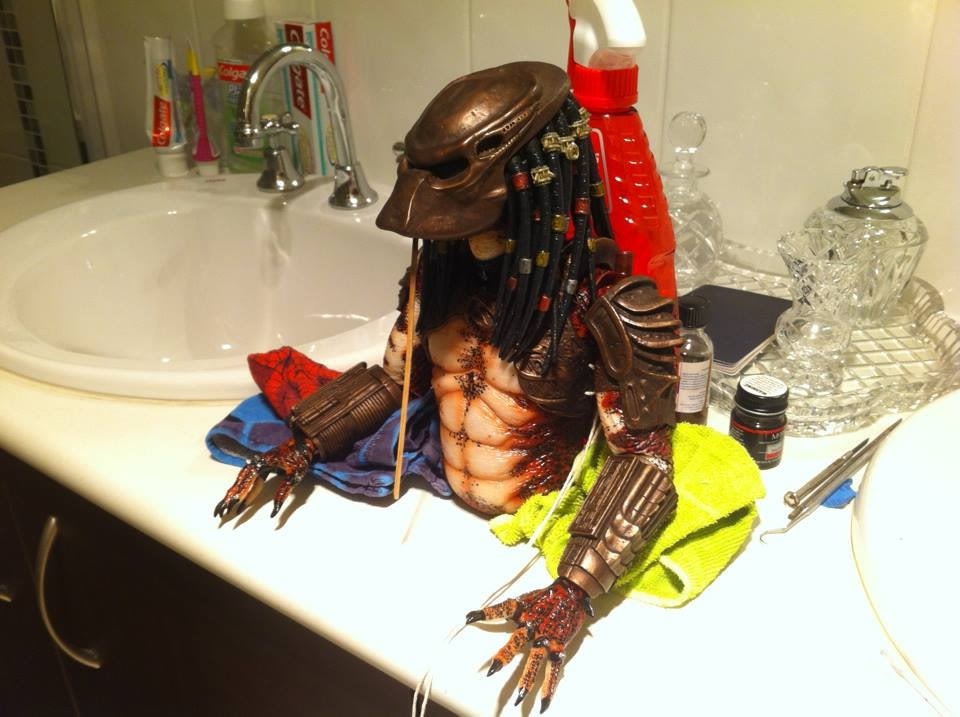 Here's one in a bit of natural light. I can't seem to get a perfect pic, but the tint is a bit darker to the naked eye, and the coppery bits only really appear when you're looking at it head on. As the head rotates the copper shimmers and disappears as it does on the movie helmet i.e. the copper only shows through heavily when light hits it straight on. Any part that's not being hit by light looks like the dark, blackish brown. So it's a bit reactive to light instead of being a straight, static copper or brown.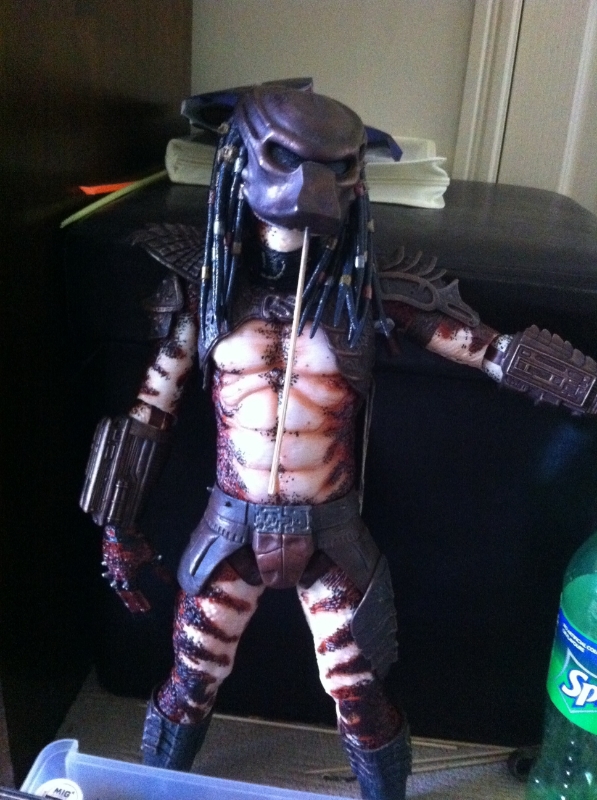 Found some nice mesh that, once painted properly, will be perfect.  
I also painted one of the hands.  Still a tweak or two and a clear coat and it'll be done.  20+ hours just on the hand.