Hello fellow hunters! I thought it was a good time to put up a WIP just so I can show off what I have been working on. This is my first time ever making anything close to this so I thought I would start with a budget suit for 2009 and work my way up to a better suit for 2010. I want to thank all the awesome, talented, and helpful people on this forum. If it was not for them I would not have a clue as to what I was doing. First off I started on a plasma caster. I made it using foamies, pipe insulation foam, and a Pringels can. It cost me a little under 8 dollars American once it was done and here it is.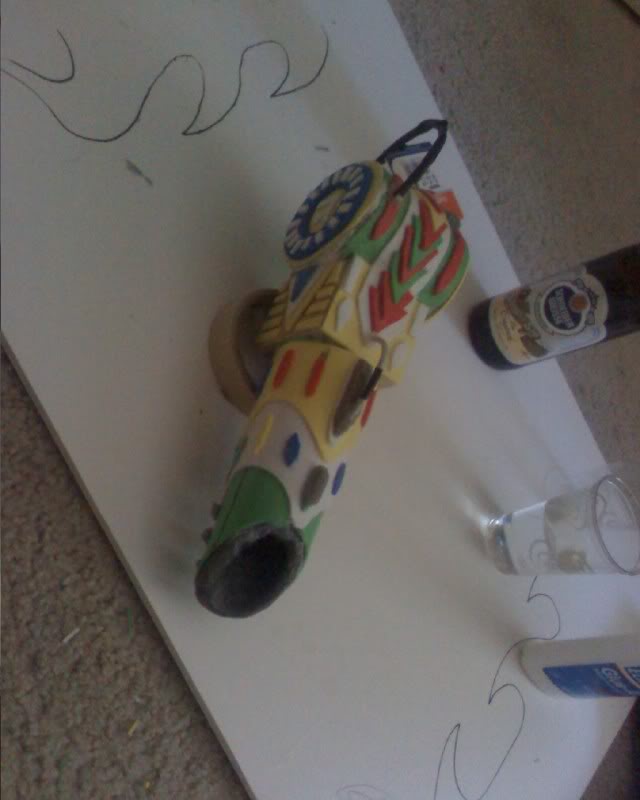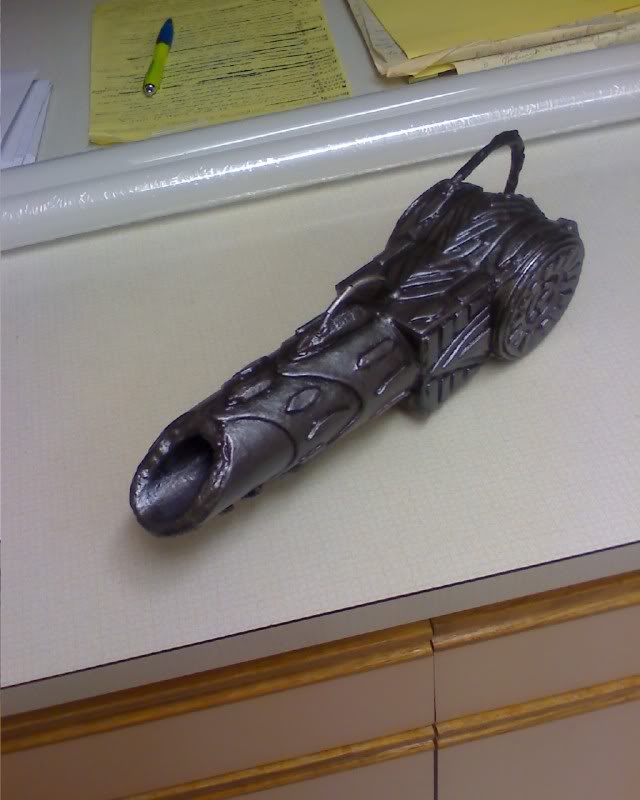 Pringels can is so I can pop off the side of the caster and in there I will house a light that will flash out of the caster.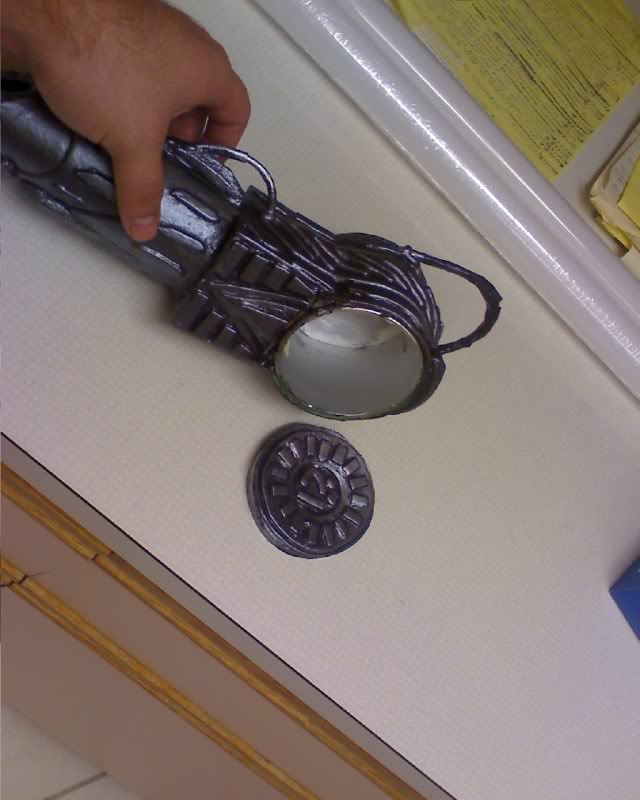 Here is the caster next to a Armaflex dred I was working on.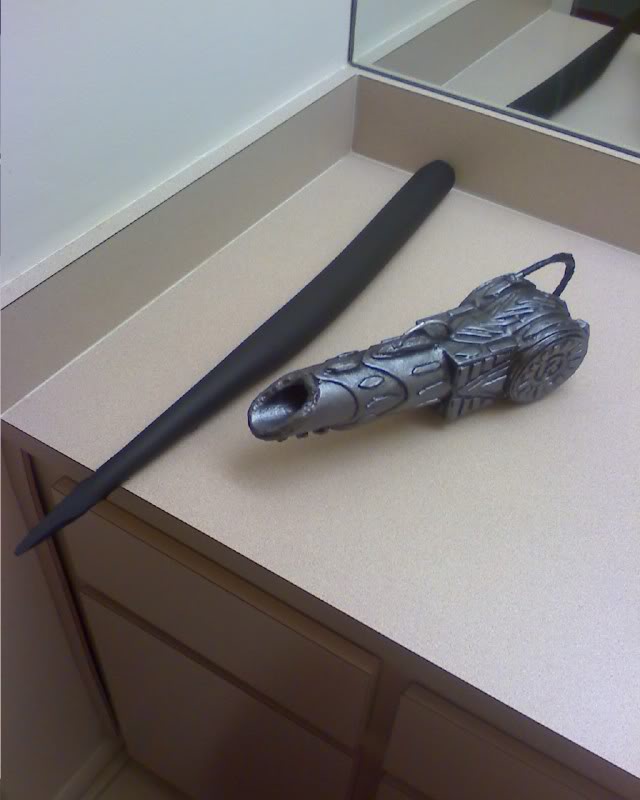 Next I stared on a shoulder bell (thx to vin manmac for the armor templates). This is it with primer paint on it.
The bell cost me 3 dollars in foamies and foam that my work was trashing.
Well more to come and any feed back is greatly welcome.
cheers!
Natti