Greetings is there anyone here that could help me in creating a replica passport? Something along the lines of these.
P.M me for details Thanks in addvance.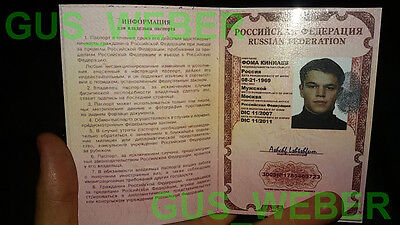 The Bourne Identity. JASON BOURNE. 1 Jason Bourne Russian Passport. Amazing prop passport. PASSPORT IS 12 PAGES LONG. This is an amazing prop designed by us based on the HIT TV SHOW!
Last edited: