This is a Akatsuki leader Tobi from Naruto cloak build. I Built the cloak for a walk around cosplay at a convention.
Started with gathering all the tools and the pattern I chose to augment.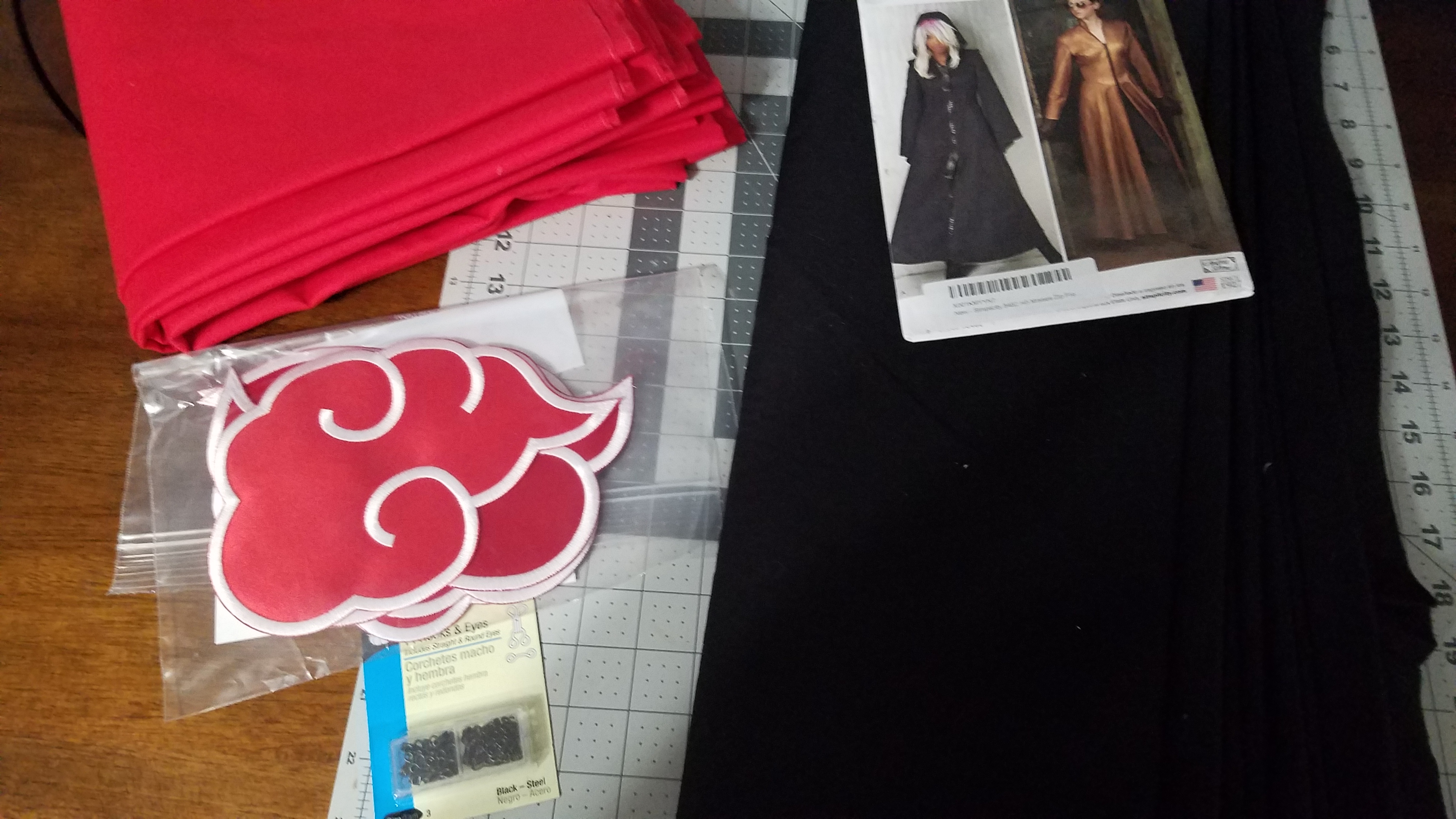 Then I cut out the pattern and started pinning up the augment the pattern to the Tobi design. The major changes were the front zipper area and the extended collar.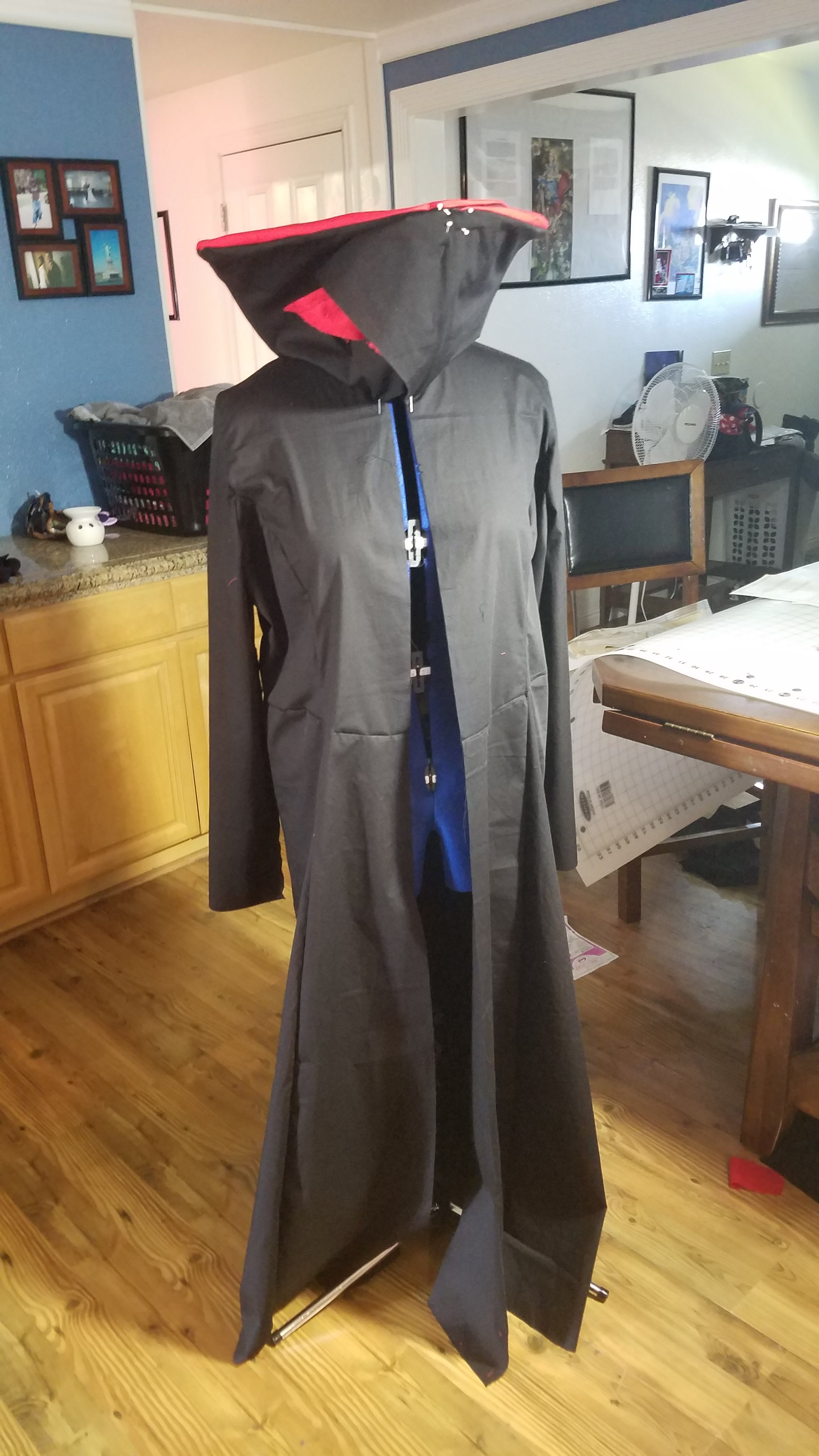 Then i sewed it all together ready to have the red clouds put on.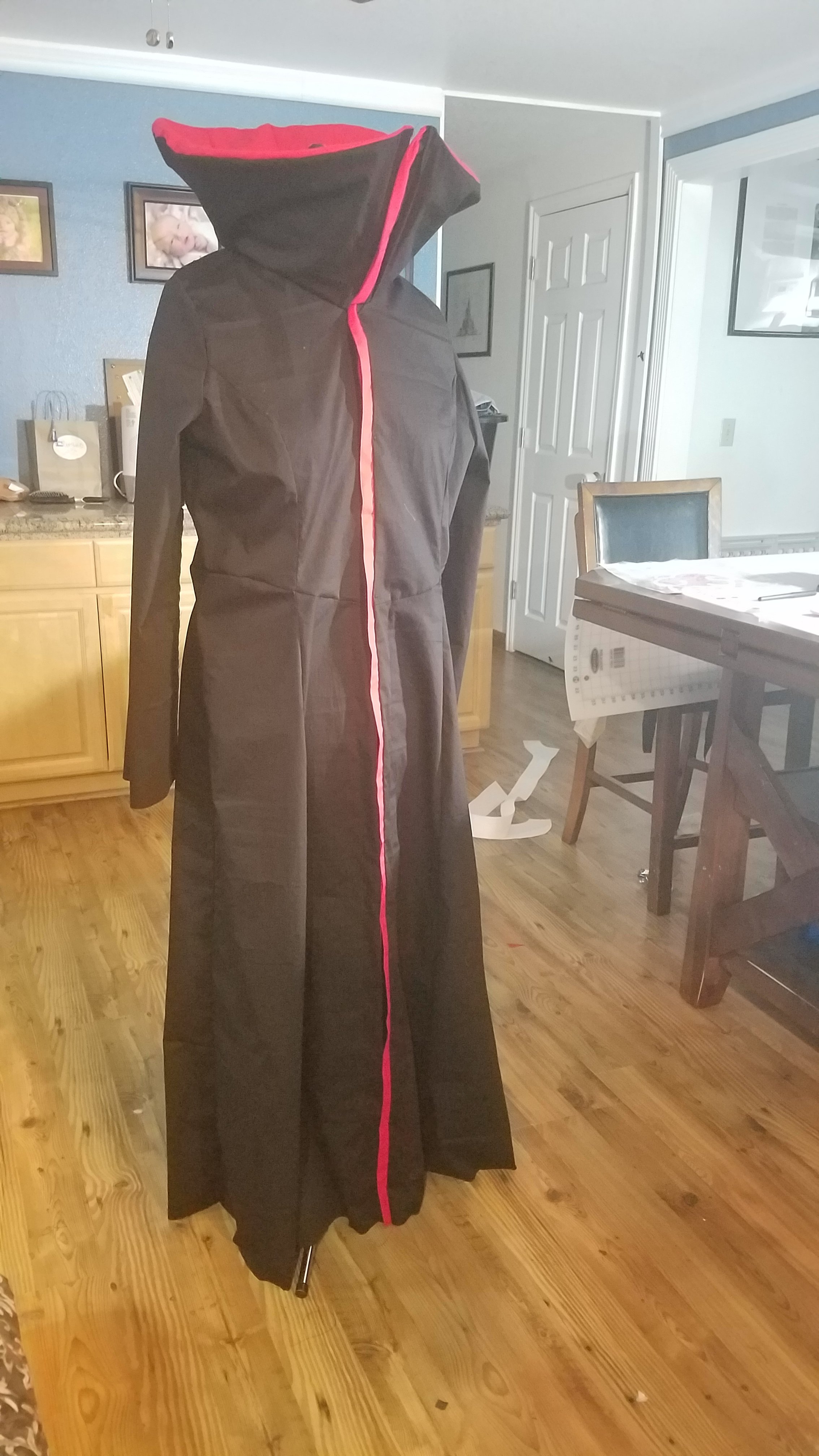 Here is the finished cosplay at the convention.