Coming soon...
Narin series 04 "BAD BLOOD"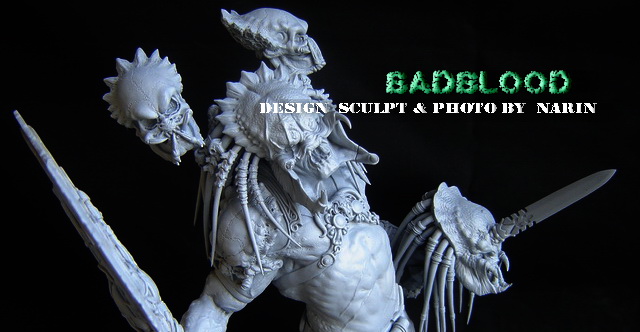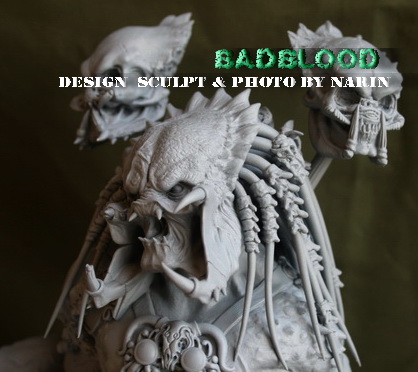 EDIT BY FAKEN MAY 4 2009:
Hi all! I am really excited about a brand new kit from Narin, which is the follow-up piece to the insanely cool Death Warrior kit. This is the next kit in the series of Predators that Narin is sculpting, casting and selling direct and it is now available at Predatorstuff.com for pre-orders AAAAANNNDDD just like the Death Warrior, I am offering the $25 discount for the bulk order!
All the details on the release is here:
http://www.predatorstuff.com/2009/05/04/pr...-bad-blood-kit/
Or you can go direct to the shop to see pics at:
http://www.predatorstuff.com/shop/item_164/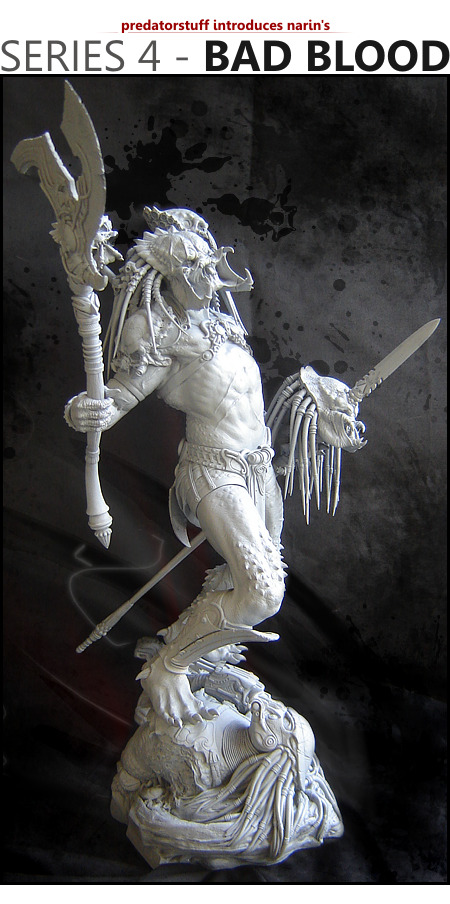 This AMAZING new sculpt is the 4th Predator series sculpt being sculpted, cast and released directly by Narin himself and will follow the same process as his AMAZING Death Warrior kit, with a limited run of 99 individually numbered kits. Cast in solid resin, this kit is 1:6 scale with 96 total parts, including 65 individual dreads for the 2 Predator heads.

The sculpt features the Bad Blood Predator, a maniacal killer loaded with battle scars and a taste for Predator blood. He stalks his prey with two Predator skulls mounted to his back armor and slices and dices his kills with a MASSIVE axe and spear, which comes decorated with his latest victim. The base features equally impressive details with another kill at his feet, complete with dreads, bio helmet and a complete upper torso. Narin's AMAZING skills earning him the title of KING of the Predator kits come shining through once again in another MUST-HAVE release!
Get all the info and goods at:
http://www.predatorstuff.com/2009/05/04/pr...-bad-blood-kit/
Also, early orders get the early issue numbers... currently #3 and up are all available! PM me or post if you have any questions and take care guys
Thanks,
Dan
Last edited by a moderator: