Title says it. Wondering if anyone has pictures of the physical model they used for the Naboo Starfighter in the Phantom Menace. I know they made one, behind the scenes tapes from pre-production show it, but there's a surprising lack of documentation on it that I can find online. Hoping someone here knows more than me
Thanks!
Edit:
Done quite a bit of digging and found some decent enough reference. I'll put them all up here at the top of the thread and add any more that we find along the way! Thanks!
I'm also adding a link to a
Google Photos Album
. It has all the same photos and videos as this thread, it's just easier to access and more organized to look through.
Huge thanks to Duncanator for helping out!!!
Concept Model
The original model (shown here) was carved from wood by John Duncan (Duncanator) based on the direction and design of Art Director Doug Chiang.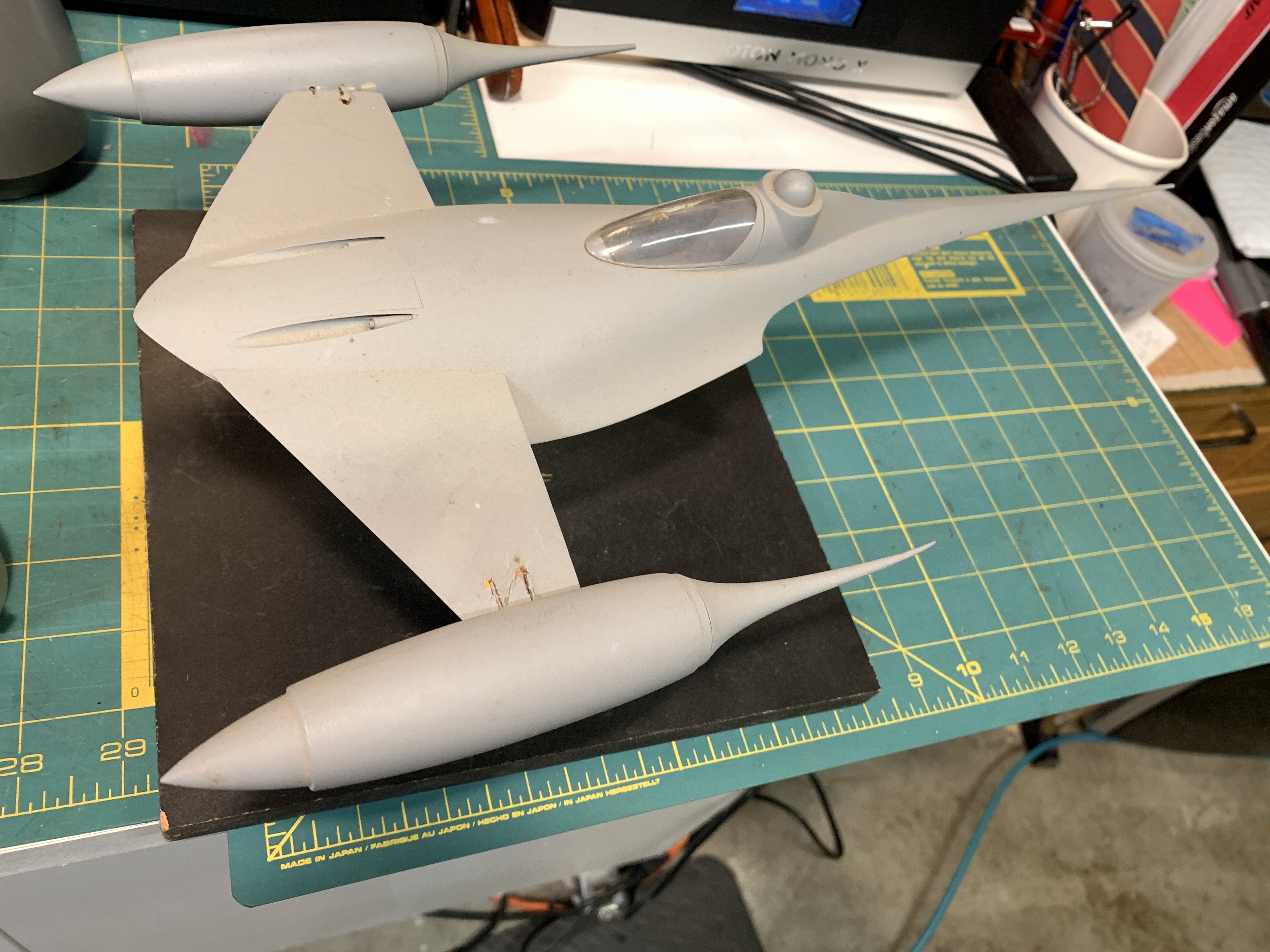 The wooden model was subsequently molded and cast in resin to be distributed amongst the prop and CG departments for reference in the construction of the CG, pyro, and full-sized models. Doug Chiang had a few last-minute suggestions, including the blending of the wings to the fuselage and the inclusion of a detailed cockpit interior. These changes were added to one of the resin casts, and that cast was then remolded and cast. These castings were the ones distributed and served as the basis for the CG model (which was drawn from scratch in the computer), and the physical props (which were built according to a set of detailed blueprints modeled on the maquette).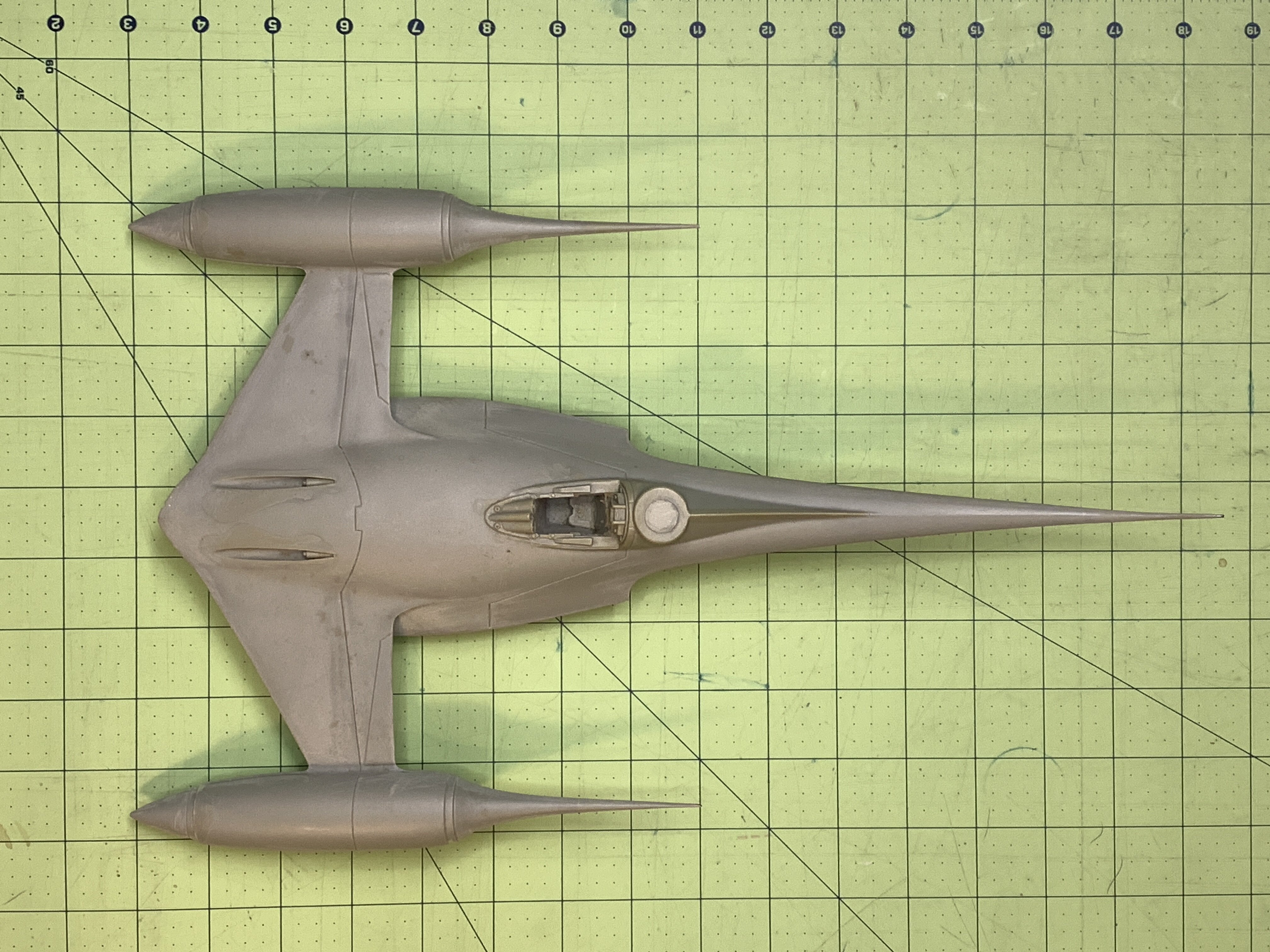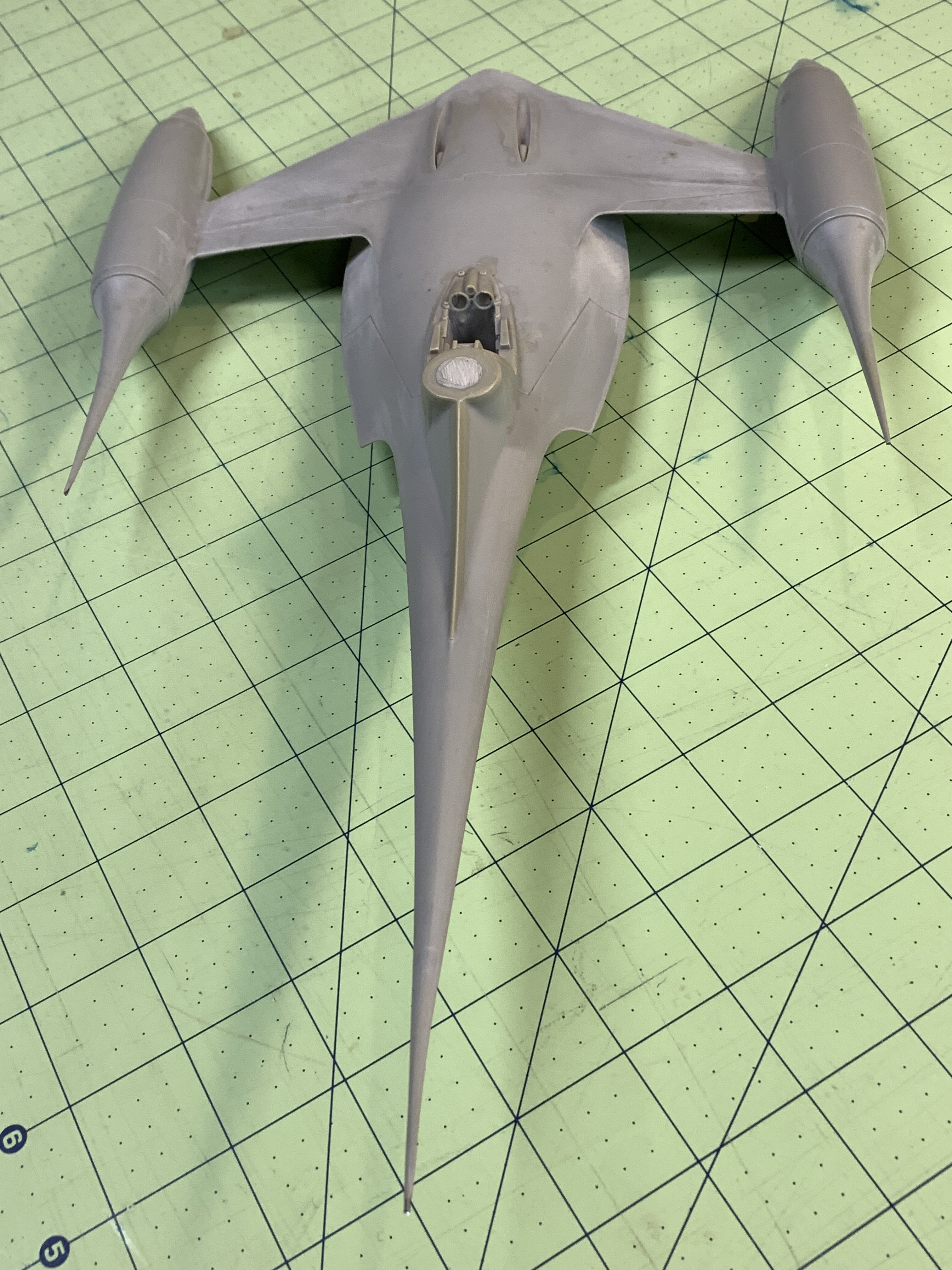 According to Duncan, one of these resin casts was vacuum metalized and painted with Floquil Railbox Yellow. It was presented to George Lucas for his approval, video of which is included below.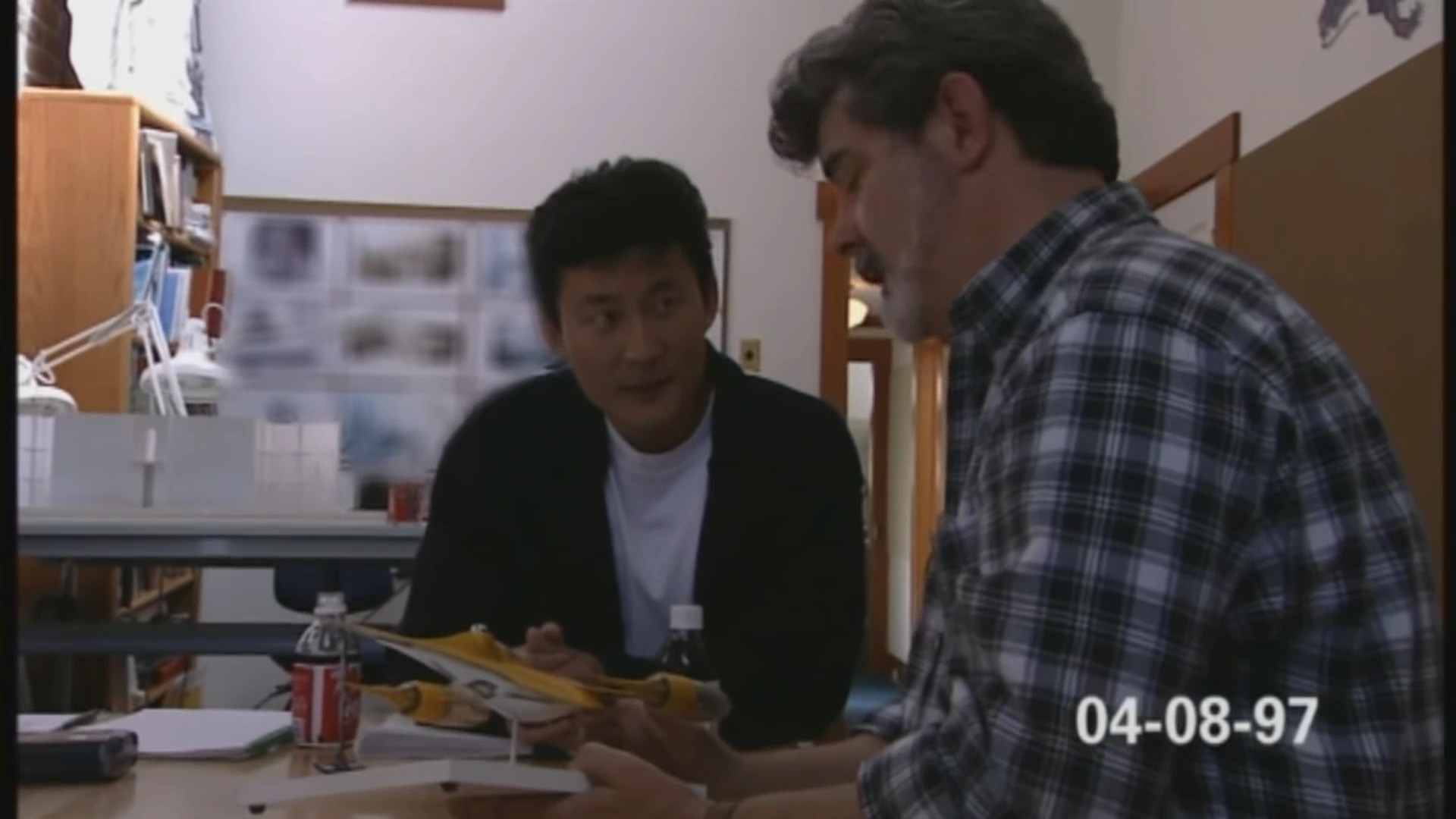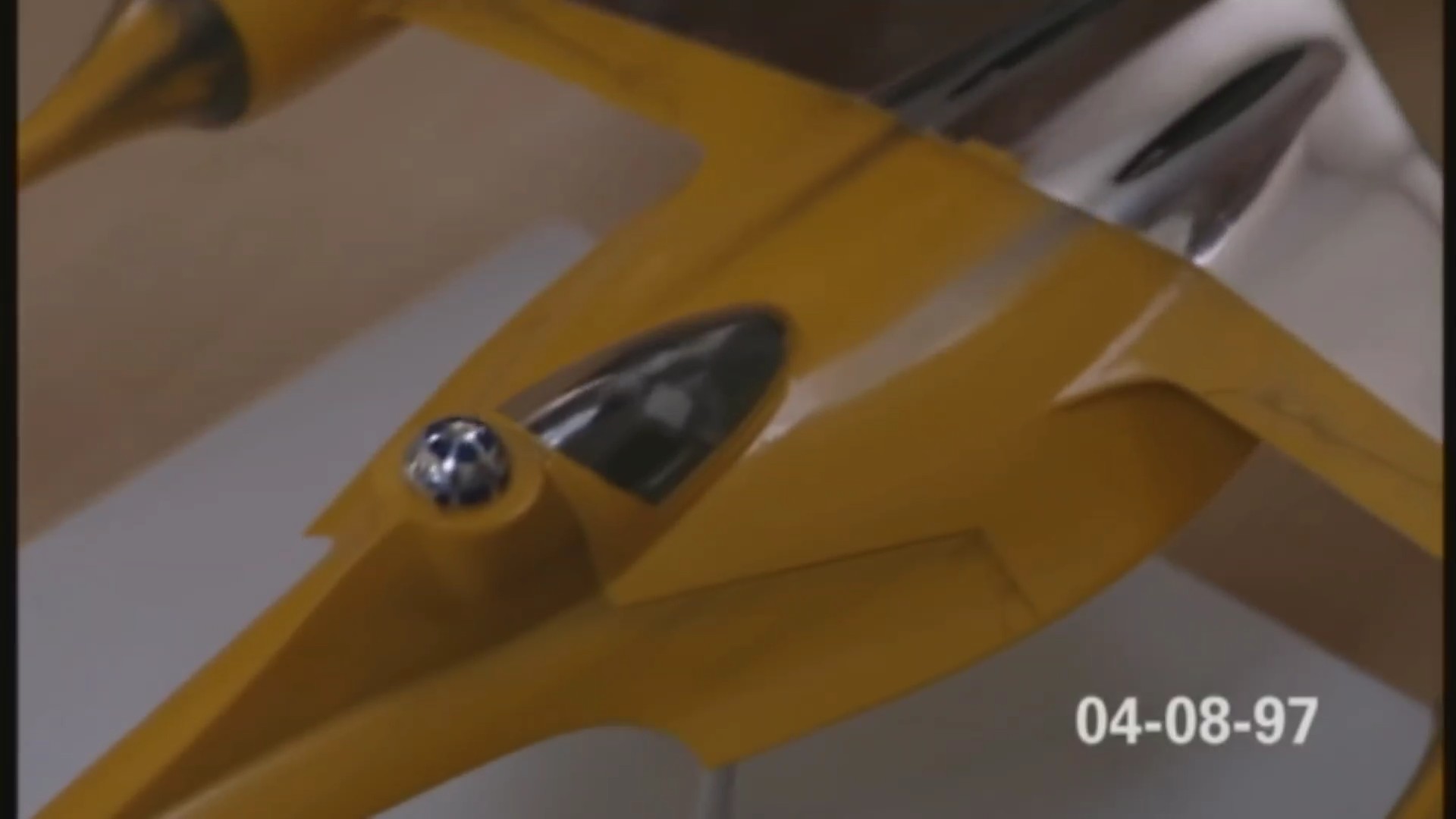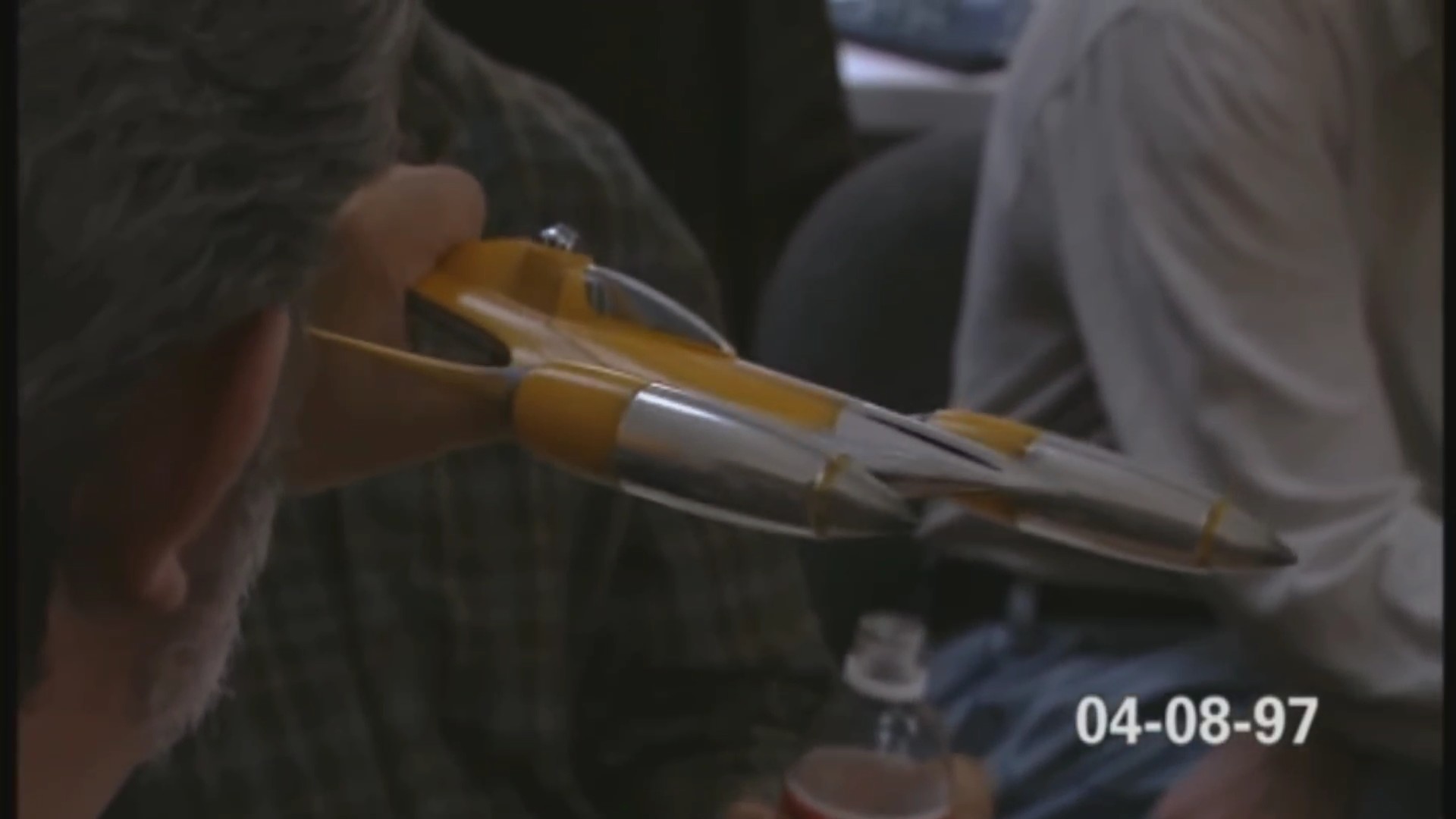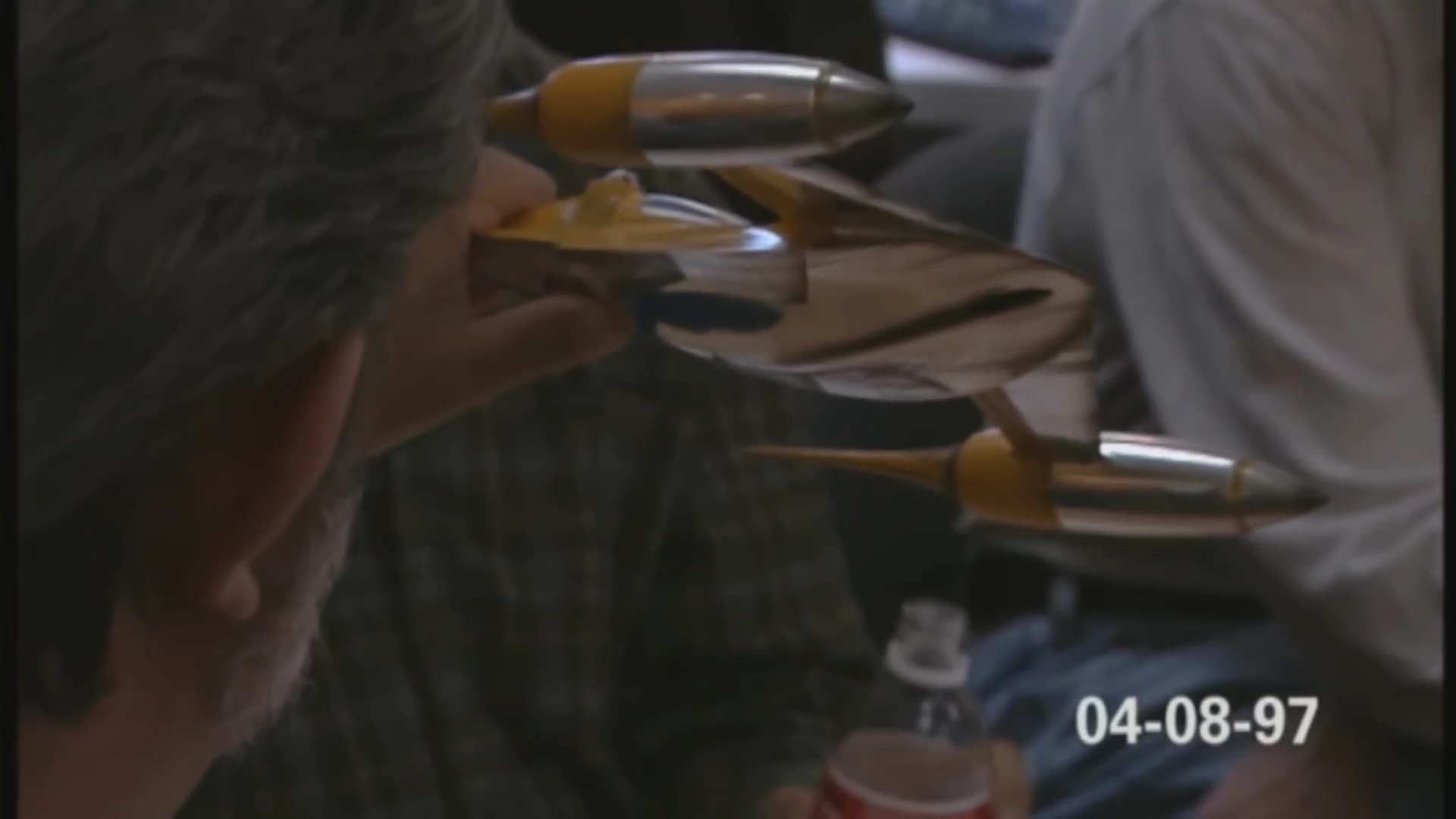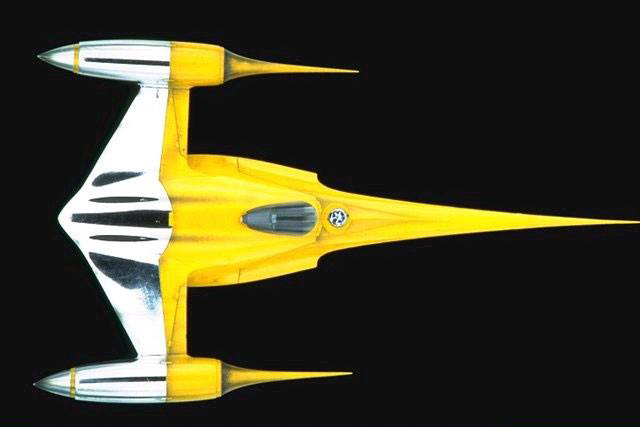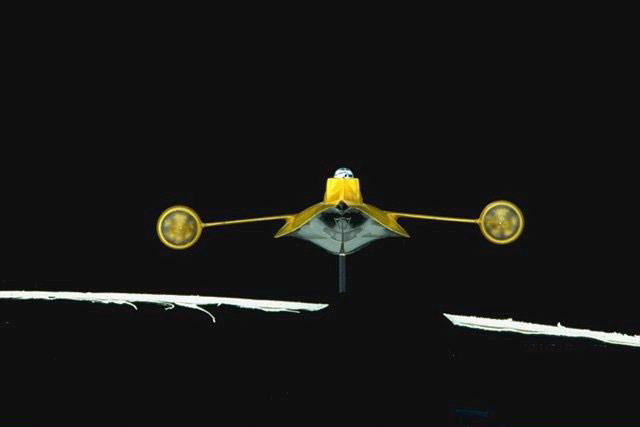 Pyro Models
A number of physical models were built based off of Duncan's maquette for use in pyrotechnic shots. They measured around three feet in length and were constructed in either a brittle plastic -for dramatic explosions- or fiberglass -for more minor damage. At least two of these models survived production. Their visible but minor damage suggests these are fiberglass models that were shot at some point. The two known surviving pyros are shown below, easily differentiated by the color of their astromechs and the placement of their damage. The red astromech pyro toured with the Star Wars Exhibiton in the mid 2000's. The green one was present at Celebration I in 1999.
Red Astromech Pyro, Damage Center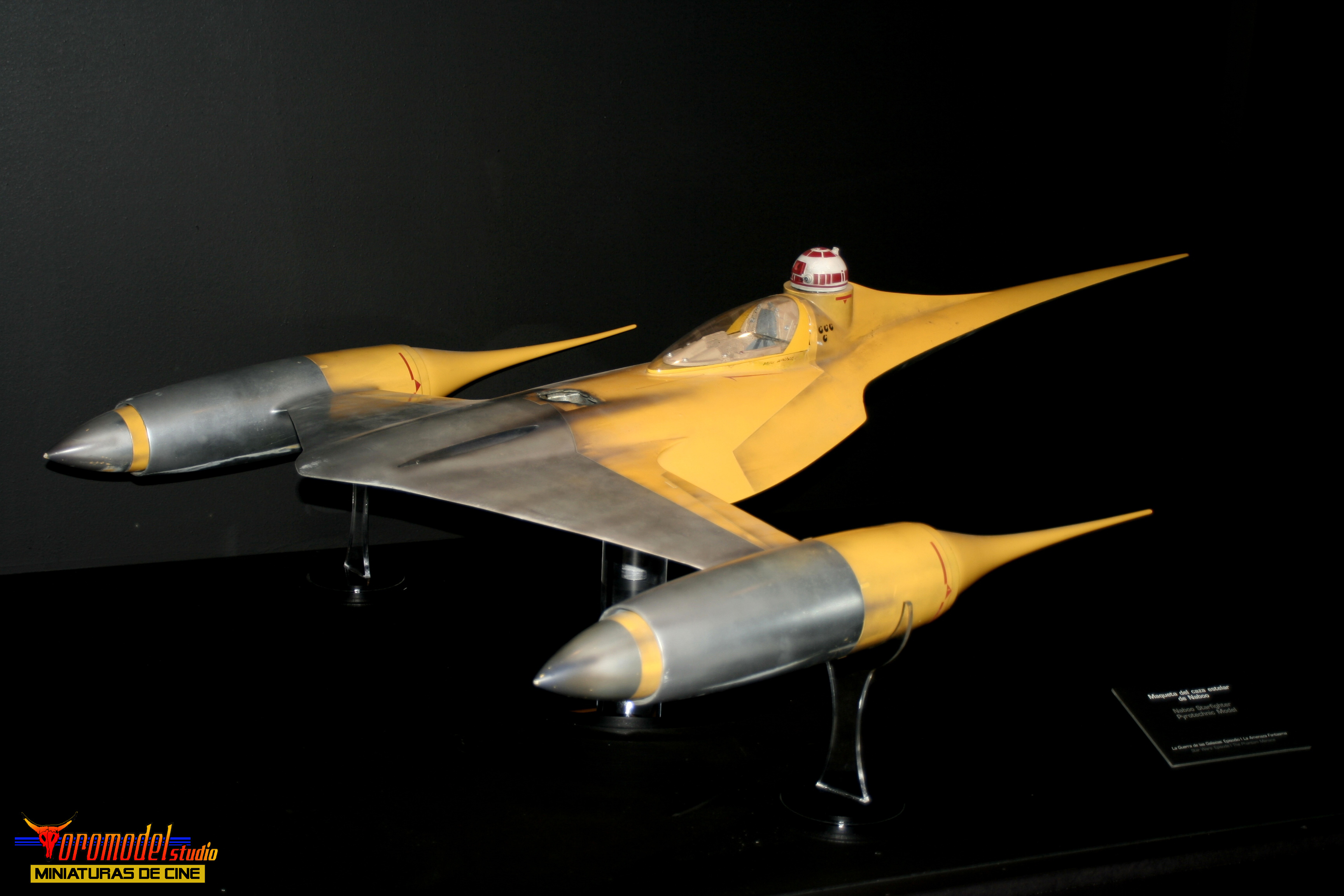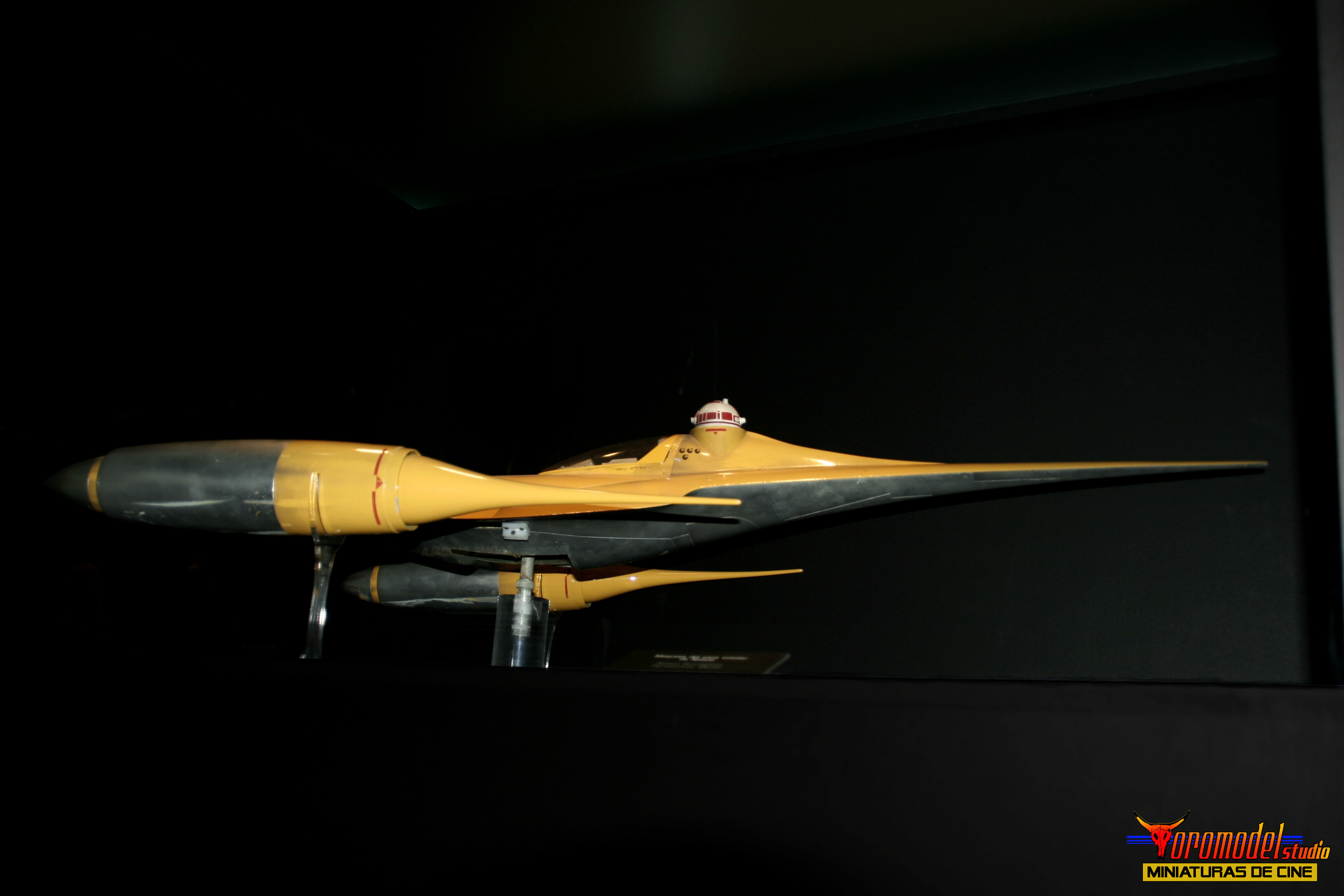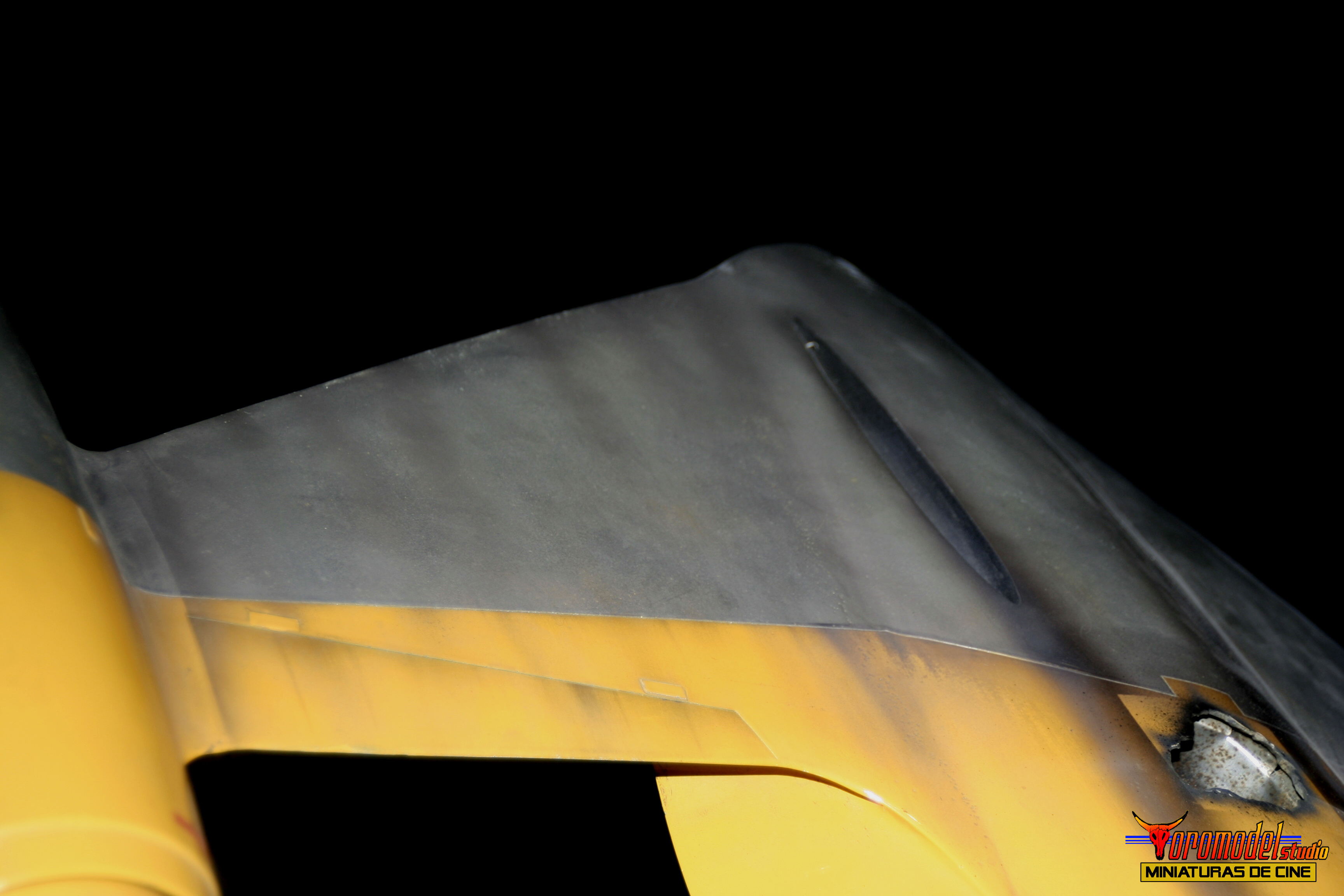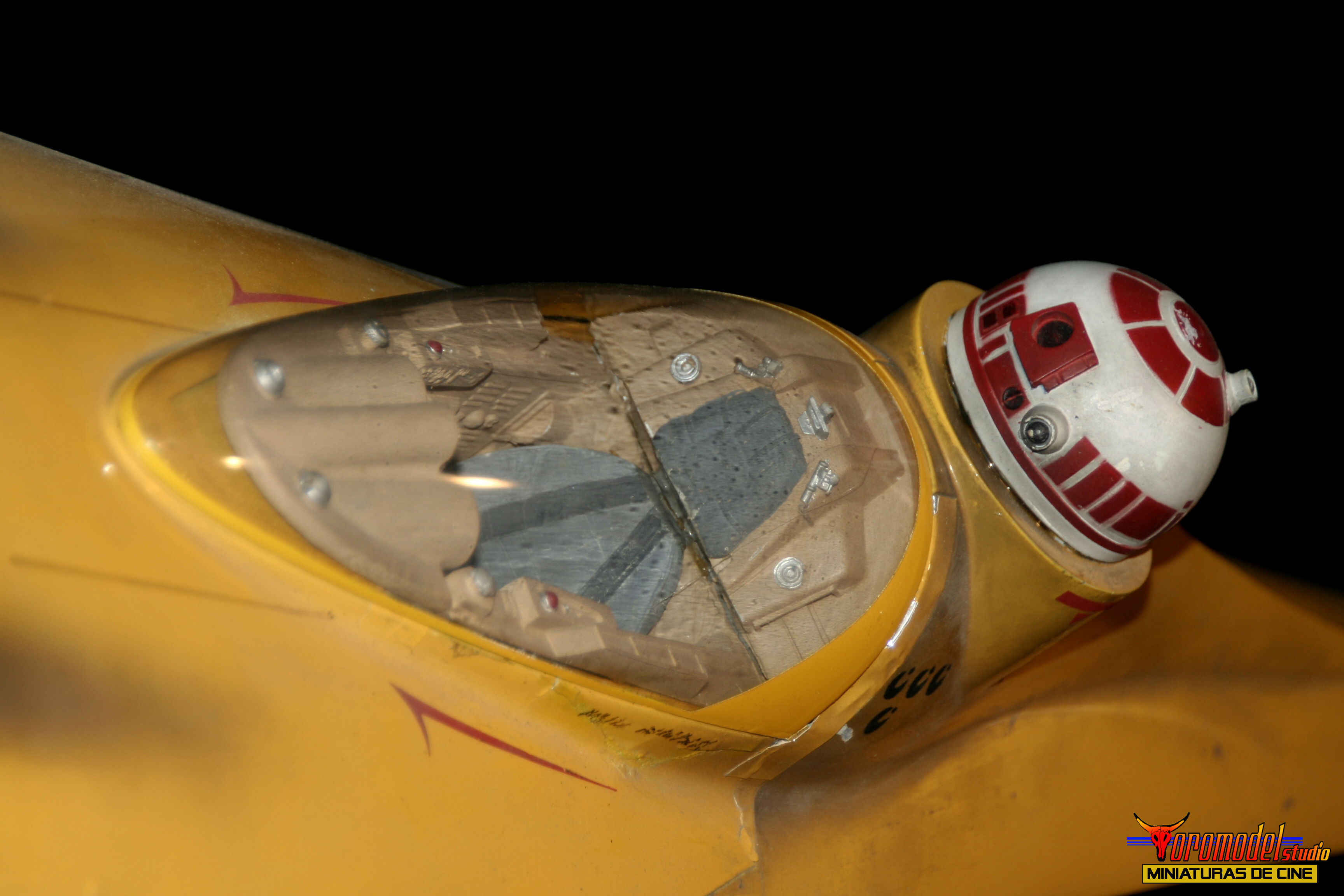 Last edited: