I was lucky enough to get a girlfriend with the same nerdy personality as me. We recently moved in together and got our apartment just a couple weeks ago. I've been busy getting the last of the unpacking done, and it's just about there. She took control of the living room and the bedroom, but gave me the 2nd unoccupied room to myself as prop/entertainment room.
So here it is as of now. Getting alot more organized then it was, that's for sure. Wanting to get wall mounts for the helmets so we could move the one stand and make space for a small work table (that I can beat up). A few posters are awaiting frames, but got some things already mounted. Biggest piece was the grav hammer which I finally mounted tonight...
so, here are some pics...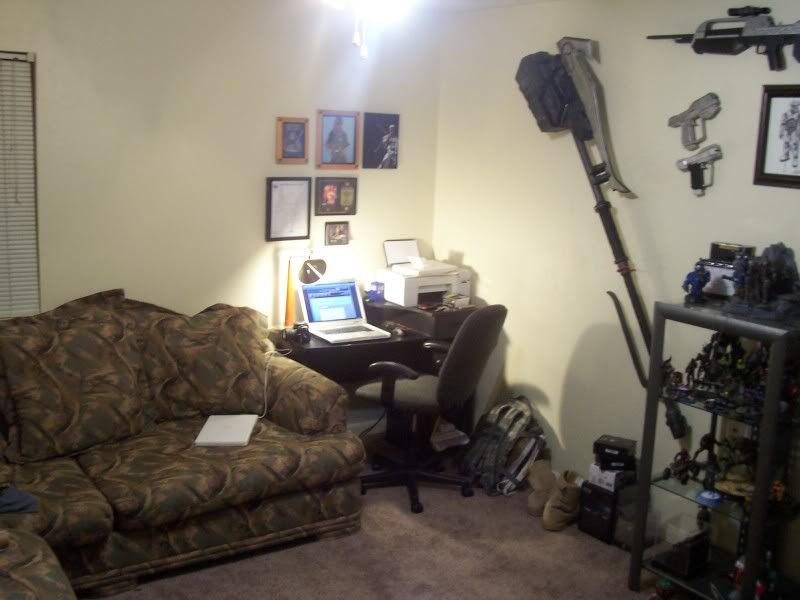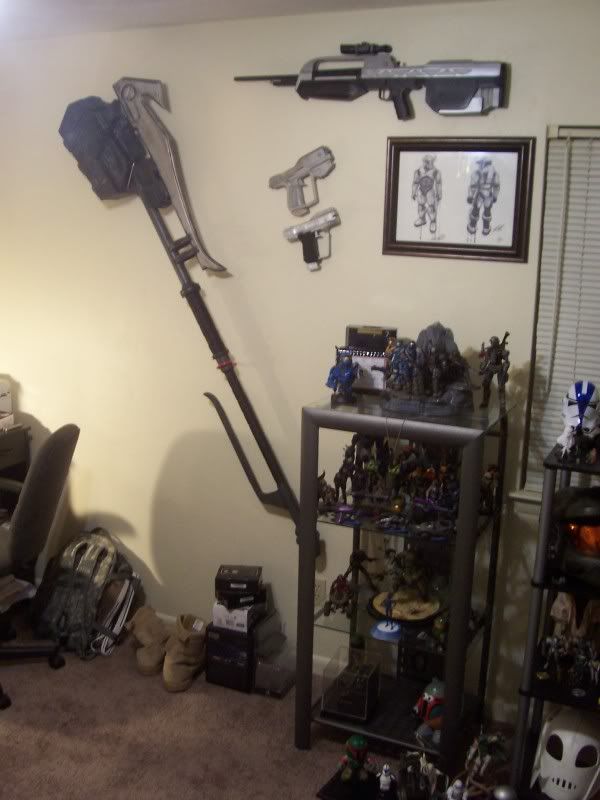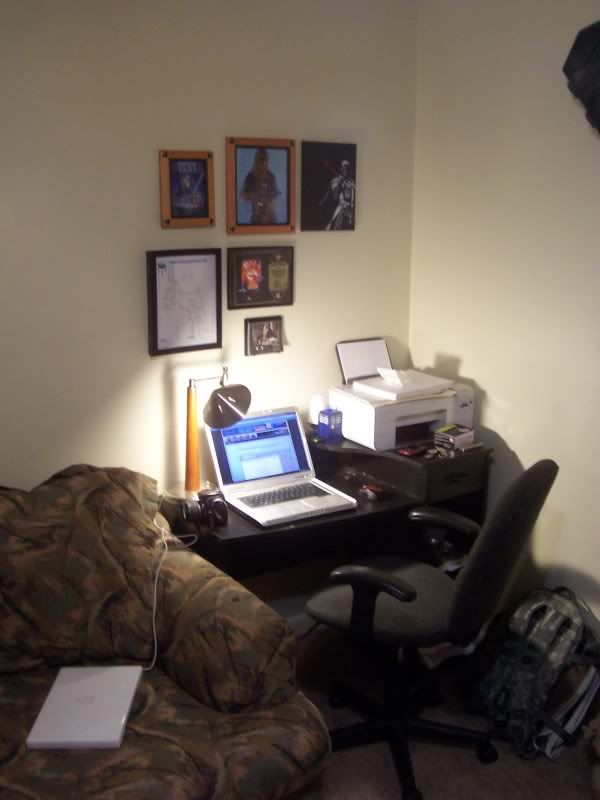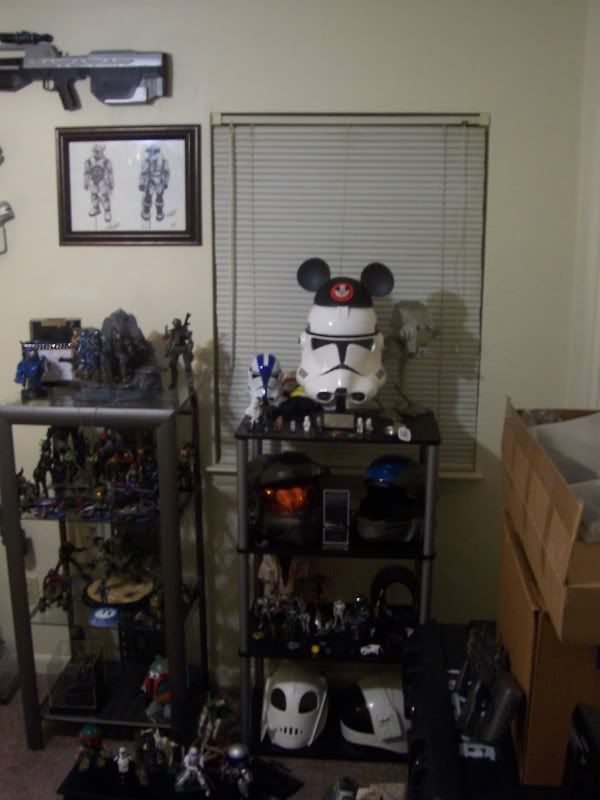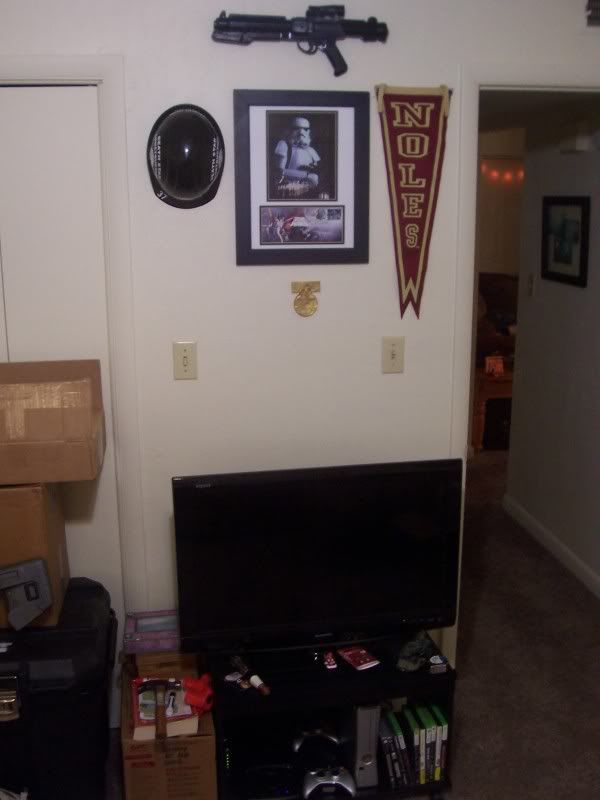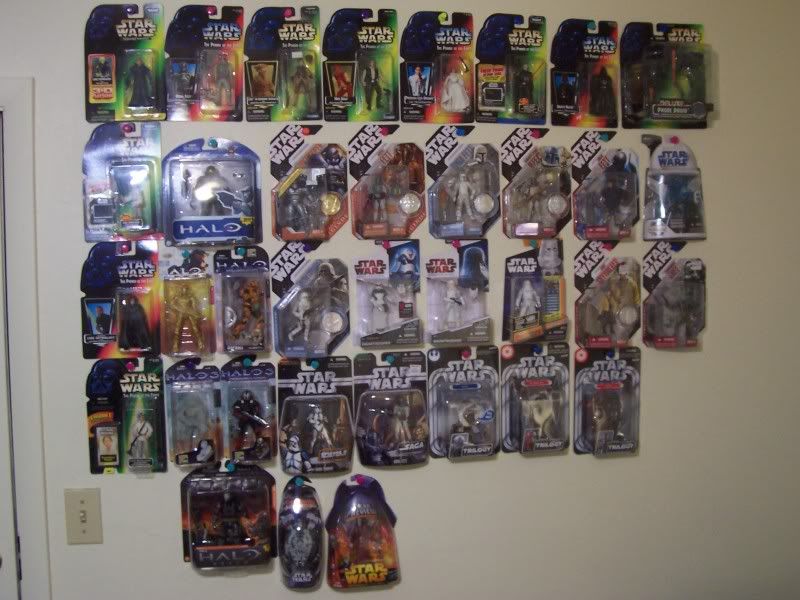 Nothing too special but since it's my first one I'm happy