As some of you may know, a while back in 2012/13, I've done a run of my "Masonic brick" as seen in National Treasure.
Here is the link to the WIP from 2012
My version (WIP) of the "Masonic brick" as seen in National Treasure
Just to make it easier.. here is a pic of the finaly casted and painted brick:
The brick, back in '12/'13, has been casted in a special two-component material and consists of a mineral powder and a water based acrylic resin.
The casts had been very realistic, due to the fact that they had been very heavy (close to 2 KG each), but the weight had
also been a "killer" for some interested people from overseas, due to the very high shipping costs (40 EUR for the shipping only).
Now, as posted in my WIP I had to order some foam-material and I thought it would be worth the idea, to cast the brick again,
but this time, using a 2 compoment foam-material (Foam-IT) from smooth cast. I am pretty happy with the results, and so
I am happy to offer a limited run in this "lightweight version of the Masonic brick".
Here is a quik shot of the very first casts, made from Foam-IT # 5: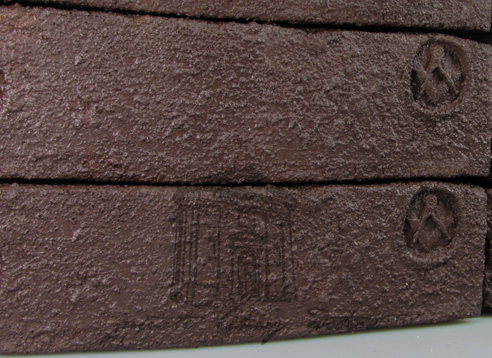 And here some pics of the acrylic castings 2020... out of the mold..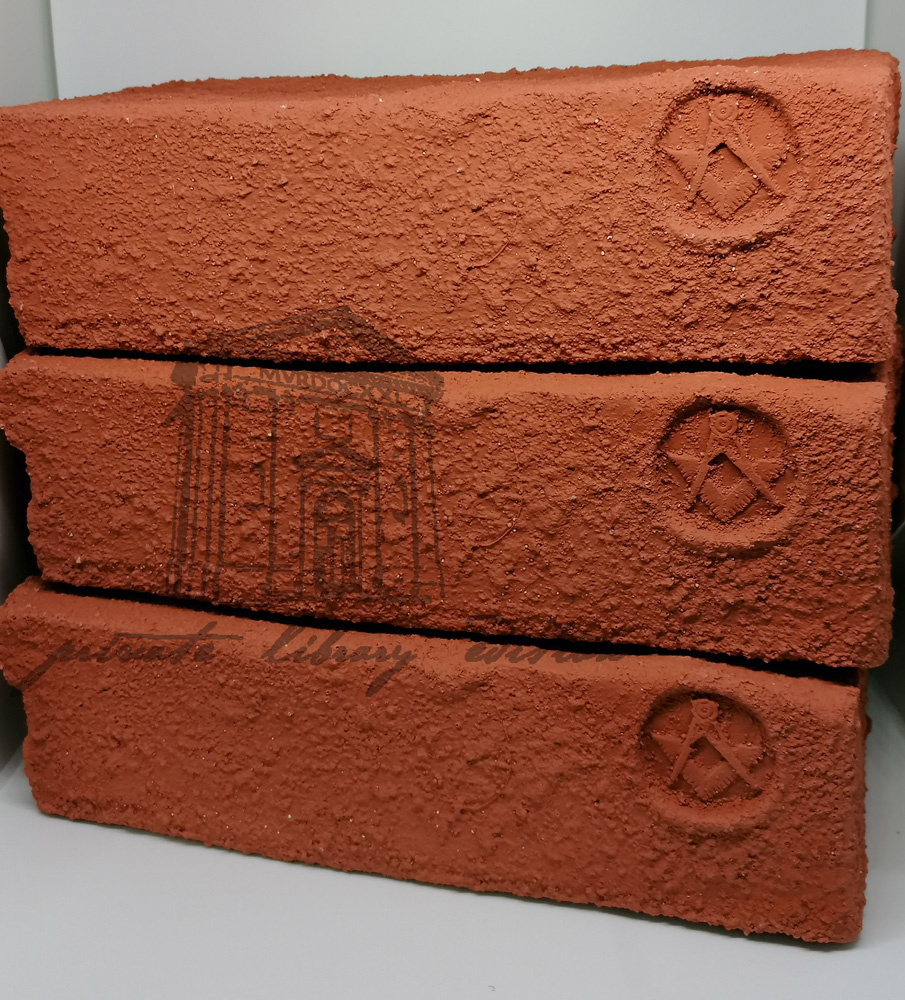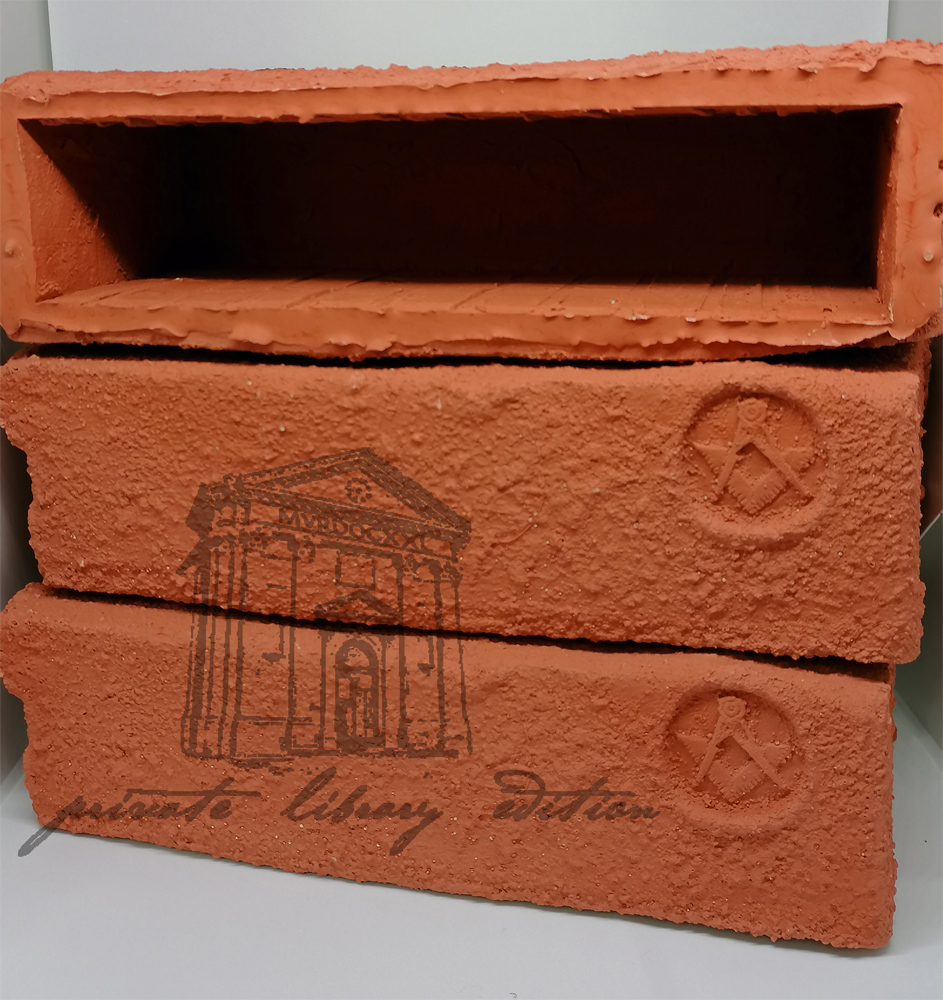 Perfect color out of the mold...
Price for the bricks
40 EUR/each brick foam version - fully painted!
60 EUR/each brick acrylic version, raw cast
(see first pic = Bottom brick)
80 EUR/each brick acrylic Version, pre-colored
100 EUR/each brick acrylic verion, fully painted, Ready to go
(see first pics = top brick)
+ shipping
EU = DHL paket incl. tracking and insurance = 17,99 EUR
INTERN.= DHL paket incl. tracking and insurance = 37,99 EUR
General Info, about shipping with DHL (from germany) - Edit Dec. 2021!
DHL changed the "best guess" ETA Dates for there options.
DHL Package changed from 10-12 days to NOW
30+ days. (for US / overseas shipments)
They offer a priority option wich is 16 EUR in addition to the 37,99 EUR = total 53,99 to keeo an ETA date of 10-12 days
IMPORTANT: still without guarentee to arrive within 10-12 days.
Foam version, List 2021 (left from prev. run, but fully finished):
1) Movie Magic, reserved, shipping informed, payment requested
2)
3)
4)
"acrylice one" Version, List 2021 (2 left from prev. run)
1) bpalaganas, paied, shipped
2) Jamesfett, paied, shipped
If you have any further question, please do not hesitate to contact me
I am happy to answere you questions related those bricks...
Thanks for watching and many thanks in advance!
If you are interested please sent PM or post comment in the thread!
Feel free to contact me, or post here, if you are interested in the foam or acrylic version.
EDIT INFO: Updated Info to the run 2016!
EDIT INFO 2: Oh sorry forgot the mentiond that I will check shipping cost, according to destination and final weight of the package!
EDIT INFO 2020: Opened interest list for brick casted in acrylic one!
EDIT INFO 2021: Updated interest list for brick casted in acrylic one and foam!
Updated shipping costs 2021 - DHL EU and INTERNATIONAL (f.e. USA) & Update info about ETA dates for shipping!
Best
MurdocXXL
Last edited: