Now I bought these a while back before I kind of got into prop making (I still am learning the process). The Tie Fighter is a 1997 Rubies reproduction, and says Don Post as well.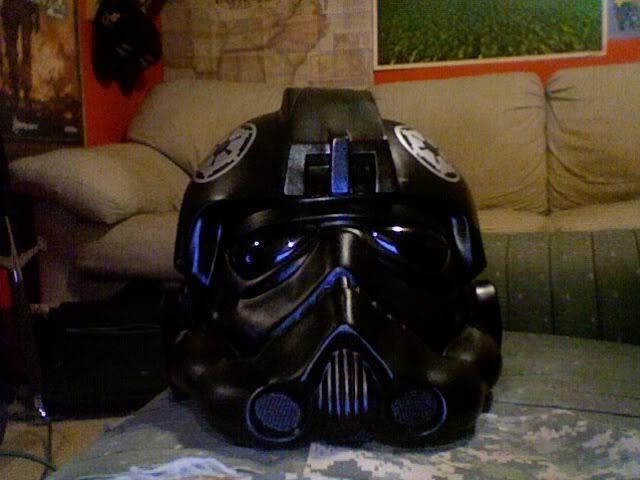 The Boba Fett is a newer Rubie's reproduction and not the best copy but ok.
Now I want to try to make copies of the tie fighter helmet off this design but don't know how to go about doing it. Any suggestions would be great.
I did buy a full set of Stormtrooper armor and am in the process of making molds from the pieces. Here is my first attempt at a plaster cast of the faceplate. Regardless enjoy.