i'll start off by saying this is not an exact replica of any lightsaber i made it after stumbling over this video.
Lightsaber, Star Wars, Build a Real Lightsaber : BFX - YouTube
there are links in the description.
i went out and got all the things i needed for my build. some pvc pipe, a metal plumbing pipe and some plasti-dip. thats pretty much all you need for the shell. oh and some rivets but i never used those.
i cut the pvc to length and taped the paper tamplet over it
Then i put the cut out design over the metal pipe to mark where i needed to cut it.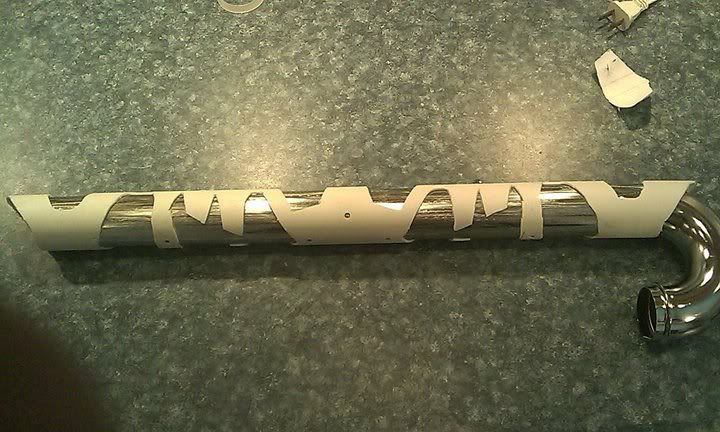 After that i drilled the holes for the rivets i was going to use.
after sanding down the metal edges and rivet holes i put plasti-dip on the outer design
i tried putting the sheath on to put the rivits on but it was a pain the get it all the way on so once i was happy with where it was i couldn't turn it to match up the holes for the rivets so i had to leave it how it was
, but it didnt turn out too bad.
let me know what you guys think.