So I was offered a Wolf Bio from "A Hunters Moon" Thank you! So I got it today and was Stoked so I showed it to my Son and He was VERY EXCITED! So we put it on him and he checked himself out for a bit then asked me to put it on his wall... I love him.
So I thought to myself "Self this is kick ass and I must show it to the Lair!"
So here you go!
My proud Kid posing.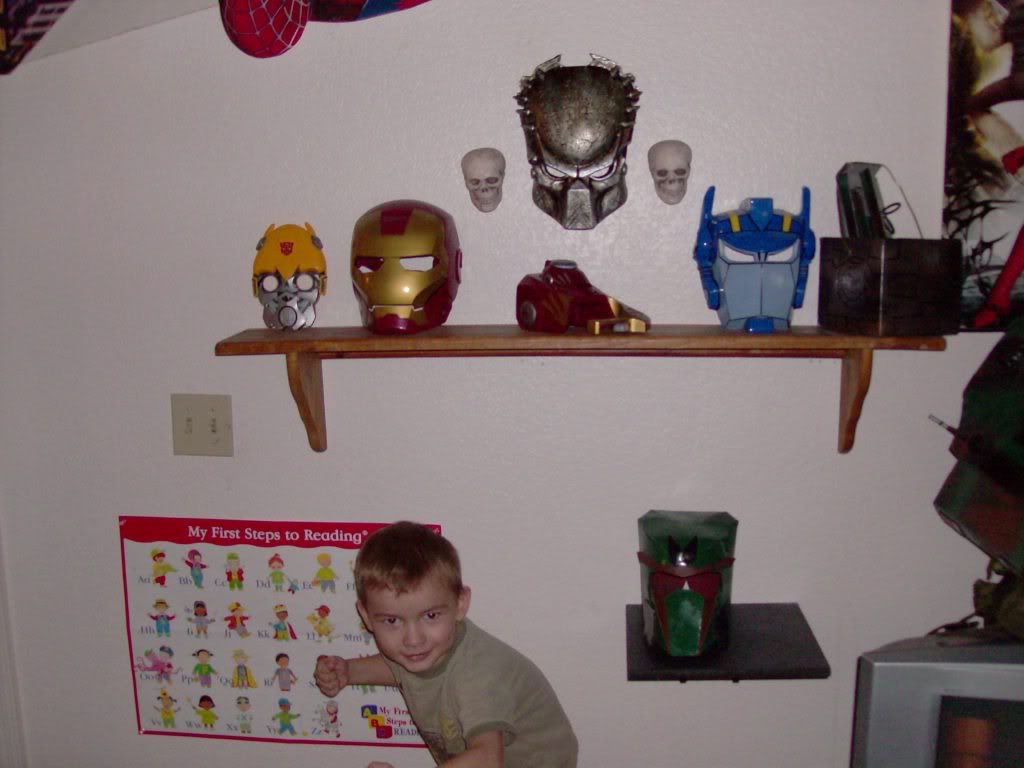 He's so cute! & only 3 years old.
Hope you like it!