Now that I've finished my chest armour it's time to tackle the shin and thigh armour.
I'm using craft foam and yoga mats, I made a paper template for the shin armour using trial and error and cut the basic shape out of yoga mat.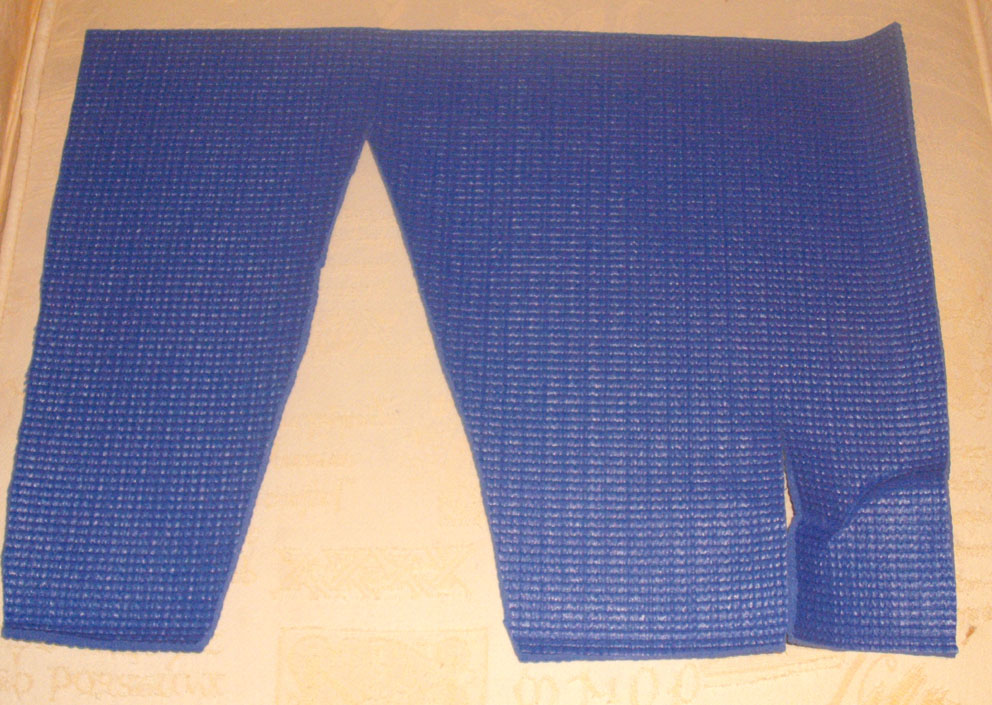 This shape would allow me to get the curve I needed, this was then pinned to a duct tape dummy of my leg to allow mme to work on it a bit easier.
The armour shapes were now cut and superglued on.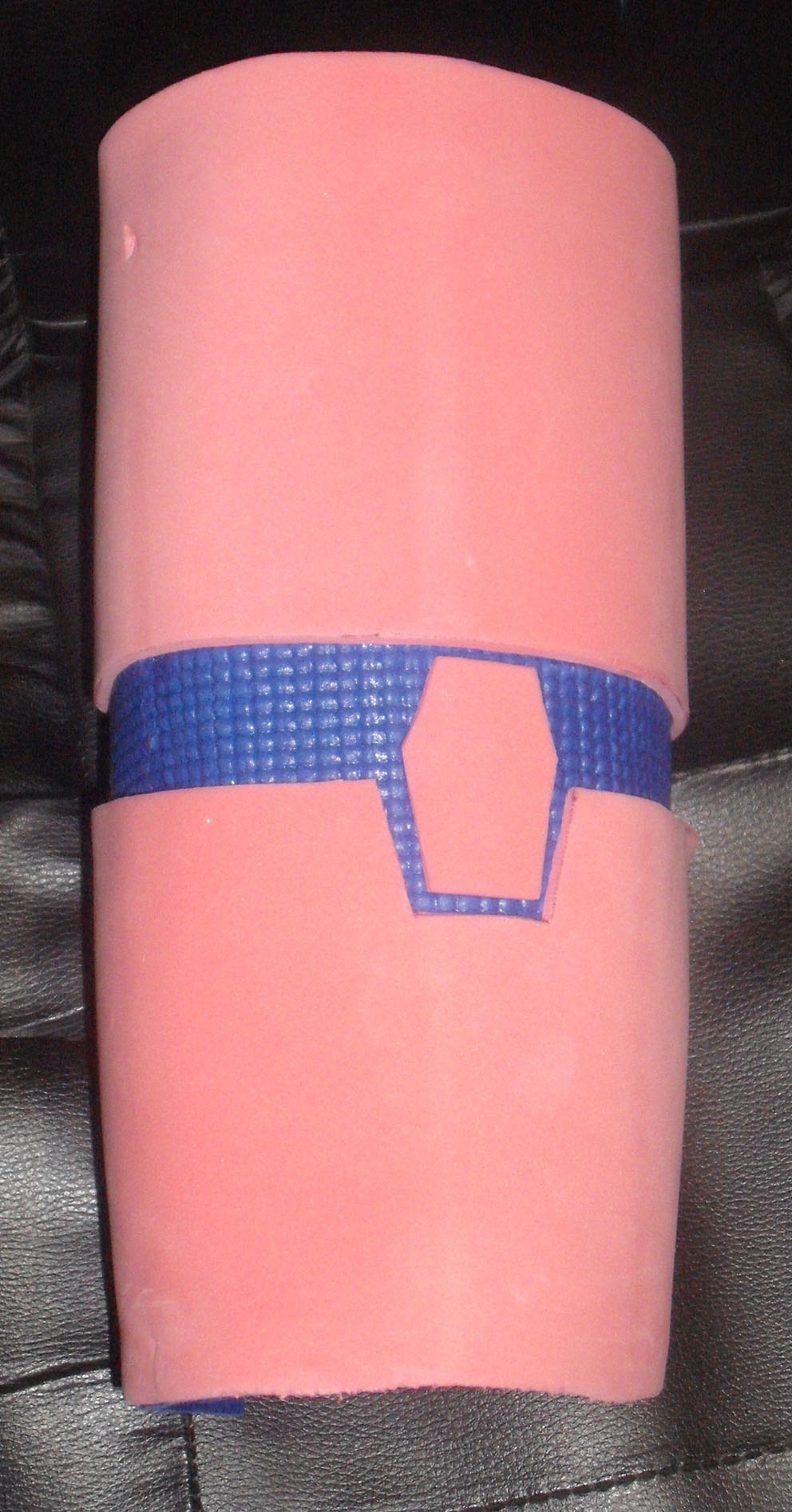 When I test fitted them though the foam was too soft for pulling tight for the velcro, so I glued some fabric over the armour, then re did the armour shapes in foam again.
The top section of the armour was glued to my skin, then a strip of foam used to cover the join.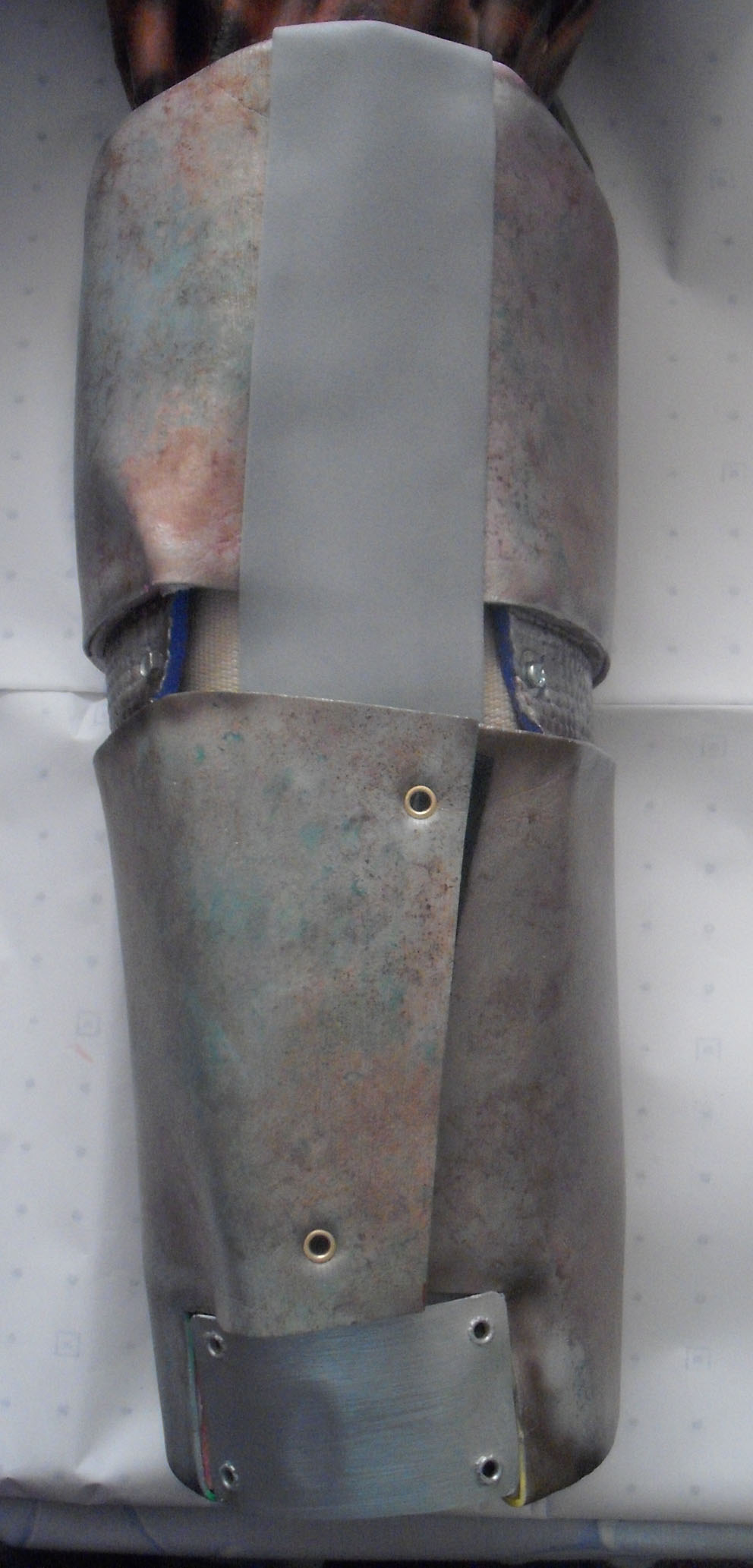 The bottom half of the armour was made with an overlap for getting in and out of the costume.
The armour was coated with plastidip primer, painted with a mixture of acrylics and inks, then 2 coats of clear plastidip were brushed on to seal the paint.
I ended up having to glue curved plastic card inside the shin armour to stop it buckling in the end.
The paintwork is a bit more mottled than the pic shows, taking photos isn't something I'm good at.
The thigh armour was done much the same way, a paper template for the basic shape,
then layers of foam glued on to get the final shape.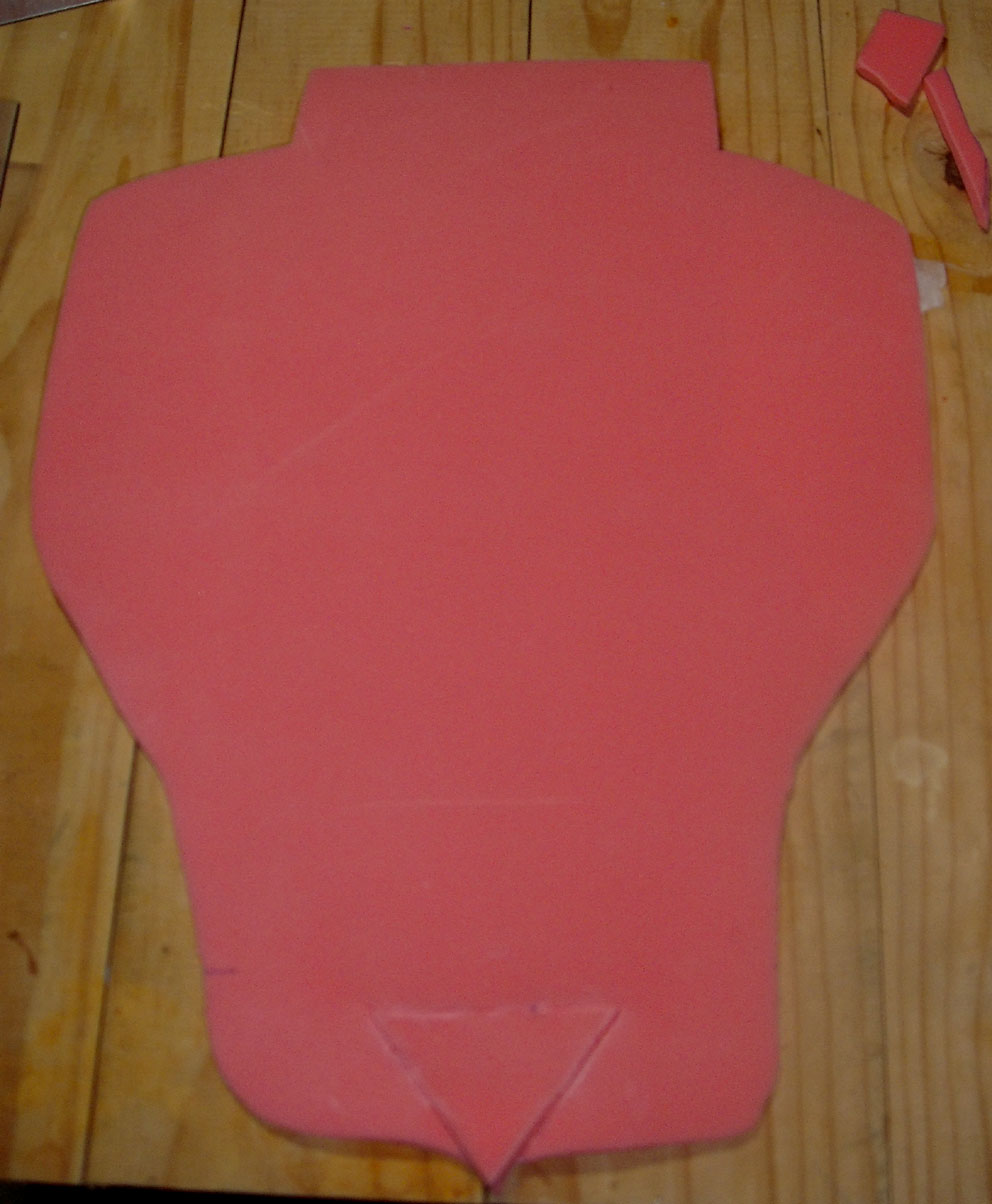 The painting was done using the same method as the shin armour, now I've just got to decide whether to glue these to the skin or make them removable.
That's most of my armour done now, next job is putting lifts in the feet.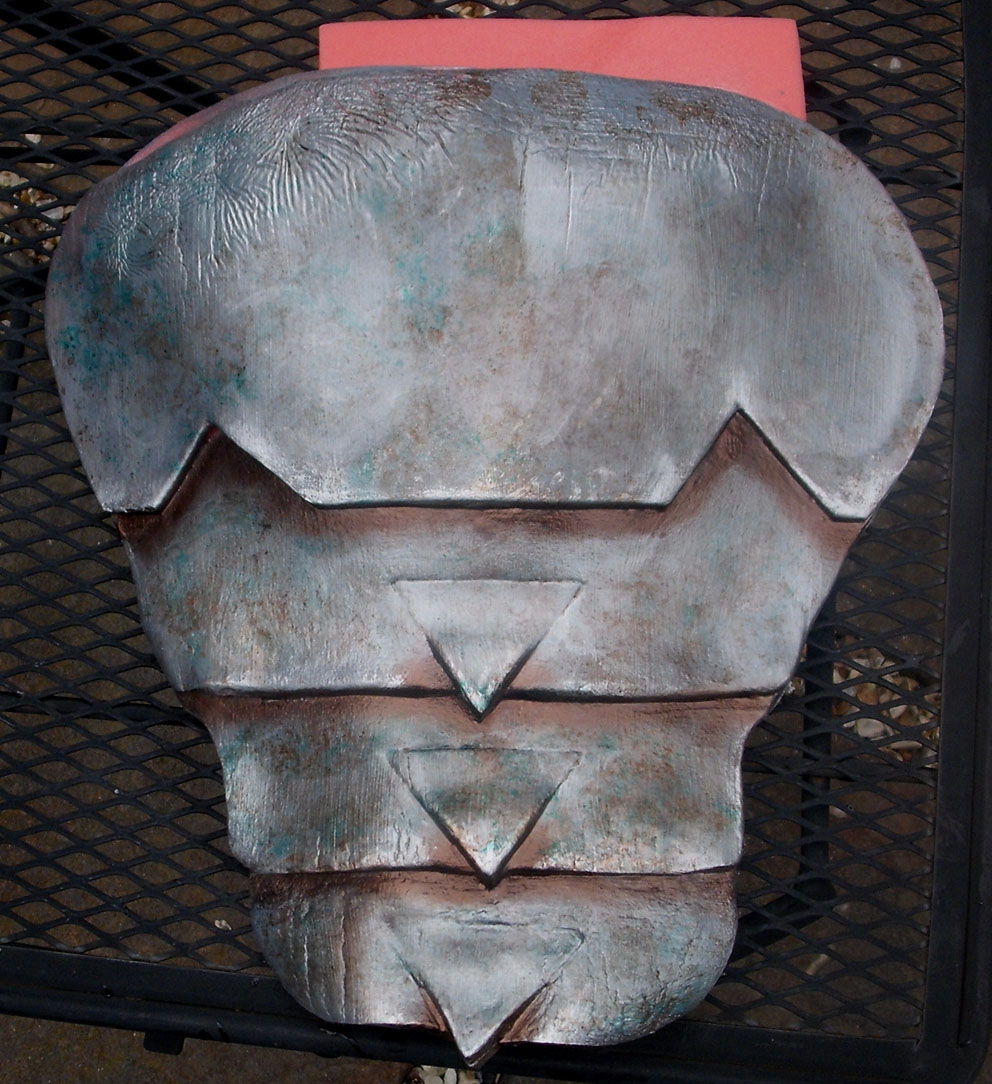 Last edited by a moderator: