Hi all,
Just thought I'd show you my efforts to build a Snape wand for my daughter. She has a couple already, a Dumbledore wand from Universal Florida and a Voldemort one from the Studio Tour in London, and I've always thought "I could have made those myself!" so I'm having a go with a Snape wand.
Raw materials are a handful of the same cinnabar beads used in the making of the original film prop, a length of M4 stainless steel studding, a 10mm Ramin dowel and some black Milliput.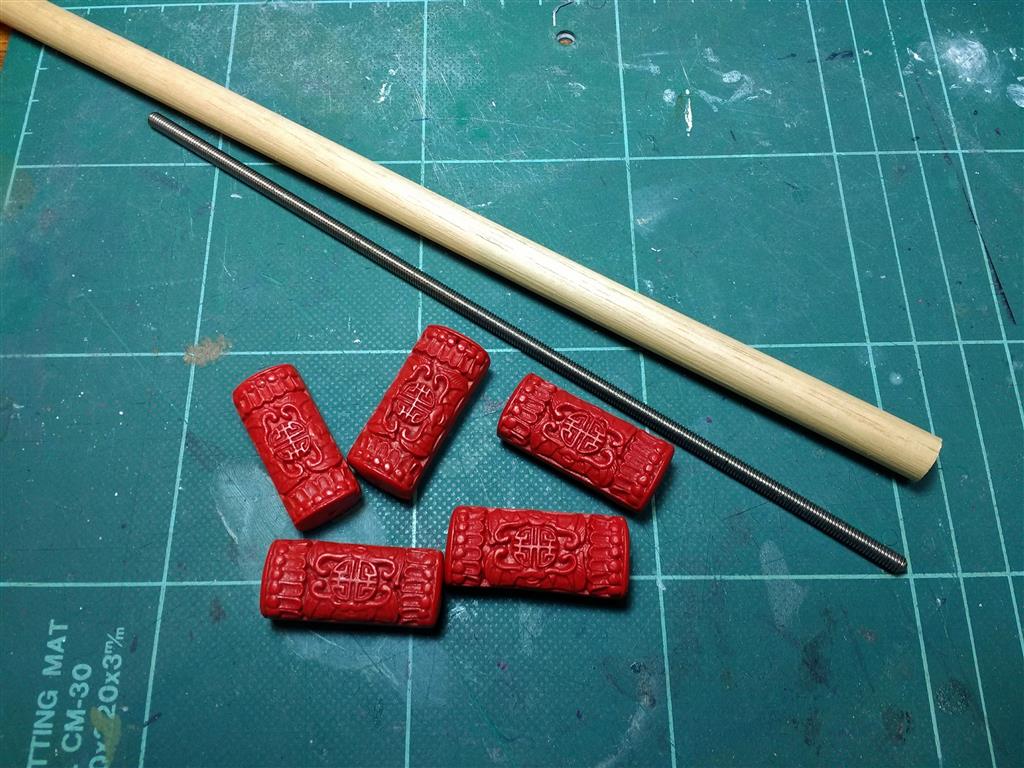 Unfortunately all the beads were a slightly different size so I picked the two that were closest, moulded them and cast a few copies in black resin. I drilled a hole through them so they could be mounted on the studding.
I popped the dowel in the lathe, drilled a 4mm hole into one end so it could be stuck onto the studding and tapered it appropriately using sandpaper. I then epoxied the dowel and beads in the proper positions.
A short length of drilled dowel was glued on to form the core of the 'pommel'. Sculpting with the Milliput could then begin.
This is how it stands at the moment. Studding is cut off, sculpting is complete, just needs a little more smoothing and tidying before painting.
I cast the beads in black resin and used black Milliput so that black would still show if any paint was chipped in the future! I'll be painting directly onto the wood however as I want the grain and texture to show through the paint. I've never really liked the smooth look of the Noble Collection wand - wands are supposed to made of wood after all!
Finished article photo coming soon!