My first build thread - be gentle please
I've finally decided to venture into Cosplay - and I've set a goal of portraying River Song from "The Pandorica Opens" for the fall con season. This means building all the props and doing some leatherwork. I'll report on my Blaster build herring my other props in another thread (Mods please let me know if that's not appropriate).
So far I did the initial modeling of the blaster based on the prop itself and on peter McKinstry's concept art for the blaster in "Gridlocked" which was where this weapon first appeared and his z-brush render of the changes for River Song. Here are a few pictures of my
prototype
print- I was trying filaments, finishes and general fit of the parts so it's very rough. The render of the remodeled version is also below - building that is what this thread will be about
Here's the test print:
and the muzzle detail adapted from the concept art
And the new remodeled - post test render: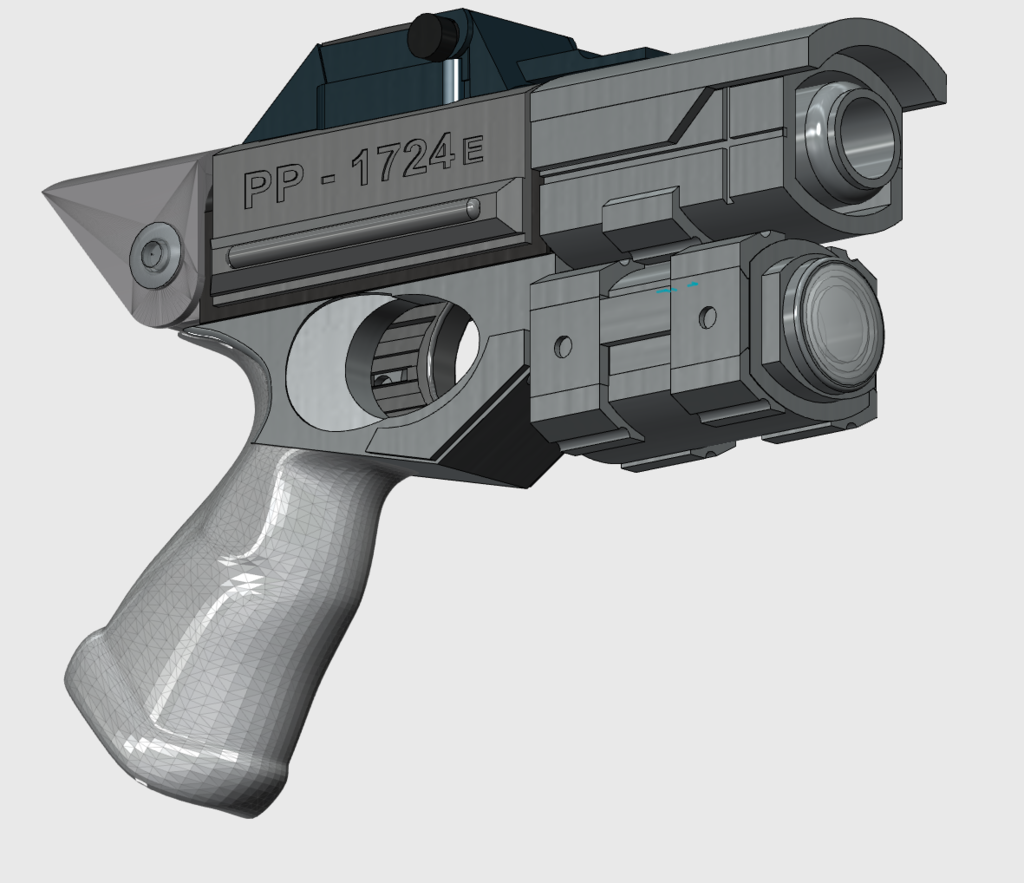 I'll update this as parts start coming together!