Since there are a few build threads already, I'll skip right to the finished pictures.
I wanted to recreate the opening scene when we first see it in episode one.
So, the base of the model is sitting on 32 oz of clear resin and artificial snow. The snow 'melted' nicely into it while it was still tacky. I decided to leave a patch that wasn't covered in snow to show the ice. The base is panted with varying shades of blue to give it a dark / frozen look.
Thank you for looking.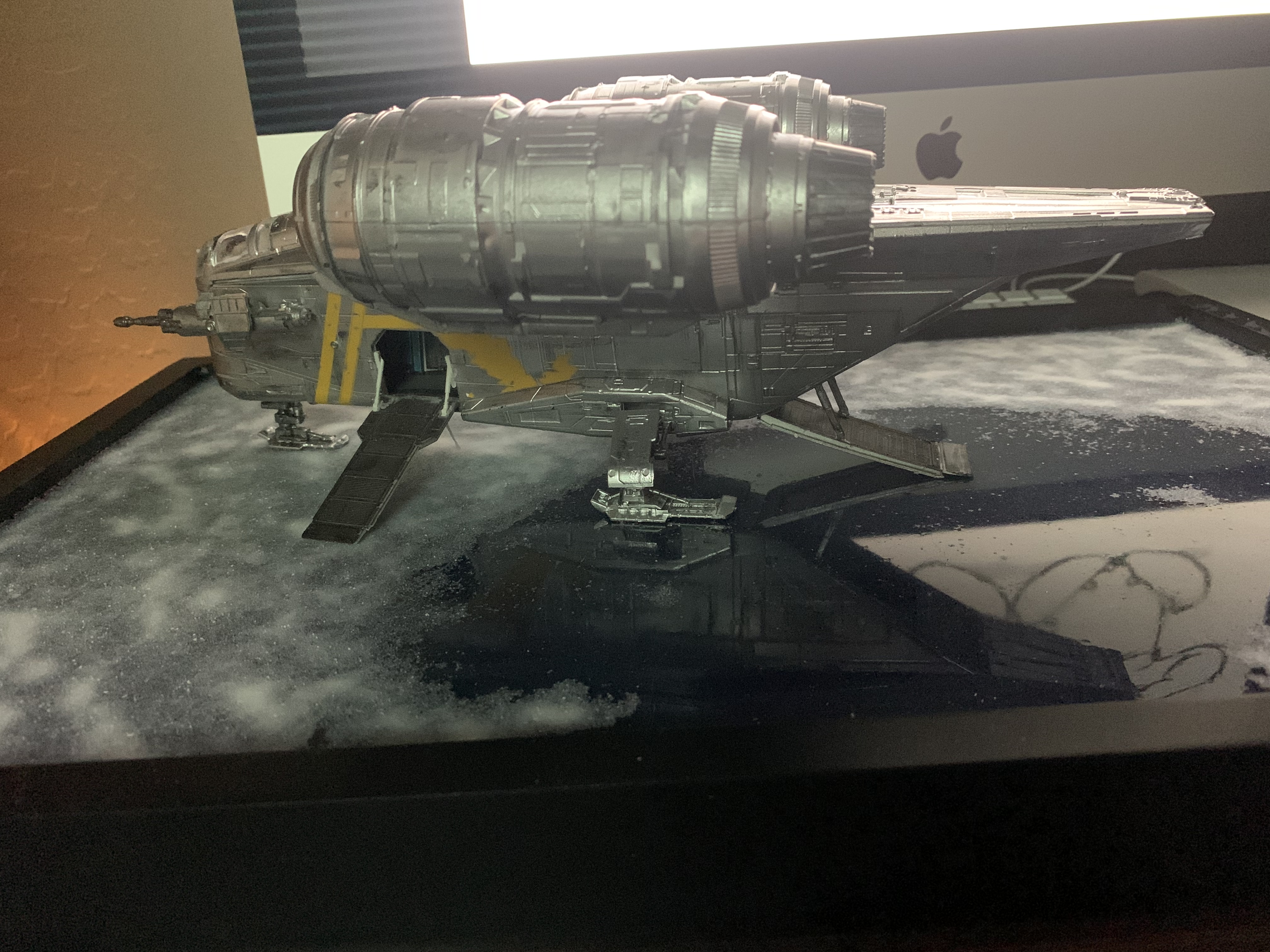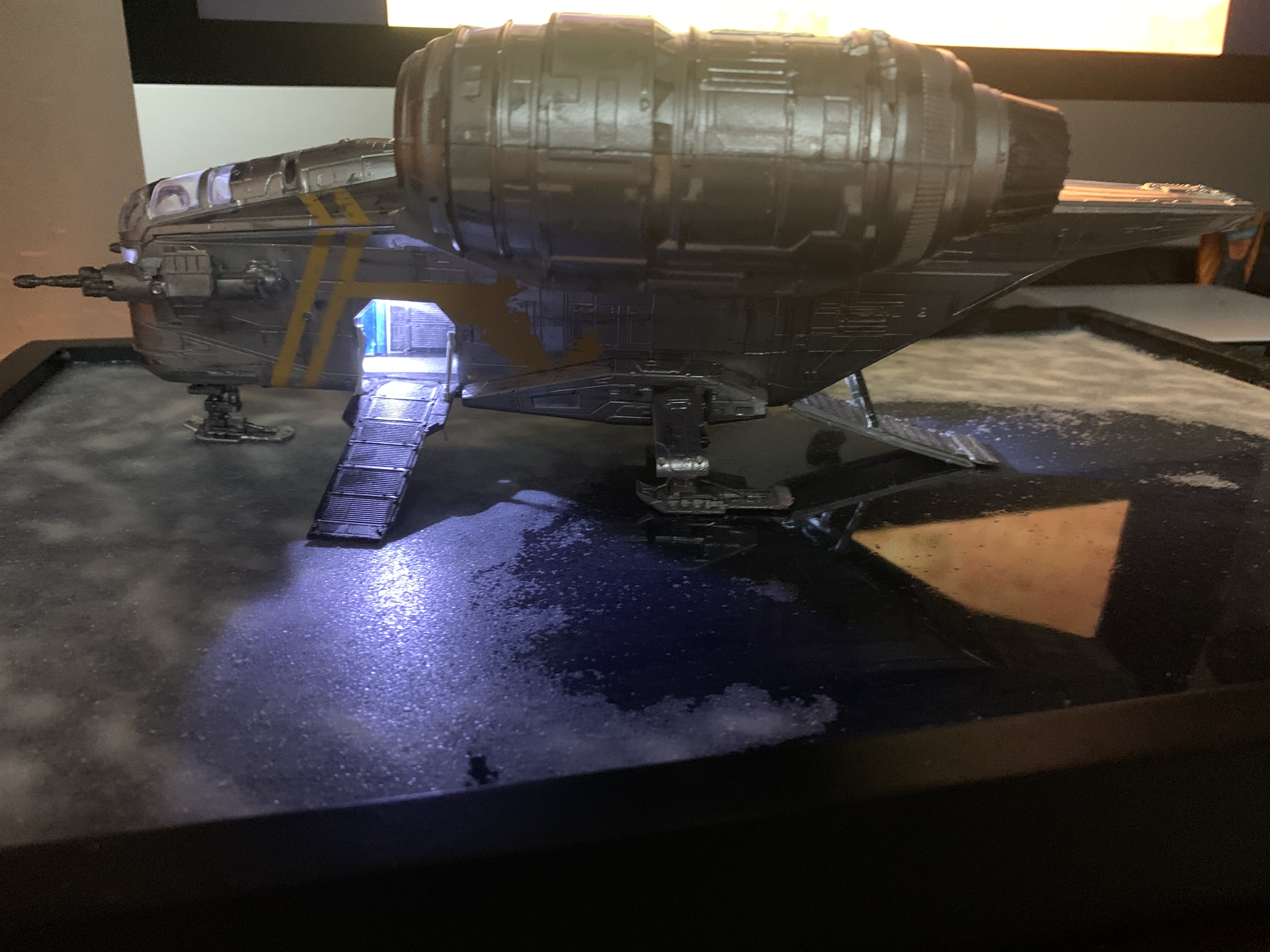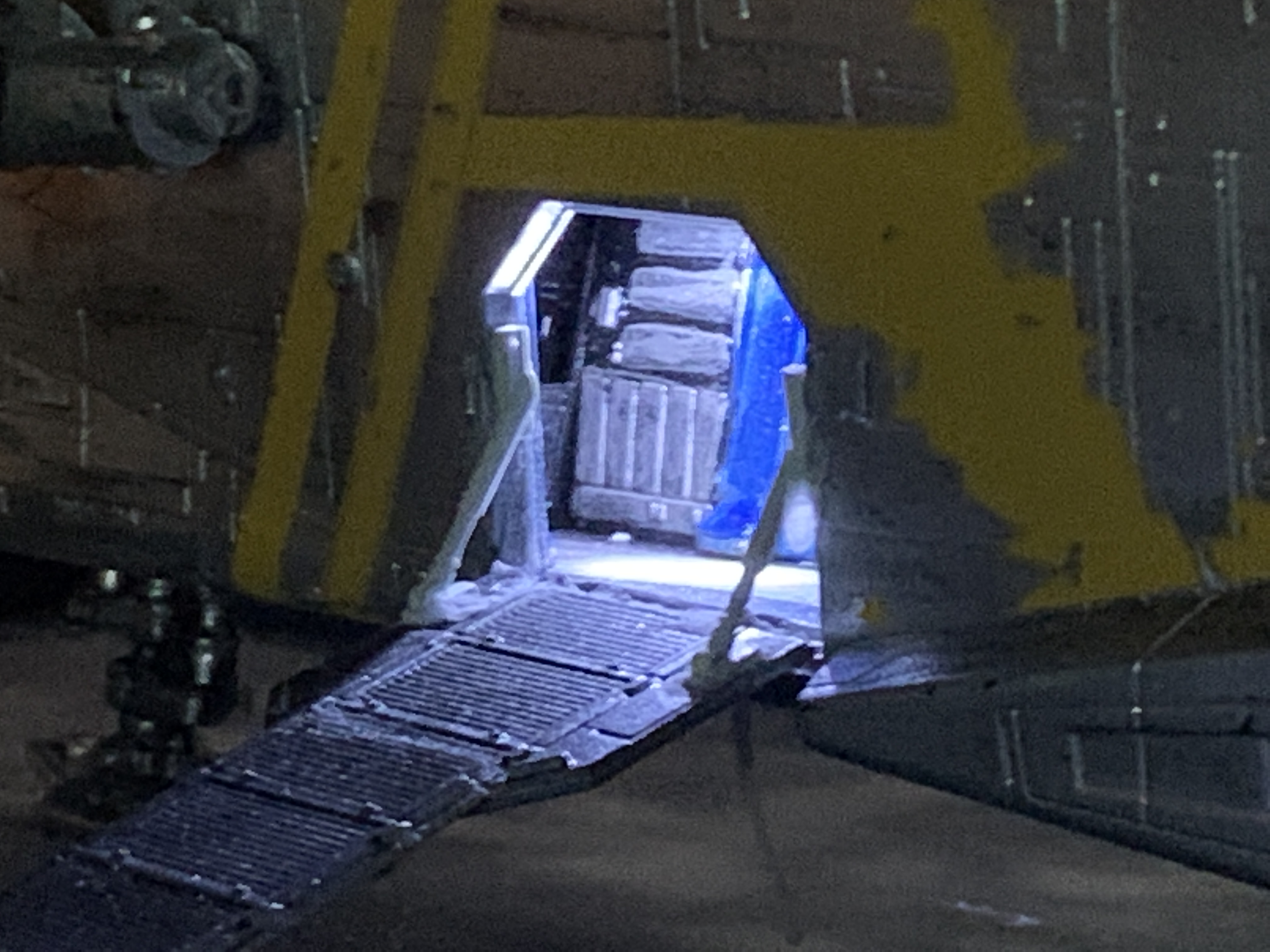 Last edited: