Hello folks, just wanted to share my build photos of my first Predator suit that I wore at a recent XMAS-TOYCON here in the Philippines.
My son named it SERPENT PREDATOR, it does resembles a serpent in a way so I named it that.
Most patterns I also got here and was so glad to be a member of this awesome community!
I used mostly just rubber sheets on my build, a cheap and sturdy material that is available here...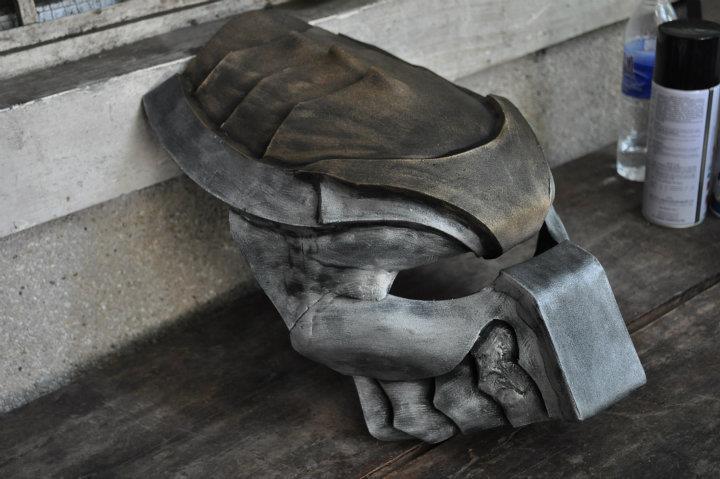 attached 2 rca (female) jacks on the left temple for the wiring of the bio-helmet laser & lights controls.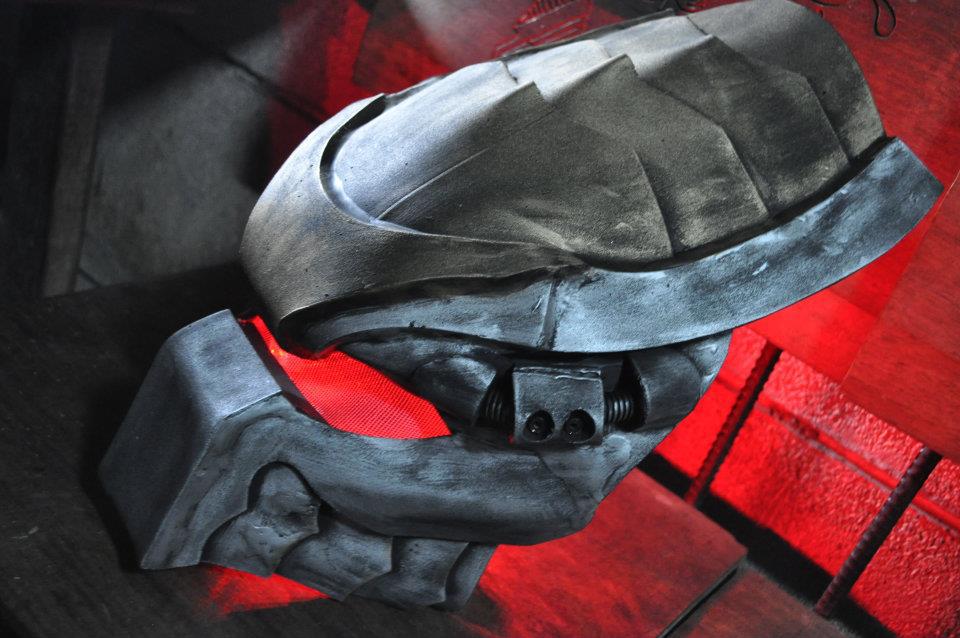 lastly attached the 3 lasers on the right temple of the mask and gluing it on a bicycle helmet.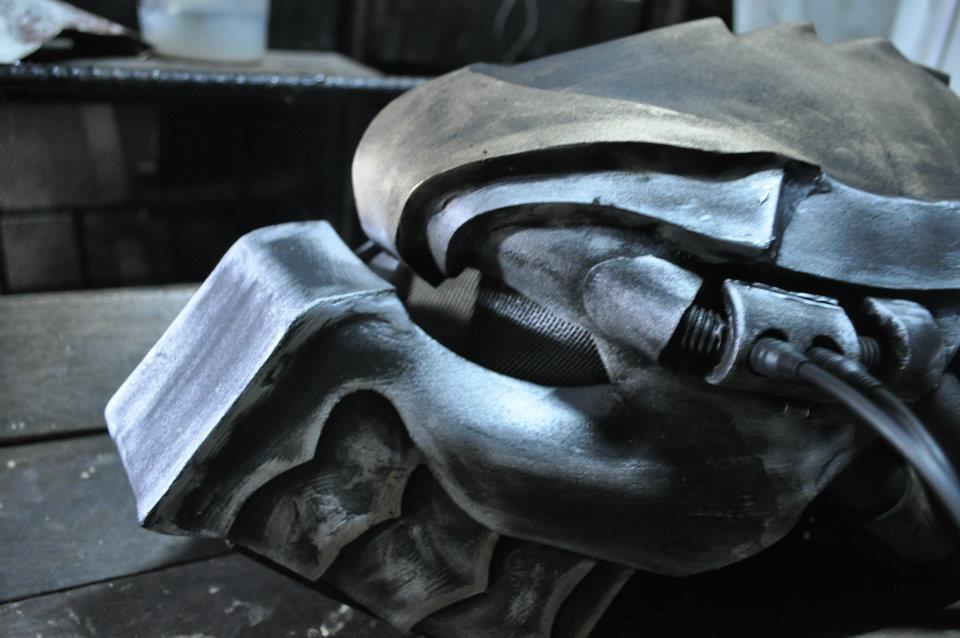 also with the use of a glue-gun attached the rubber hoses to the bicycle helmet. also added the dread locks that I also engraved predator symbols on them.
was so overwhelmed with the vast varieties of plasma canons but went ahead with the one from P2, which would be appropriate for my Serpent Predator suit.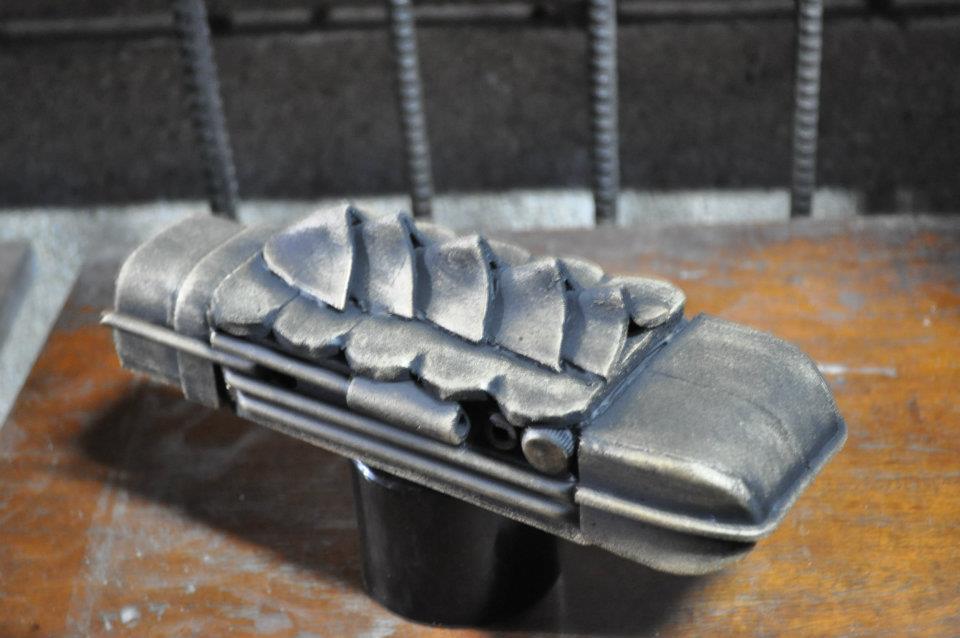 used rubber sheet and plastic straws (one used on kids balloon parties here) for the tubing.
my computer gauntlet....
don't mind my cat...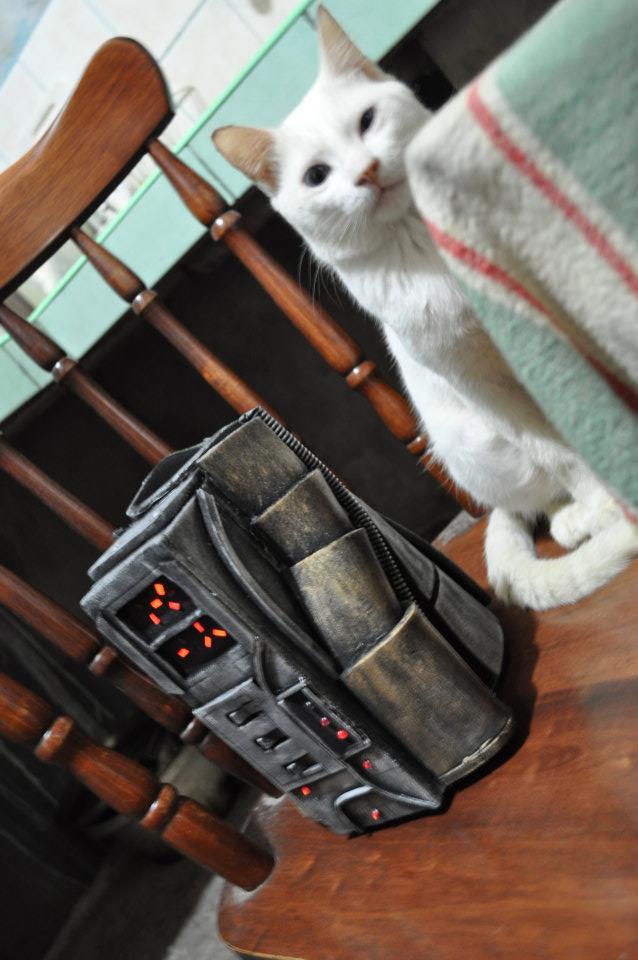 my blade gauntlet is just rubber powered and the blades are made of 1/2" x 2" wood that I have sculpted.
painted the edges chrome and the inner with silver to create that sharp effect.
my chest and shoulder armors.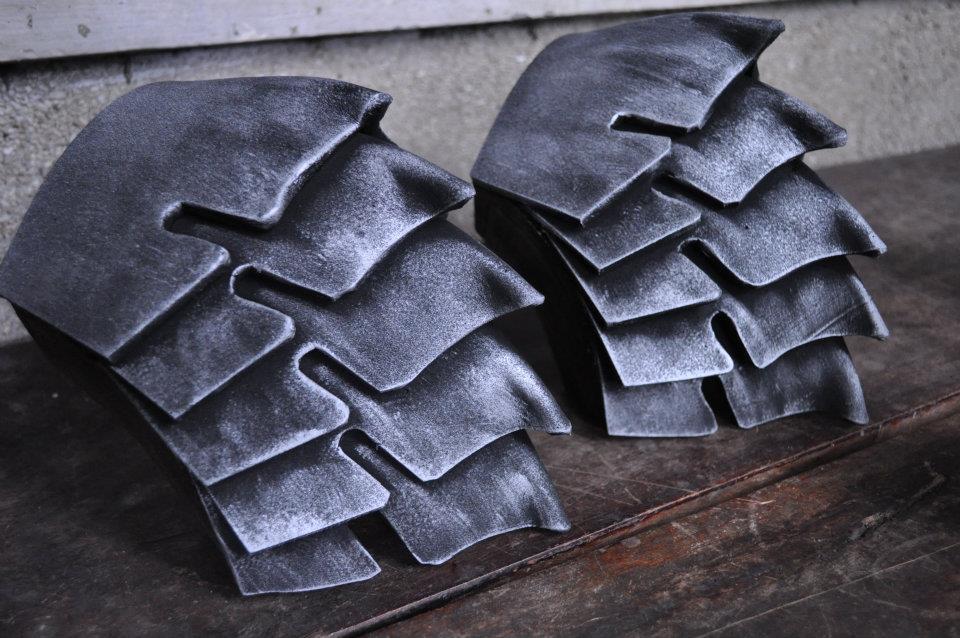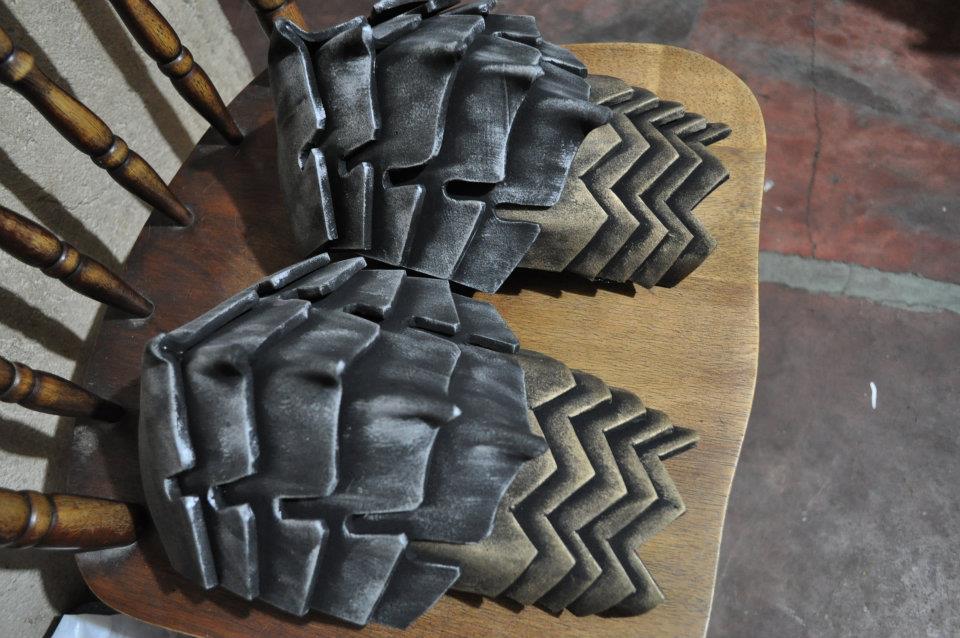 my backpack/medkit, also etched symbols on it.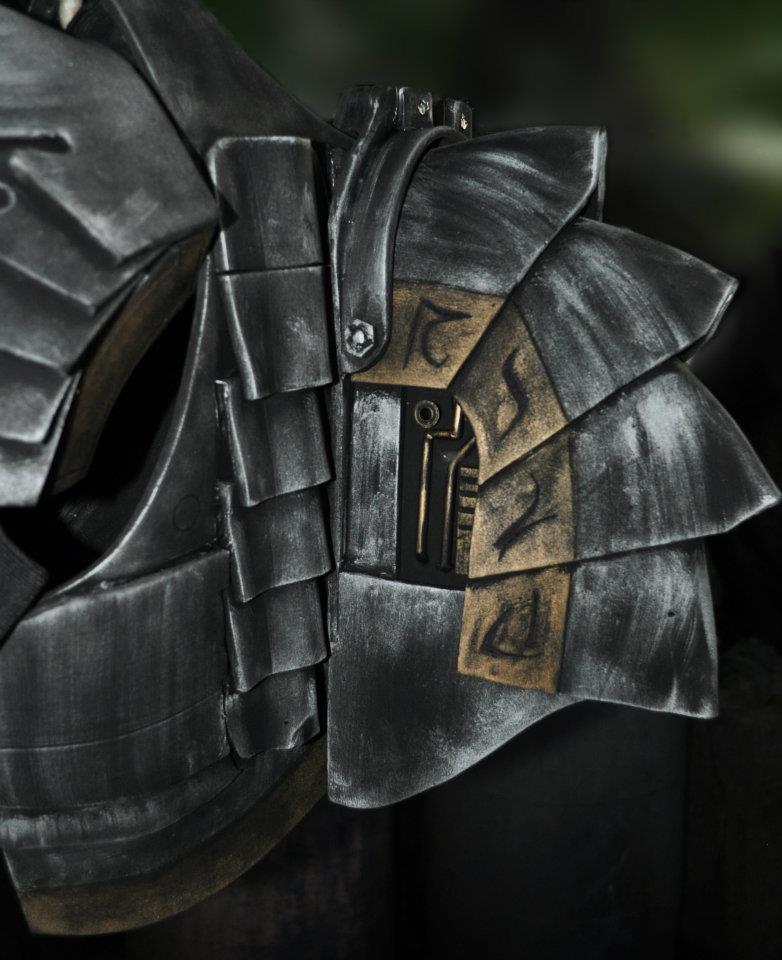 my shin & foot armors.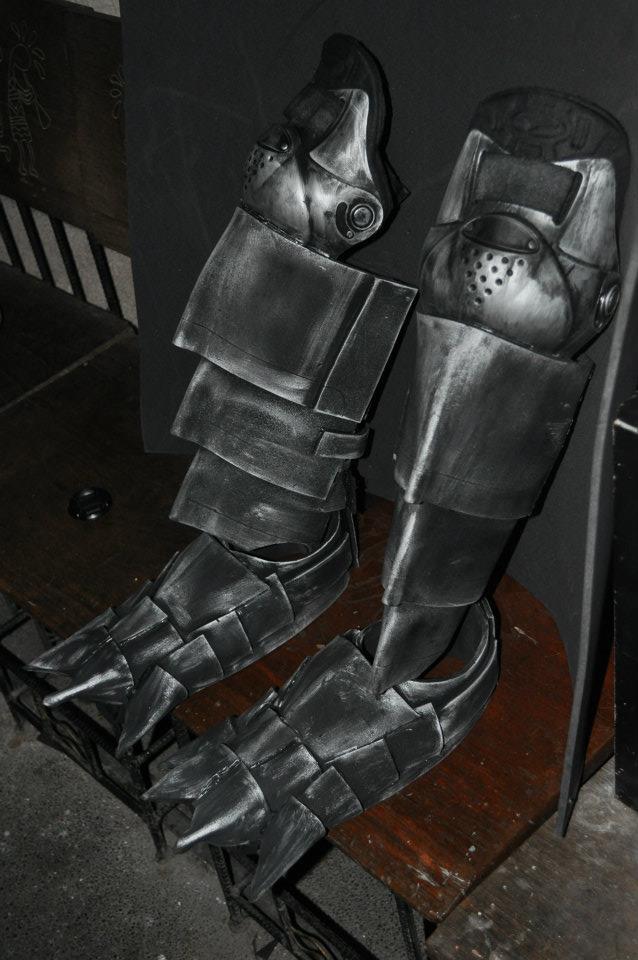 my thigh and groin armor, also the rest of my costume parts.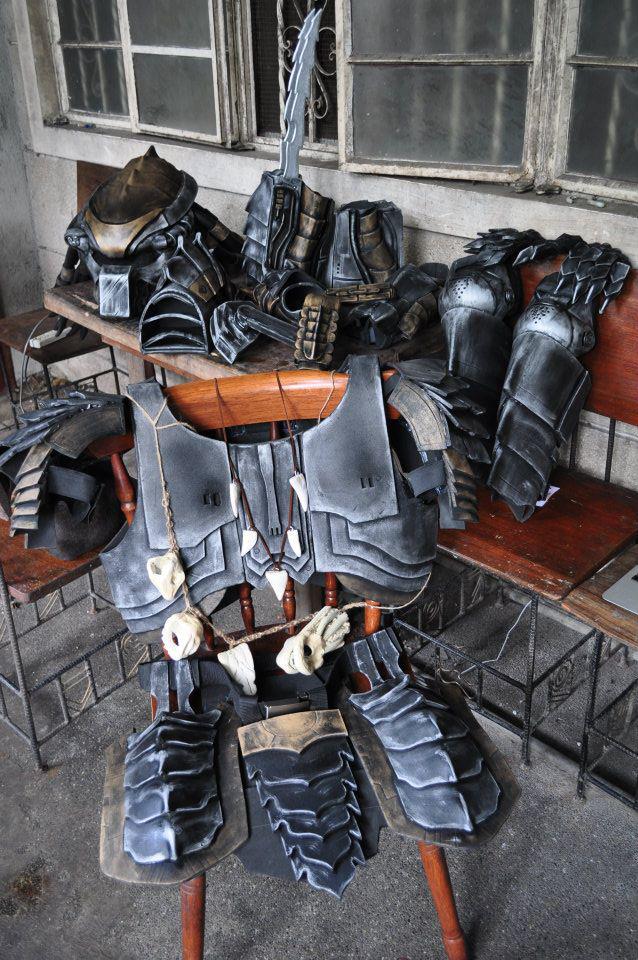 my trophy skulls were made with rubber sheet as the core and used marine epoxy (non-sag).
on the chestbuster skull I added plastic wire insulation to create the effect. also used plastic straws again for the teeth.
photos taken at the XMAS-TOYCON December 17, 2011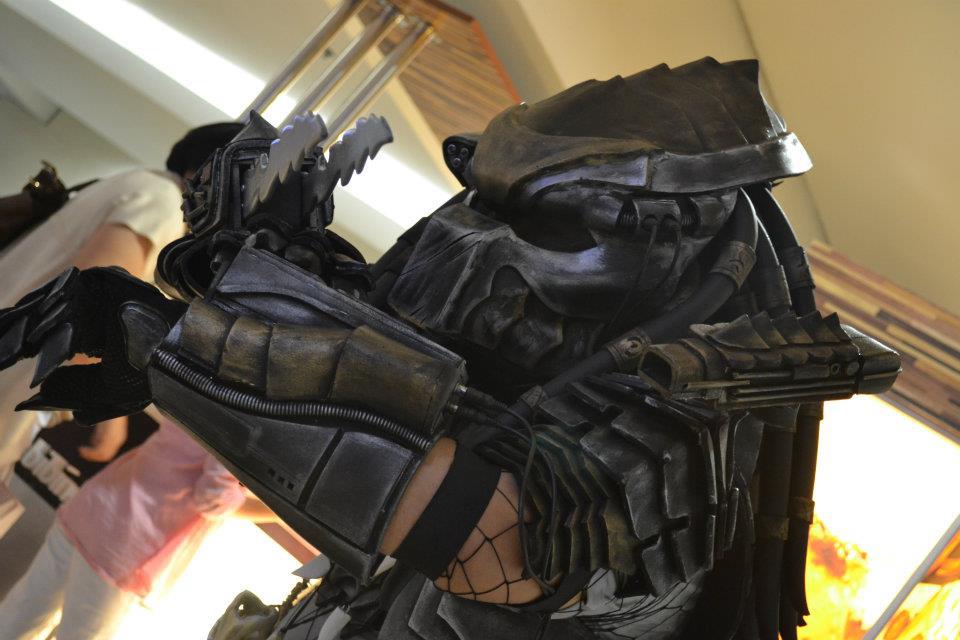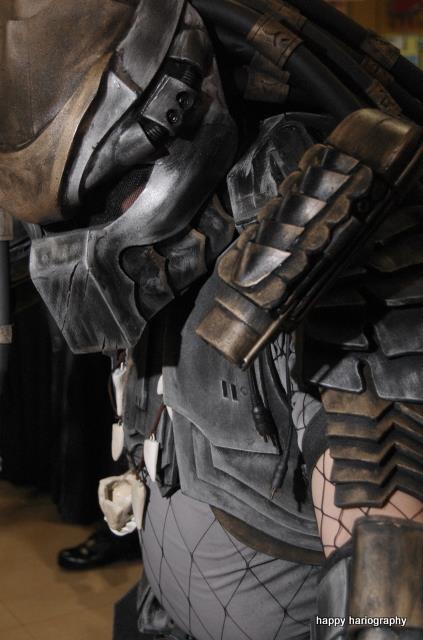 with WarLord Predator (Spawn Celtic)