I ordered so far the Predator Omnibus Volume 1-3 and Aliens vs. Predator Omnibus, Vol. 1-3
I got nearly every predator issue, most are inside of the same titles. I got the comics and the novels which are the complete versions.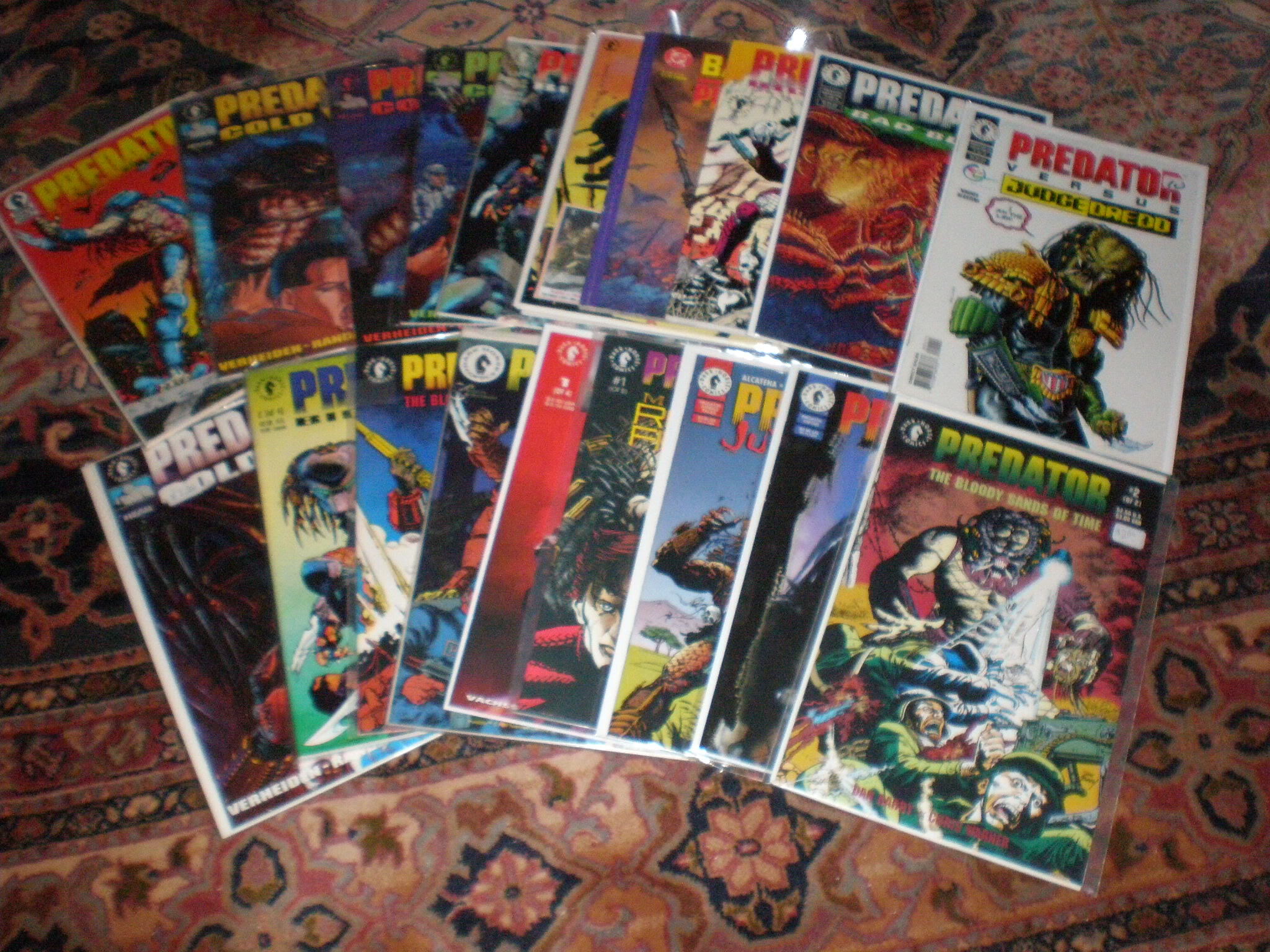 I also won first place Sci-fi group category at the Big Apple Con 2009. I got an Alien Resin chest buster, freaking heavy.