Hey Guys Carlos here, aka thefonzy. I really fell in love with preds and once I got a taste of what sculpting can look like I decided to give it a try. It is my first time ever sculpting anything (other than a failed air-dry clay armature I was building for my mask.. lol) my studio is also called my bedroom.. lol so not a lot of room... I've been working on it on and off now for the last 3 days and am happy in the direction it's heading. Didn't really start out with a theme, just wanted to try it out first. Then once I reshaped the whole thing I Had a "young elder bad blood theme" hope you guys like the direction it's heading. Please feel free to critique, positive or negative critiques can only help so I definitely welcome them.
*edit:
I did get a hold of Narin, he's an amazing guy! He allowed me to go ahead with this theme, and I'm so thankful to him!!!
Alright enough of the mumbling, I'm just going to jump right to it. For anyone wanting to know, I will post what I have bought, used, and explain a little of how I used it where possible. Keep in mind, I'm on a tight budget, but like to get as much of the "good stuff" I can afford!
list of what I have bought:
Armature
small chicken wire mesh
scrap particle board from construction site ( I asked first)
a lazy suzan (ball bearing spinners)
duct-tape
small screws
thin wiring (came with the mesh)
Here's a couple of pics of the human head armature I made, following by the addition of the "pred head" armature on top of it. (made it removable in case I ever want to do a small sculpt) used a pep wolf helm for sizing.
head sculpt
I bought a set of 36 hobby tools on ebay
an old croc-pot
home made scraping tools ( made them using youtube video tutorials)
plastic caliper from dollar store
measuring tape
level (yes, a small level, to see if things were lining up
)
exacto knife
Popsicle sticks
* most important and cheapest tool, my fingers
Bought 50lbs of monster makers premium clay (super hard to work with at first, but awesome once you get used to it)
here's the tools:
OK Warning ahead of time, I have already changed my Pred quite a bit from these first few pics, but would like to post some pictures of the pre-accident sculpt as I was doing it, then the post accident "improved" head which led to where I am now.
here it goes
the beginning
I started from the top, thought it would make things easier to work with from there.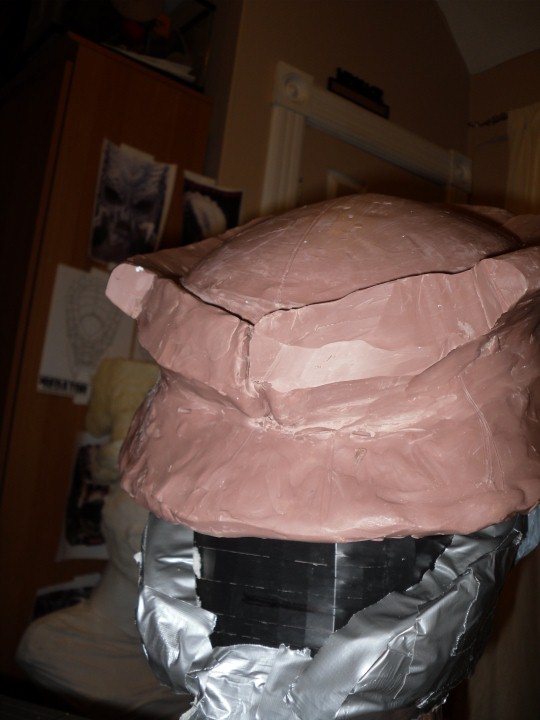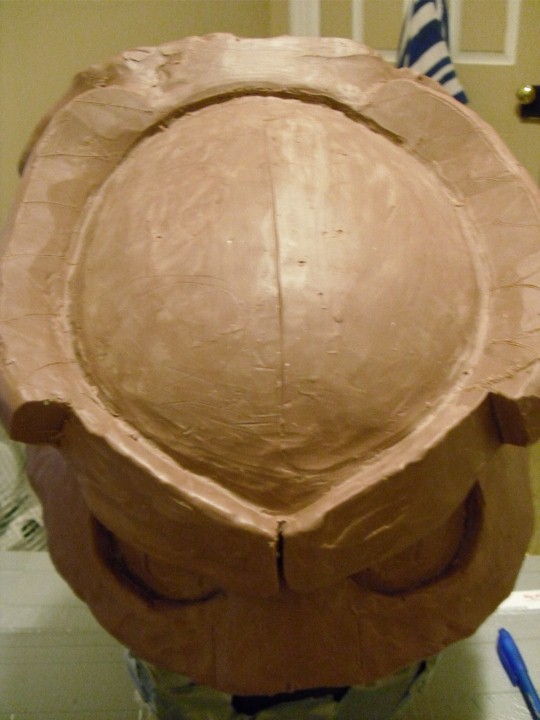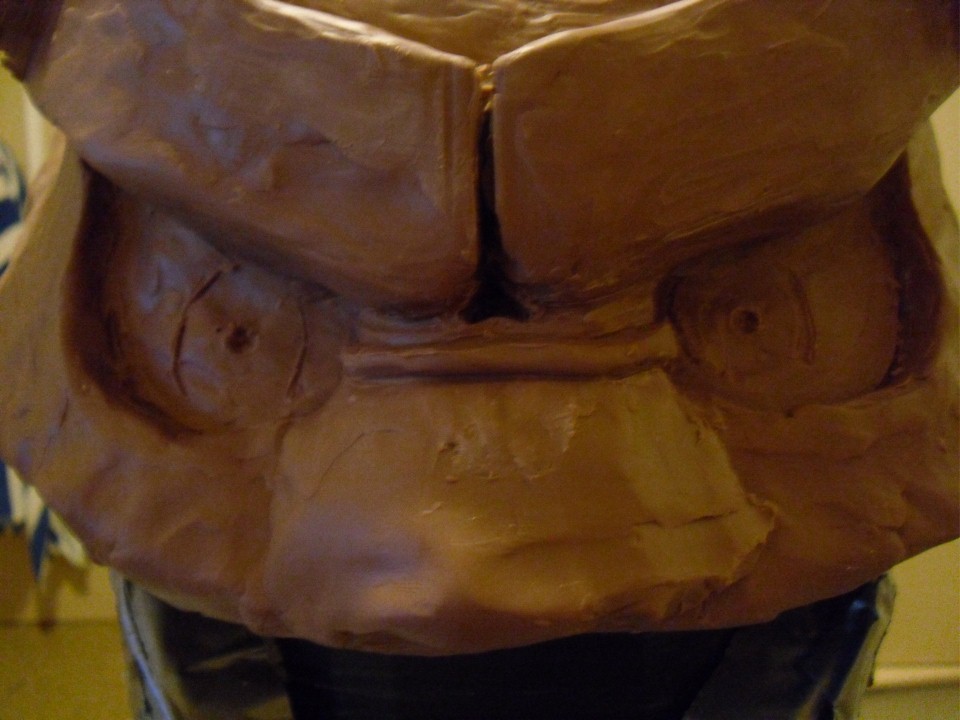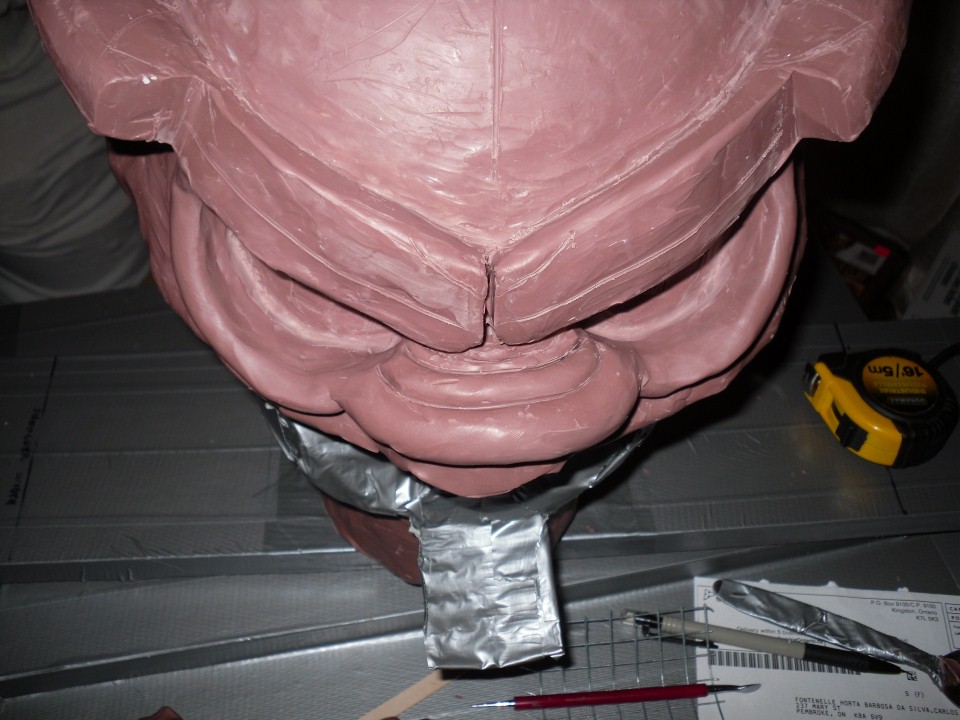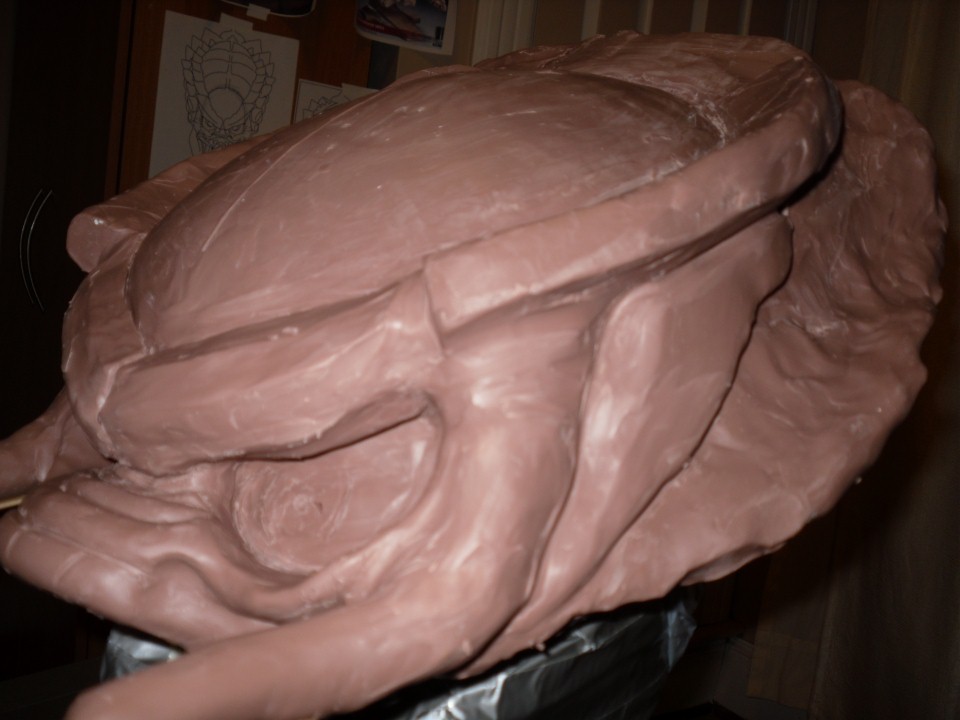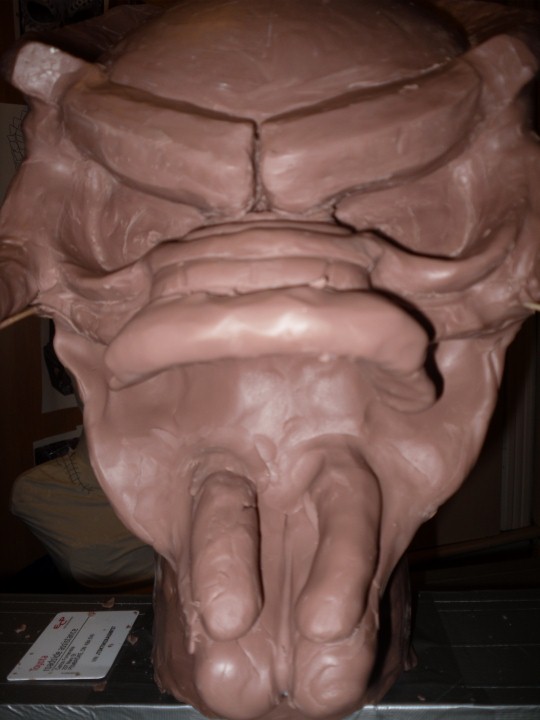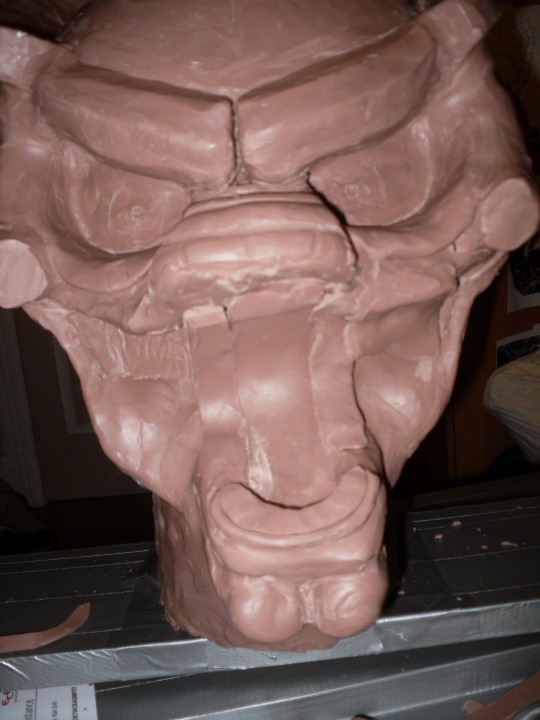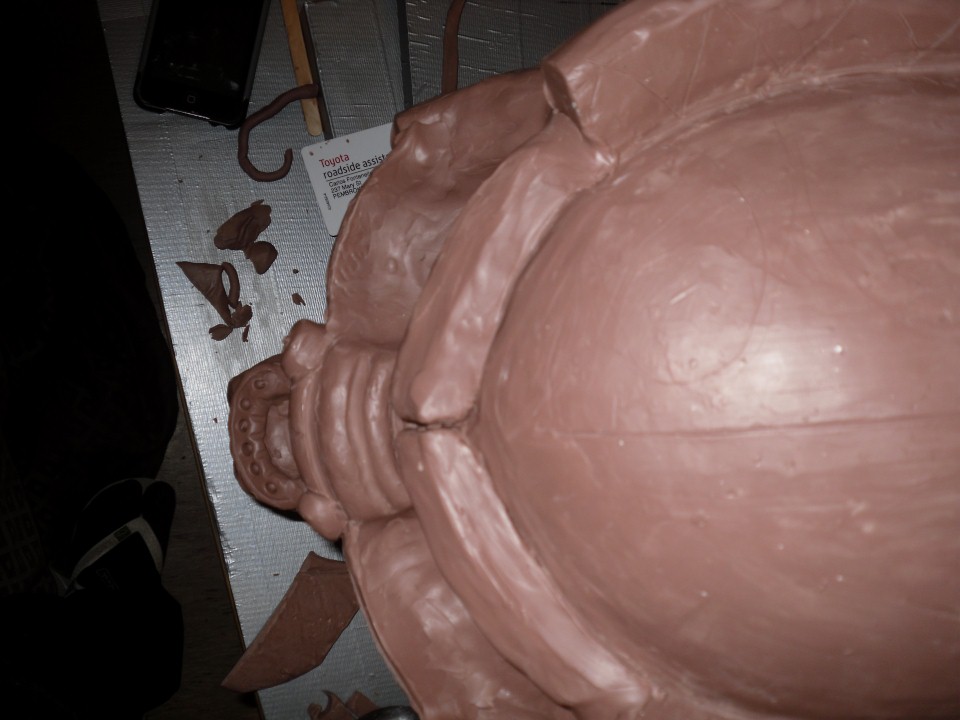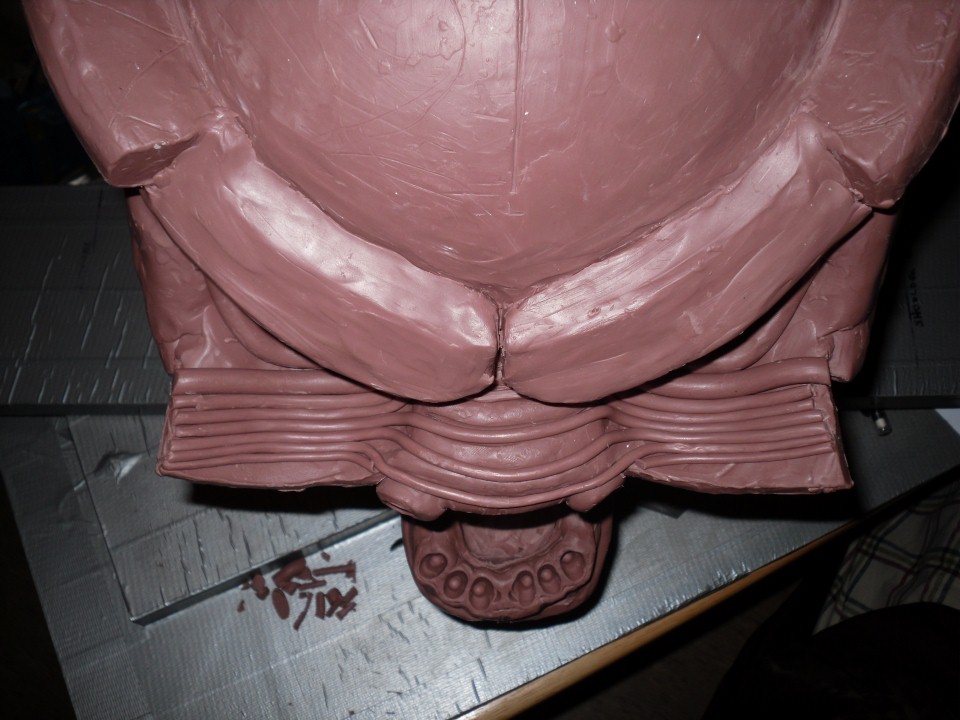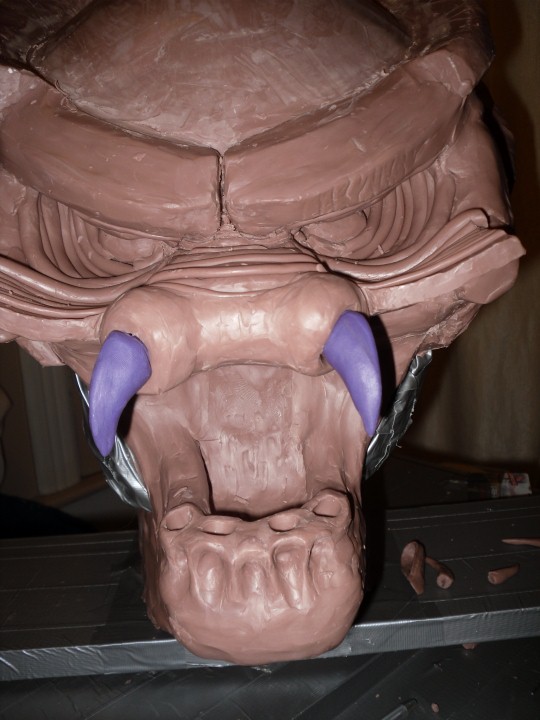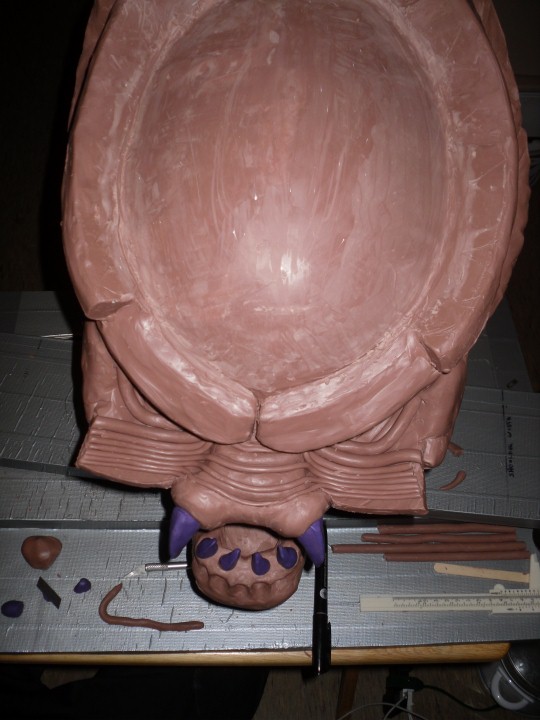 I then used a flat piece I made to carve out the middle piece of the mouth, to make it easier to play with until I was happy with it... I know what you're thinking, but don't say it... lol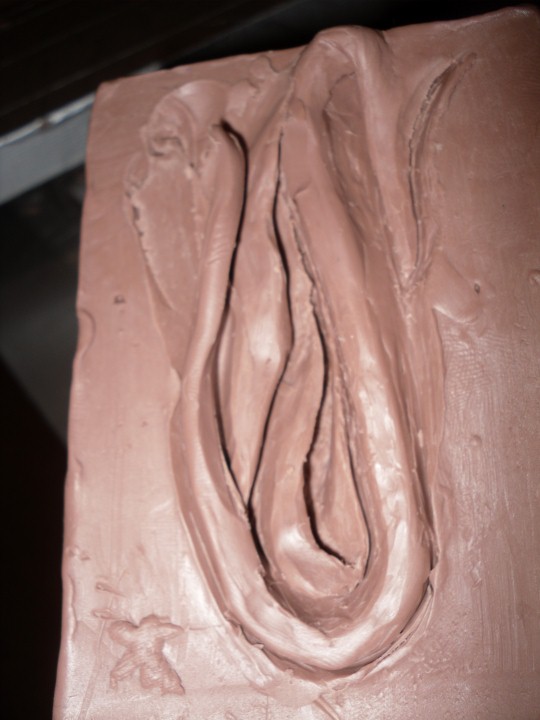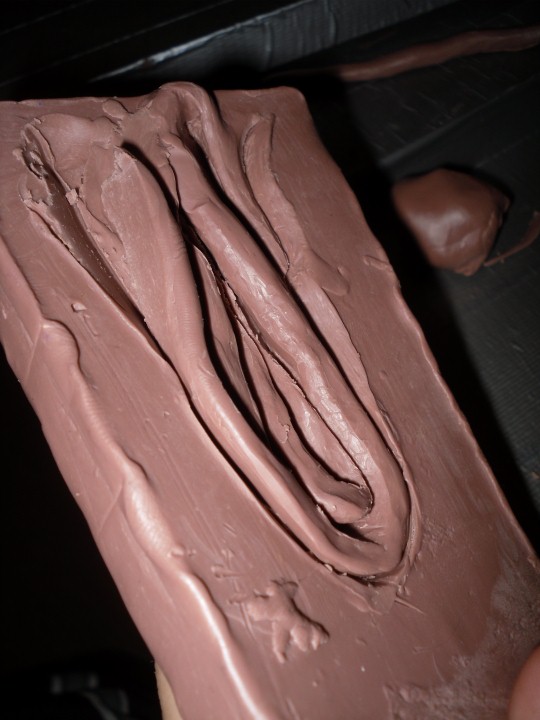 after that last picture I had my Accident.. the sculpt was knocked down by my curious dog and the only part that I was able to salvage was the face which I was very happy about. The good thing about this accident is that it made me play a little with the positioning of it on the armature, and making me change the whole slope angle on the forehead, making it more pred like (I find).
so yesterday and today I've been slaving away trying this new look, and I think I've hit it right on the button. Here's what I did since yesterday:
View attachment 26674
View attachment 26675
View attachment 26676
View attachment 26677
View attachment 26678
View attachment 26679
View attachment 26680
View attachment 26681
View attachment 26682
View attachment 26684
View attachment 26685
View attachment 26686
View attachment 26687
View attachment 26688
View attachment 26689
View attachment 26690
View attachment 26691
View attachment 26692
View attachment 26694
View attachment 26695
View attachment 26696
View attachment 26697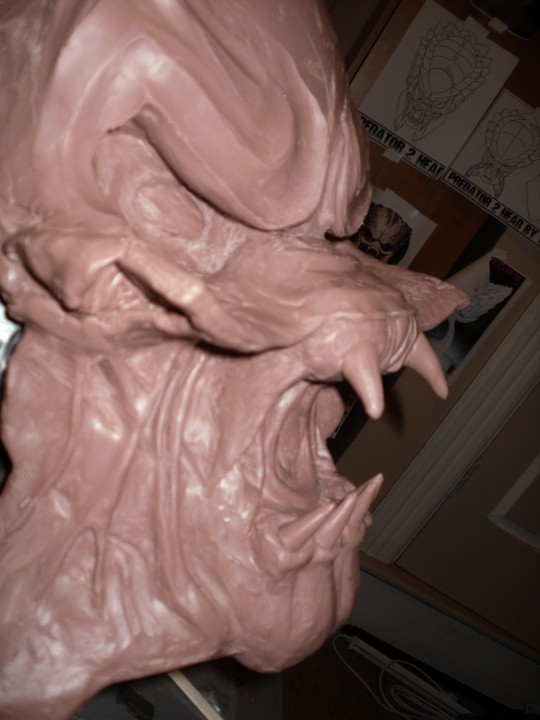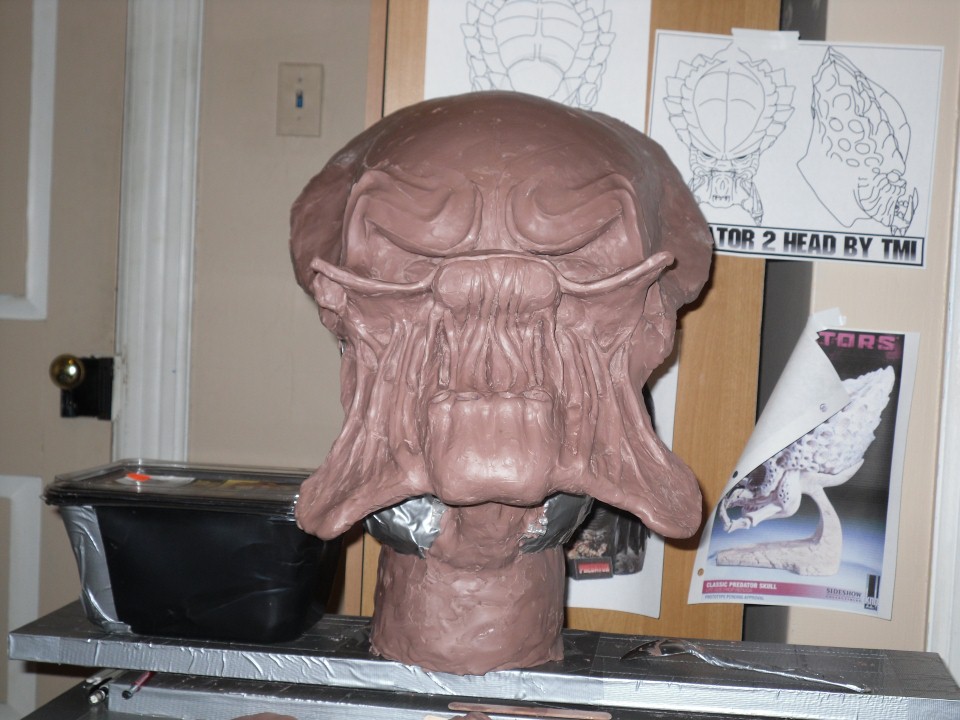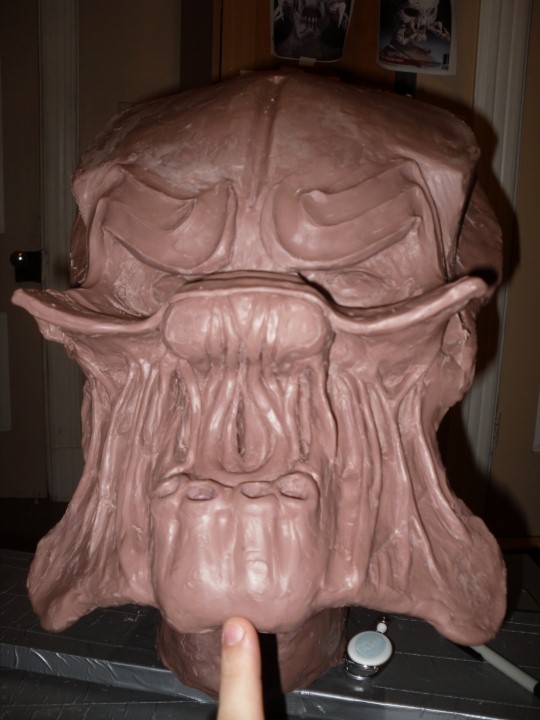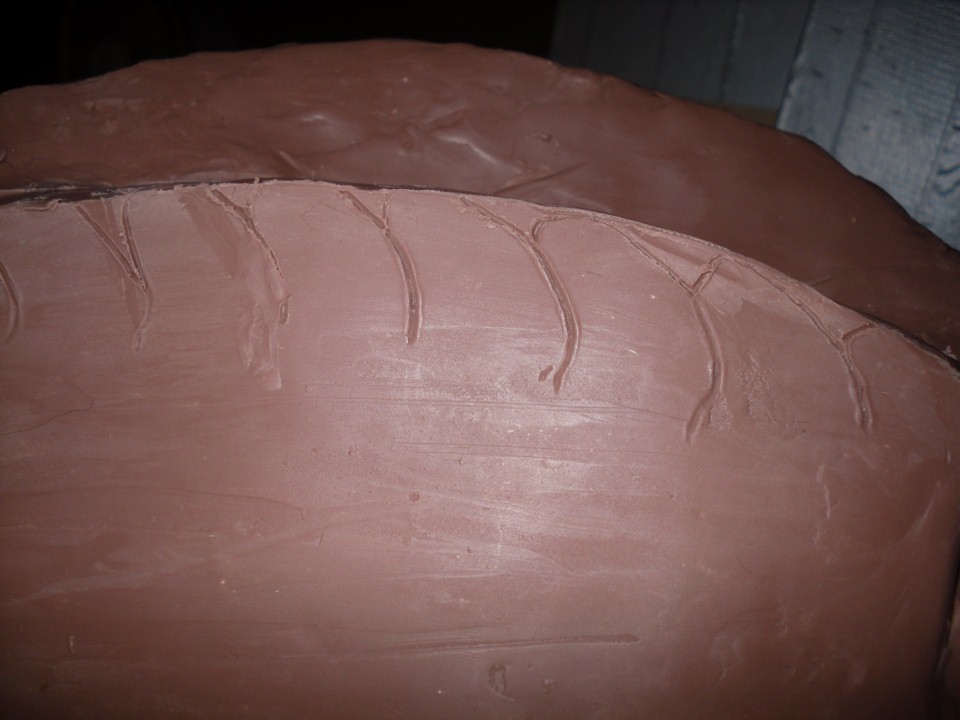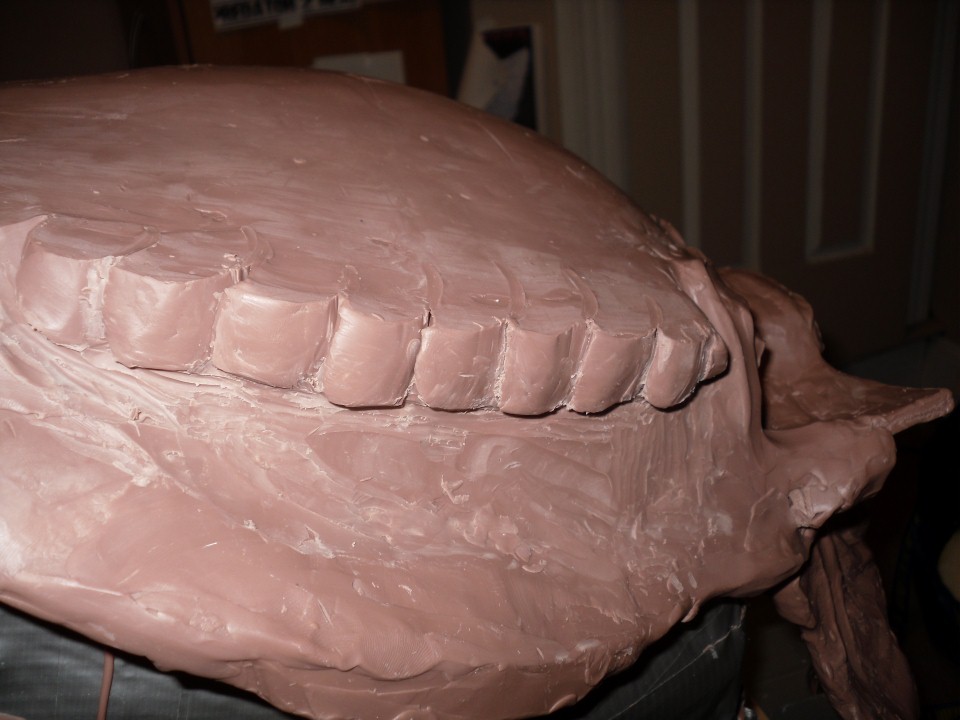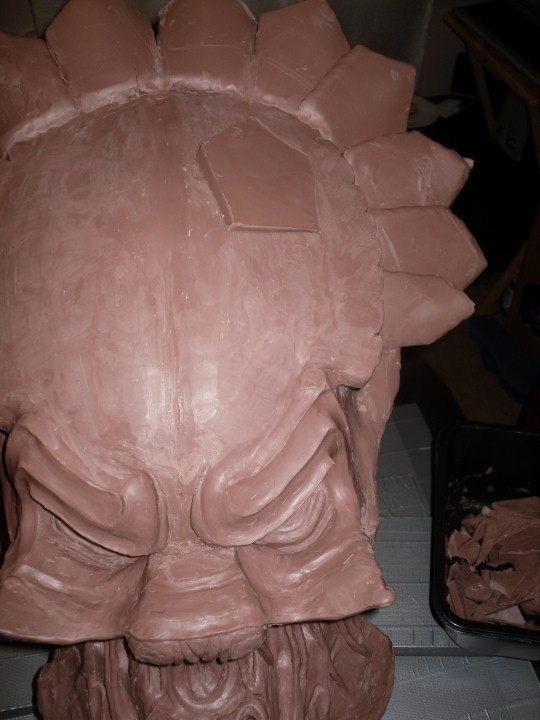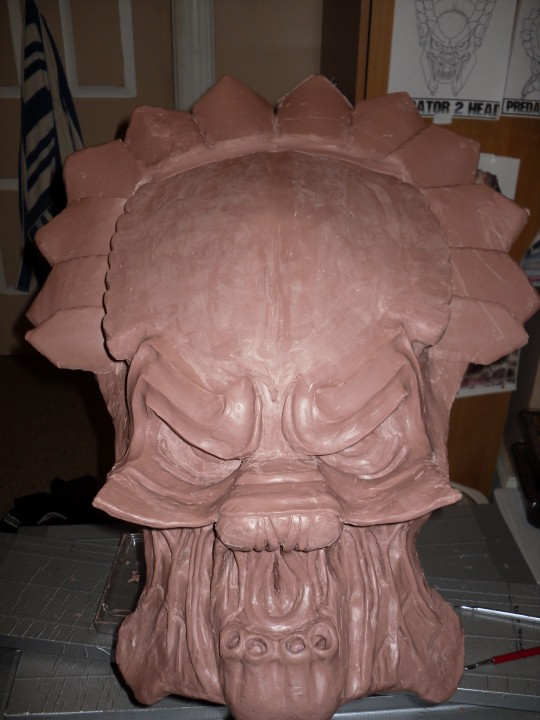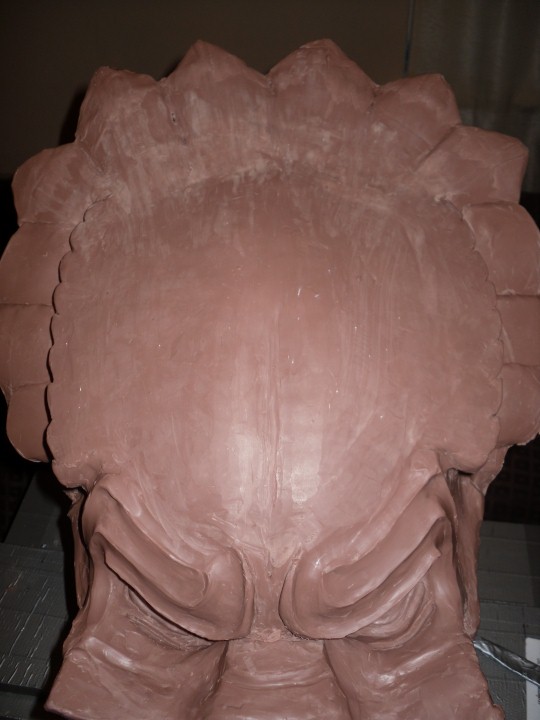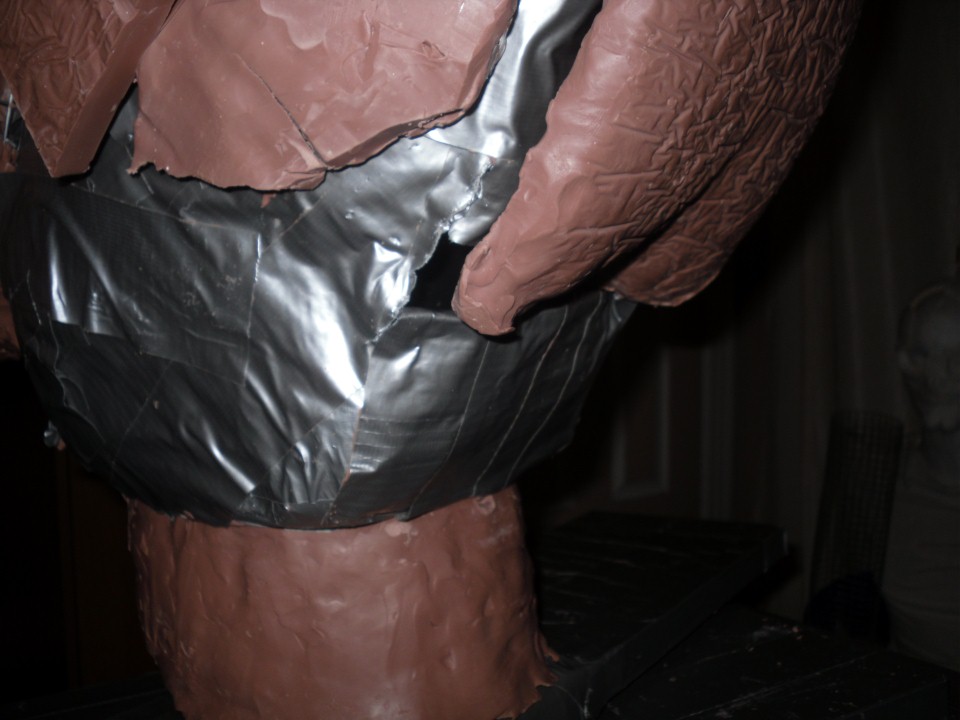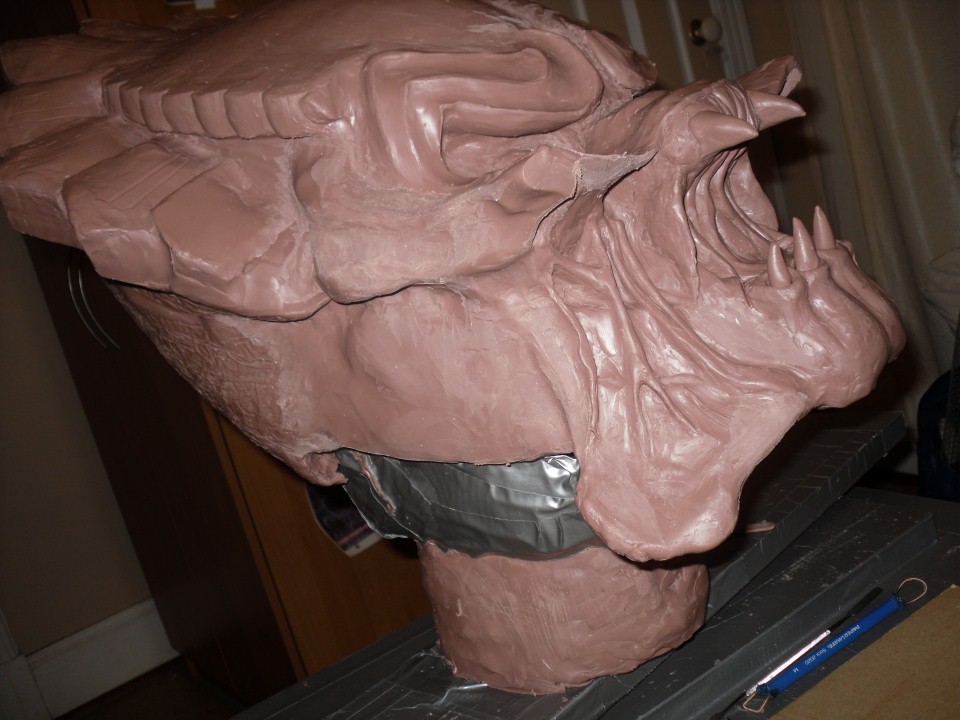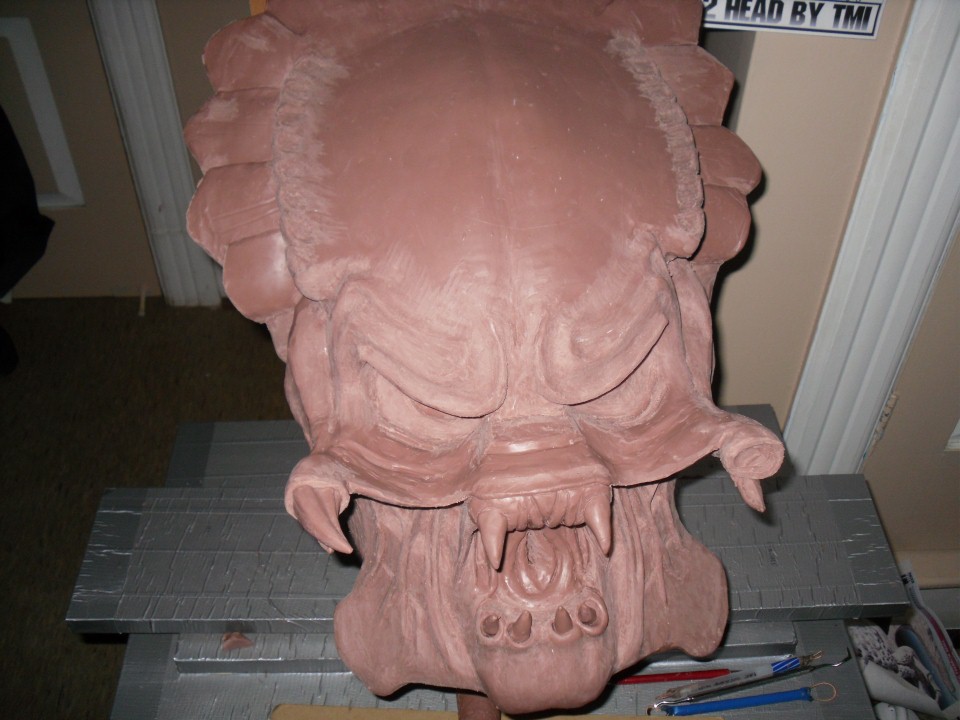 This is where I stand as of right now...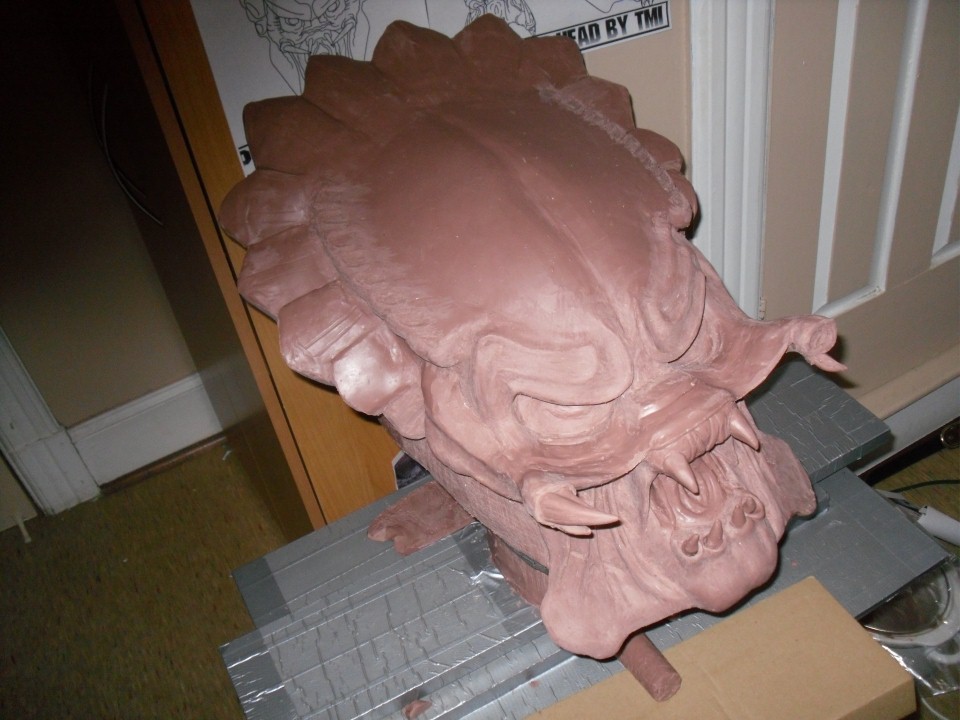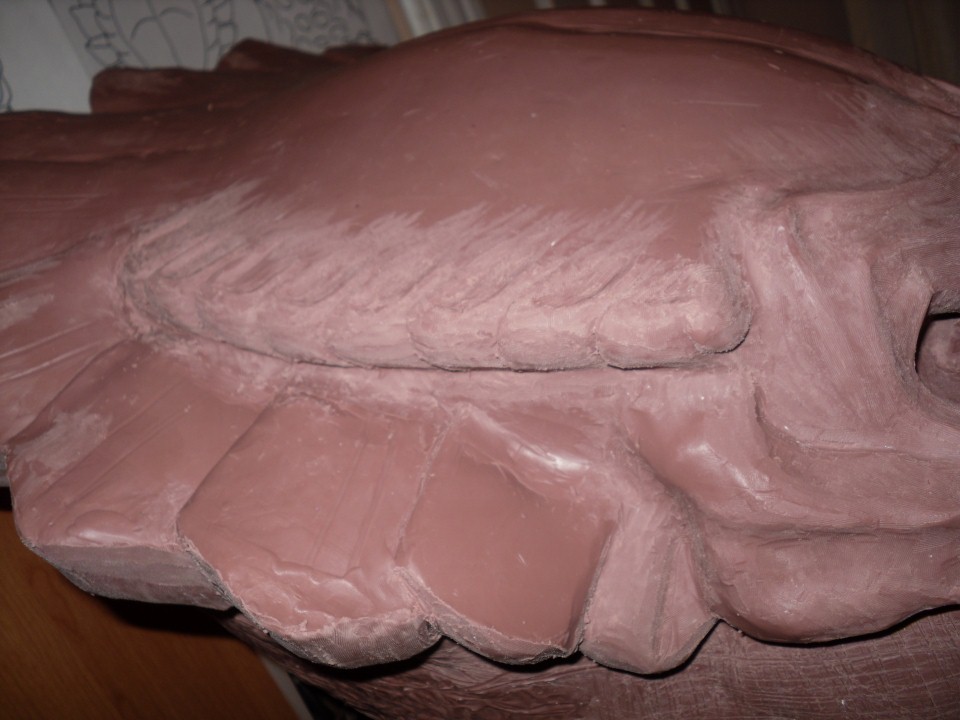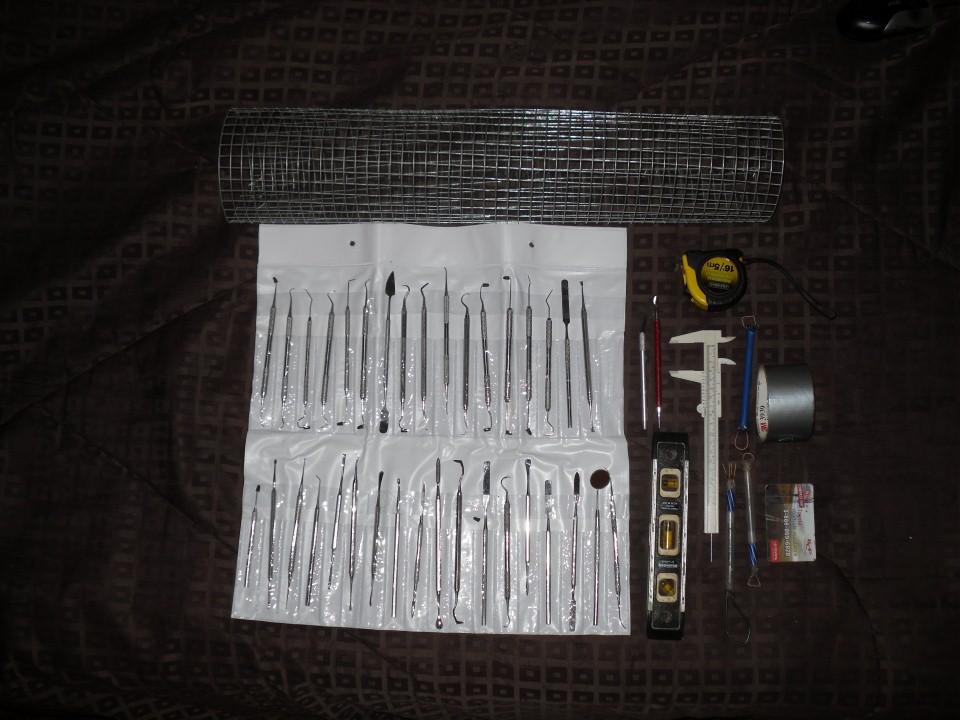 Sorry for all the edits, this is after all my first go on posting pics and keeping a thread, as well as excited to make it better to go through!
Thanks for looking!
Cheers,
Carlos
Last edited by a moderator: