Following the debut of my first costume lat Halloween I have been a little quiet on here and have recently started getting the pieces together to retool my costume, Heres a picture from last October.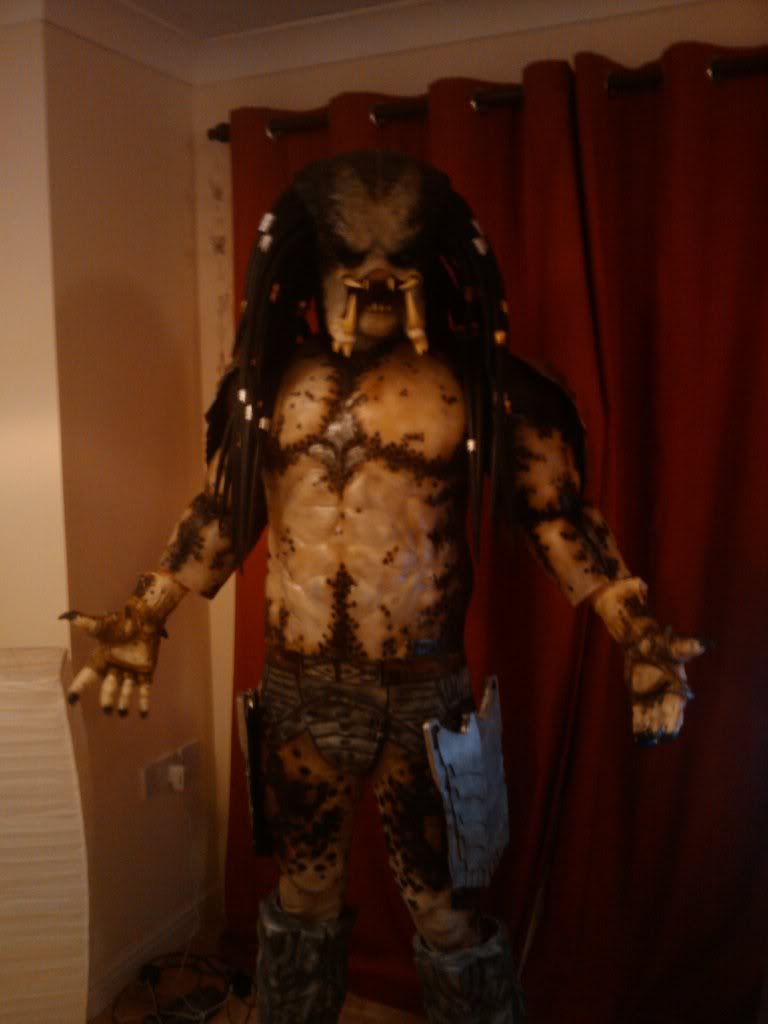 The problem with the suit was that the skin was way too big for me and would of been evenmore now since I have lost 28lbs since Christmas 2009. Also the hands swam on my child size hands. So I bought a new Ruffkin wolf skin which is a much better fit for me after trimming and I also have some new Ruffkin wolf hands. I have the pleasure in revealing them and the excellent paint up by Usurper (a true gent to deal with as always).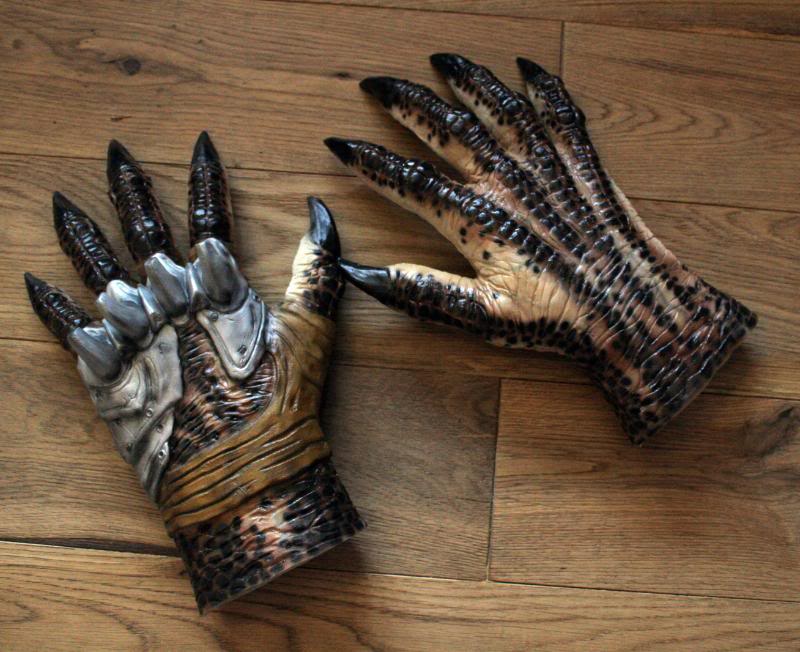 Usurper has also been very busy beavering away on my Ruffkin Wolf skin. Im a big fan of the original P1 colours and thought it would be a good take on the Wolf style body to go with a P1 colour scheme. The spots have been painted a touch softer than normal by my request and im sure you will agree that the skin tones and the detail are fantastic
So here are some pictures of Lee's excellent hard work....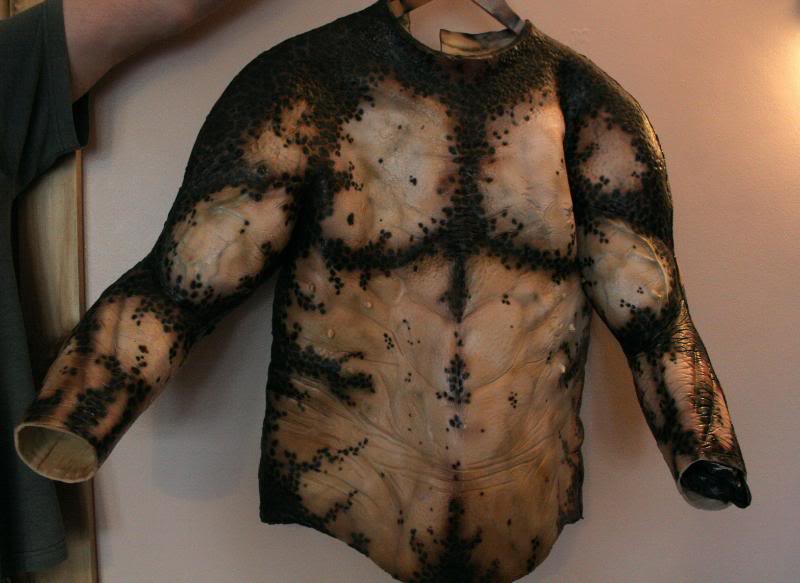 I managed to find the time to get a zip in this weekend so tried it on with the hands, it fits so much better than my previous skin and once I get a thin layer of foam it will be a perfect fit
:
Heres my Mysteria scar bio. I base coated it silver and have been adding layers of black washes to darken it to give it an aged look: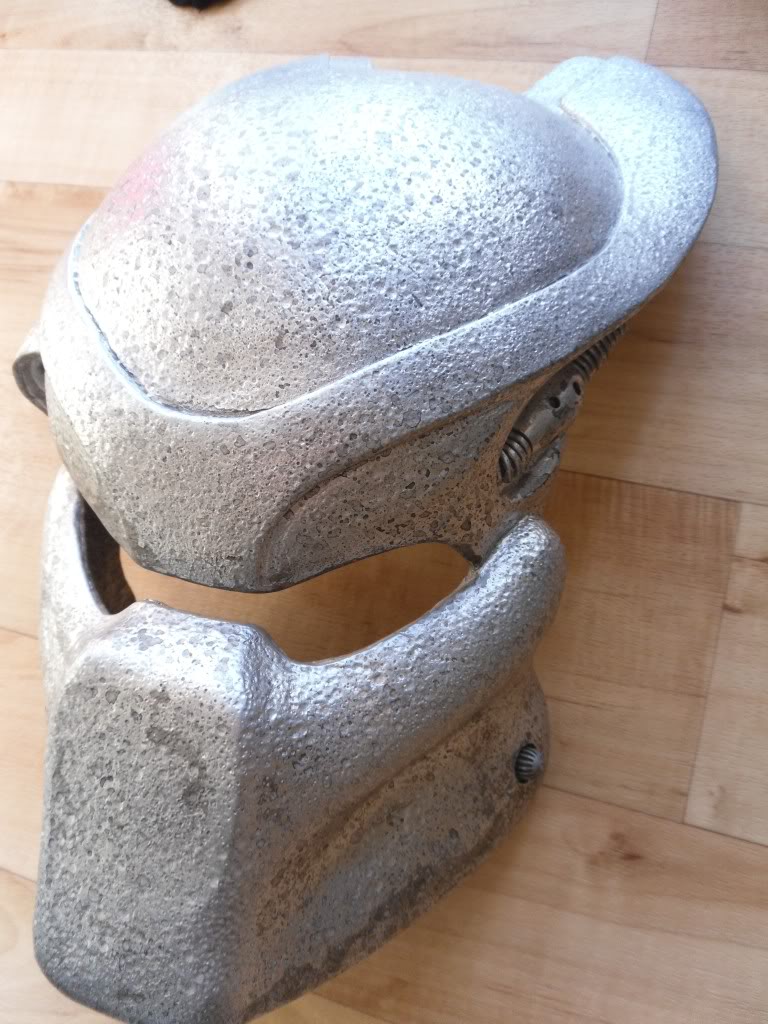 Heres my gauntlets, ive never been happy with them and have started them again so at the moment they are actually an enamel silver and im going to try toning that down and adding some weathering or I may start them again (again) and go with a flat black then dry brush all the colours on top.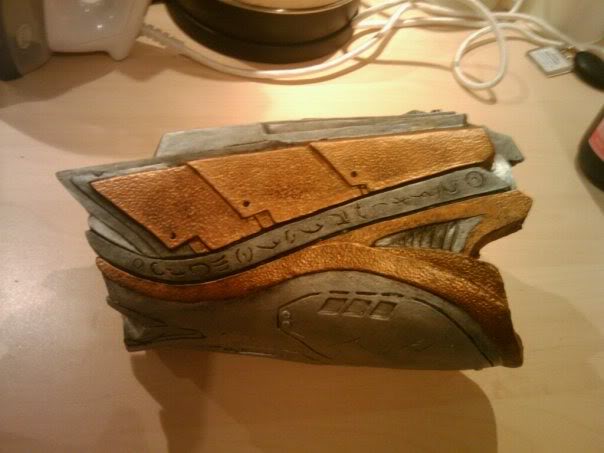 More pics to follow as I get things finished off