This will be my first attempt at a Predator costume. Decided Friday night at Dragoncon that our next Family costume is going to be Predators.
Took until Tuesday night to get the kid on to do it and it's only if she can be a Human Predator. No body suit with spots all over it. And it has to be pink.
Drew this up to show her.
The flesh colored areas will be her skin. She will be wearing tights. The hair will be her hair. I want it braided, but she doesn't. I'll give it some time, I used the Jedi Daddy mind trick on her and now she's agreed to this. I got a year almost to conveince her. The feet I don't really have worked out yet.
The wife's will be based on this.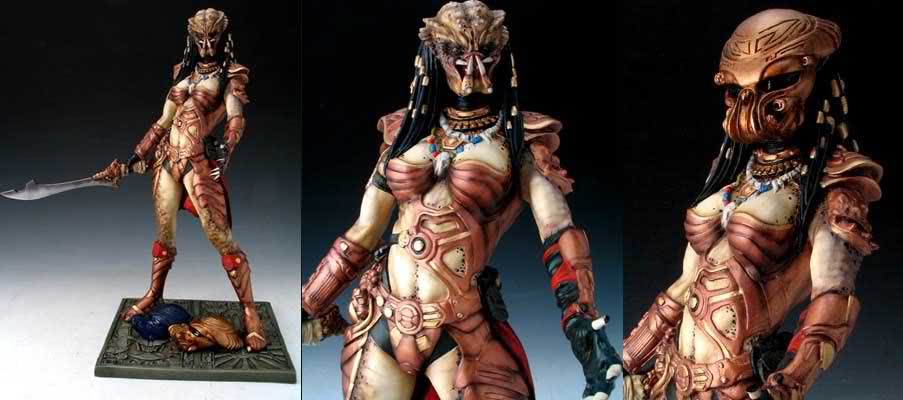 If anyone knows where I can find some 360 shots of this thing, I would appreciate a point in that direction.
Mine, I haven't figured out the armor I want to do yet. Figured I'd get started on the body suit and cutting the 150 feet of soaker hose into dreads. I'm a budget costumer. Time isn't a problem, money little bit of a problem.
So I got to fooling around with some stuff I had laying around the house.
Came across the tutorial on how to make a Predator face mask out of foam. Thought, hey, I could make the bio helmet following the same steps.
Now brainaic here didn't realize he didn't have the memory card in the camera and I can't find my USB thingy to load the pics straight from the camera.
So first I cut a piece of foam into an oval. Then cut wedges out of it and glued it back together. I then cut a piece to be a rim around the back.
Then I put the memory card back in the camera.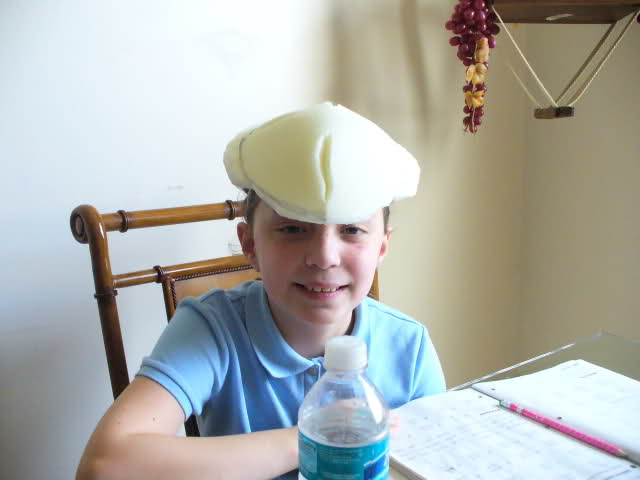 Cut a piece for the face.
Tried it out on the kid.
Cut a piece for the cheeks and bridge of the nose. And a build up piece for the mouth piece.
Put the mouth piece on and tried it on the kid again.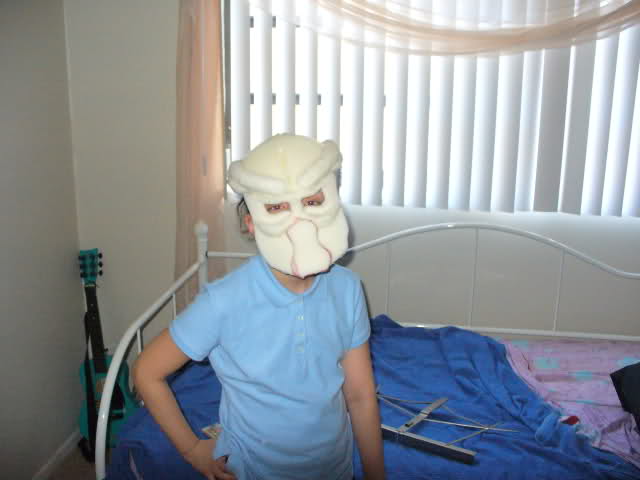 Then covered it with plaster wrap.
My big concern was that the plaster would crack like crazy. So I put a think coat of latex mold builder over it.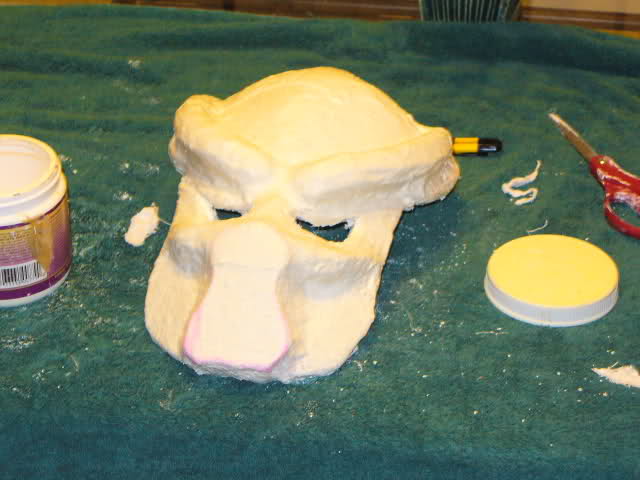 Funny thing is that the latex seems to have bonded with the mesh of the wrap.
I then gave it a few coats of Plasti Dip and several coats of Rustolium Hammered spary paint.
Pretty rough, but hey, they're Predators, they're gonna be a little banged up.
This is not the final color, just what I happened to have on hand. Now, I need to find some metalic pink paint.