I have just started my Pred costume. At the moment it will be a Scar, but I probably won't use all the armor that's coming as I think it clutters up the overall look. Finished parts for the moment are the bio and gaunts.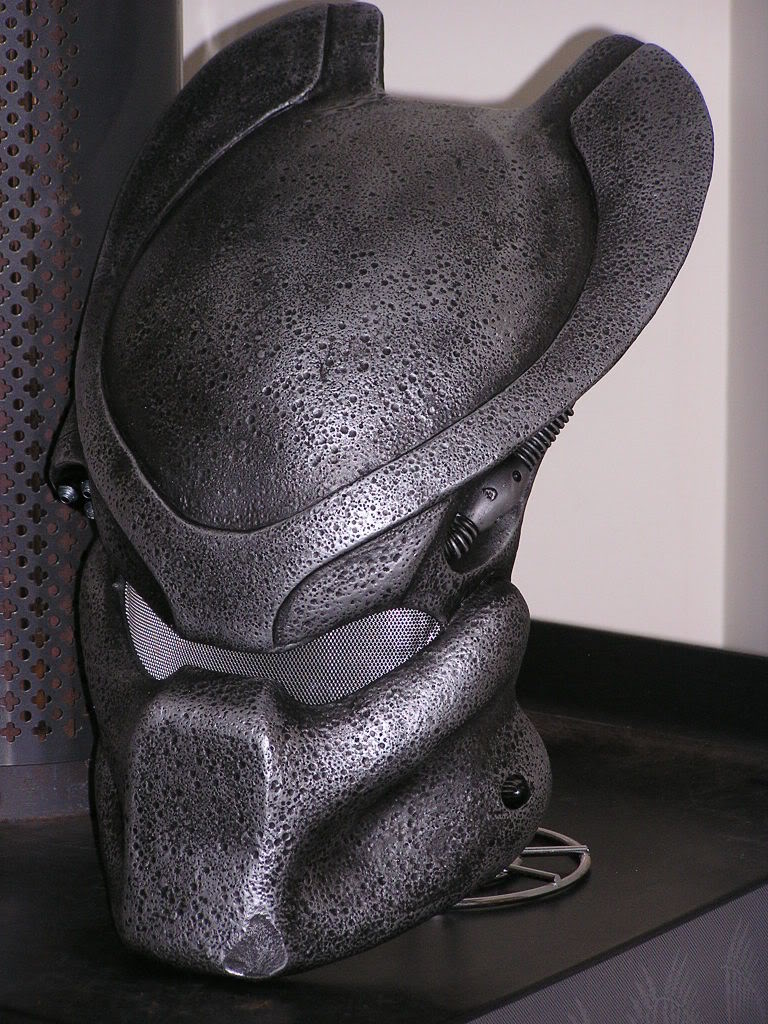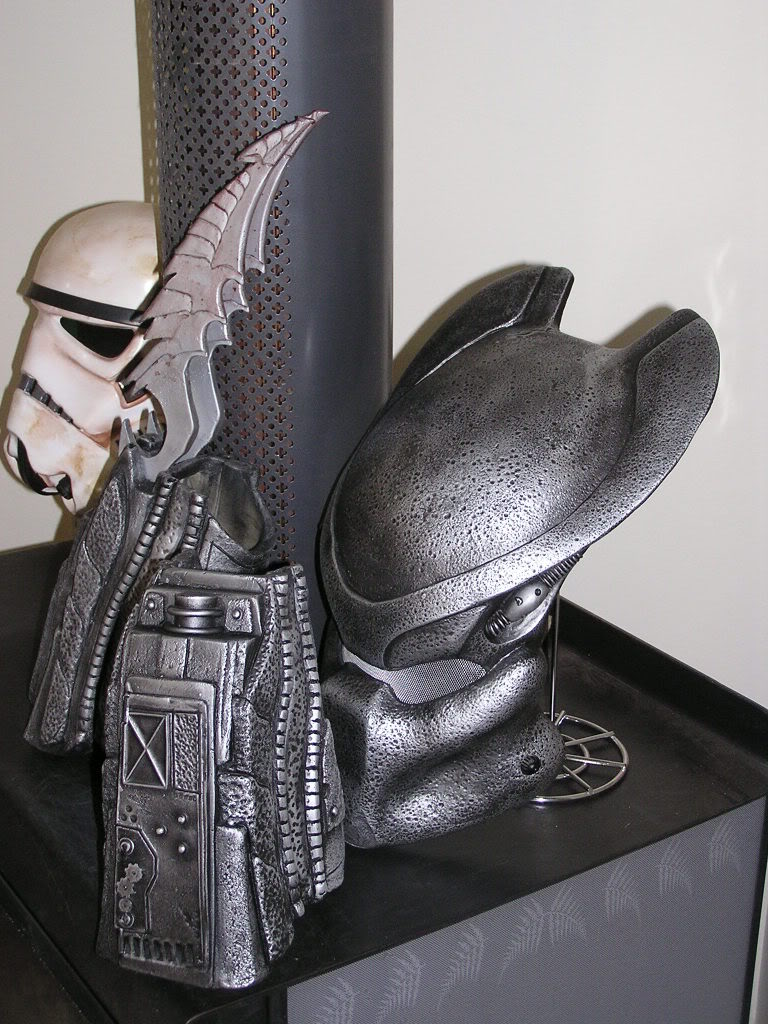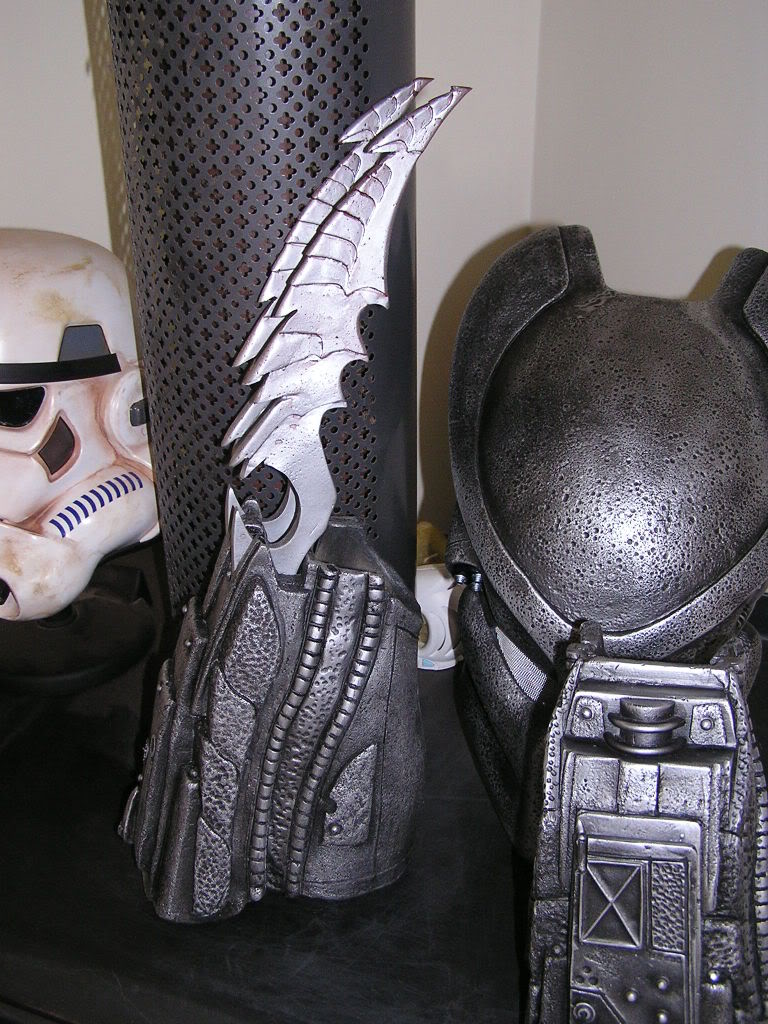 Bio is from Scifidemon, gaunts are from Steve Arnold at Propmakersguild.
All parts are resin. Primed with matte black, then sprayed with "Cast Iron" heat resistant paint- used for car engines. Followed with a black wash, then dry brushed with silver.