I was looking around over at the predatorium and got inspired by such creative and talented people that it gave me the motivation to attempt my own P1 bio. I started with a pepakura file, which in hindsight it would have probably been easier to scratch build it from clay. I have never sculpted anything before so didn't think I would have had much success with clay. Anyway here are some progress shots of my build. Let me know what you guys think. Would love any feedback as Im always looking to better myself. Note I was trying to be as screen accuracy as possible but with the pepakura base it was tough to make certain changes, so I had to live with certain things.
Franzi
1) Pepping the helmet. This was the best P1 I was able to find but as you will see, still way off from accurate.
2) The dome was not wide enough so I had to add a piece of card stock to widened it a bit.
3) After coating the outside with resin.
4) Rondo coat on the inside.
5) I sprayed a guide coat of black paint to help highlight the high and low spots when sanding.
6) Used some apoxie sculpt to close the gap between the back fins of the dome. Applied spot putty for minor pinholes and imperfections.
7) Started to smooth out the bondo on the face.
8) Used a piece of tape to help me identify the center when creating the widows peak area.
9) The nose just seemed way too wide for my liking so this was my first attempt to narrow it down a bit.
​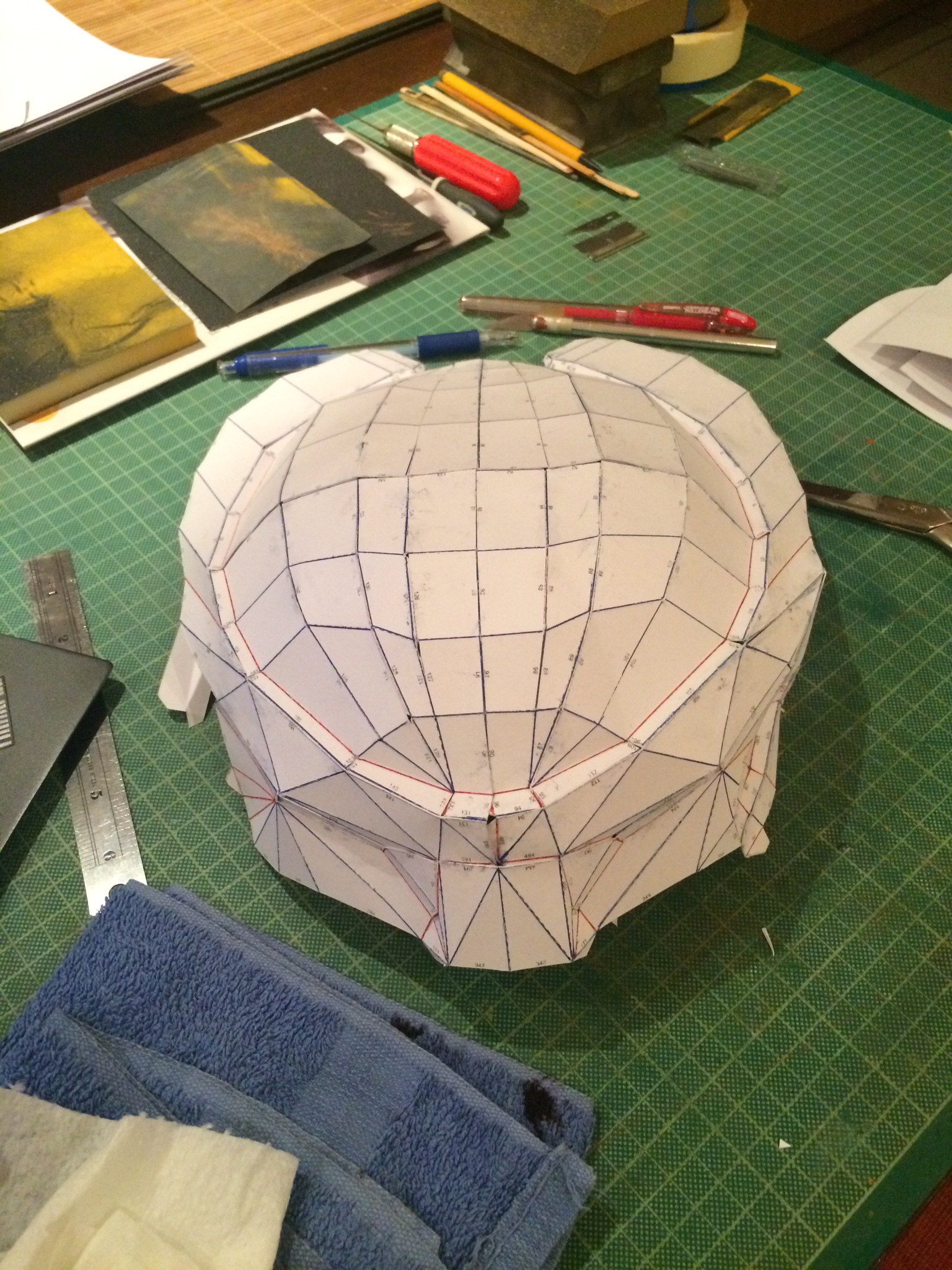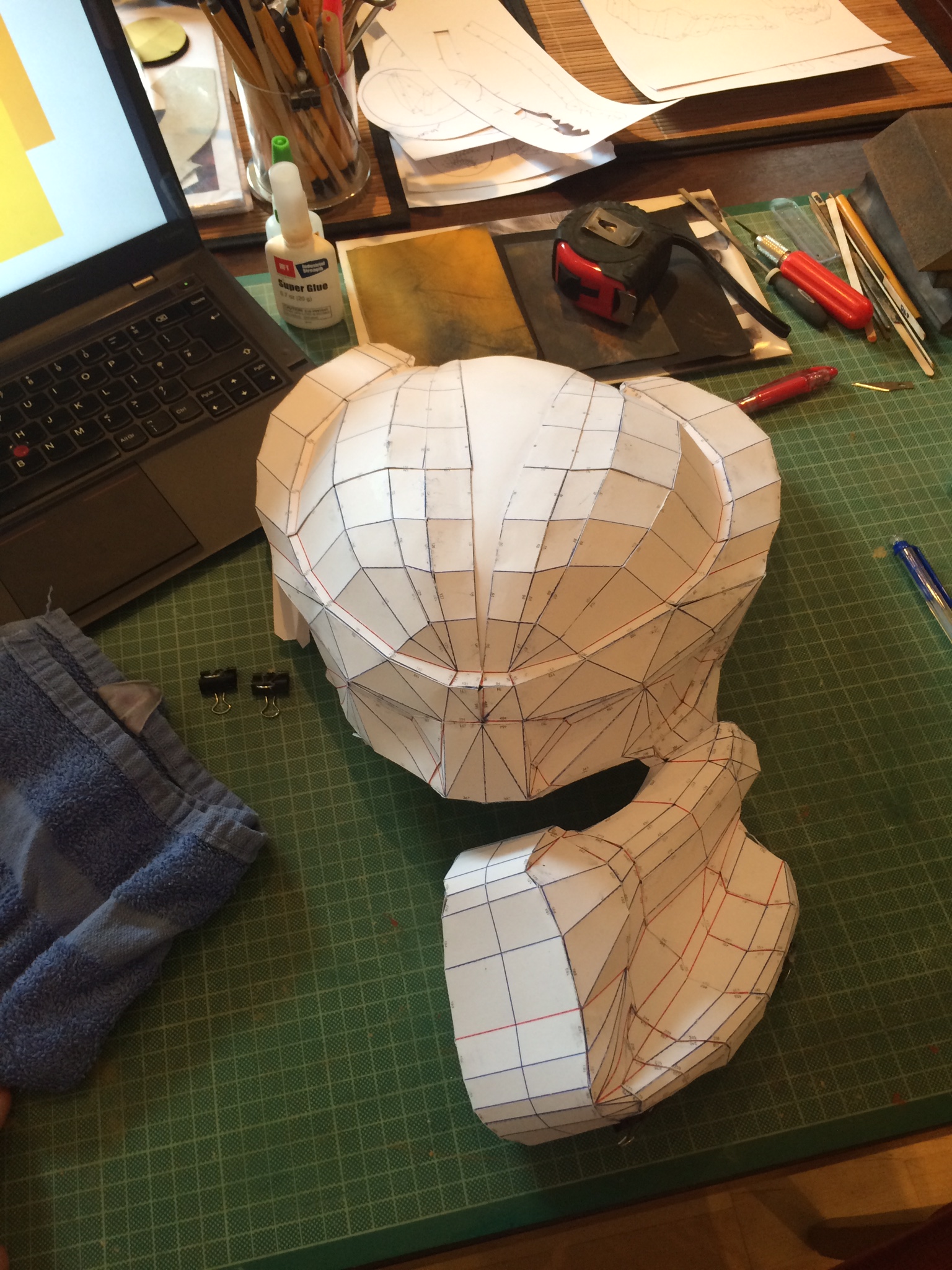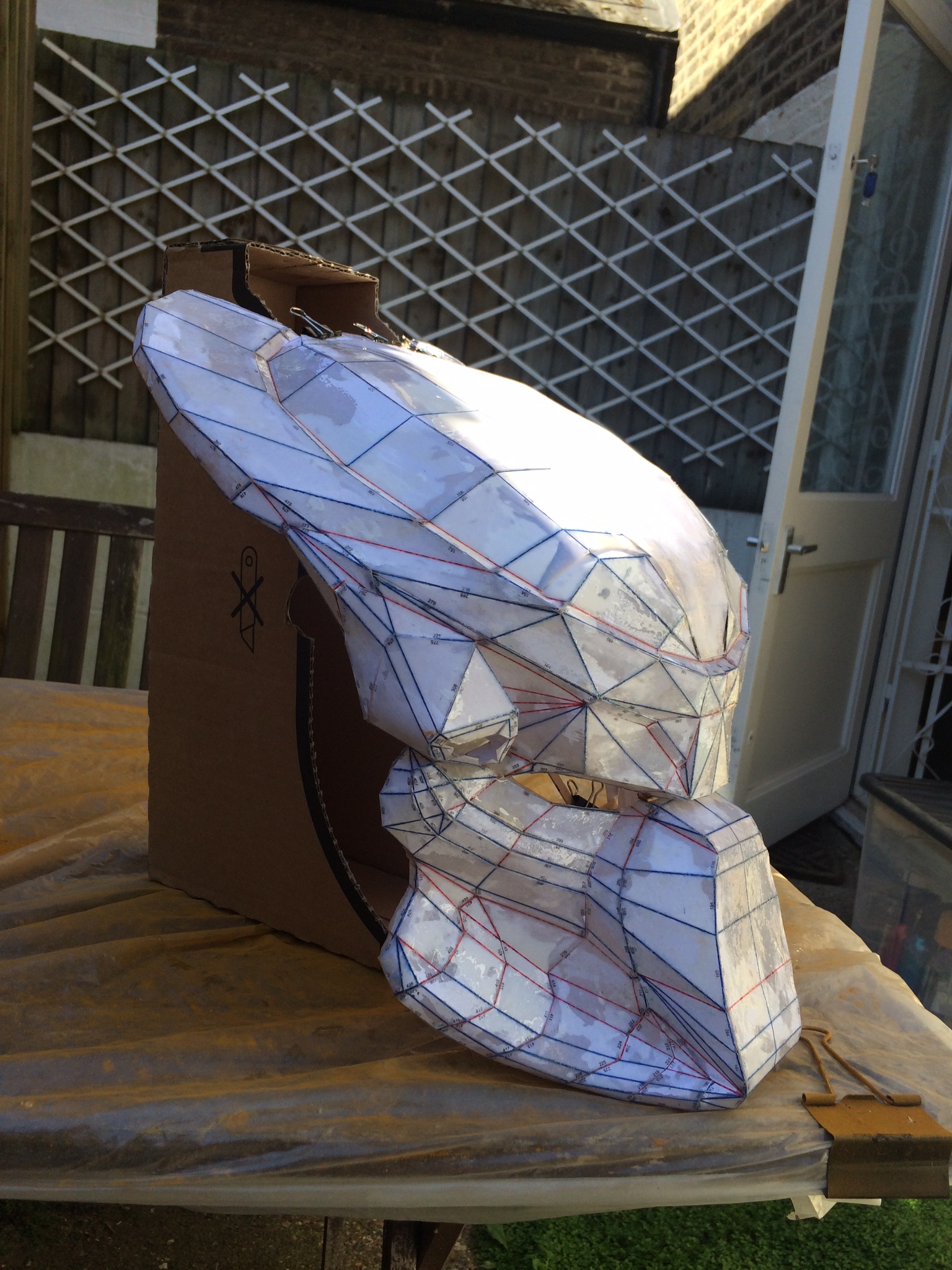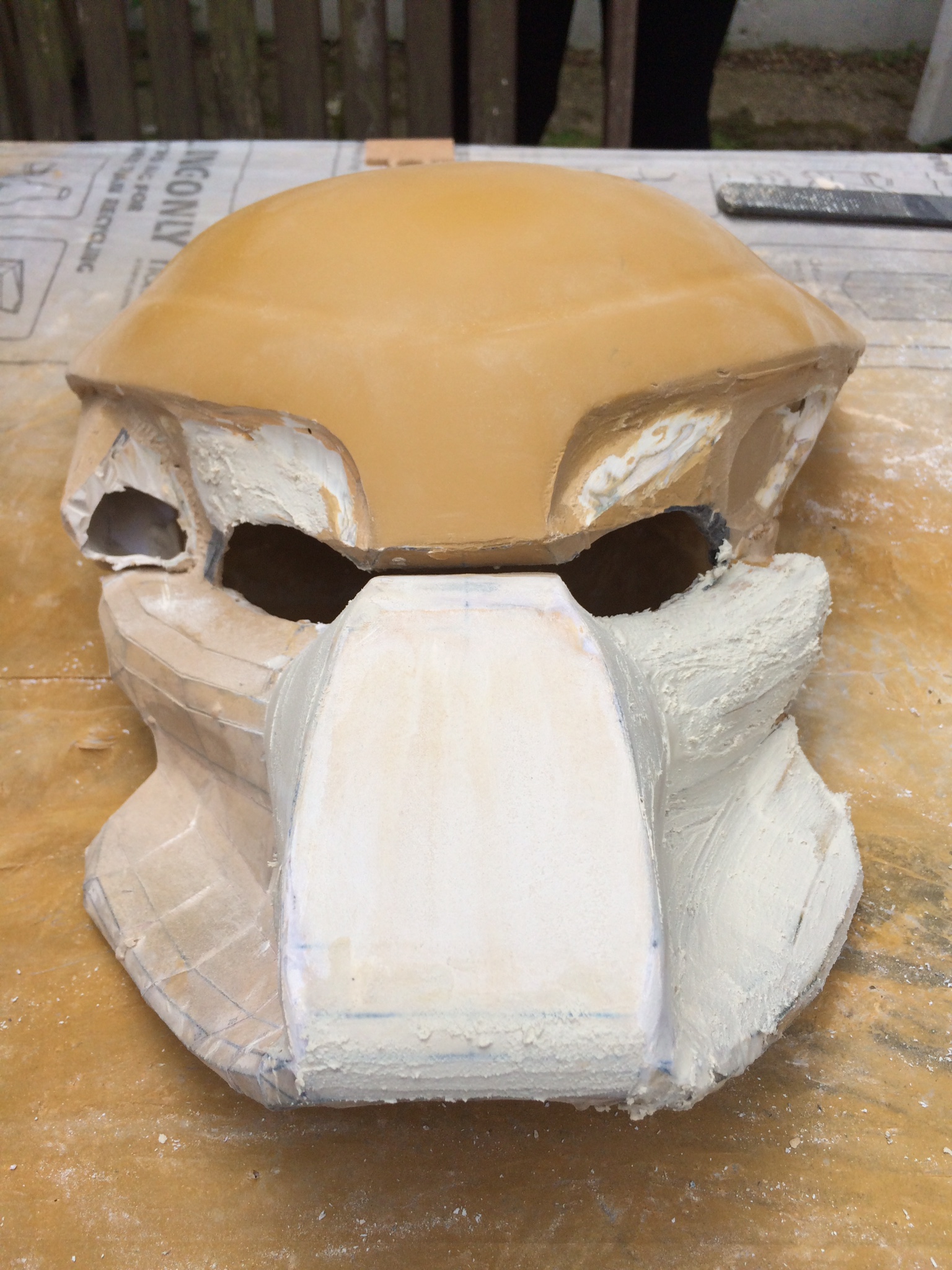 Last edited by a moderator: