Hi fellow hunters,
Recently I have been looking into making my own P1 bio. As at the moment I am on a tight budget and money is an object at the mo, I have been looking into making one from materials lying around the house. Last night I decided I could wait no longer.
I started by designing it from different angles and views (different angles of the original P1 bio used in the film) to make sure that the bio will be as accurate as possible to the original. Here's a picture of the designs: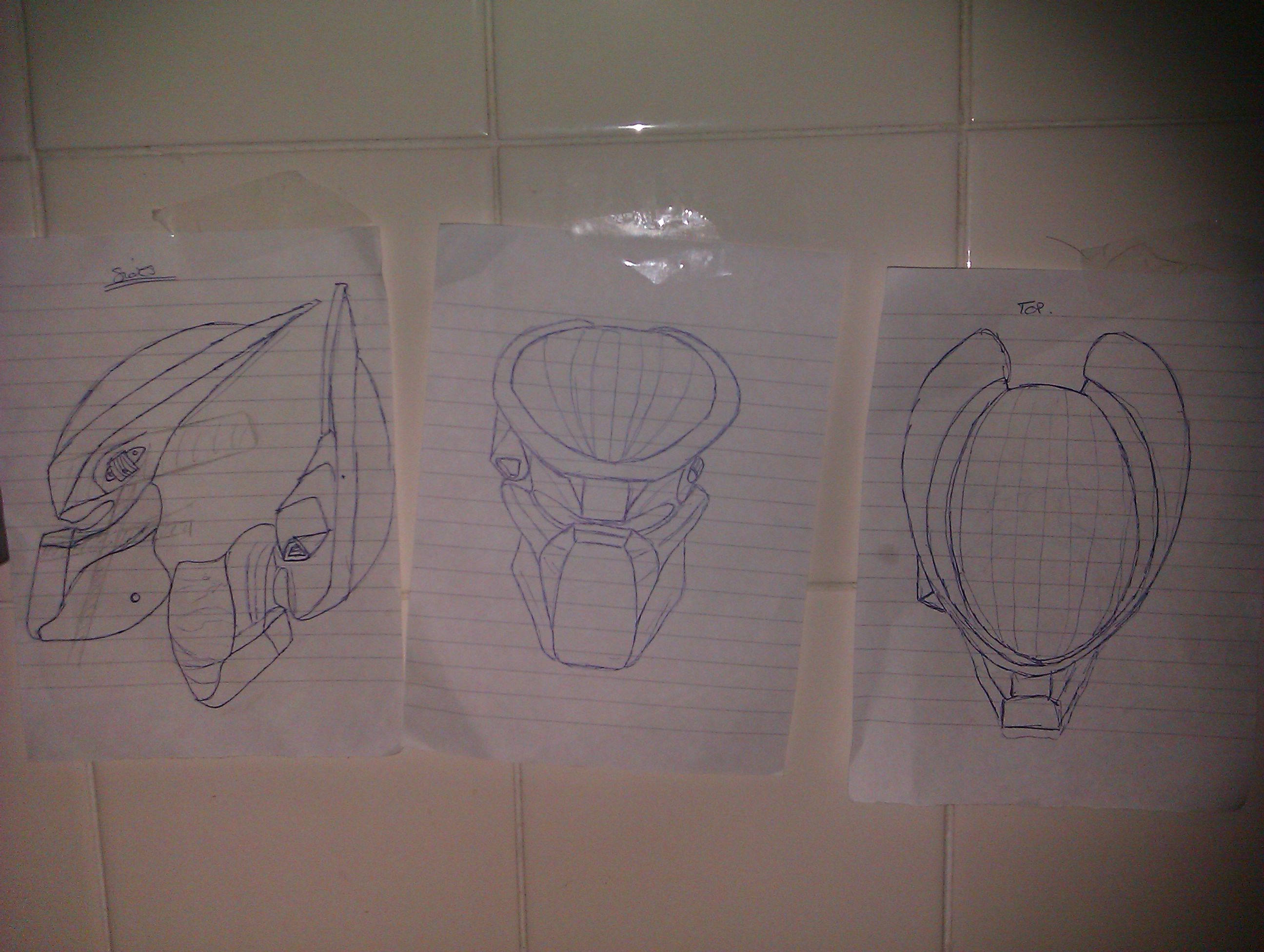 I then started constructing the bio. I started off using cardboard to construct an under skeleton of the bio (looked alot like a Roman gladiator helmet). I then built out from the skeleton starting from the bottom up. Till I ended up with this: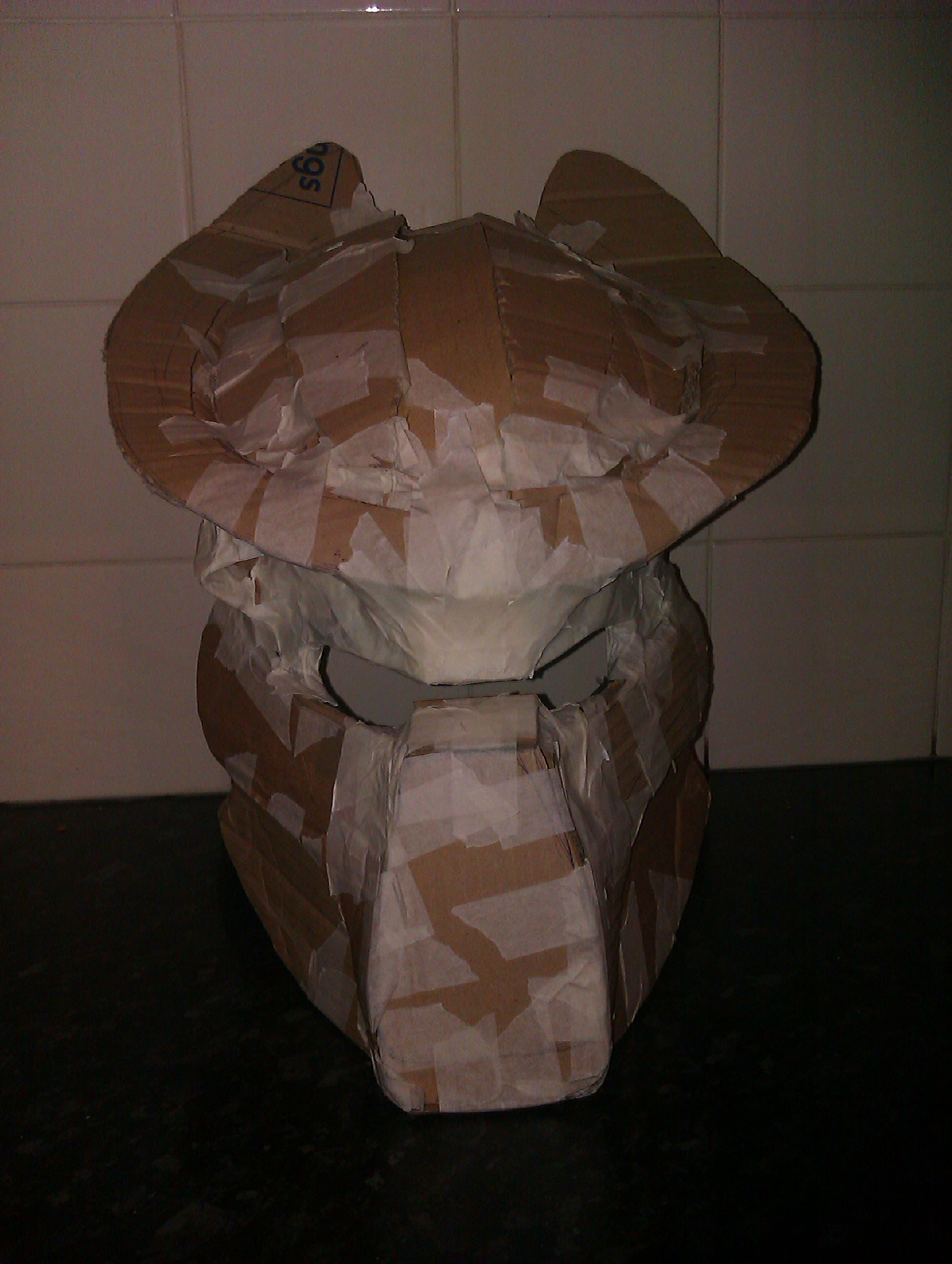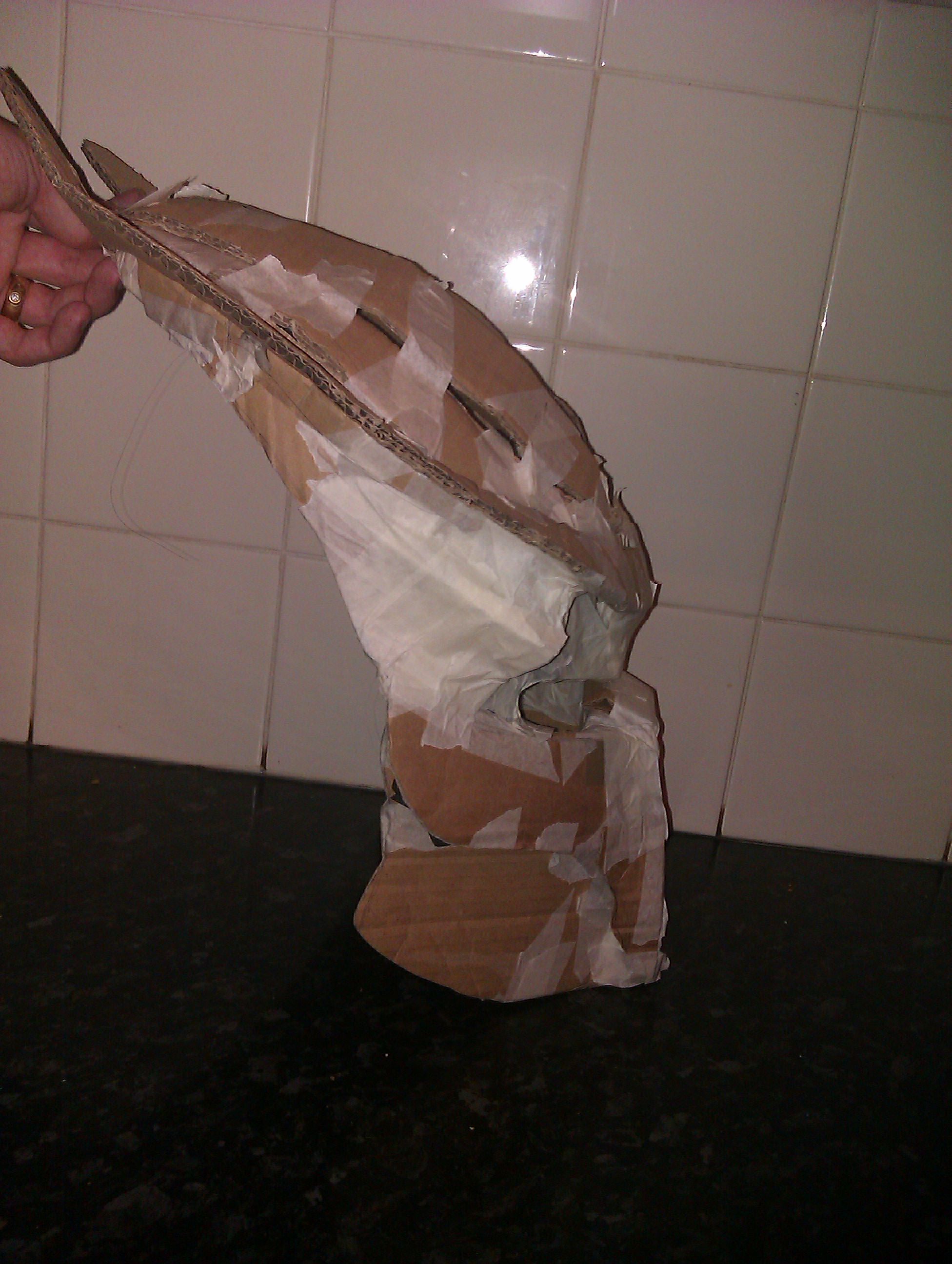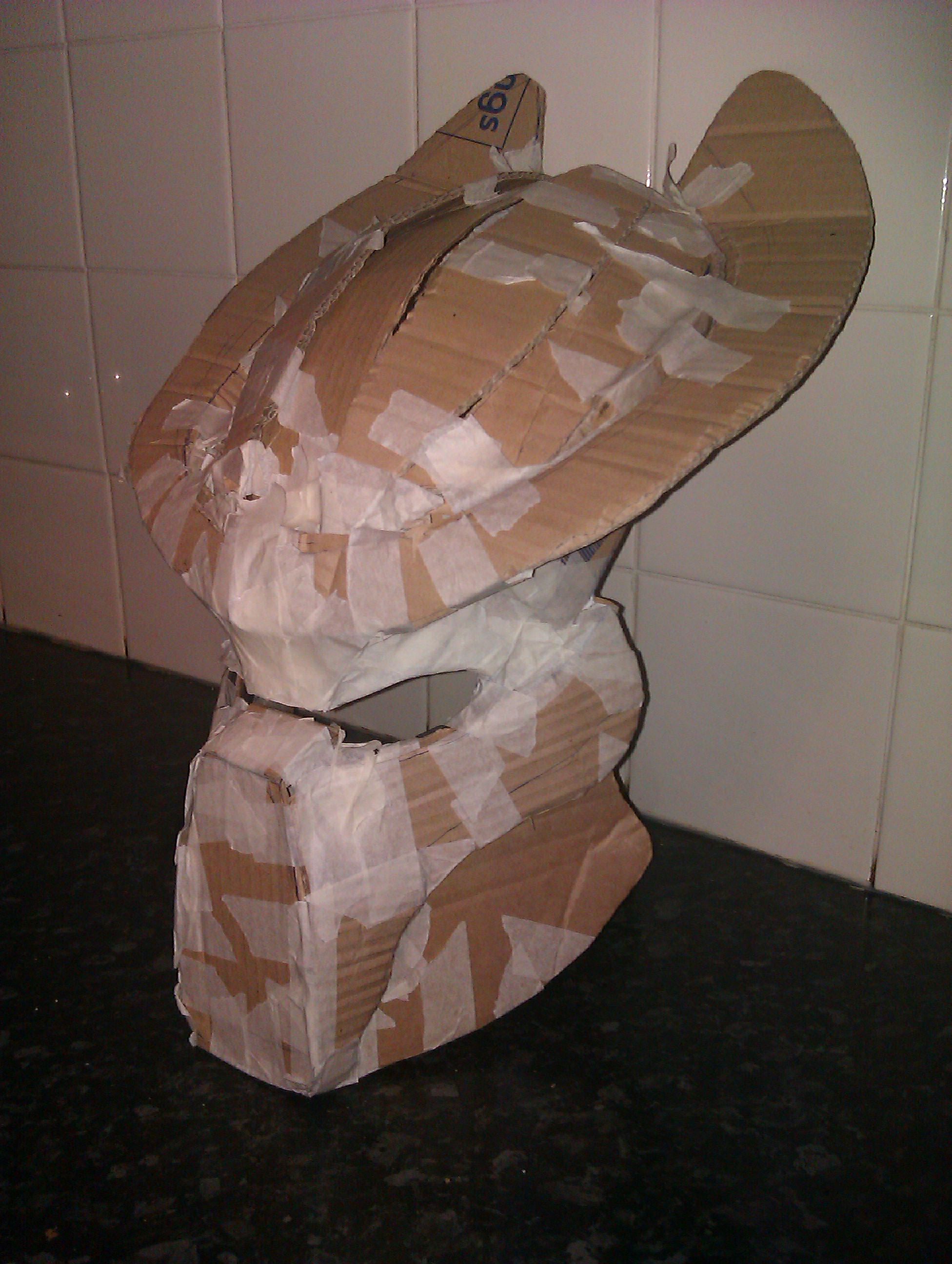 Picture of bio over mask:
Sorry about the tacky masking tape (didn't have any glue)
I am now going to cover this over in masking tape to fill in any holes and then paint over in PVA to make it solid and at a later date painting in and adding LEDs. I will update once covered in masking tape and PVA'd.
Let me know what you guys think, any advice/feedback is appreciated.

Cheers
Hunter
Last edited by a moderator: