Hi,
I have an obsession for Vader's lightsaber props and I wanted to talk about it.
Back in 1997, I first saw the lightsaber props on a picture and I thought they were real stuffs. They seemed used, as if every battles in the Star Wars universe really happened. These things really obsessed me and that's how I get into the prop hobby.
The one that kept my attention was Vader's hilt (MOM version), and I've spent a lot of time slowing down the Star Wars VHS to catch all the details I could. I wanted to HAVE this stuff so badly, just to see what would happen If I pushed the on/off button.
I really thought these things really worked, I mean these props looked so REAL to me, there was something magical with the way they were assembled.
I've made many attempts to reproduce Vader's hilt with over the years, unfortunately I haven't kept any of those. Now we almost know everything about lightsaber's props my obsession remained intact. Thanks to many of you, I had the opportunity to study every Vader hilts variations. What I like the most about these is the poor job made the props. It might sound a little weird but that's what makes them look so realistic, like old ramshackle war material. That's what makes Star Wars universe so cool to me.
I wanted to share some replicas I've made. No clean job here, no straight lines, all is about glue marks, scratches, dents, uneven grips spaces, dust and grimes. These are not totally accurate but I did my best to keep all the flaws and wonky details I could, because that's what I like the most with props.
Please, feel free to show me your Vader's hilts replicas, I'll be glad to see what you guys have done
. By studying these props, I now have a bunch of theories about I'll be glad to talk about.
Barbican lightsaber, Aluminium tubing, MPP clamp replica, WannaWanga grips, 3d printed and scratch made greeblies. I think the design is great, but the job is awful. I used to hate that version until the ROTS hilt came around. We know the barbican was the ANH square shroud Vader stunt, used in ESB dueling sequence, modified then cast in resin for the severed hand scene in ROTJ. I don't really know when it's been modified to look that way but it seems like it was during or after ROTJ.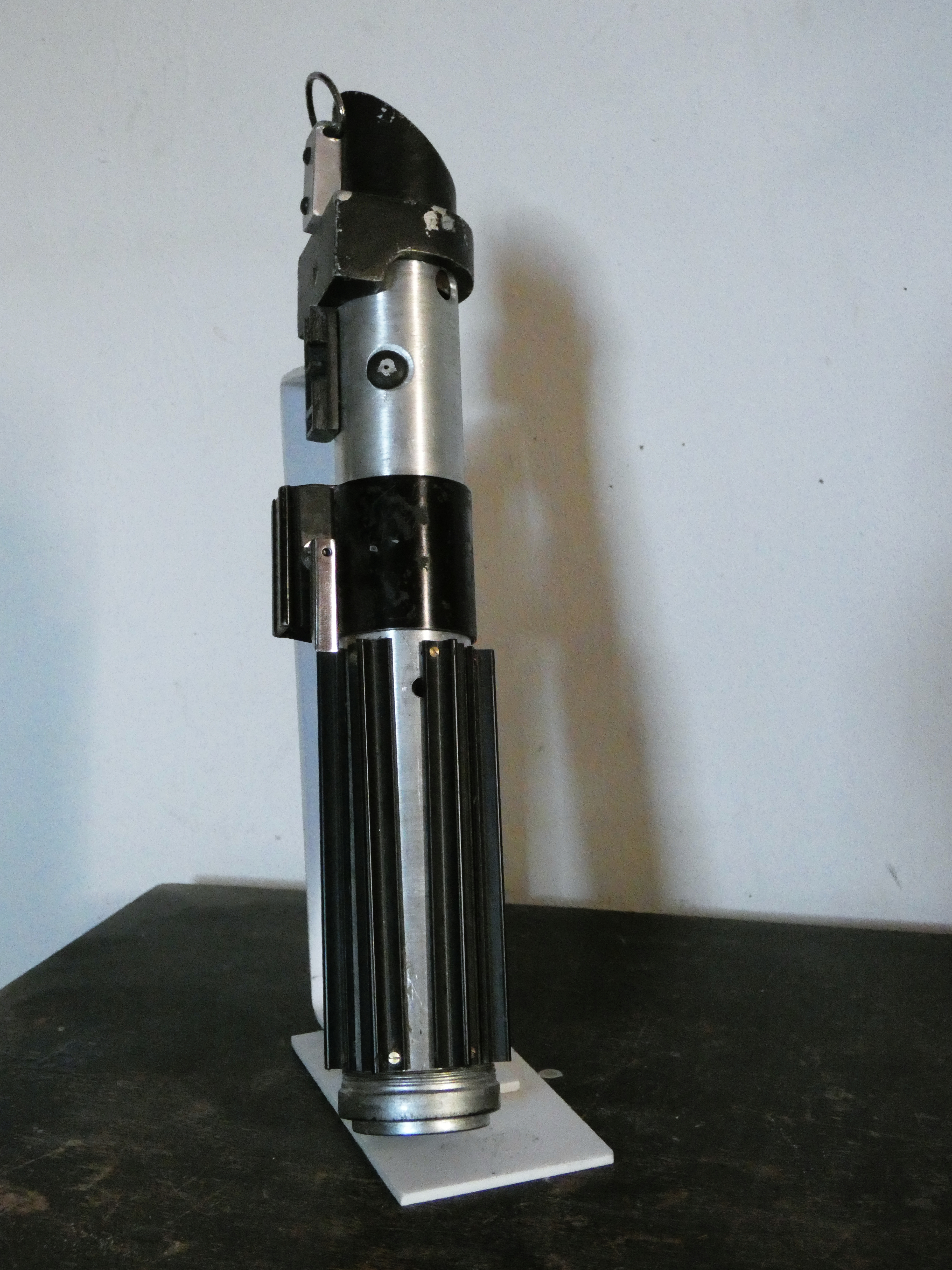 The Energizer commercial version. Mounted on a Maglite, 3d printed and scratch made greeblies. I really love that version. I don't think the shroud piece is the same as the barbican, I'm pretty sure Don Bies made it from scratch.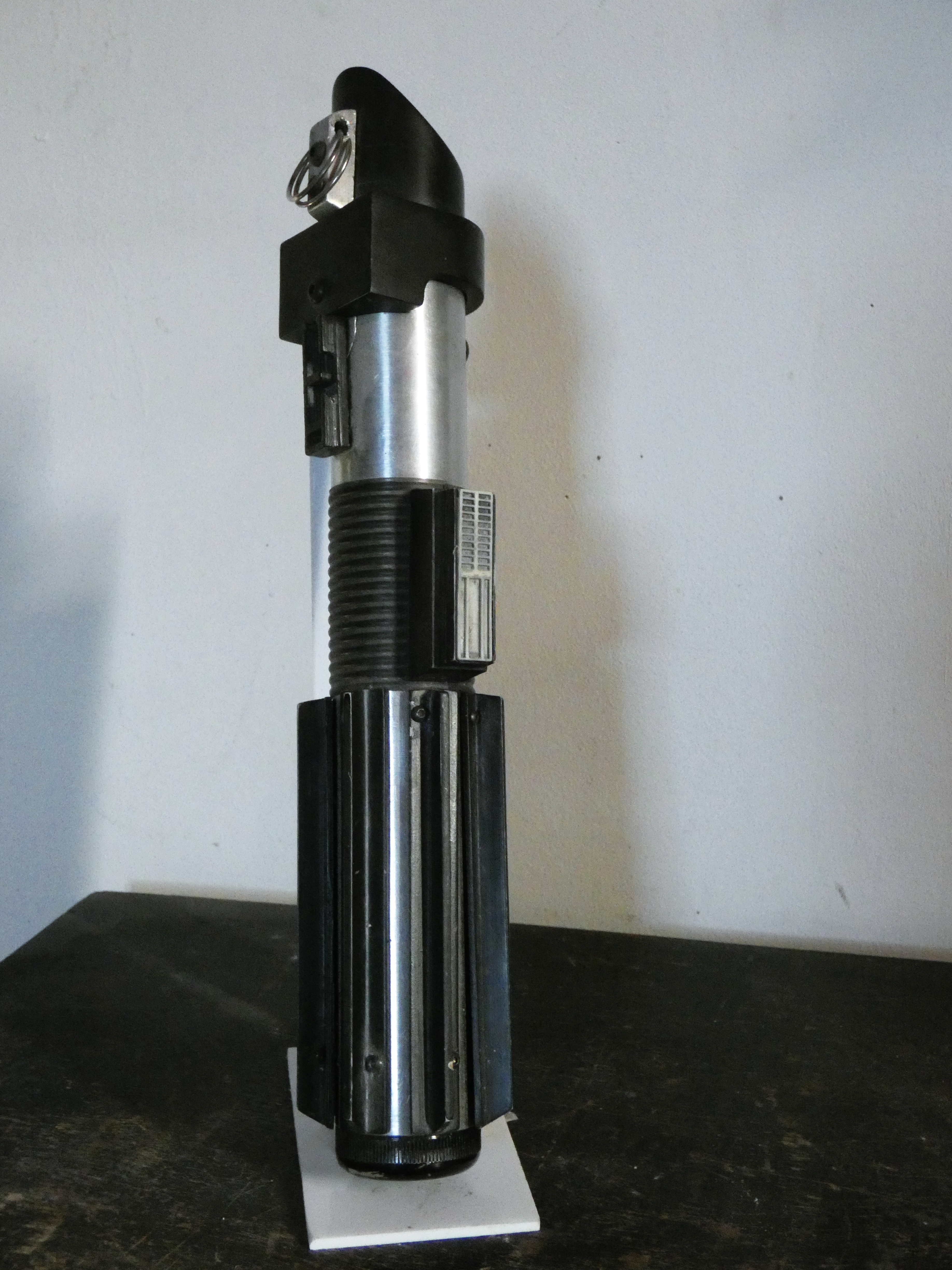 Gary Kurts version, made on a Heiland Strobonar with crudely made greeblies. Pretty small, but I really love that iteration. I think It's been done post ROTJ due to the grips section appearance.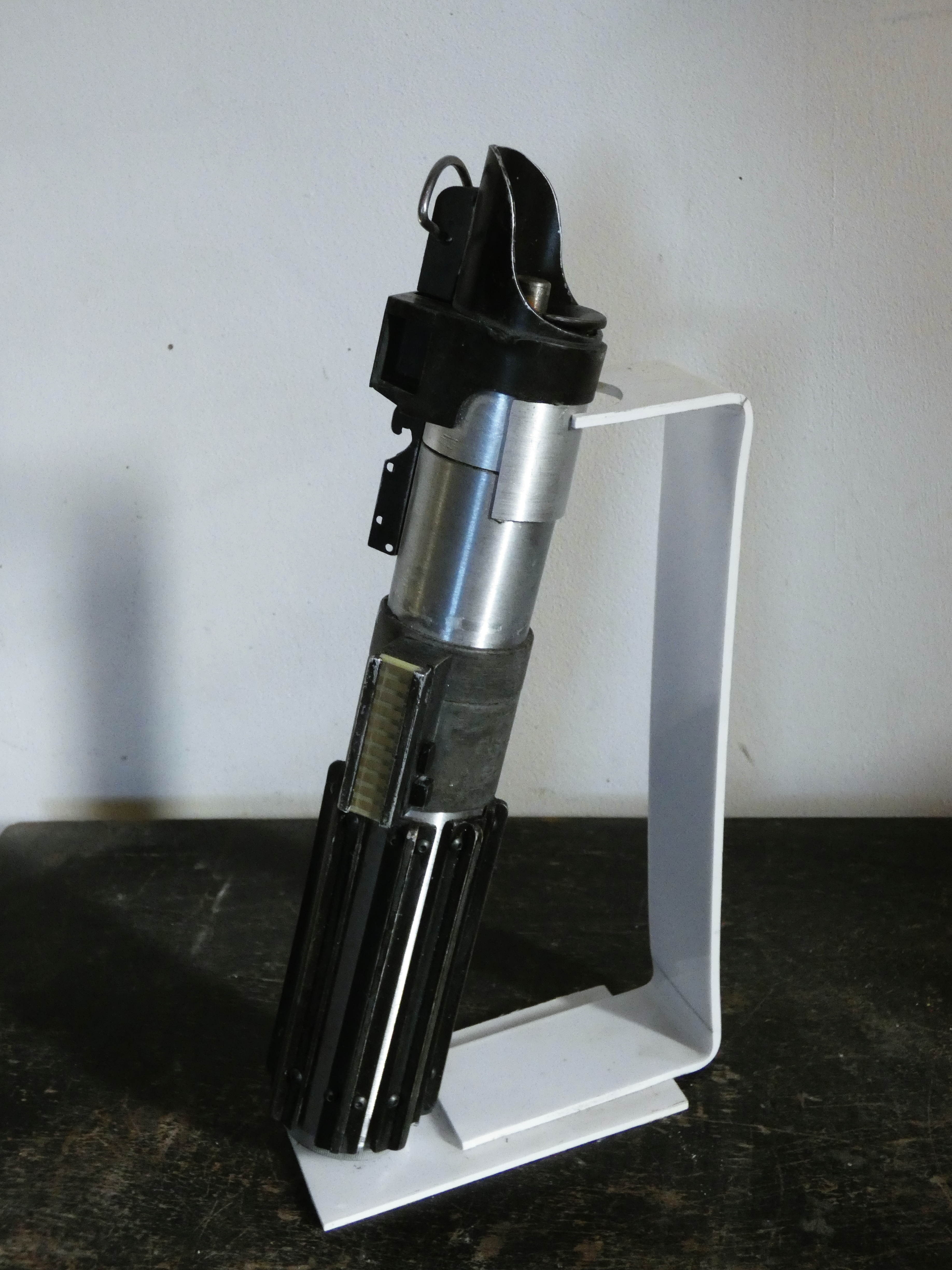 I now have a Graflex Top and some MOM parts, I might share the building steps here
.