Hi All. NYCC has ended and I had an amazing time with new costumes and updates on others. I turned 61 on Sunday so no better way to ring it in! Check them out... hope you like!
Zaqpp Brannigan from Futurama: This year I decided to go with a wig for a more comic look. I wear a "name tag" I created for him (real world) and real medals. Boots are restyles and dyed hero boots. Next year I think it's time for custom made ones.
King Aquaman from Kingdom Come series. This year I updated with custom designed gauntlets that were 3D printed by 4th Wall Productions and then I added lighting effects. This year was also with a new 3d printed trident. I decided to use the "A" from the comic series "The Atlantis Chronicles" on the medallion (4th Wall Productions) and the gauntlets since that was the beginnings of Aquaman and Atlantis. The original design of the character by Alex Ross is just slightly different in that he designed the costume to wear metal armor gloves which I did last year but really hated wearing.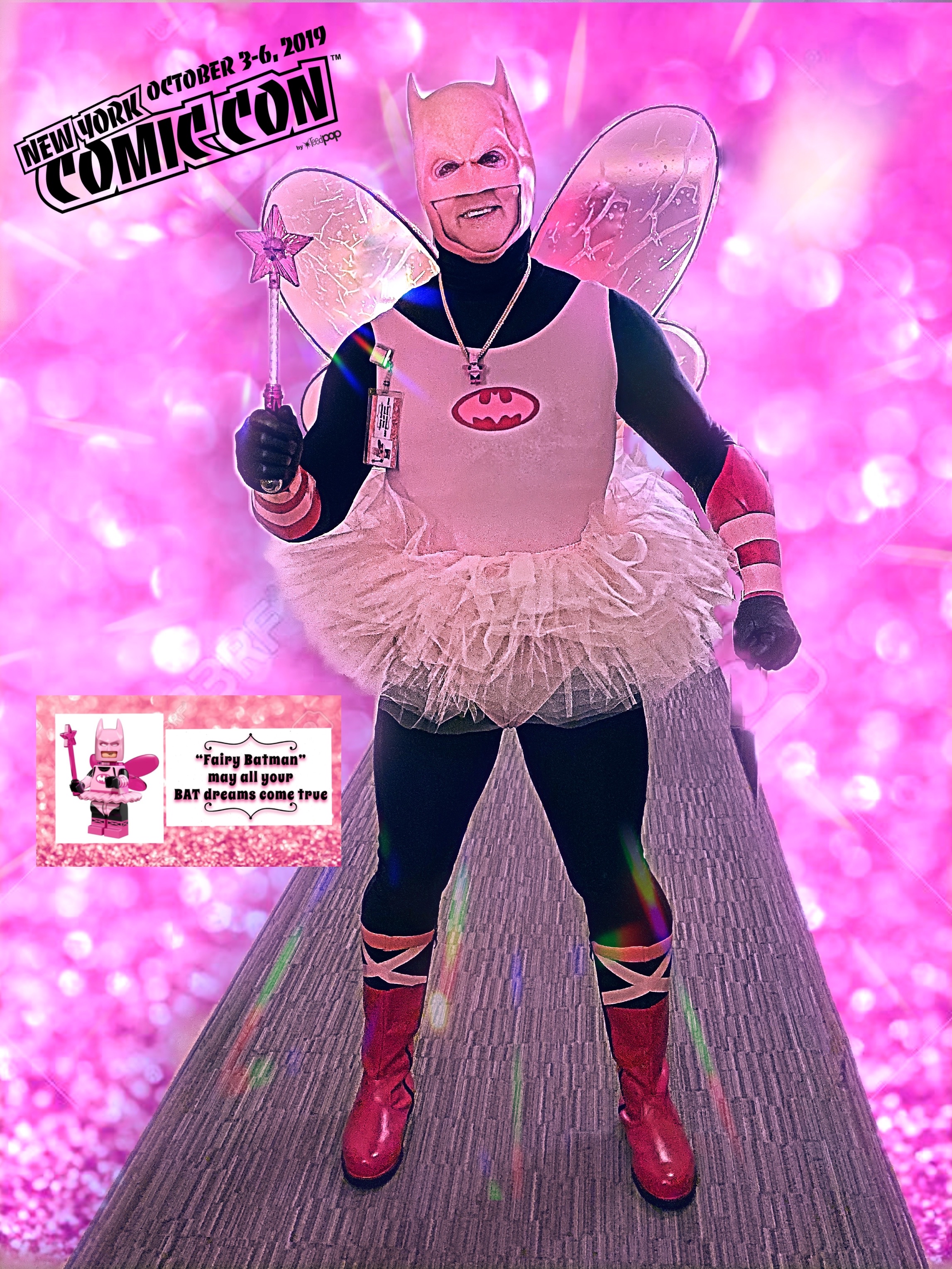 Batman Fairy from the Lego Movie. Loved doing this. So many people "got" the reference. I wore the minifig around my neck just in case people didn't know. I painted black Boots pink and did the striping with pink gaffers tape. The gauntlets were older pink latex ones I had made by Rogue Design FX and added the stripes using gaffers tape in light pink. The cowl is amazing and soft and easy to wear thanks to a great making by 4th Wall Productions. The symbol I made by printing and cutting vinyl and using 2 sided carpet tape to attach to the body suit. The wings were beautifully made by Kimberly at Once Upon a Fairy Dream on Etsy.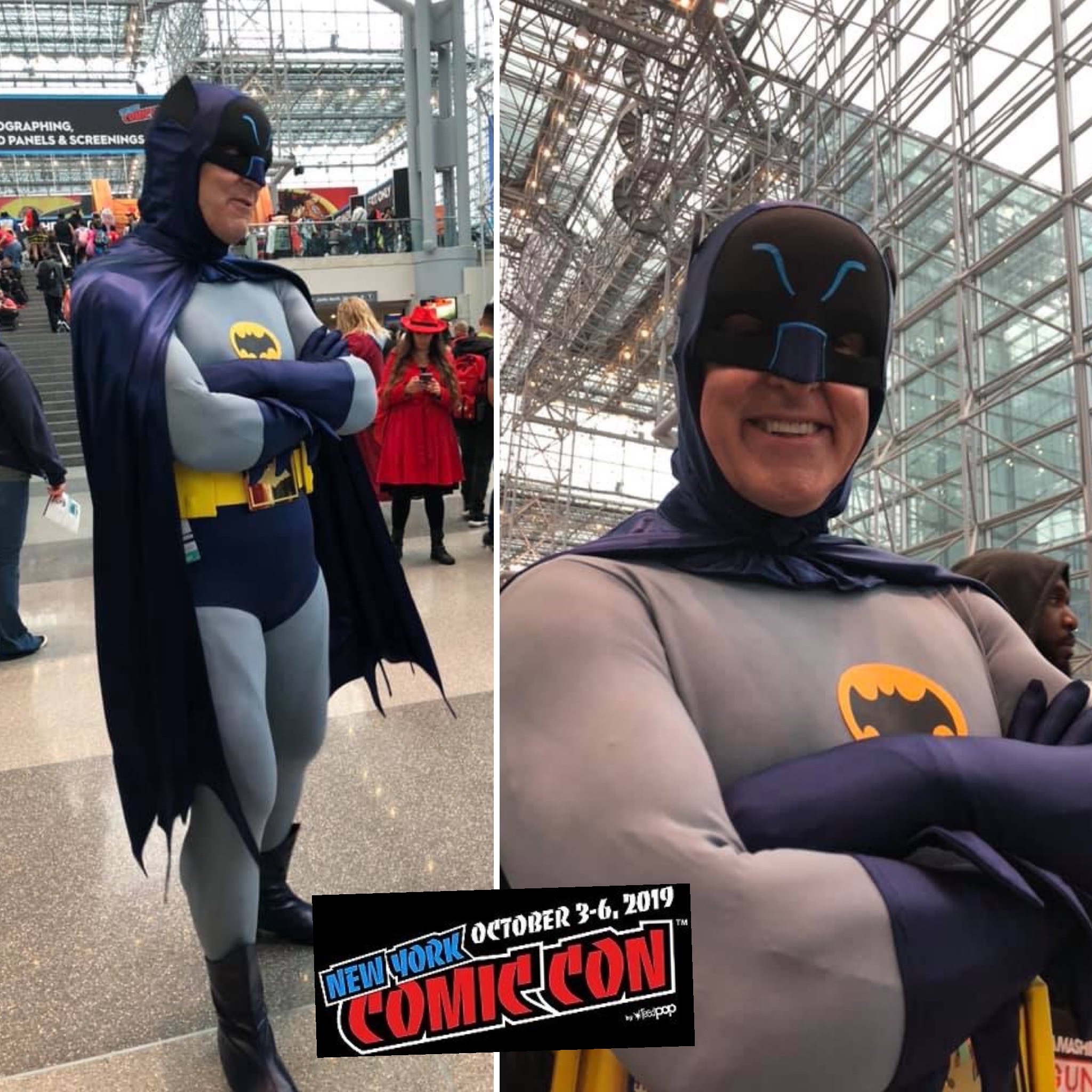 My 66 Batman. This year a new suit using a dye recipe that mimics the original color. Was super happy how it turned out and am happy with the suit now. The cowl and belt are the Mattel ones. Slightly not accurate but overall I like them. The emblem is from the master himself Chuck Williams. Boots cut and painted by me.
THX!