My new Rifle in progress,.. still needs some more detailing before I hit it w/ Epsilon but so far so good. once all the detailing, is done then I tap in the T-nuts to mount the rails. and add the holes for the barrel and tac light
Further Adventures of my Rifle in progress, just need to wait for the glue to cure on the T-Nuts. Then I'll run a heat gun across the surface of the gun to make some of the incised details pop, finally glue on the Stock and it'll be time to coat it in epsilon!
right now waiting for the contact cement to set, permanently attaching the stock, then I'll be to the Epsilon stage!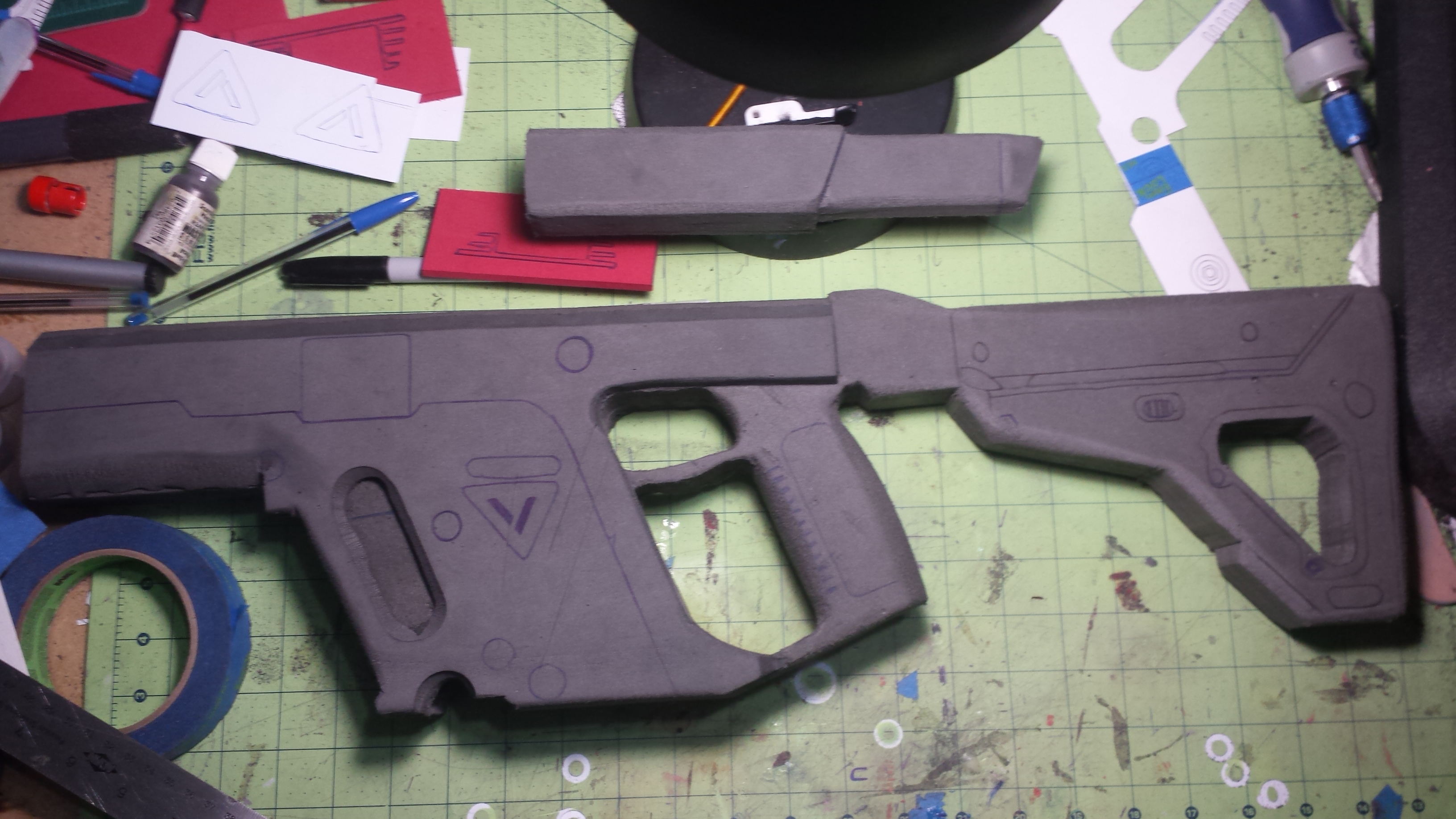 Last edited by a moderator: