Hi Guys,
I am kicking the idea to make a metal foldable Sonar Batarang and I have just finish making the resin prototype.. :lol
Basically, the Sonar Rang consists of 8 parts (including the two spring coil). You can see only 7 parts in this pic cause one of the part is the switch and it is stuck inside the Sonar Rang and I cannot pull it out to take the pic.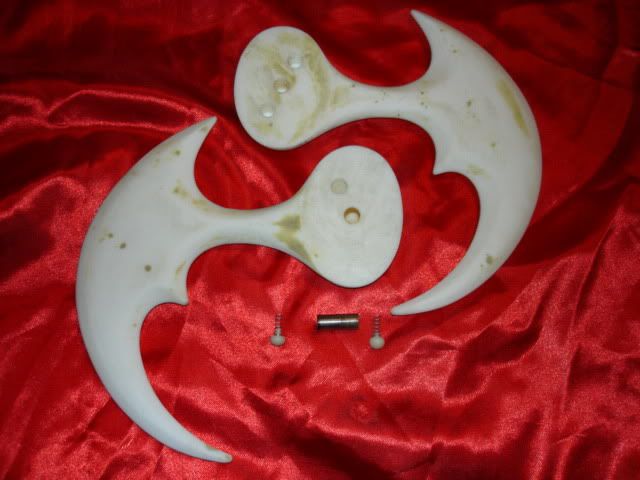 Here is how the mechanism works.
First insert the metal cylinder which is the hinge (axle) of the Sonar Rang.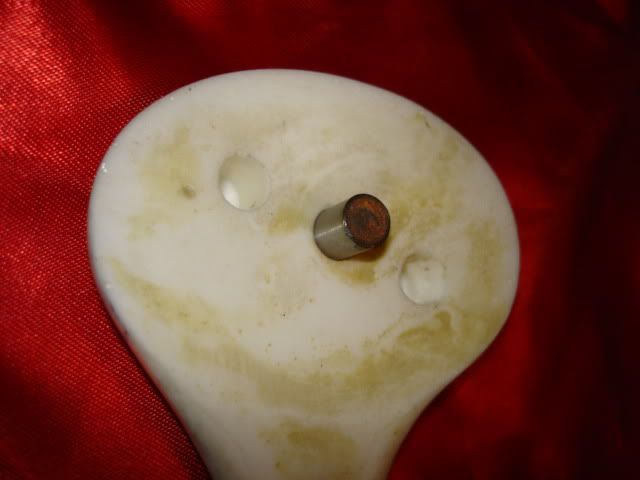 Then insert the two spring coil and the two half ball like parts. This two parts are the locking system to lock the Sonar Rang in its opening position and the folded position. These two parts also will have a ball bearing effect for smooth opening of the Sonar Rang.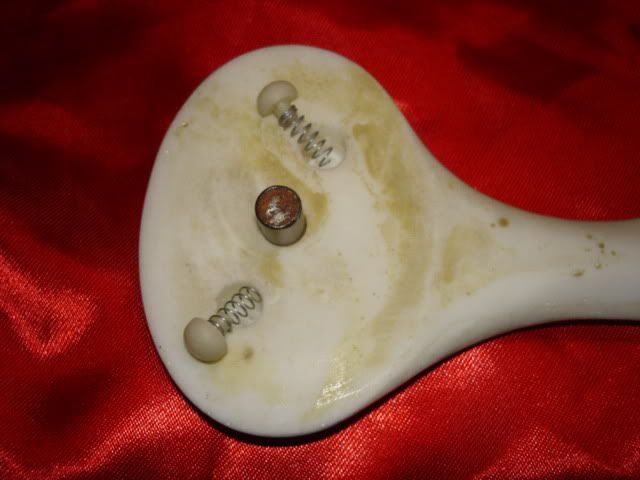 The switch is inserted here on the Sonar Rang.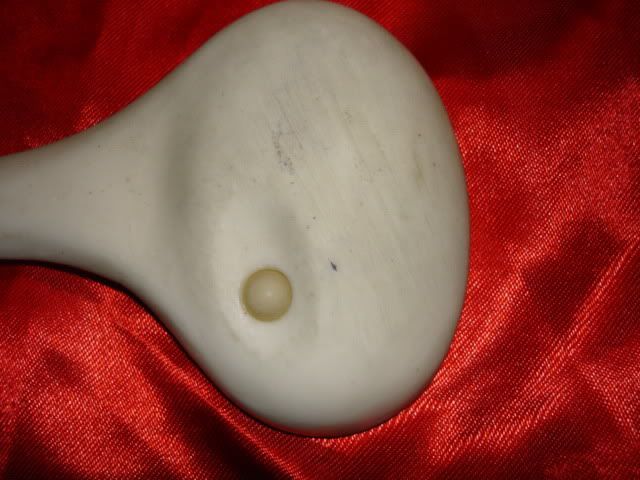 Assemblemed is like this.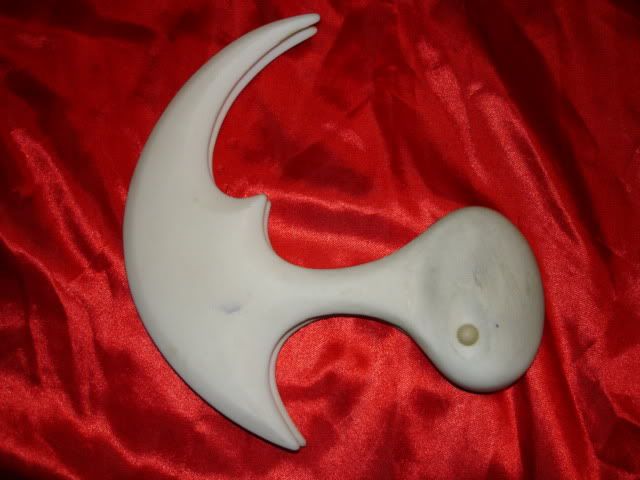 To open the Sonar Rang, first you have to press the switch to unlock it.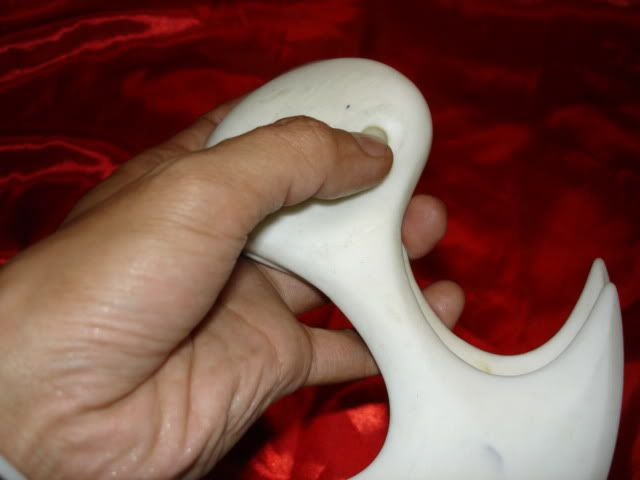 Then you can open the Sonar Rang, the switch will keep in the pressing down position when you open it.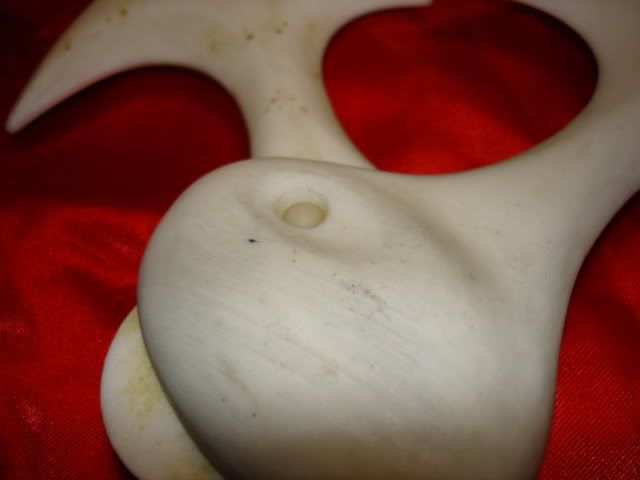 Once the Sonar Rang is opened, the switch will automatically pops up and lock the Sonar Rang in its opening position.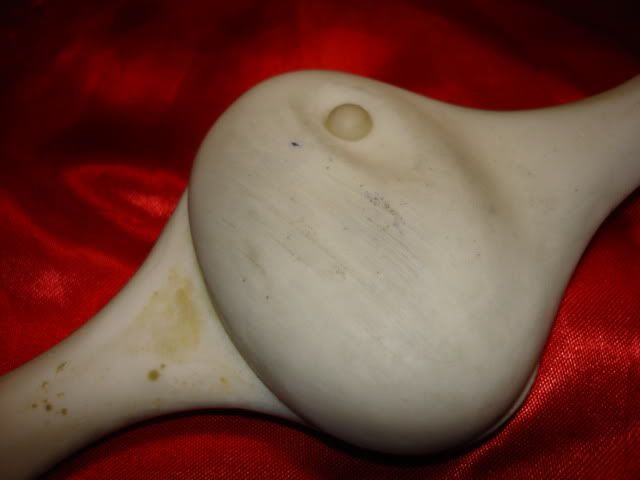 Sonar Rang in opening position.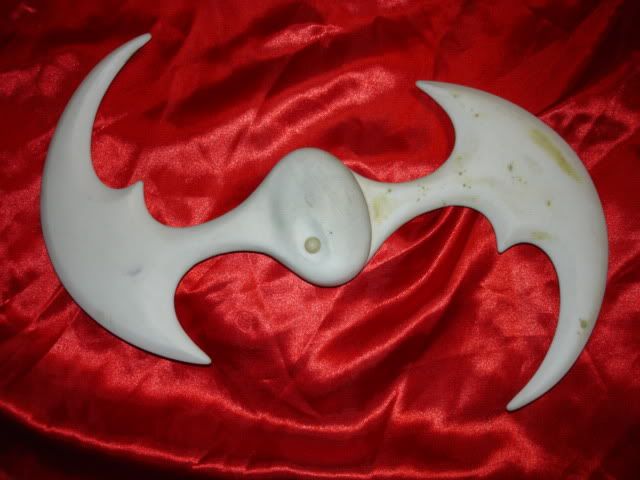 Vice versa, you can press the switch down and fold the Sonar Rang, once it is folded, the switch will pops up and lock it. :lol
Does it looks cool guys? B)
Still needs some sanding and refining work to get it all done.
In my planning, I want to make this Sonar Rang in light weight metal so it will not feel to heavy to hold or hang it on the Bat Belt but unfortunately the metal factory told me that the cost for light weight metal is very high
, so I decided to make it in durable diecast metal.
This Sonar Rang will be chromed in two kind of color, Chrome Silver and Metallic Black.
I will post pics of the finished Metal Sonar Rang once I have the test shot.. :lol
Henry