I've been working on this costume for a couple of months and posting my progress in this thread:
http://www.therpf.com/f24/firefly-mal-reynolds-questions-42755/
I decided to start my own thread and will be posting over here from now on.
So, after working on it for about 6 hours today, I've finished my holster. (minor color tweaks aside, it could be redder)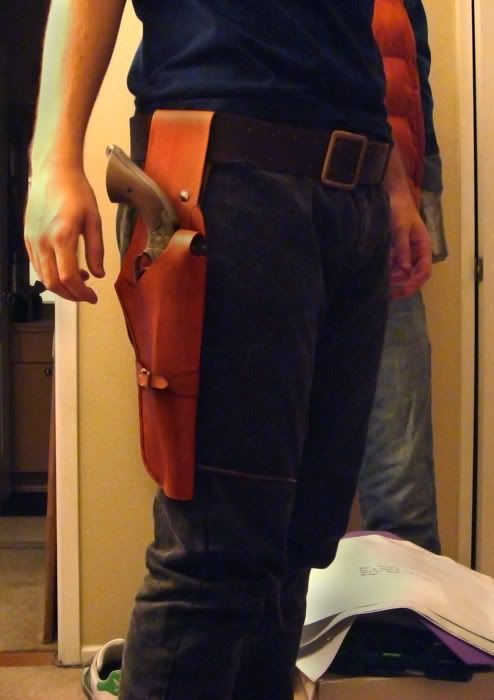 It's not lined like the screen used version due to the complexity of doing so, but neither is the QMx, so I'm pretty happy with it. I did give it a good coat of gum tragacanth and slicked the inside pretty well before stitching it up.
The pants will be done tomorrow, I just have to hem them. The ribs in the boots are done and I'll be cutting into the leather just as soon as I've ironed out some weirdness in the pattern. I got my liner leather and it's unfortunately a bit smaller than I expected, so I won't be able to completely line my boots, I'll only be able to make it just about down to the shoe and have to cut the liner off about 2 inches early. The boot should still stand up on it's own and will basically be completely lined once glued to the shoe, but I won't be able to get the nice clean edge where the spat attaches.