I have always been a big fan of Majora's Mask. The unsettling tone and the interconnected stories made it easily my favorite Zelda game. I'm an avid cosplayer, specifically with propmaking but I have never actually done a Zelda costume before even though its such an important series to me. I had a good amount of practice sculpting, mold making, and painting so I decided to challenge myself by making my most ambitious prop to date.

From conception to casting:
The first step in making the mask was to scale it to life size. For a person to wear it and see through it their eyes needed to line up with the inner eye triangle. Blowing it up made it roughly 19 inches by 17 inches counting the horns. Once it was the right size I traced a blueprint of it using inkscape, a free vector drawing program. I traced only half so that I could just mirror the other side.
I printed it out in adobe and taped it together. A few selfies later and I felt like the size was perfect.
Materials that look like food is going to be a recurring theme in this project, my favorite of which is monster clay, a wax based clay that does not inhibit silicon, shrink, or dry out. I cut out a heart out of a few layers of pink foam so I could have a symmetrical base to sculpt on.
The horns were modeled in maya so that I could 3d print them at my local library. This served three purposes 1. I could cast them all at once and save on silicon. 2. I could have a better reference to the final arrangement of spikes while working and 3. 3d printing is really cool and I wanted an excuse to learn to model.
The horn prints were successful and a few layers of the interestingly named XTC 3D smoothed them down making them far easier to sand down.
The acrylic orbs I was using as a base for the eyes bulged out way too much so instead I just sculpted the circles myself! The eyes were cut off and moved no fewer than three times making for a very neurotic evening of aligning the sculpture over and over.
The major surface of the clay was smoothed with sandpaper believe it or not. after using a low grit the clay could be cooled and sanded with a much higher grit until finally going over it with mineral spirits and a scotchbright pad. Afterwards extra clay was rolled into a cylinder and carefully aligned around the eyes.
I made a mold box using a foam poster board and once the clay was thoroughly coated in ease release 200 the mask was ready to be molded.
To make sure there were minimal to no bubbles and detail layer was added by carefully applying the silicon with a popsicle stick. I avoided using a brush as heavy strokes can potentially make their way onto the surface detail of the cast.
To further save on silicon and increase the layer thickness I mixed subsequent layers with Thi-Vex to increase the viscosity and ure-fil 15 to add more volume to the silicon. This saves you about 20-30% on silicon but you have to be careful that you don't add too much or it will keep from sticking to the previous layer. In addition lless silicon density can cause the overall mold to rip more easily. The trough on the right is used so I could cut out some mold keys. Side note, we've gone from chocolate to frosting.
Once the silicon was cured plasti-paste 2 was layer over the mold keys in a 2 part mother mold. The clay mohawk in the middle helps build up a nice seam that can hold the halves together with screws.
After bolting the halves together the clay was pulled out revealing a near error free negative. Fun fact, If you think this came easy for me don't worry it's it didn't. This is my 7th mold made using these methods and many of the previous 6 were complete and utter failures.
The mold was cast in Smooth Cast 65D, my favorite resin and the standard for slushcasted molds. There were minor imperfections due to the nature of using clay but nothing a bit of spot putty and filler primer couldn't fix.
Next up, Priming and painting...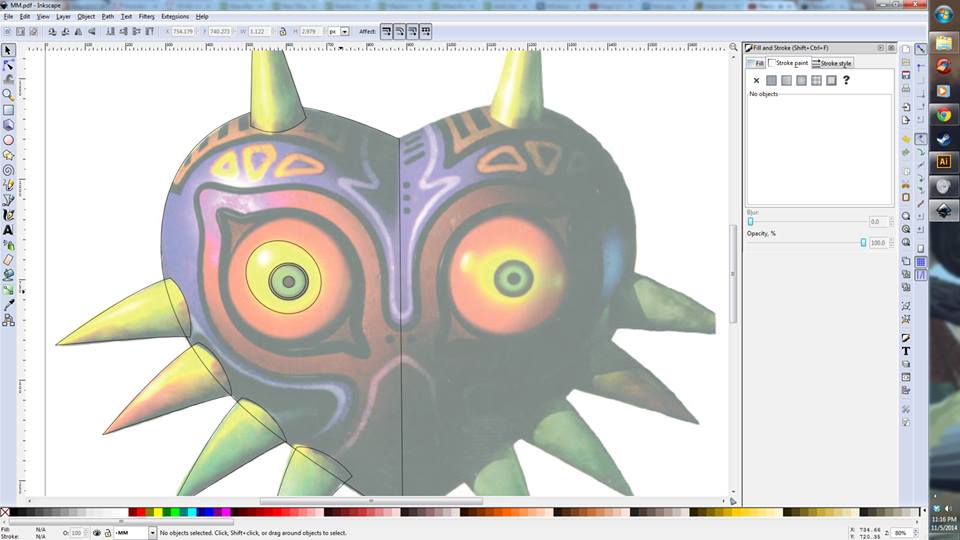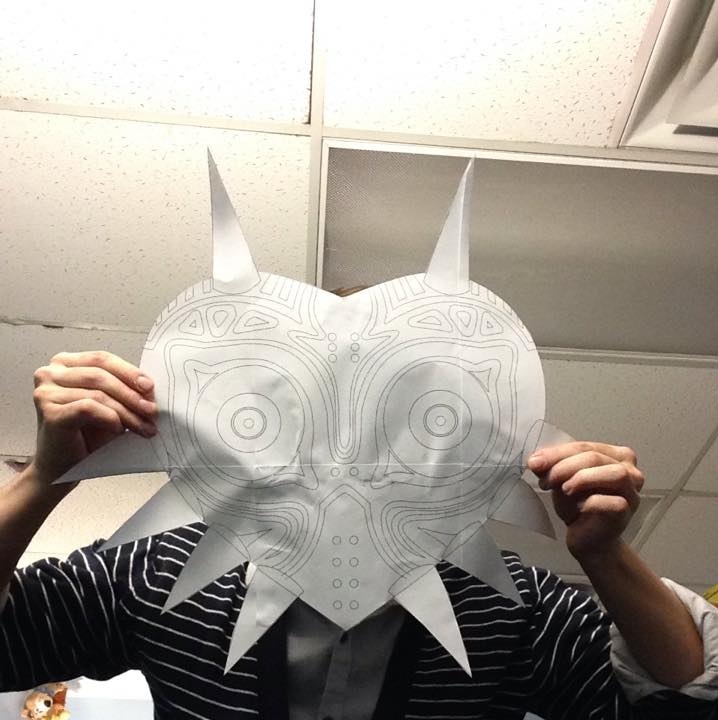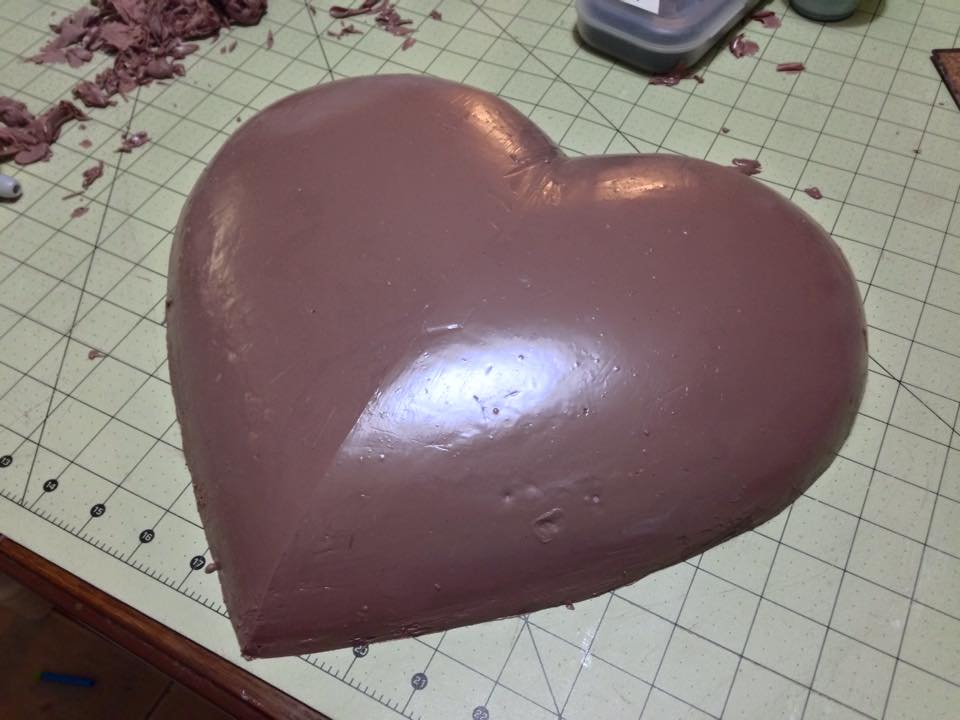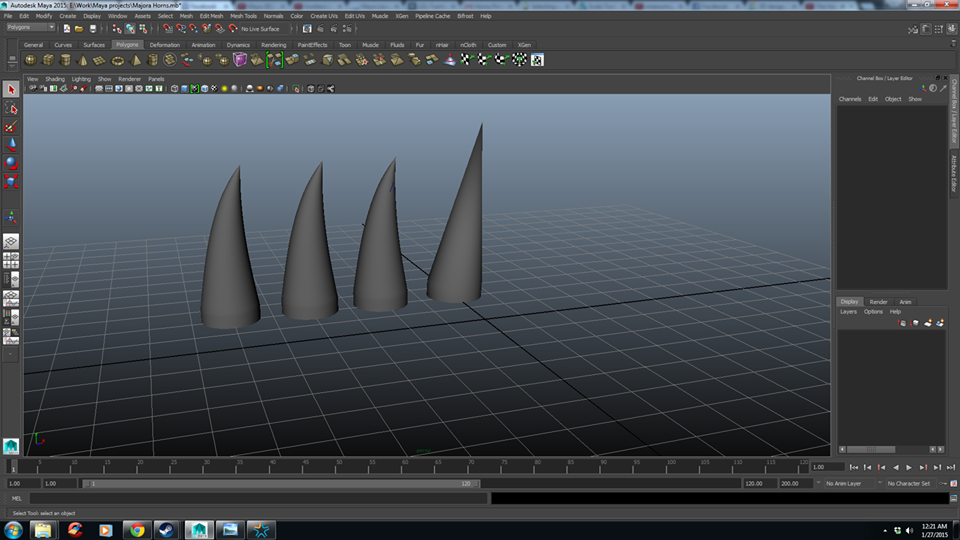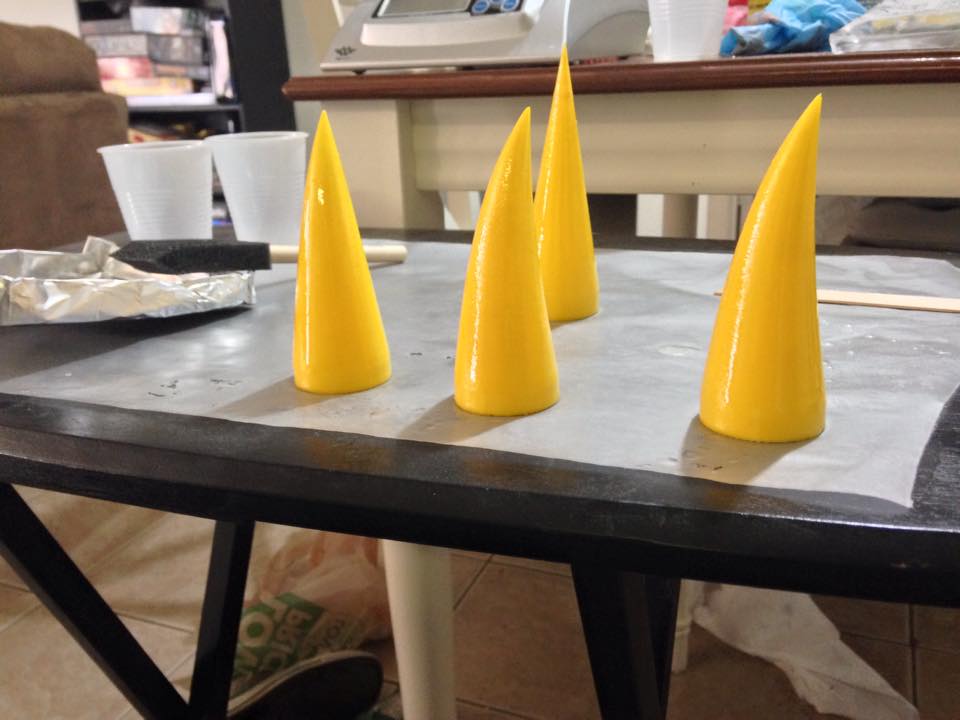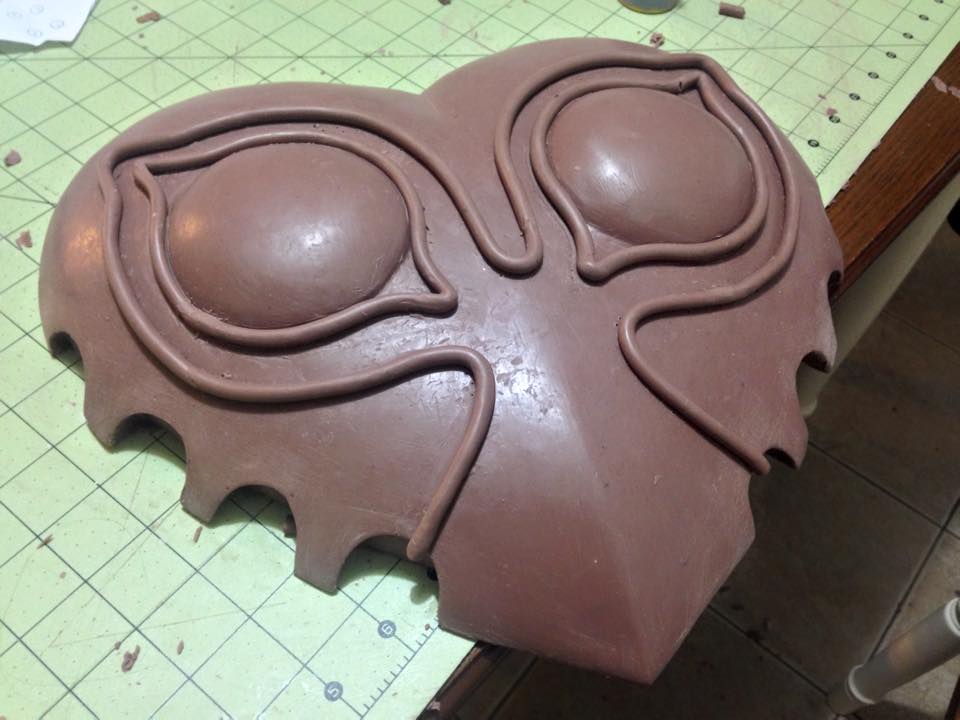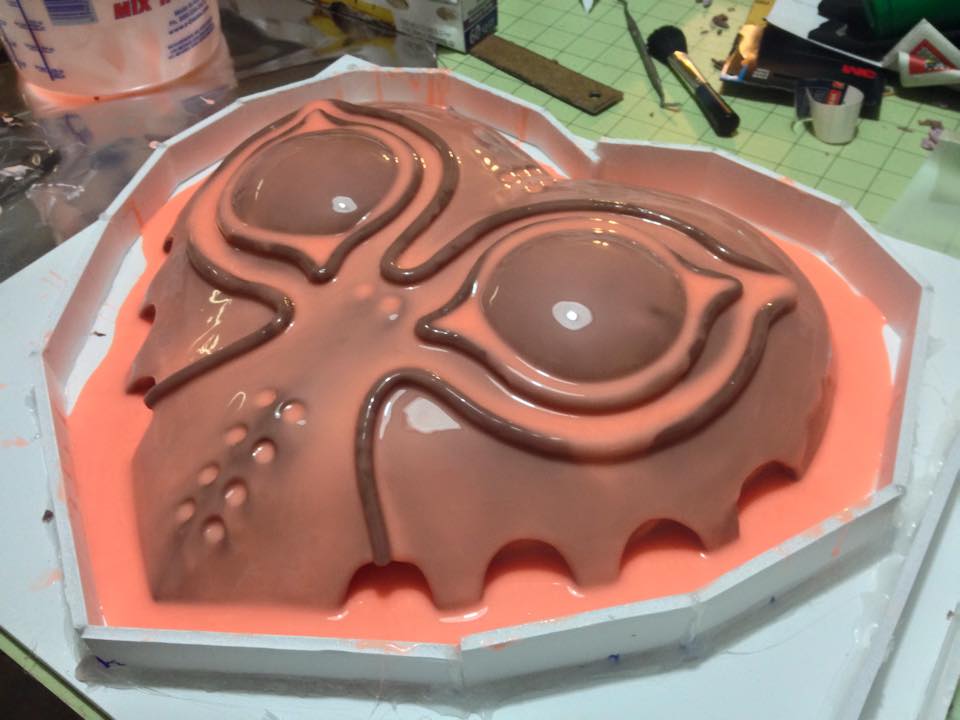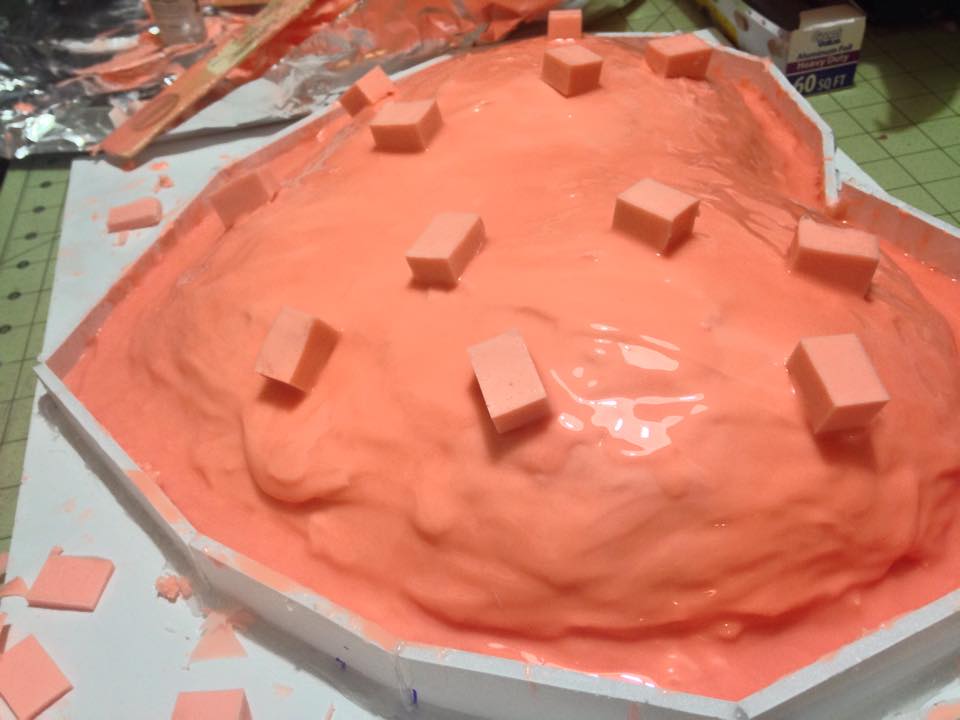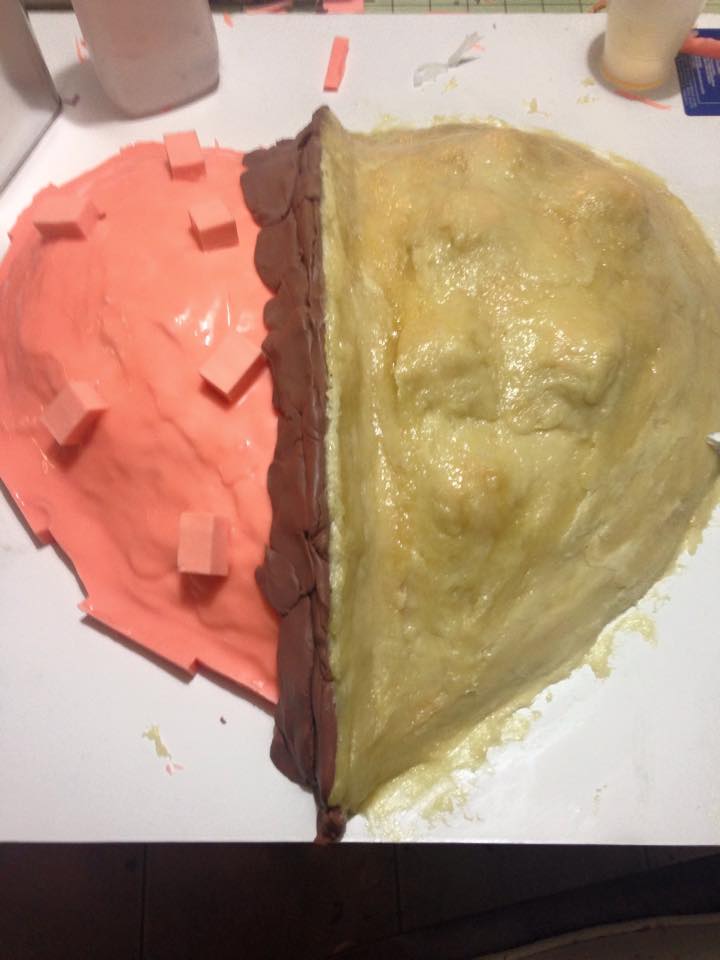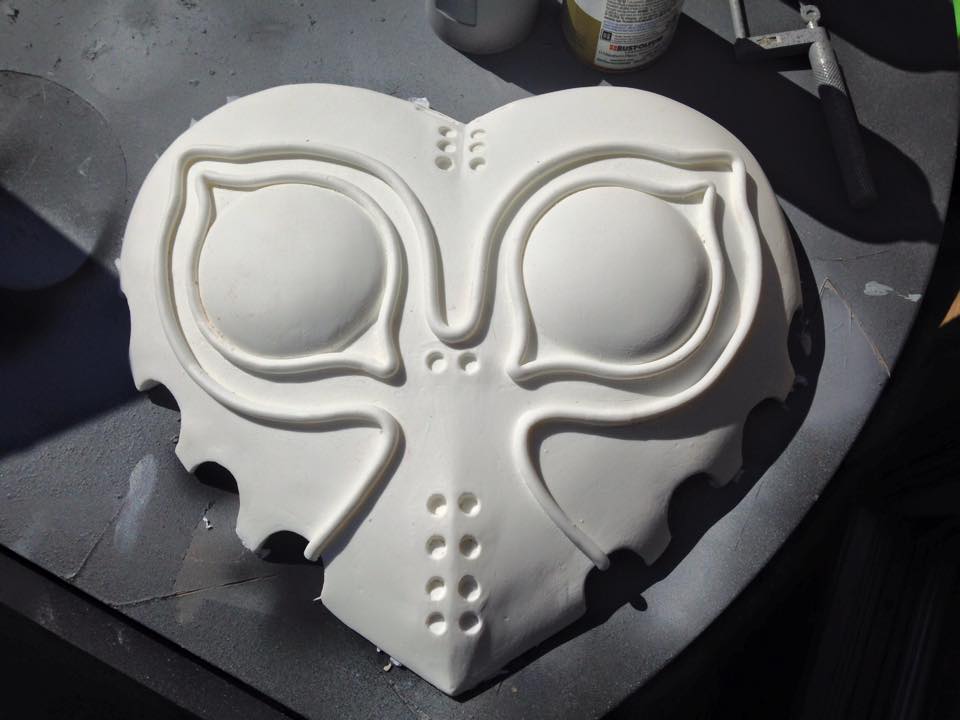 Last edited by a moderator: