Sr Member
RPF PREMIUM MEMBER
Well, it's only been 11 years, but I finally finished (almost) my Iron Man Mk 1 armor set. My base set was a wonderful set of ingenious castings from Nightmare Armor Studios that I bought on eBay back in 2010.
I rebuilt the entire left boot, added tons of detailing inside and out; armor was mostly cintra (or foam pvc) heat bent with a strip heater, or baked in the oven for more complex shapes. Added an arc reactor and a spinning magneto. It's just a few hours from finished: just needs some transparent blue airbrushing, some dark airbrushing for tuning the overall effect, and a fiberglass headcap inside the helmet molded to my head.
The calves and thighs are connected and are surprisingly quite comfortable to wear. a pair of ski boots is bolted to a plywood sole with a hinge under the ball of the foot. An aluminum bar heads up each side of the boot to pivot at my ankle. A second set of bars hinges the knee. I can walk in these legs all day.
My god I miss cons.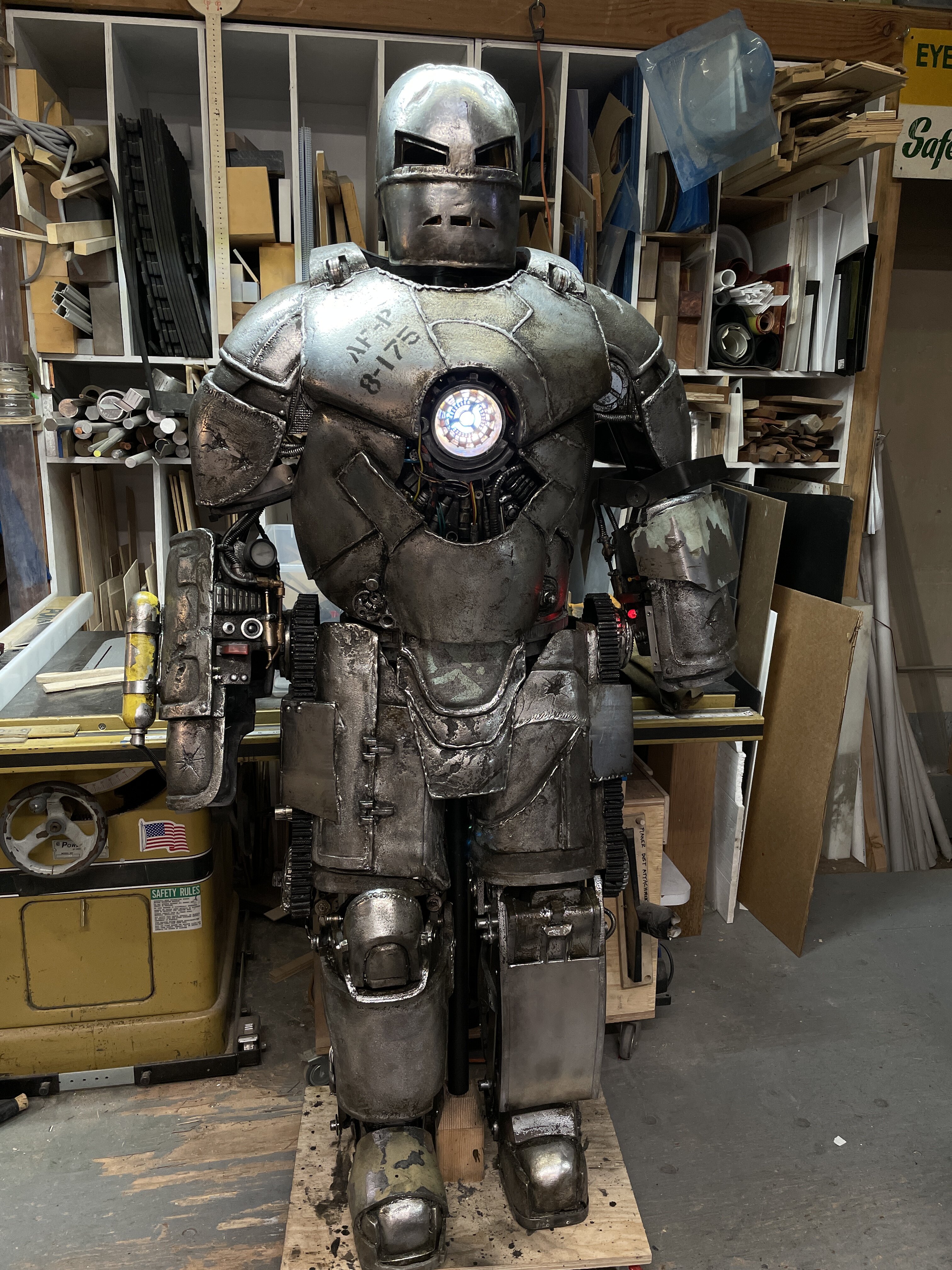 The magneto spins and whines very suitably.
The green butt plate is floormat foam. The little pieces that hold it to my "belt" (really a ring of aluminum and foam) are made from chunks of delrin (acetyl).
Here you can see the newly rebuilt manifold (missing in the pic below) on the back of the left calf.
I rebuilt that manifold on the back of the left leg, that box was kind of a placeholder for me. Nice thing about ski boots is that they're cheap used, and for a costume like this they have enough structure around the foot that they don't need tying.
The whole suit was base coated in gloss black, then painted in Moltow, with Alclad II clear sealer. Then weathered with acrylics (black, burnt umber, and yellow ochre) applied in a set of washes adjusted with spritzes of isopropyl alcohol. I still have sone red/orange rust to add here and there and likely some darker grease stains, but overall I'm quite happy with the final result.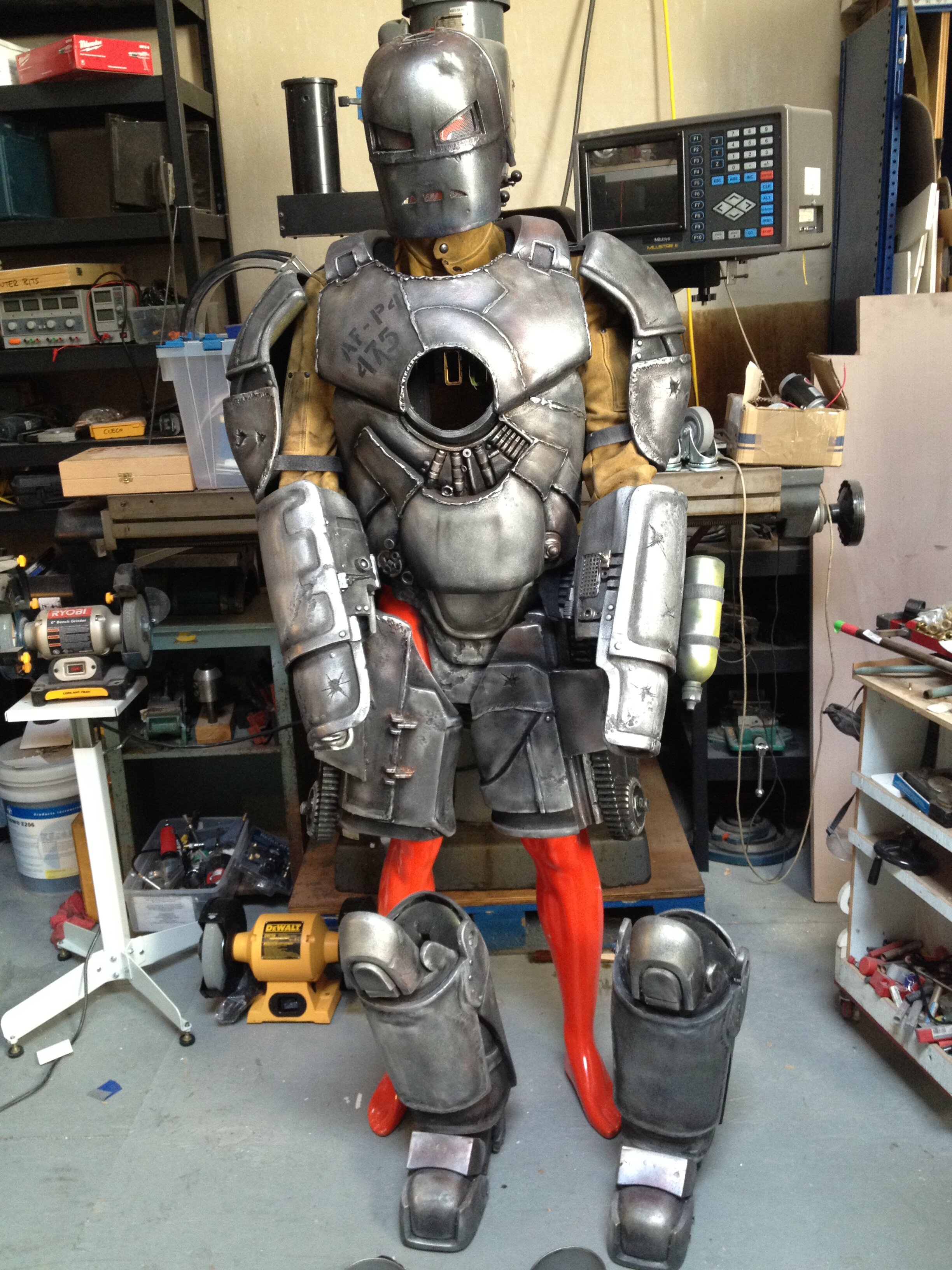 Last pic is the suit as it arrived all those years ago. The symmetrical parts were all the same, but ingeniously detailed on opposite sides to reflect the part it was imitating. Spin the calf one way and it's the right calf. Spin it the other way and it's the left calf. Same for the shoulders, forearms and calves and boots. Very efficient. The castings were tough, light, and I believe cast in Onyx, I love that stuff. If I remember I paid about $1k for the costume back then. I still consider it a deal.
We'll have a couple more videos in the making of this suit up on Tested before too long.
Cheers! Stay safe!