I've been busy this summer adding some new pieces to my badge / ID case / Sidearm collection and I finally had a moment to take pics and show 'em off.
Dragnet 1967 and 2003: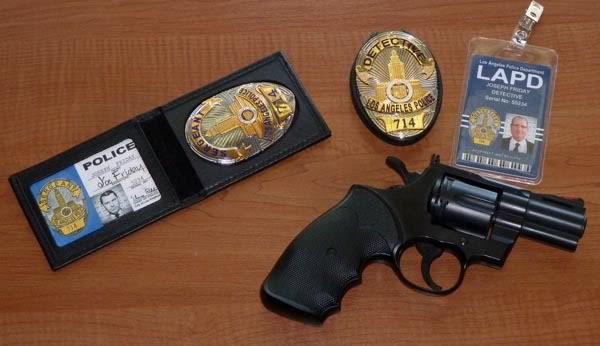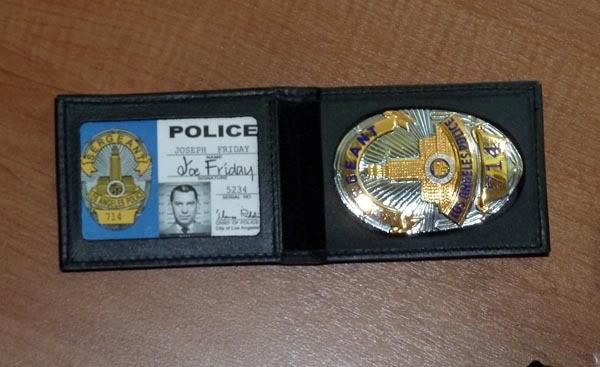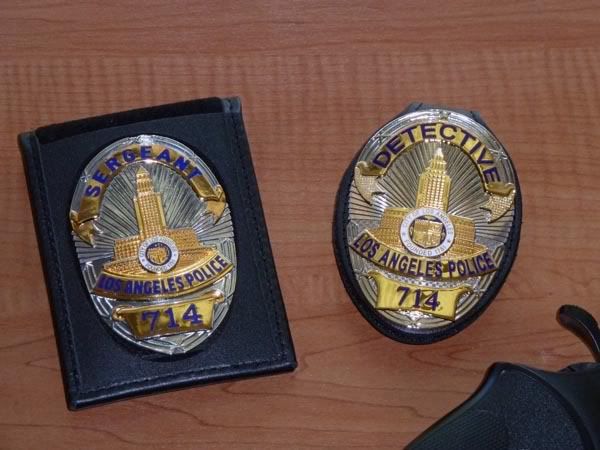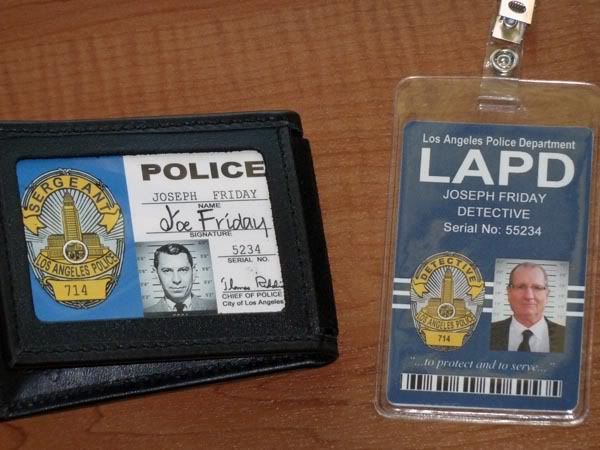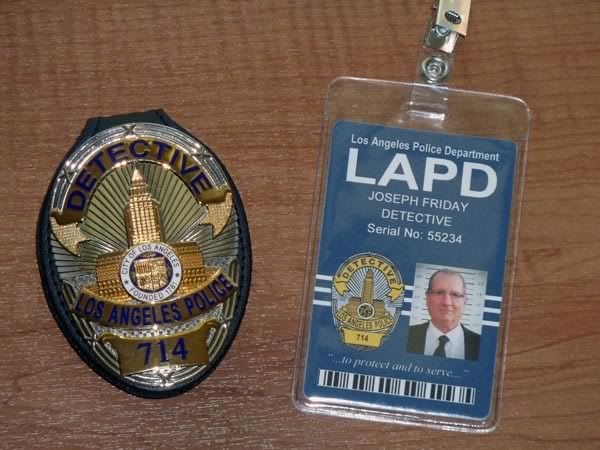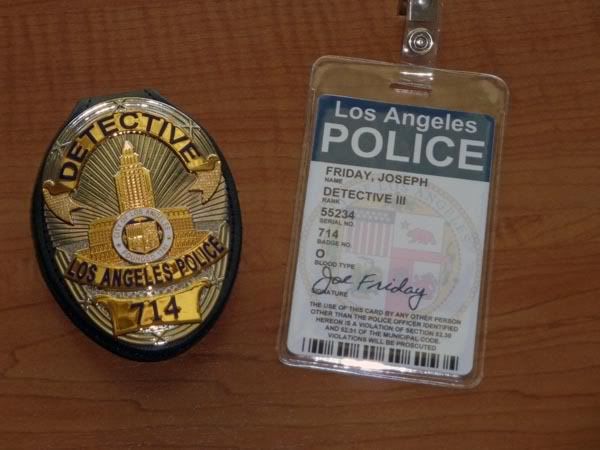 Jethro Gibbs from NCIS. Newest addition is a newer and more accurate set of credential cards.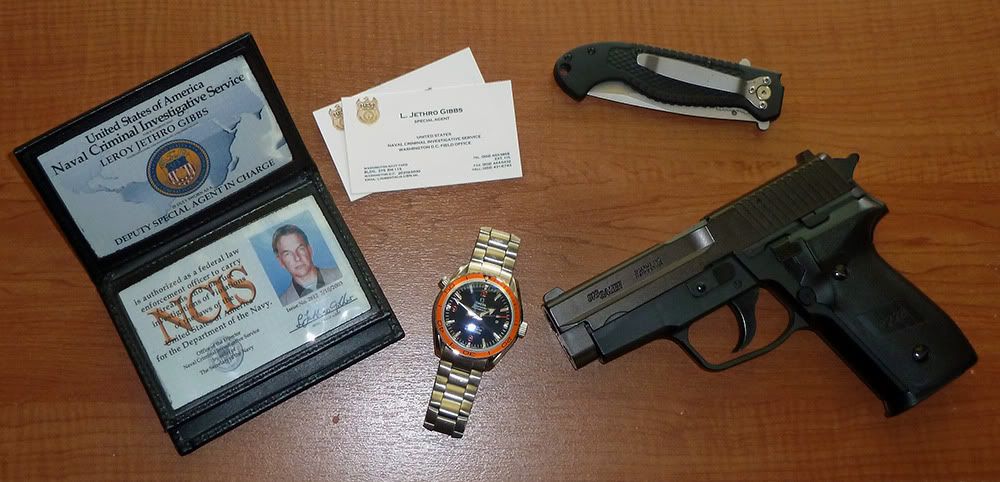 Second shot showing off the badge. This is a tricky ID case to display...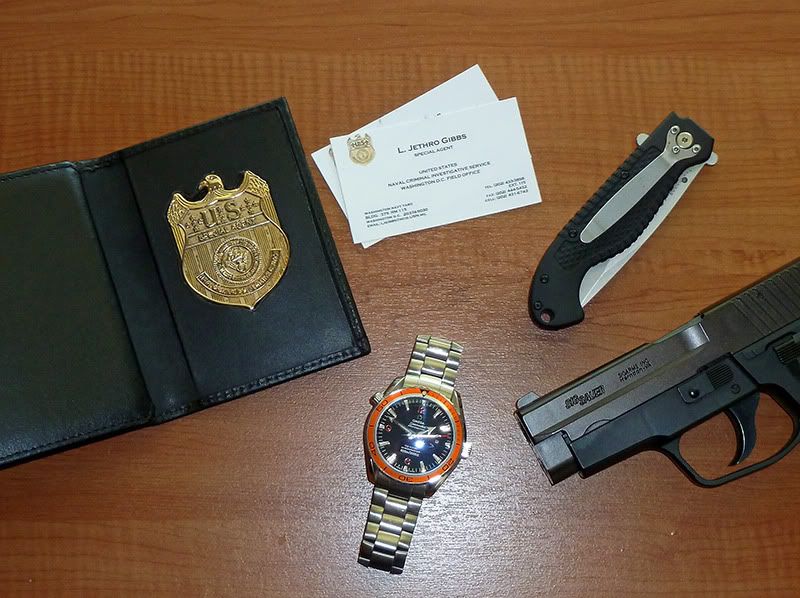 Next, Steve McGarrett's rig from Hawaii Five-0. Finally got around to picking up the tactical light for the SIG he started using halfway through the season.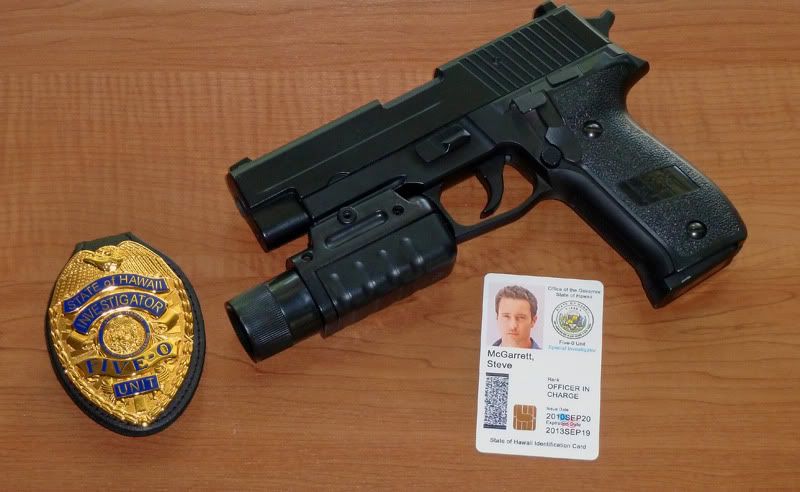 Figured I'd include the Raylan Givens set from Justified while I'm at it.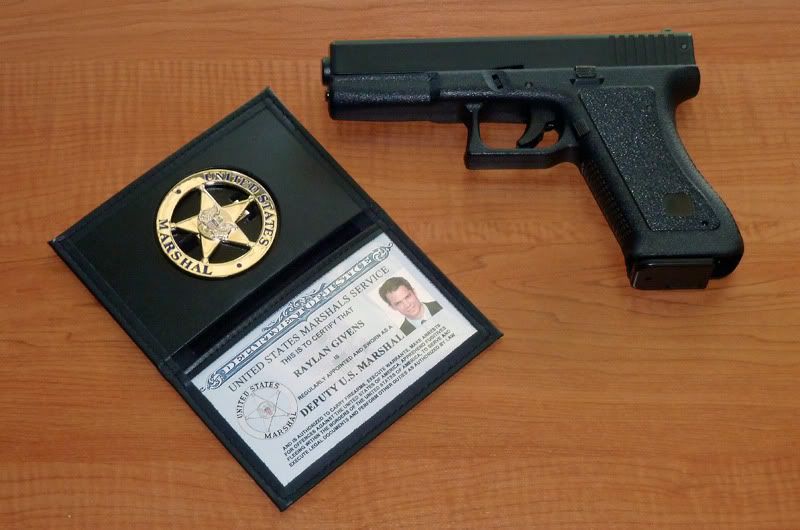 The newest one, and the one I'm really excited about is Gene Hunt's badge and warrant card. I'm mixing up Life on Mars and Ashes to Ashes using this badge with the picture ID, but I prefer this card and this badge.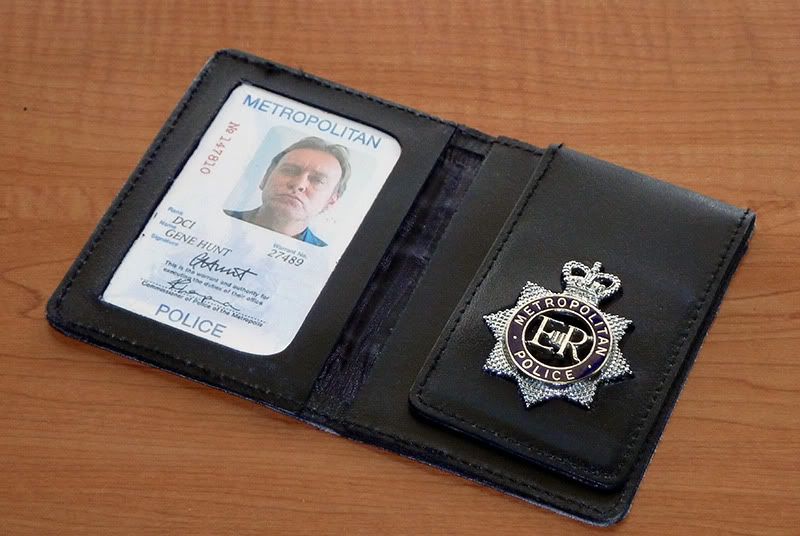 But for purists here's the Life on Mars-type card...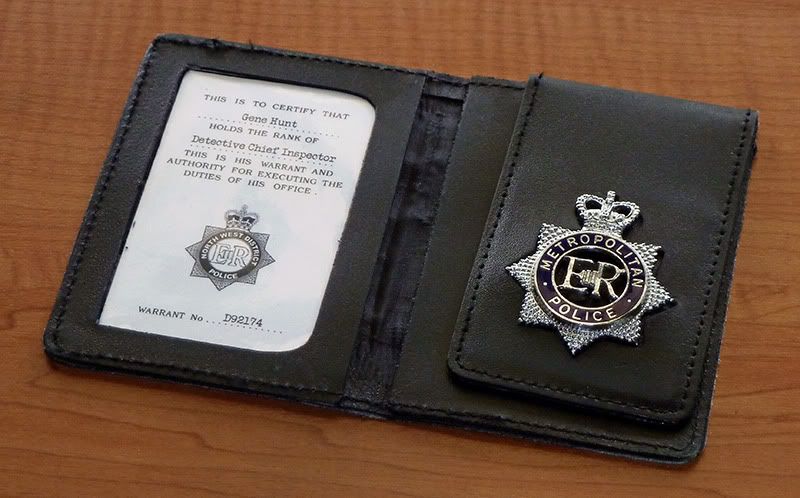 Many sincere thank you's to several other board members that contributed help or info with the ID cards!
Last edited: