Well, I figured I owed you guys something. I'm always asking questions and stuff!
I got a little fired up about 4 or 5 hours ago and said, "you know what? I'm gonna make this damn laser backpack for my costume.'
So, here are a few pics. Mind you, I started with boxes. Put more cardboard in it to brace off.... duct tape, scissors.... I mean that's about it. Using my NECA Classic figures pack as a reference.
The black stand for the laser is from a lint roller than I cut. I can swivel the cannon, but not by animatronics! ha... one day!
the form
tapping it up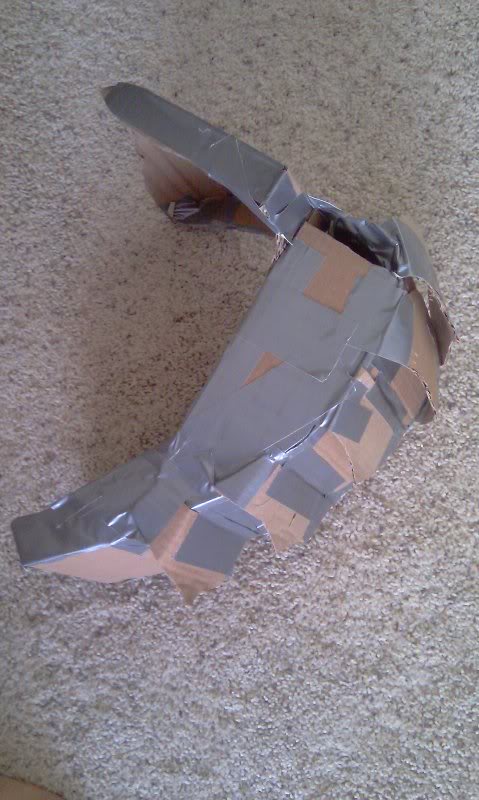 swivel lint roller!!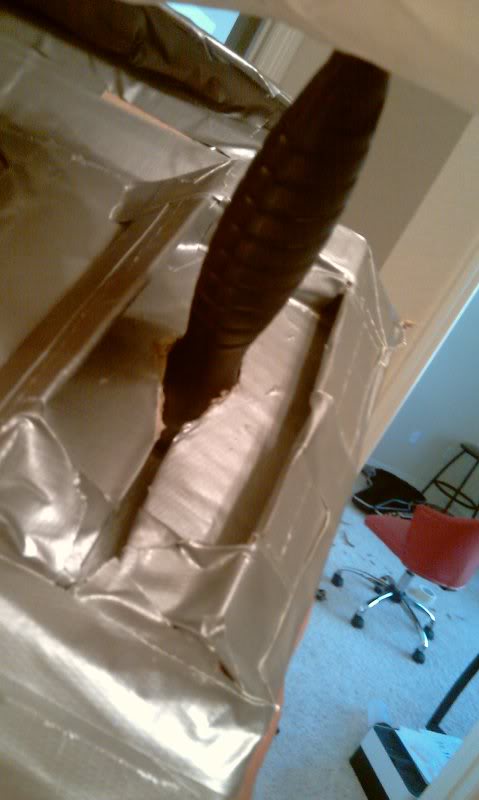 FAAAAST FORWARD 4-5 hours... DONE SKIS!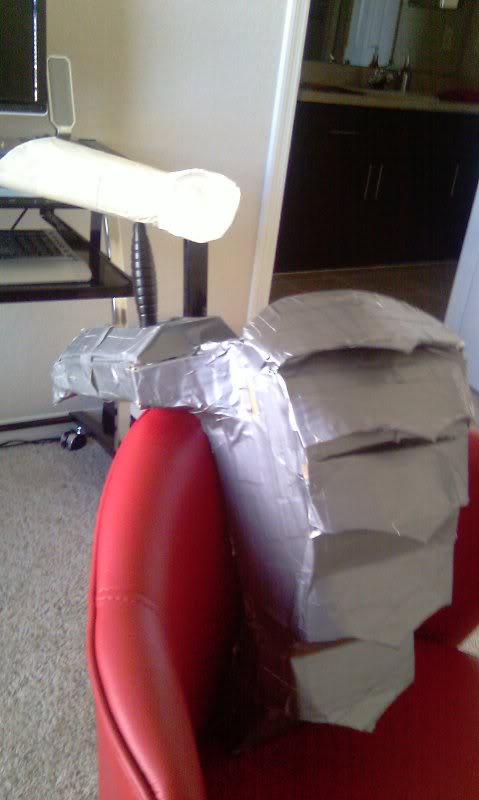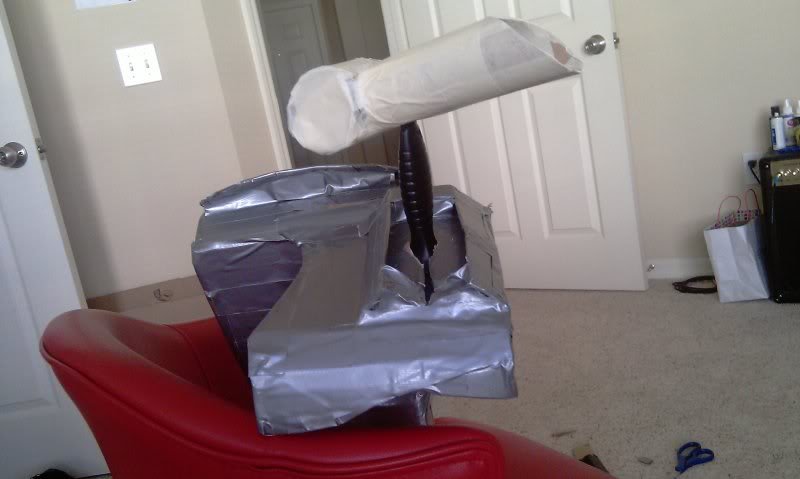 time to rock it... why not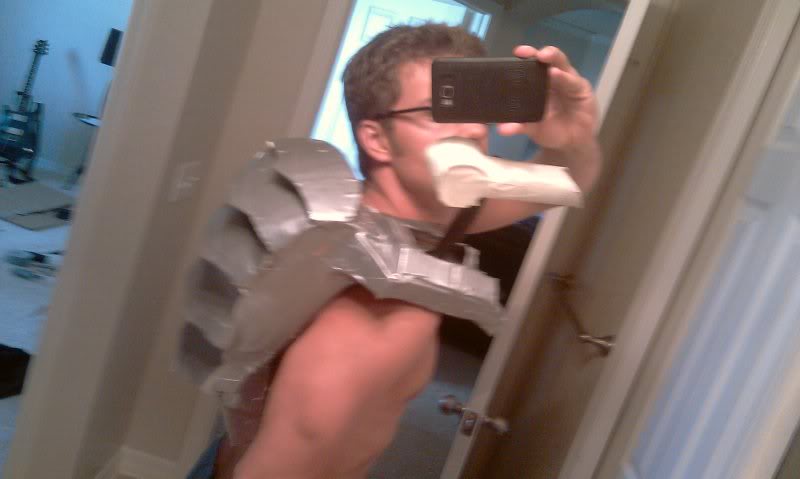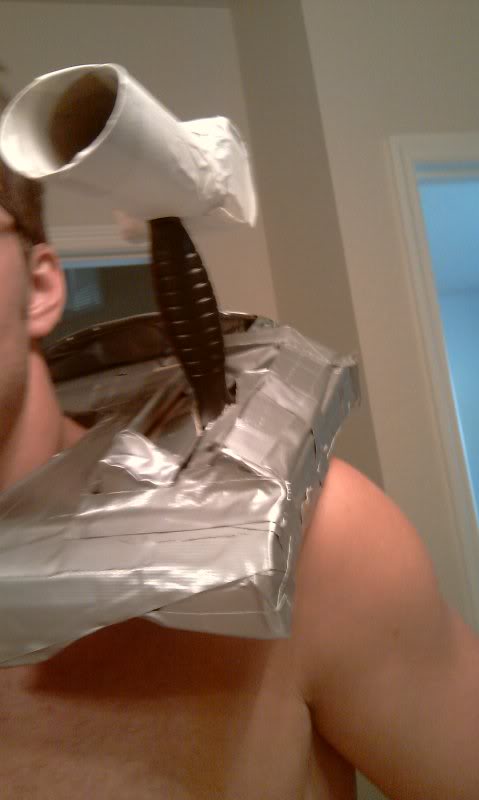 Anyways... I now need some expertise on getting this sucker painted up.
I have some Rust-oleum Stone (gray with black flakes) textured spray pain.t I remember when I was little using this for my card board creations.
I want to paint the surface, but I didn't know if duct tape would hold the paint color?
I'm gonna blast the whole thing. I'm trying to also get the obvious duct tape crinkles and lines covered up. I figure with enough primer and spray it shouldn't be a big deal.
Along with some misc wire stuff like to the 'back of the pack'... that's all I had planned. Maybe adding some grooves and notches for 'effect'.
So yea... any feedback is coooool.... glad y'all looked. You cats inspired me to bring back my old creativeness that I locked up for awhile!
Rock on.