It has been a while in the making due to awkward things like real life getting in the way, but here is my head. Am working on other bits now too, but I think this is the head pretty much
boxed off for now.
Before I show the pics, here is my Kate Winslet-esque thank you list:
Bio (+ extra laser block) - Alienator (Mysteria)
Eye mesh/Laser shroud - Don Jarr
Lasers - Lee (he got from Hez originally I think?)
LEDs - PredatrHuntr (LEDS are now en route to the P2 bio I got from Lee)
Undermask/dreads - Monsterroom
P1 dreadbeads - Hez
AVP dreadbeads - Usurper
Wolf collar - farscape1/Hellkat
Earth magnets - some nice lady on ebay
Right on to the pictures. Comments welcome
Is the first time I ever did anything like this and the undermask was my first time ever wielding an airbrush. Tips welcome!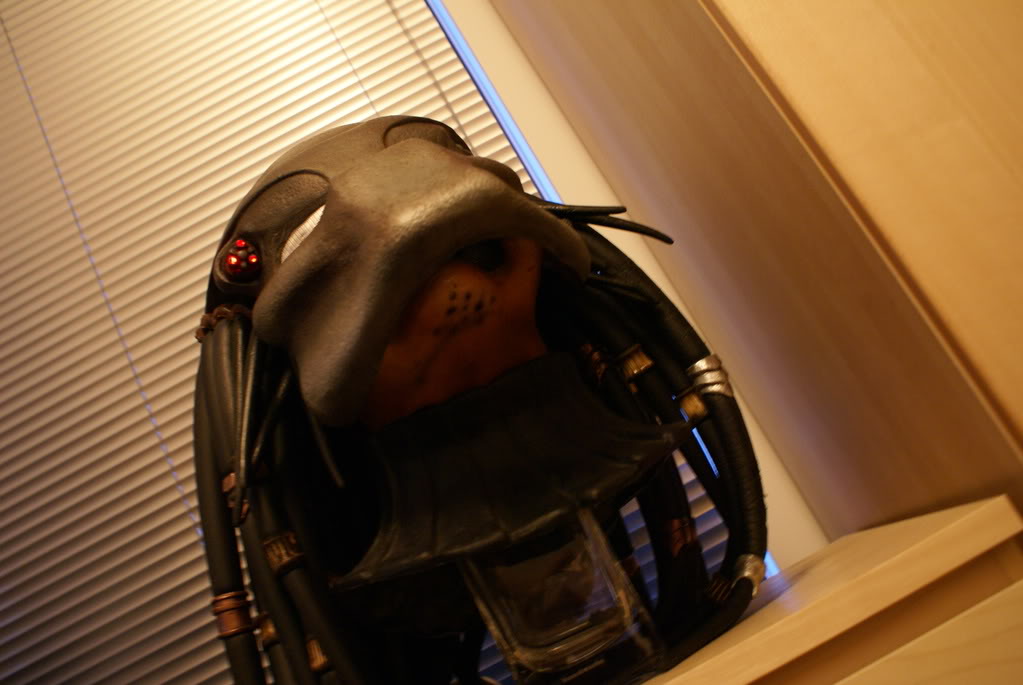 Thanks, hope ya like!