Master Member
RPF PREMIUM MEMBER
January 2021 Update: For those just starting this or re-reading, I learned a lot from my initial breakdown of this thing, and much of this first page is still accurate, but much has also been superseded. I'm leaving it up to chronicle my learning curve, though. Much as I hate that I don't know everything (I'm working on it), I'm learning all the time. I just try to make my mistakes... non-unrecoverable.
* * *
This is the Amazon exclusive Battlefront Shadow Trooper helmet -- which I am not using for a Shadow Trooper. All will become clear.
As I said over in the regular HBS Stormtrooper helmet thread, my out-of-the-box impression is a good one. I ditched the electronics, removed most of the interior pieces, the lenses, cut out the battery box, and ground away most of the interior clutter. Here's a look after my initial butchery: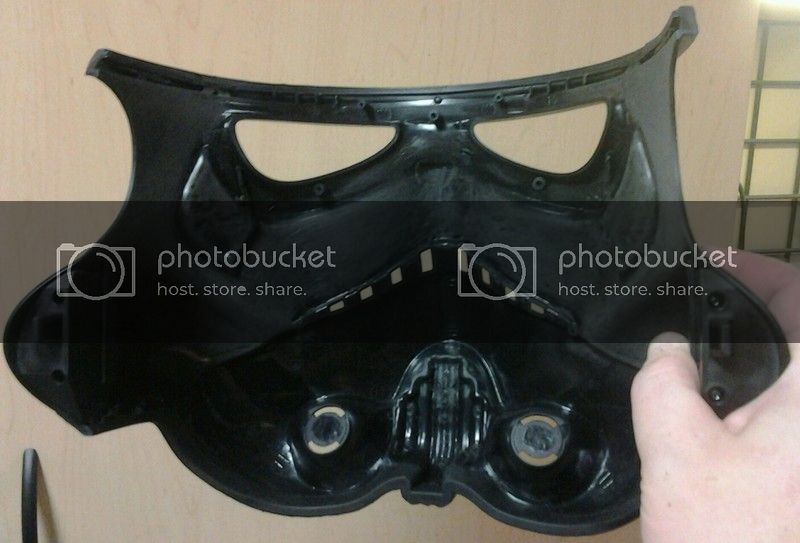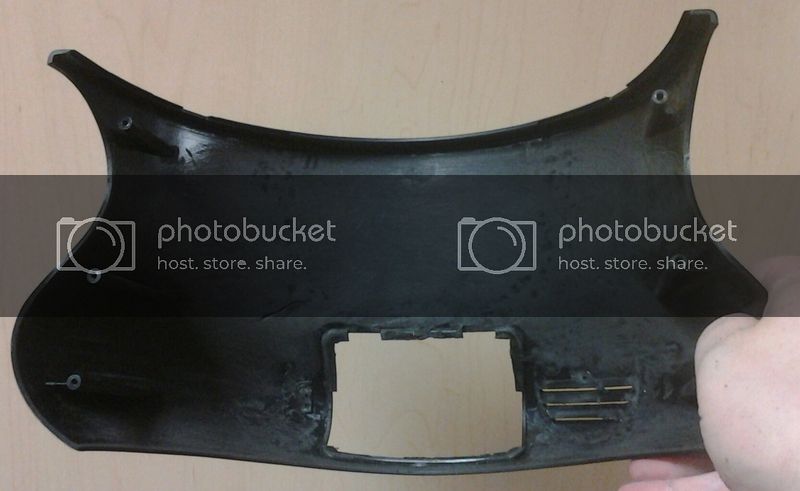 I epoxied the battery compartment door in place, the cap to the back (using the crown's brow-band for accurate placement), and the ears to that assembly (after cutting out the ear greeblies and grinding out the unneeded interior stuff). I used epoxy putty to fill the tube slits, the gap between cap and back, and the speaker grille. Following that, I sanded everything to call out defects like lines from the injection-molding dies, divots where there were screw posts on the inside, and such like. I cut out the aerator backing piece, and my accurate Hovi-Mix aerator replicas' bases fit perfectly:
So I added a bit of 1mm scrap sintra to the back to build up the thickness, plus a slightly larger plastic washer to provide a lip, and epoxied them in place: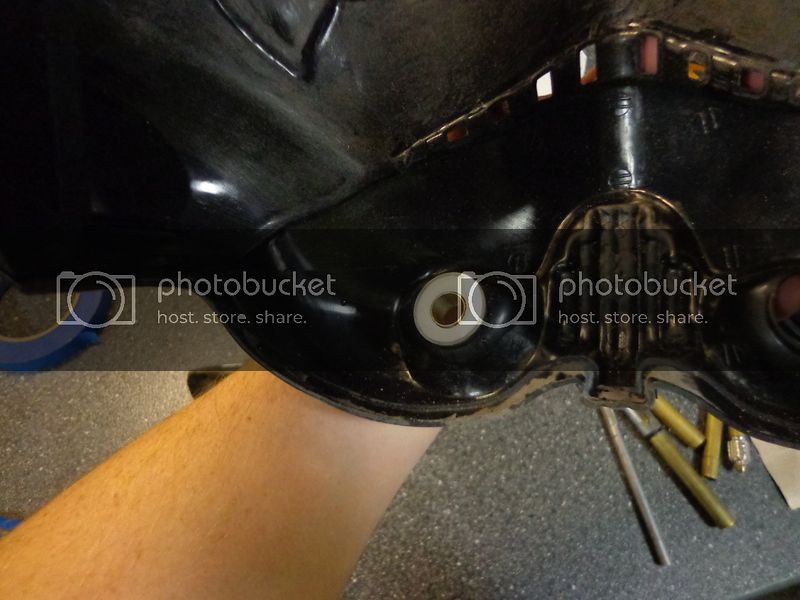 I've also got a pair of VaderPainter bubble lenses, trimmed and cleaned up. The test fit looks quite nice: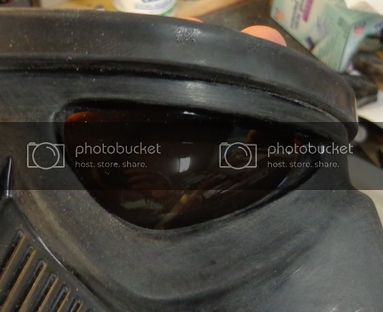 I'm going to back them with the semi-mirrored tint sheet that came as part of the Shadow Trooper helmet (in front of the regular flat green hard plastic lenses).
I finally got a workaround to Photobucket's recent uploading issues, so more will be coming tonight. I wanted to at least get the thread going for now, though, now that I could finally upload my earlier pics.
--Jonah
Last edited: