Really, really excited that I finally got to use my hobby of costume/prop building for work! In this case, I was asked to build a large replica of the Harley Quinn Mallet from the new Birds of Prey movie. This was to be over-sized for a photo our Creative Team was doing for an ad in DC comics. We started with reference photos and I build it out of HDfoam and a thick wooden dowel. After painting it and chopping off one side so it looked like it had smashed a poster case, it was turned over to the Art team who did a GREAT job of making it look epic for the DC comic books.
Here is a look at the DC comic book ad that ran this Jan, and my Mallet prop.
And then today (1/28/20), we got the ACTUAL screen-used prop from the movie into our office (Regal is giving it away, btw).
FYI... Actual prop size:
Head Diameter: 5"
Head Width: 6.5"
Handle Length: 24"
And... this is a look at the my prop next to the screen-used version. As you can see our over-sized version is pretty close to the original (just scaled up)!
I'm simply THRILLED at how this came out and how close to the original it looks!!!!
****
This started out as Foam... that I battle-damaged with my dremel and wood-burning tool.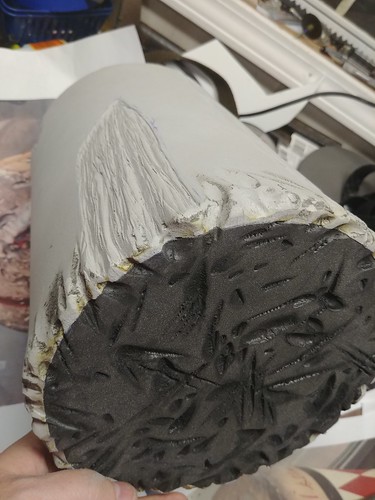 Because of the quick build required for this, I cheated and printed out the diamond pattern for my foam prop. Here is how the test fit of that printout looked before painting the mallet.
Then it was time to seal the foam with Plasti-dip.
...followed by 4 progressively darker coats of tan/brown/black paint to give it wood grain look.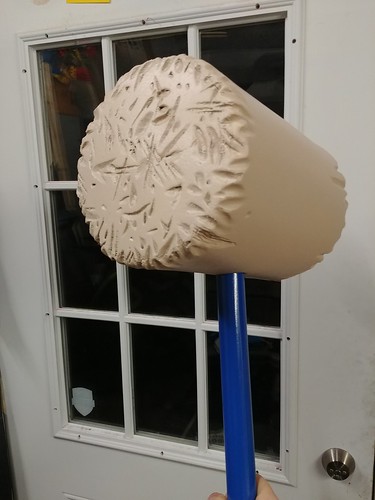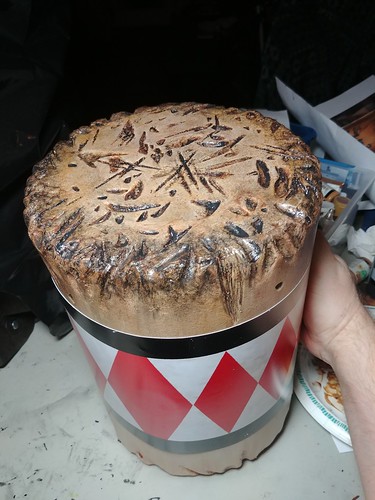 I followed this up with getting the writing done and adding the smiley face!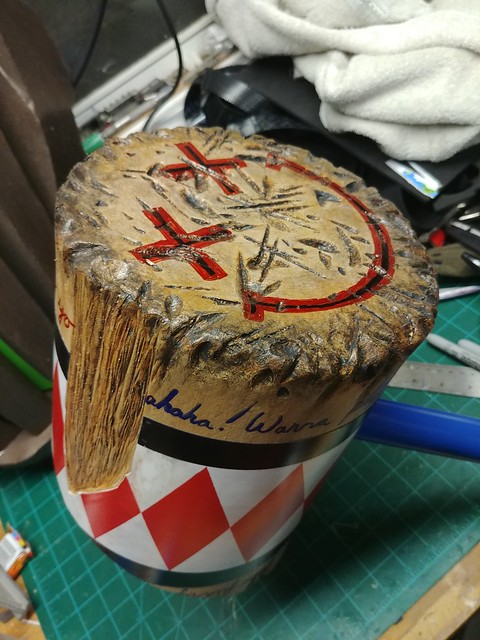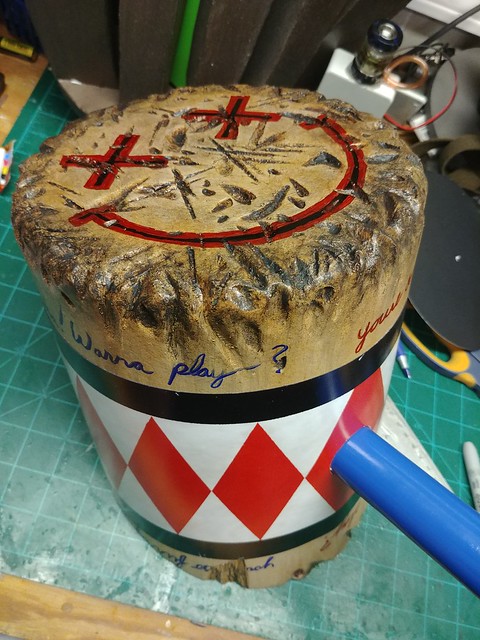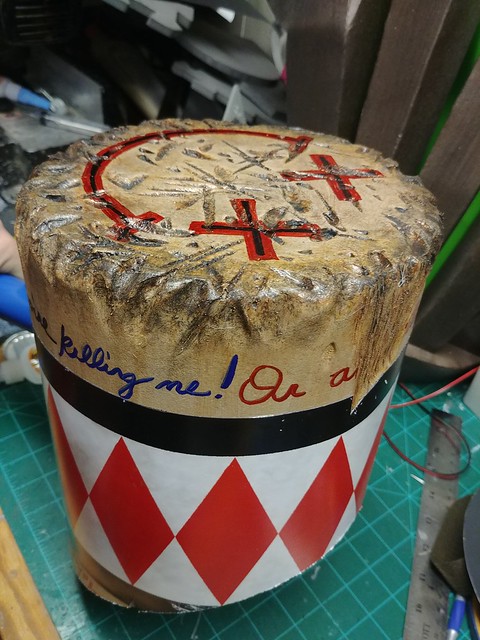 Hope you enjoy seeing the progress pics as much as I enjoyed building this!
Keep Building!
IndieFilmGeek
Last edited: