Hey there guys, Ive got my first suit pretty much done now.
So id really like to thank everyone on here who Ive bought various bits from to bring this 'sterioded up' pred to life, couldn't have done it without ya skills... much luv
& before anyone comments, yeah yeah, i know ive gotta spend time gettin the movement right & the sound files together but im just a little excited to have the pred done!
& massive apologies for the dodgy camera angles... my mate filmed it on his phone!!!
any comments are welcome though, good or bad.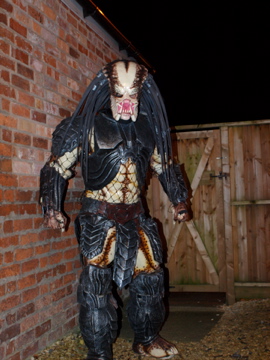 Last edited by a moderator: