here's a sneak peek at my first owned suit.
ive been buying various parts for a while now & not far off bein complete.
the reason im not showin the whole thing yet is that i made a quick mock-up mannequin. i feel it makes the pred look far to stiff & rigid but OK from this camera angle...
what do ya think?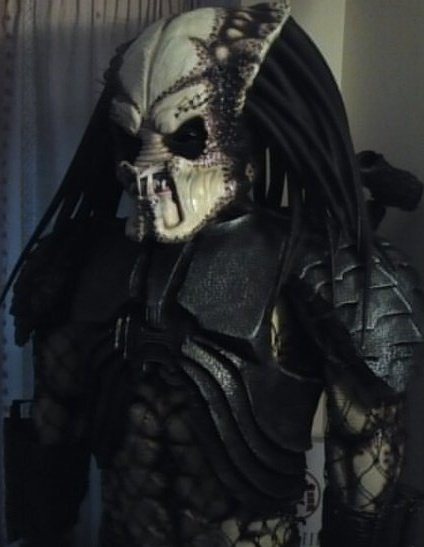 Last edited by a moderator: