Well-Known Member
RPF PREMIUM MEMBER
Hello all,
Finally, i am the proud owner of a real Star Wras item !!! I just bought (2 days ago) the space slug teeth, from the ESB :love :love

"This is a slug puppet teeth casting created for the production of the 1980 sci-fi classic Star Wars: The Empire Strikes Back. In the film, Han lands the Falcon inside a cavern on an asteroid to elude the Imperial TIE fighters in pursuit. Han then realizes that the cavern is actually a giant space slug and flies the ship out just before the massive jaws close. The casting was created as backup for these scenes but ultimately was not used. This jaw set is made of resin, and features numerous pointed teeth of various size throughout the upper and lower pieces. The two u-shaped pieces each measure approximately 6" x 8" (15cm x 20cm) and remain in fair condition, despite some of the smaller teeth missing the tips.
This item comes with a Prop Store Certificate of Authenticity."
Here are some pics
I bought them from the Prop Store of London, and the item was in the Prop Store in Los Angeles. I still haven't got it but it will be shipped soon....
Here are some pics of the real puppet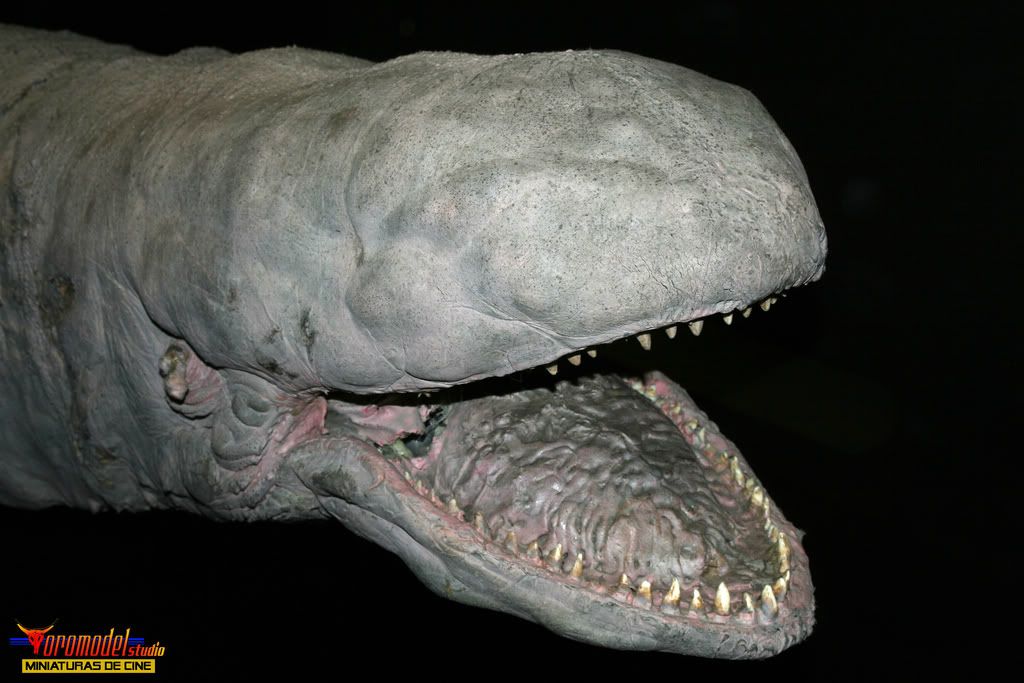 This is a big prop..here is a pic were you can see it compared to a hand... :eek
With the help of Cyberman, we will do a run of props, a diorama that will include a Millenium Falcon, that you can see in the Yunkyard
Thanks for looking, :thumbsup
Hope you liked it
Alfredo