My first suit is done Thanks everyone for your help (sorry for the photo quality). This is my Scavenger Predator. Parts from all Preds from the first four movies.
Hez - Finished Bio Helmet.
Monsterroom - Finished Half Mask w/ Neck Ring.
Dakath - Finished P1 Backpack, Finished AVP Feet.
Mannowar - Finished AVP / Wolf Armor and Extra Painting.
Elder-One - Raw Seahunterr skin (for second costume).
Mortenharket - Finished Hands.
YOU GUYS AND GALS ROCK!
Ebay - Rambo Muscle Suit, Body Stocking, Finished Plasma Caster (not used), Finished Gauntlets.
KFC - Chicken Bones.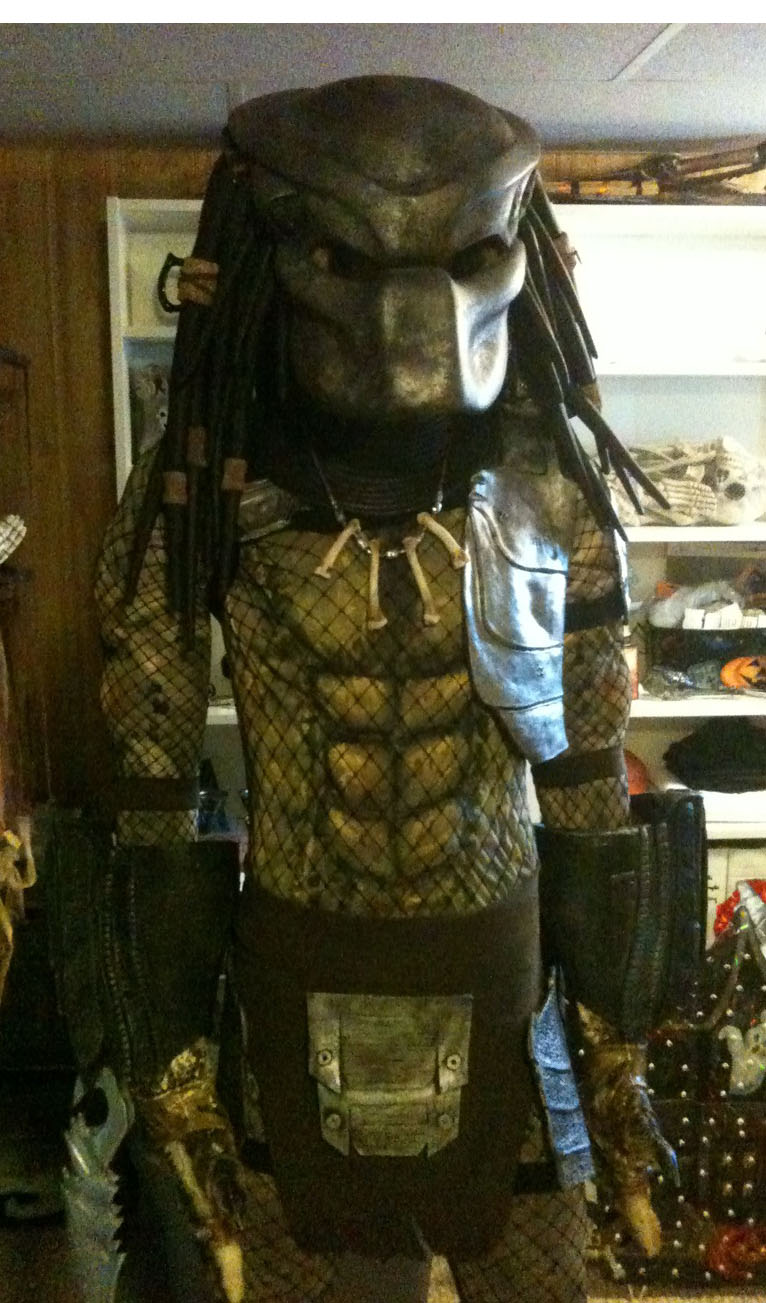 Time to start my P1.
Last edited by a moderator: