Greetings, I'm the newcomer on this site.
In 1995, having watched "The Predator" at the age of 10 years, I have simply been shaken by this masterpiece. I very much would like a toy of a predator, but in Russia it couldn't be bought . Then I have decided to make it. I have asked my parents that they bought to me some plasticine. Having erased piracy VHS(others then weren't) to holes I sculpted predators, then broke and molded anew, until then while I wasn't happy with result. But plasticine isn't good stuff for small details. You sculpt one small piece, casually you break another. In course of my growing, my interest to plasticine has died away and I has thrown this employment for a long 15 years. Not so long ago I have opened for myself "Super sculpey (firm)" and realized my childhood dream, I have sculpted the predator. And only in the process of it creation, when I was searching pictures for a sculpting, I have found your site. I am glad that I'm not one such sick).
Please sorry for my English
.
Here on your court my first experience with super sculpey.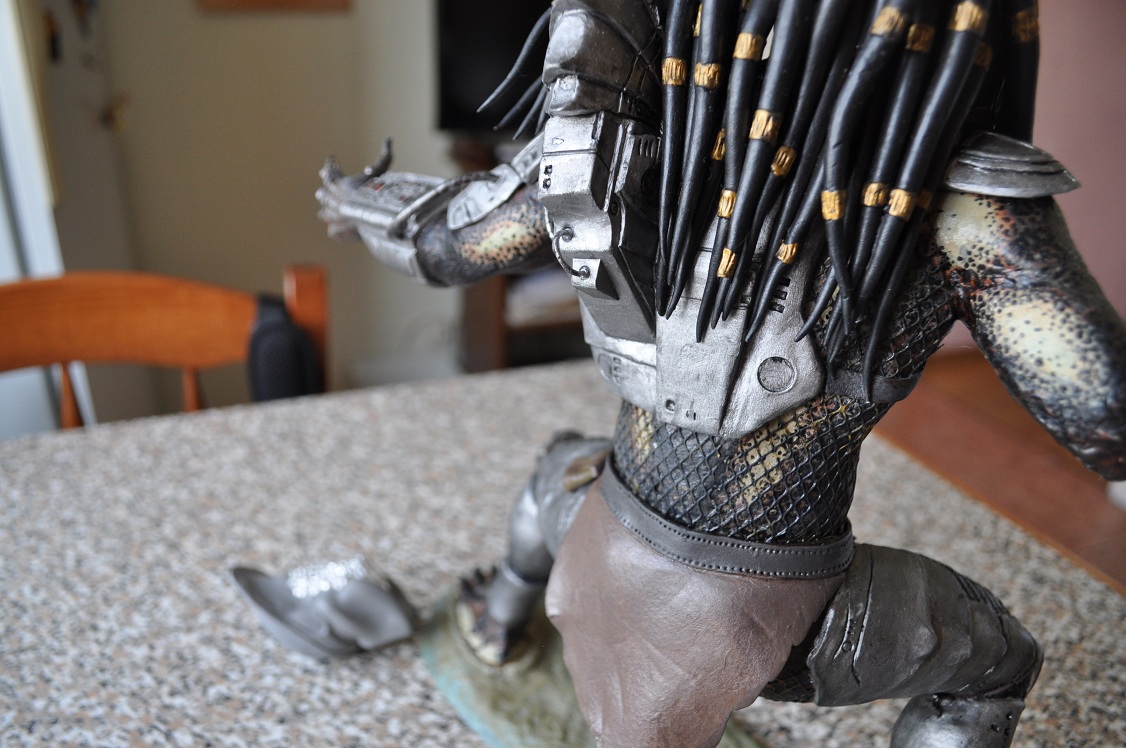 Last edited by a moderator: