My first attempt at sculpting anything in clay and casting with latex.
Here are some pics of my first headpieces from the mold and a few shots of the feet. Hope to have the hands done before too long. I got a surprise when I filed the head mold the first time, The mold took 5 gallons of latex to fill it. (All I had)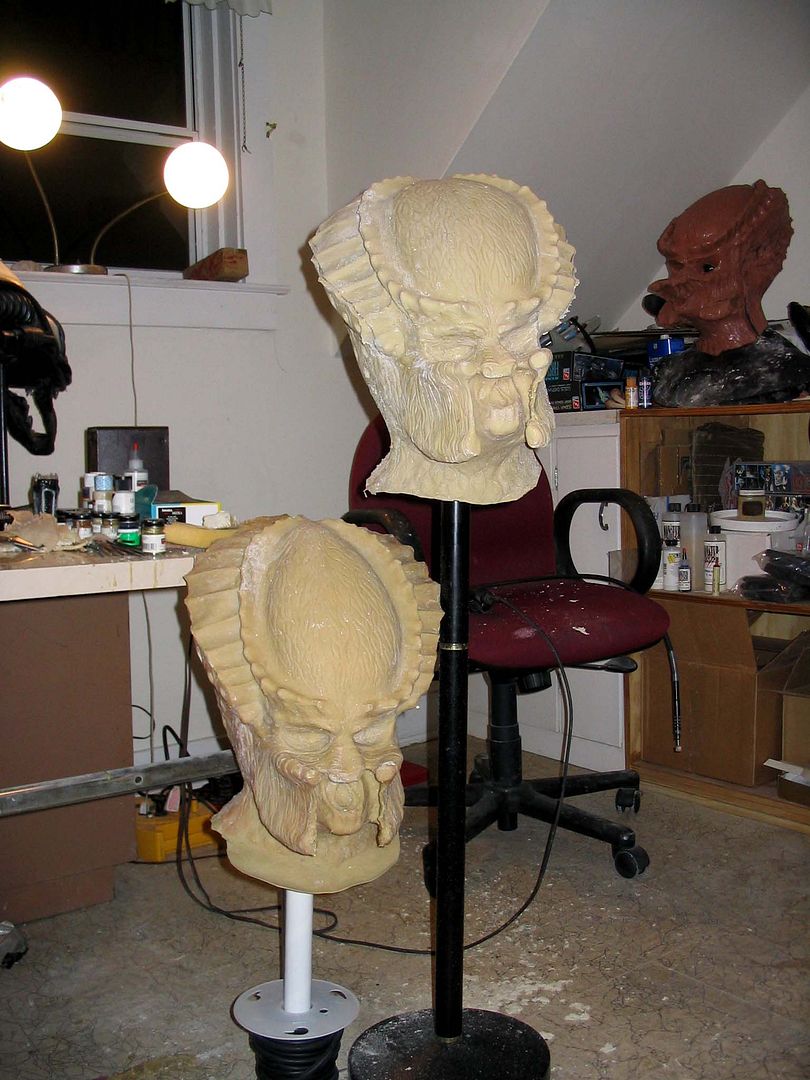 Still working on the final paint scheme on the green one as this next pic shows but the teeth are in place.
Here are the feet to go with the head. They are trimmed better than this pic shows.