This is my first try at sculpting, having been inspired by the talent on this site, I've gone for a sort of P1 look, just winging it as I go, let me know what you think. I think it's just about ready for the smoothing now, but I've got a couple of questions for the experienced ones out there;
Which silicone would you recommend, I've been using Klean Klay for the sculpt, and how would the silicone cope with the undercuts around the sides of the crown?
I have never had much success with fibreglass in the past, I've been looking at a similar product called Jesmonite, anyone used this, or would I be better with a resin type product?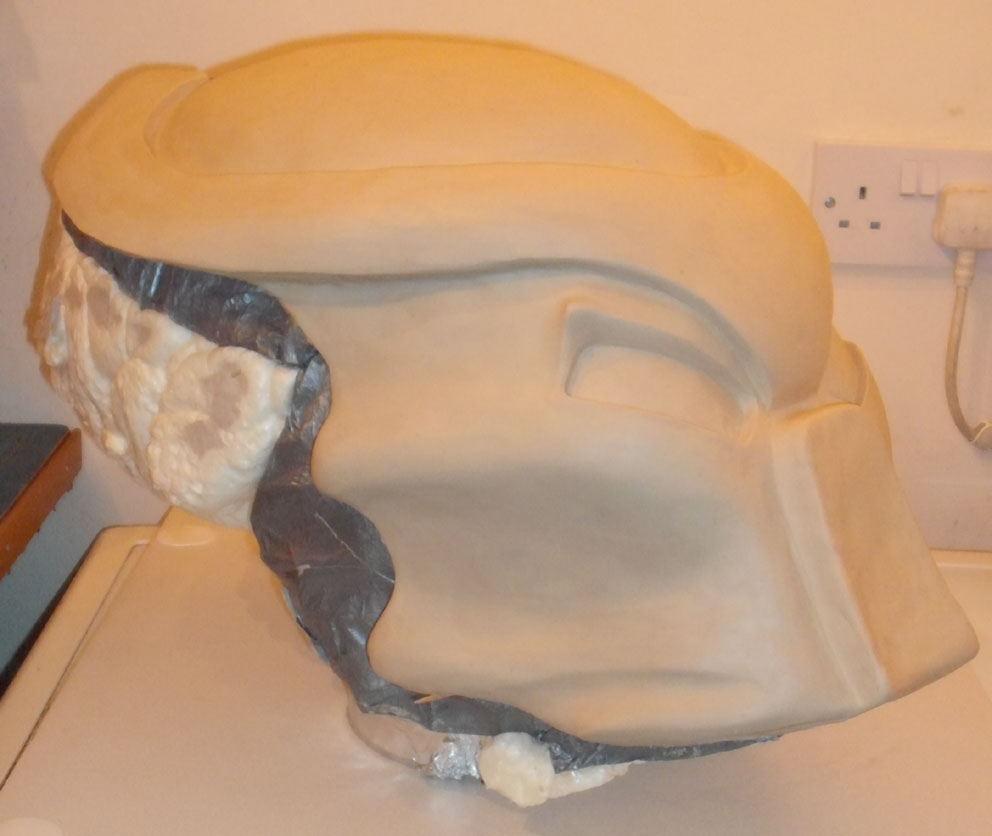 If anyone who hasn't sculpted before is interested in having a go, I've got plenty of pics of the various stages I went through to get this far, it wasn't easy, but very satisfying.
Sorry the pics aren't great, photos aren't really my thing.
Hi all, just did my first resin pull today, it's not perfect, but for my first attempt I'm very happy with it, let me know what you think.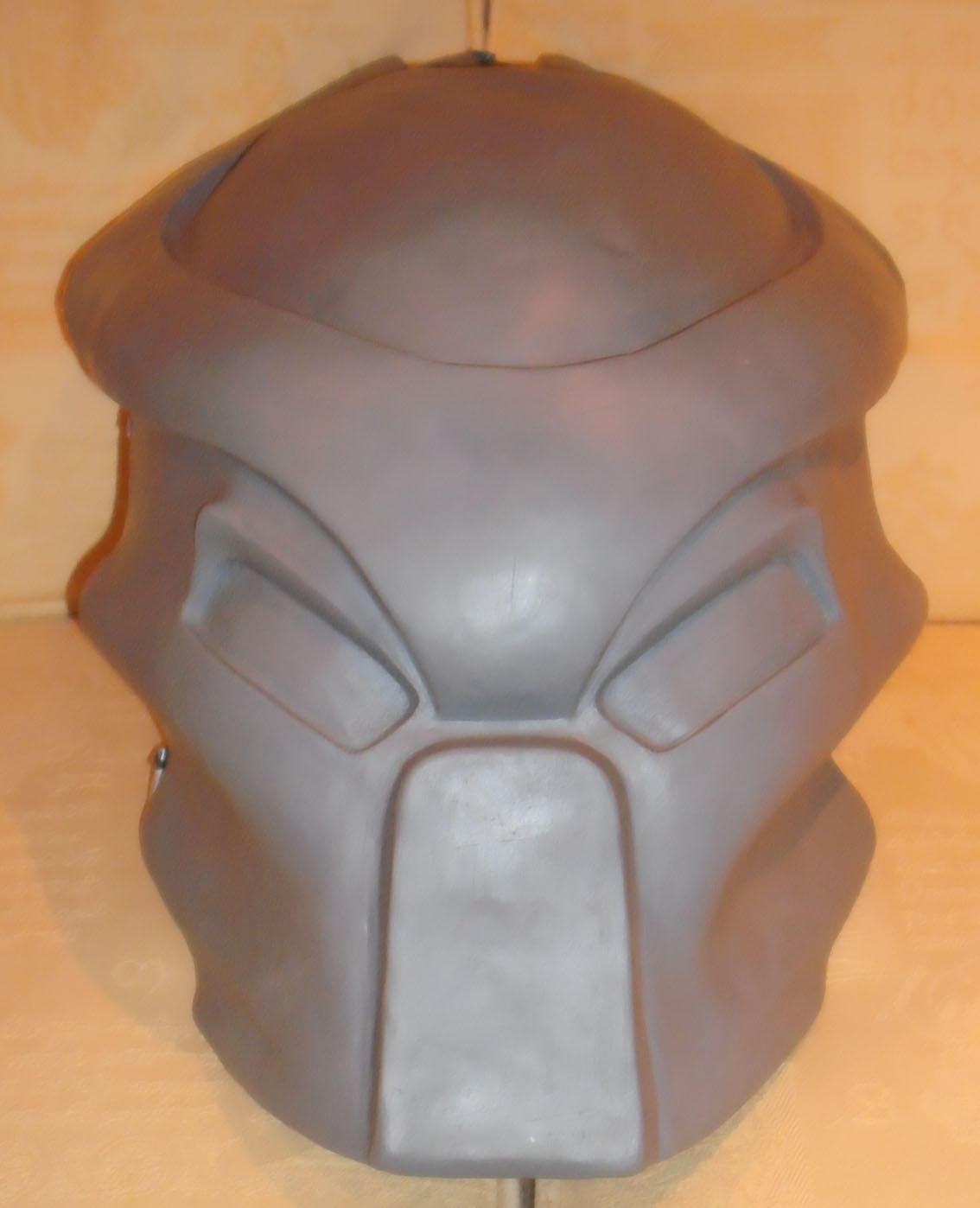 I've installed the led remote on/off system, as I'm not very good with electronics, I thought the easiest way around it was to use a ready made remote control system; so I took a cheap radio control car apart and took the circuit board out. I connected the power side to a aaa battery box, the lead that originally fed a motor was used as the power to the leds, this output was fed to 3 wires, so each led has it's own resistor. The earth side was connected to the battery box.
Now if someone presses 'left' on the remote control, the leds come on. This is as deep as my understanding of electronics goes, it seems to work, so I'm happy. By sheer luck the design of my bio has left enough room in the brow area to house these bits quite comfortably.
I glued on the accessories, sanded the laser shroud as needed, then started the painting using Hez' method of black and silver for the first couple of layers, followed by a light misting of copper. After this I then used acrylics, black, silver and brown. I applied a colour neat, allowed it to start drying, then wiped it down with a damp sponge. I carried on doing this until I was happy, then I used silver to drybrush the edges to simulate wear/highlights. The whole thing was then sprayed with matt varnish. I may change the lenses, I'm not totally happy with those, but it's nice to get it just about finished and sitting temporarily on my mask.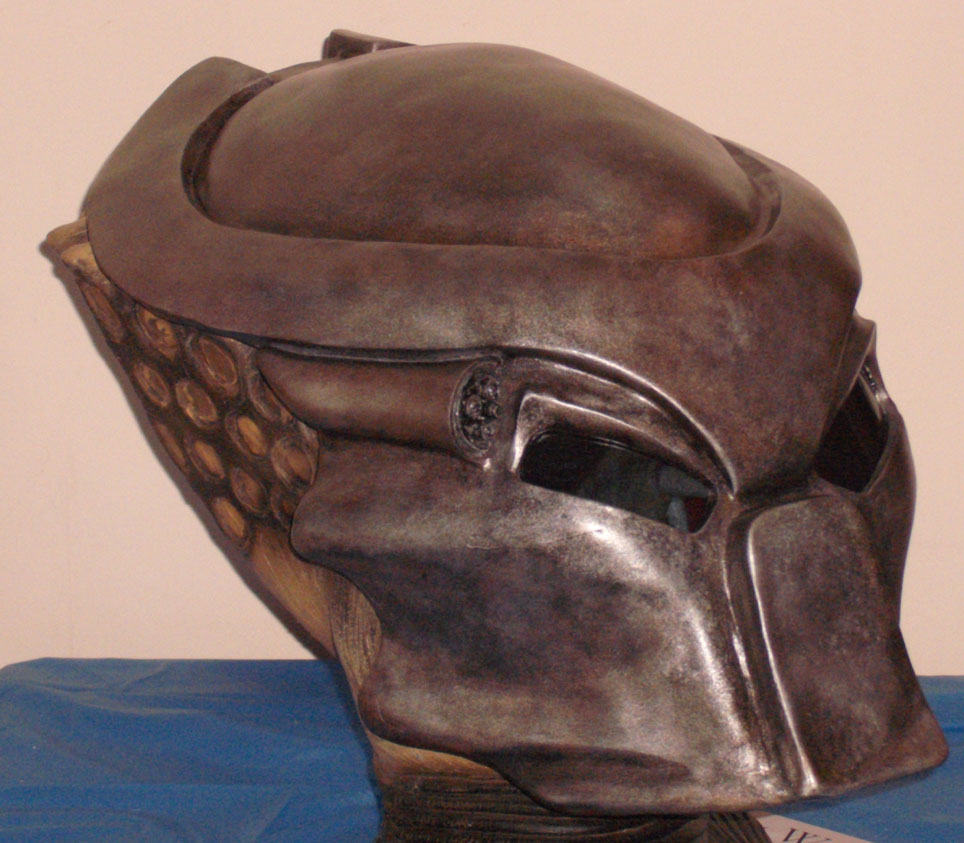 I'm really pleased with the way this has come out, having never sculpted or cast anything before, so to anybody out there still debating whether they should attempt it, just do what I did, read as many huntorials as you can, then go for it. It can be frustrating at times, but ultimately worth it.
Last edited by a moderator: