Hey Guys,
its my first post here so i want to show you my first prop ; D
i´ve made this costumes a few months ago,
its Wicket from Star Wars and specifically the Ewok Movies.
the costume was made for my Girlfriend, she likes the Ewoks a lot so i´m really happy that she joines me (as Vader) with her tiny , little furry bear ass : D
Well lets start with some
work in progress
pictures.
feet are made from normal UGG boots and toes
made from the rest of the latex fingers.
i´ve started with the suit and add this white fur for the first try, but after all it looks terrible so we´re removed it xDDDD
well and a WIP picture from the head.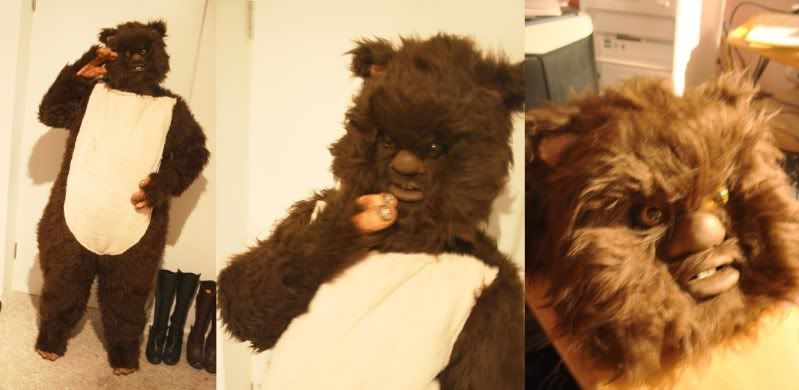 after this i´ve made the leather hood for the head.
Finally, it looked like an Ewok xDDD

well yeah, i hope you like it. i´m really happy how it turns out!
everybody was in love with it and
wanted to cuddle the ´bear´ ; D
after all, I think it was easier than expected.
I had a lot of fun, more than with any other costume xD
okay, so here we go with the final result.
Here is my finished Wicket, the Ewok costume: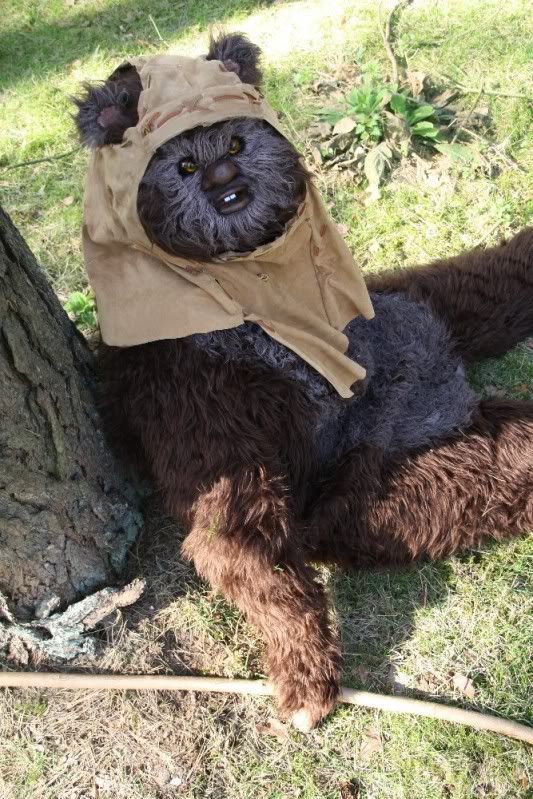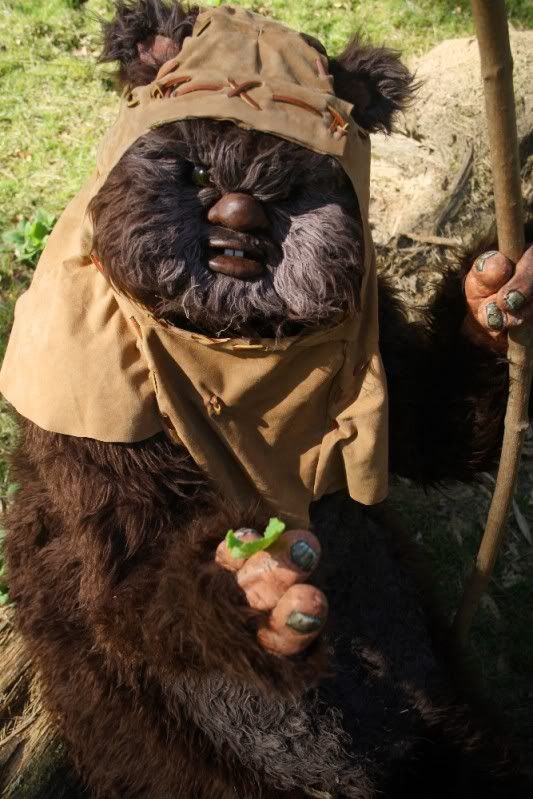 oh and for Fun, heres my also selfmade Vader costume.
completed in only one week D :
i hope you like the Ewok and don´t be so critical,
its my first prop ; D
thanks for watchin´ guys~