Well,
After reading some of the other members voodoo doll creations, idea's, dimensions, screen grabs, I decided to make one of my own.
I made the dimension's to which I thought were appropriate. i also made a couple small changes for fun since this isn't a serious project..
Thanks to MarkPoon for the voodoo doll head. I was going to make my own but marks newer heads look great and the nose issue was fixed giving the nose more of a raised effect it was perfect for the build. Saved much time making it myself..
it took a few trips back and forth to the fabric store gathering the correct materials...
I used more of a thick gauge black thread to wrap around the whip to make a small handle; i also made a small pouch for the doll which can be removed at any time.
I also took the extra step to make a cream colored linen undershirt tucked into the pants per the original.
Moss green thread per the original and leathers of different kinds.
many hours of hand stitch work went into this doll and I couldn't be more happy with the outcome. I didn't want to rush this, took me 1 week to complete working on it for a couple hours each night.
The main body is made from a wonderful cream colored fabric that is strong yet thin. working with this and the linen undershirt was very tricky as linen frays out of control when working with it so I had to take extra steps to fold over the edges and give extra stitching.
if you know how to sew then this will be much easier for someone to make. But if you don't then you could run into a few problems and not be happy with the finished product.
everything is removable off this doll, non of the clothing has been stitched to the body. Like I said no short cuts..
I believe everyone's voodoo dolls I have seen on this forum all have little special touched of their own and I'm happy to say mine does as well.
just hope I get in line for the needle relic is making.
let me know what you guys think.
the pants and jacket fit to a T, i didn't want a lot of extra slack in the pants or jacket, so this doll could stay small, tall, and skinny.
I feel guilty giving it a poke here in there, but it feels good to do it! hahaha.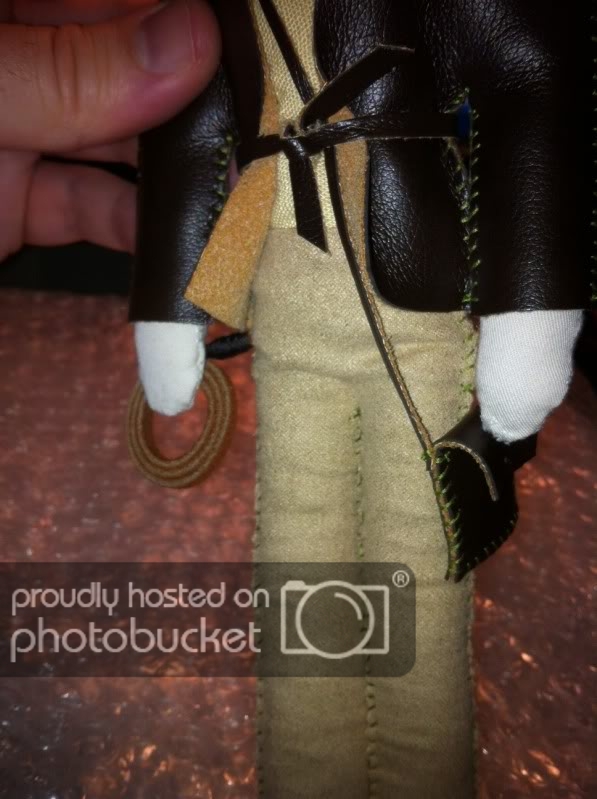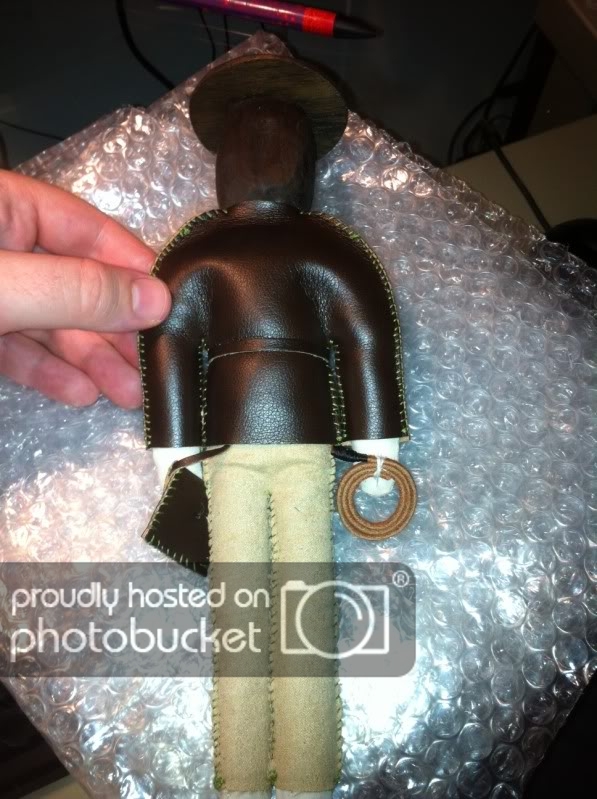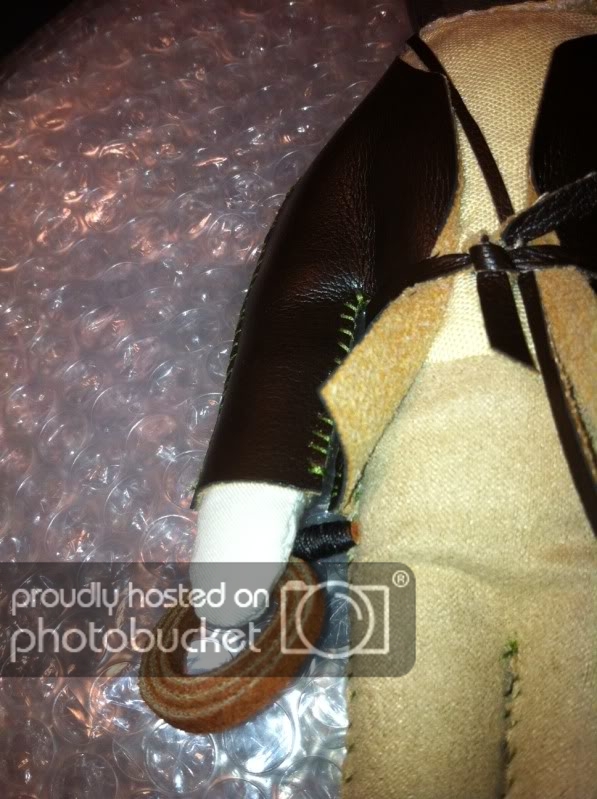 Last edited by a moderator: