So I heard a few people mention an alternative to the silicone molds often used for amber eggs, Easter eggs.
I decided to try improvising my own version. Which involved drilling a hole on top of the Easter egg and putting a PVC pipe on it to make a mold for the stem of the amber egg(yeah that sorta didn't work, so I'm going to have to used something else next time).
And from there on I pretty emulated the rest of the process with what was done in this DIY video from AWE me:
Though I used castin craft resin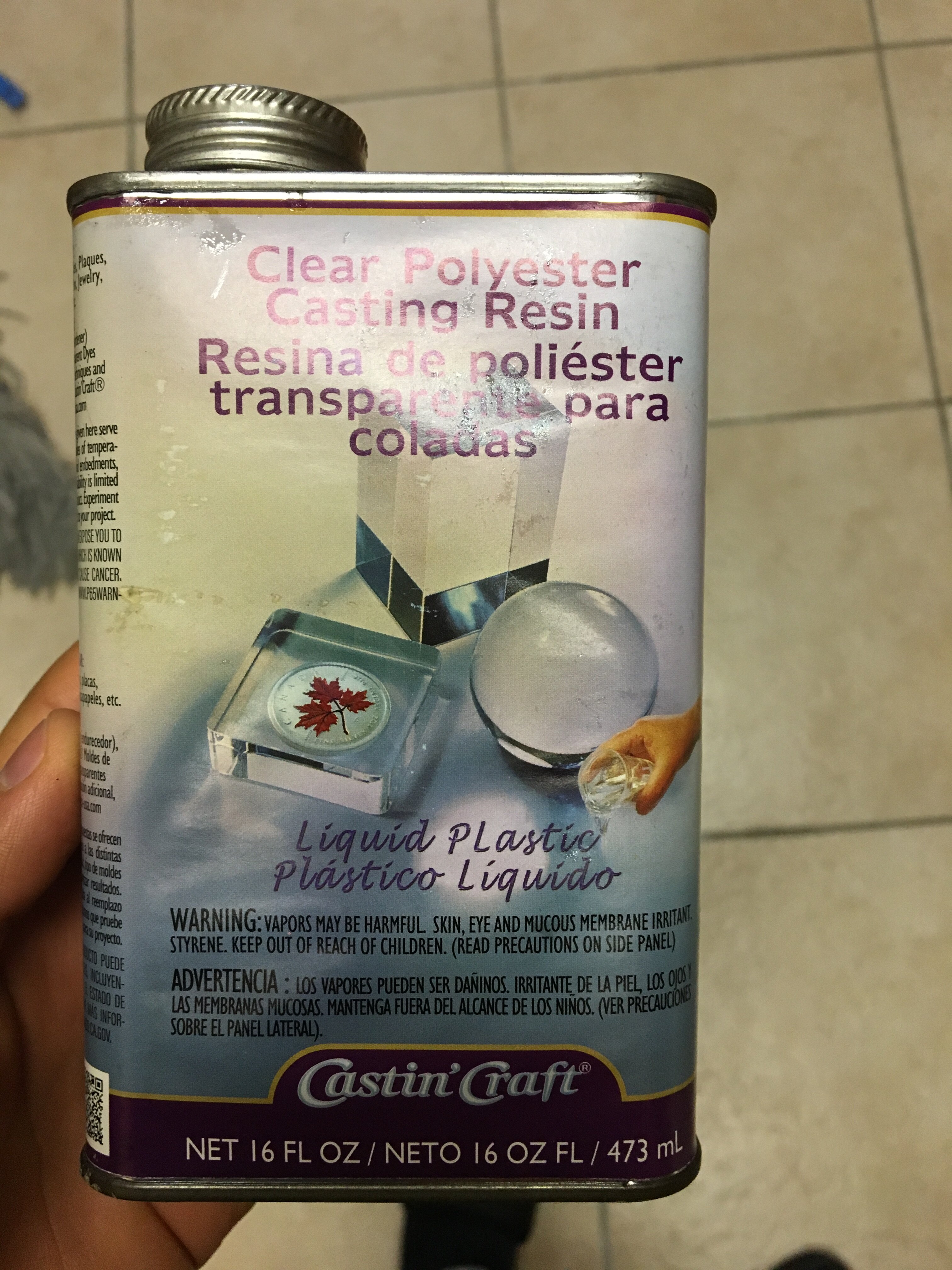 and had two cups each with half the resin(only putting catalyst when ready to pour for each). And despite the Easter eggs having two halves, I didn't take the two halves apart for fear that the bug would be placed to high or to low and used electrical tape so the liquid resin doesn't leak out(also I did spray mold release on em as well), while putting the bug inside through the hole I made.
When I poured both cups of resin the resin didn't even reach the stem(despite having checked the volume with water and a measuring cup before, but the thicker resin turned out slightly different), until I had to quickly mix another small batch to fill the remainder in(though it may be part of the reason much of the stem didn't completely attach to the egg as there seems have been bubbles that built up, which is odd relative to the rest of the amber egg coming out more complete).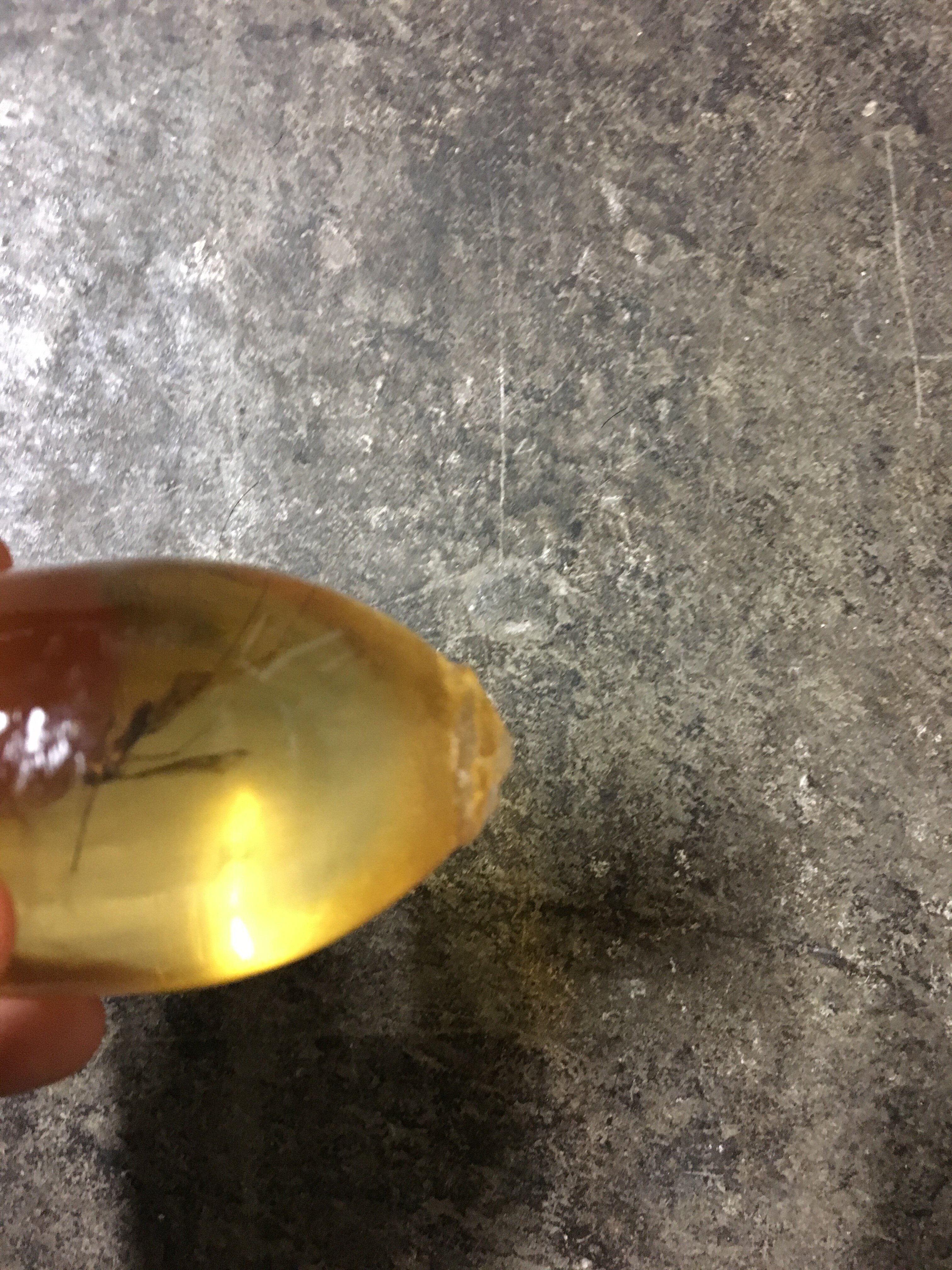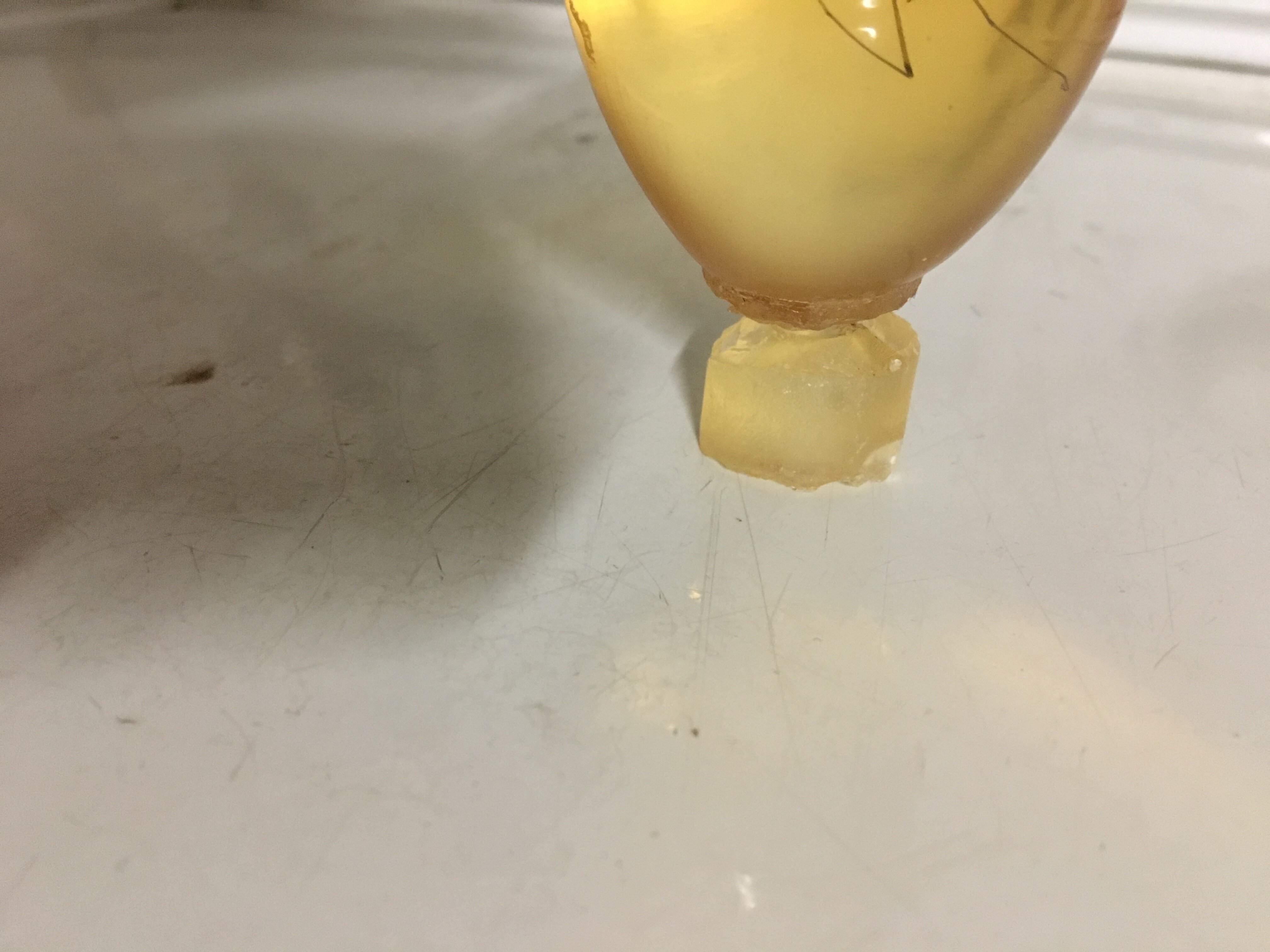 Also when I put the bug in I wasn't sure if it was in the middle so I moved it and accidentally broke a leg off(later dawning on me I tried facing the crane fly vertical instead of horizontal). At the very least I caught 3 crane flies, preserved them in alcohol, and for this first attempt I used my least favorite of the three(generally having an awkward pretzel pose) for this experimental DIY. Even with much of the stem missing, I bet this can be super glued onto a cane. The bug does have a few small bubbles assuming that I could've waited longer for the bug to dry or that possibly in result of breaking the leg off it may have exposed its blood or something.
I didn't take much pictures of the process because I doing this alone and had no one to take pictures for me while my hands were full working with the resin.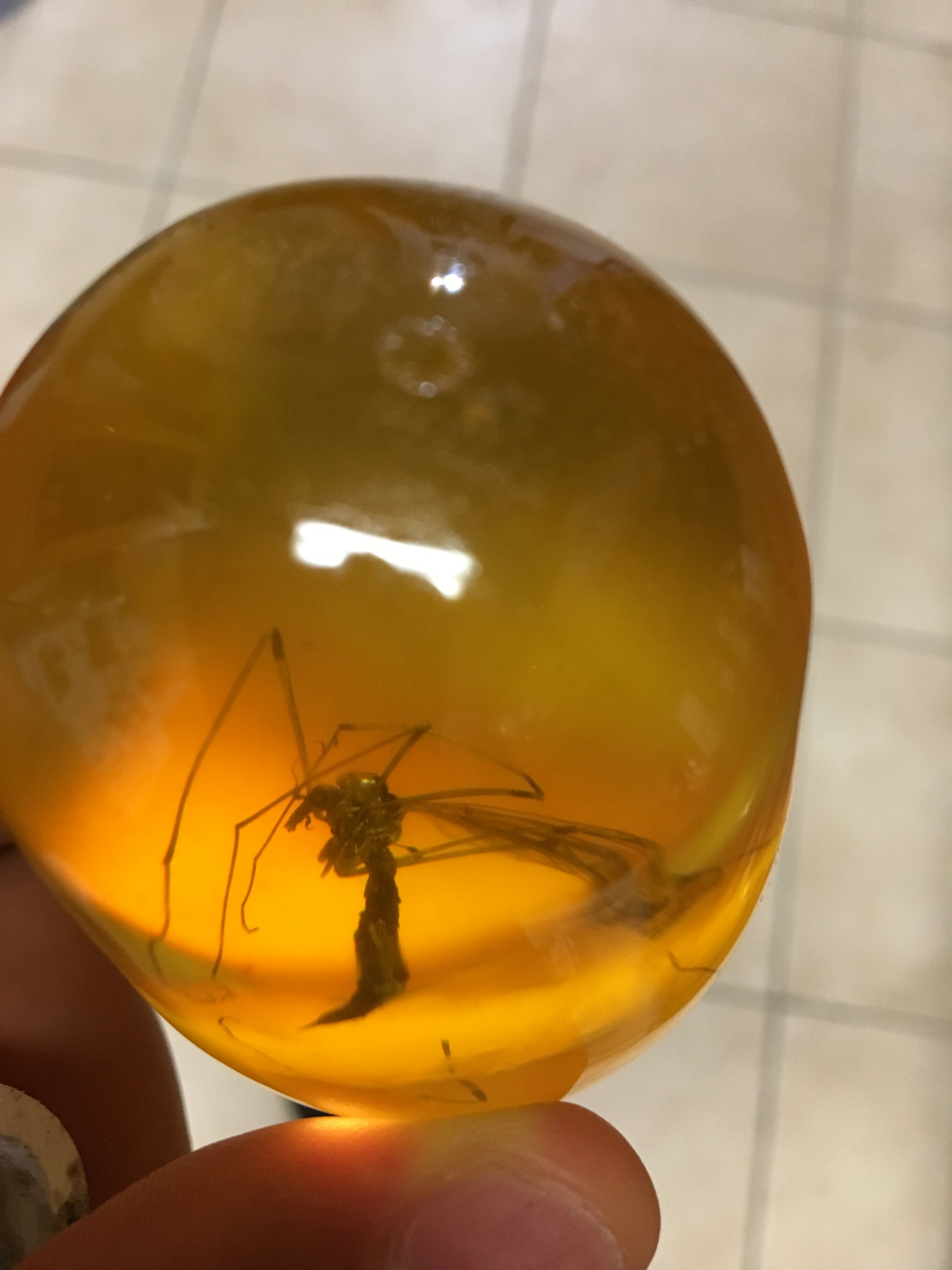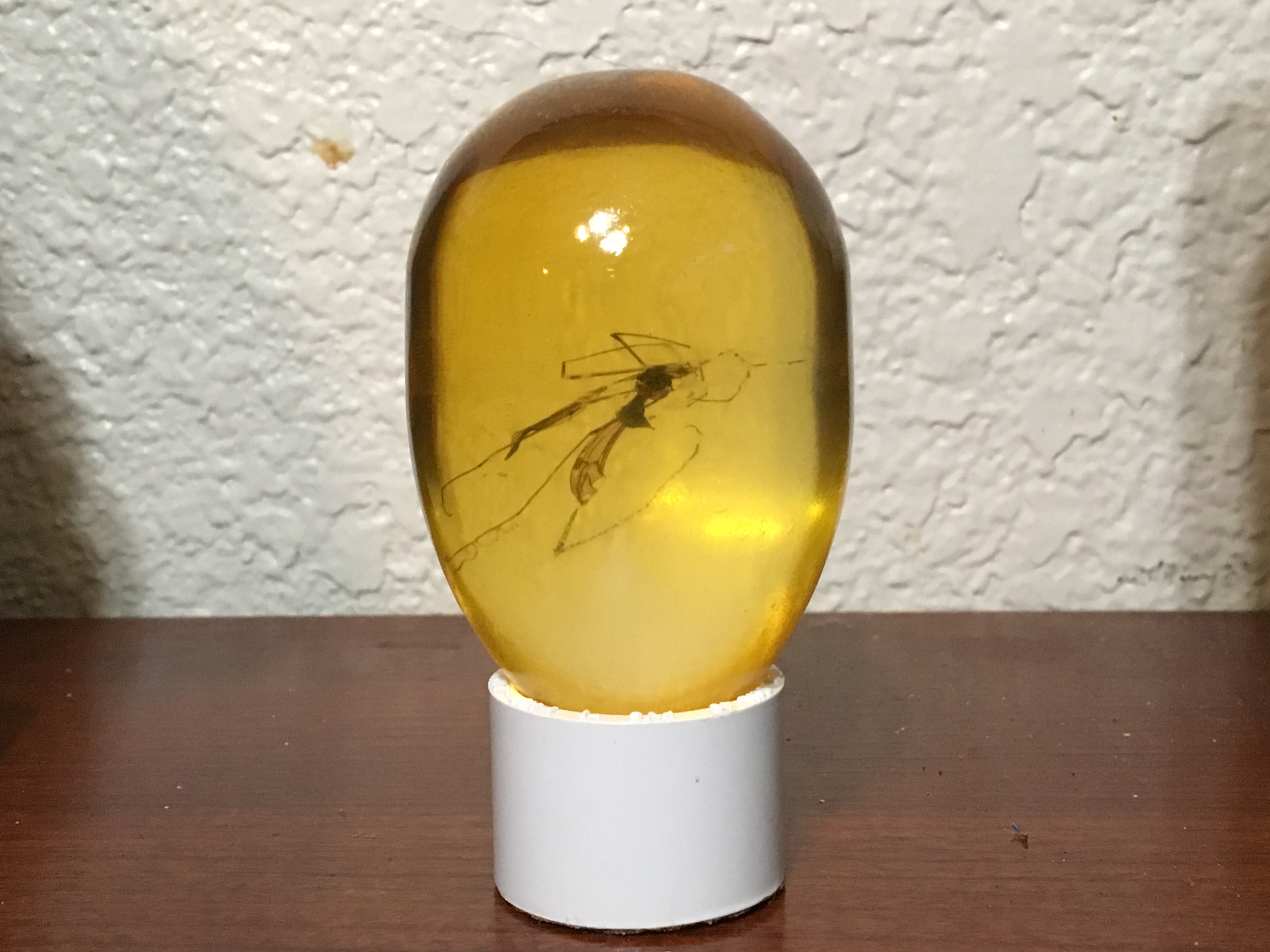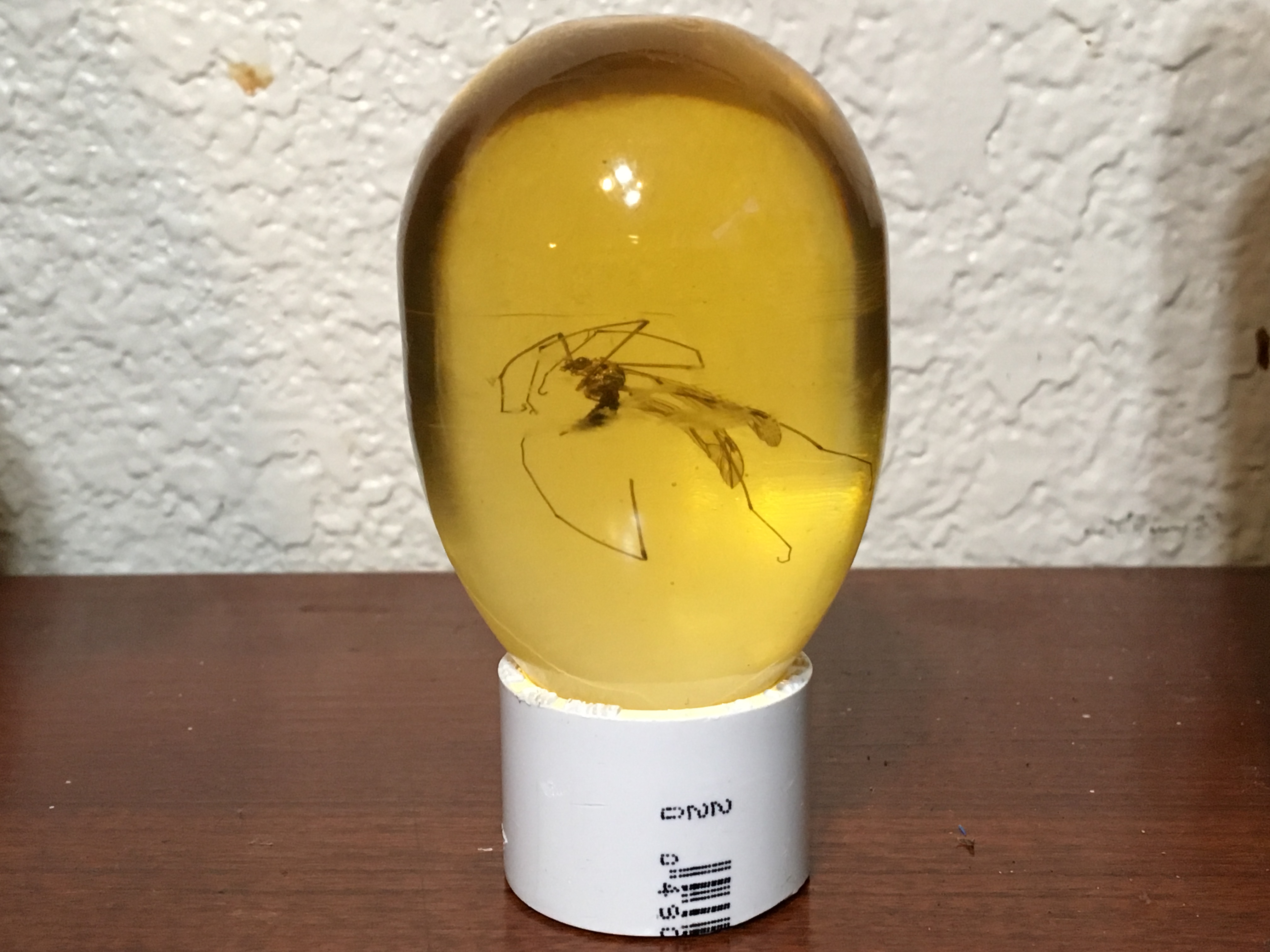 With all that said though, this first attempt came out a little better than I expected(especially despite having seen tutorials this was like my first time working with resin) and I still have two more crane flies, but I'm thinking about maybe using fake bugs atm until the stem stays finally attached. After the essential failure of the PVC pipe piece, I'm try another item that may work better.
I wouldn't recommend anyone else doing this(especially with a few aforementioned problems I have to deal with) unless they could try at their own risk, and even so improvise if they do. I did this to see how if it works or not.
Last edited: