I am quite the fan of the Fallout universe and I have been building props from Fallout for about six years now. This thread will be where I post any of my future props but for the meantime I will show you Some current photos of My collection and a few of My favorite builds.
Here is my collection as it sits right now.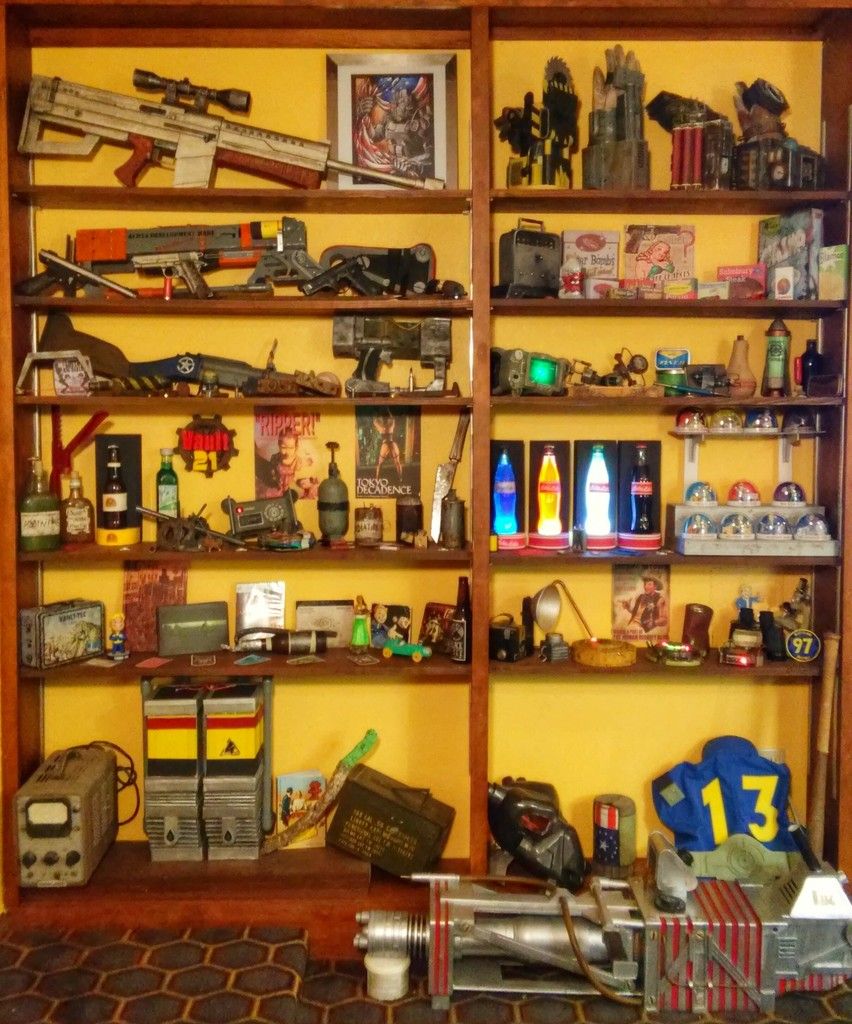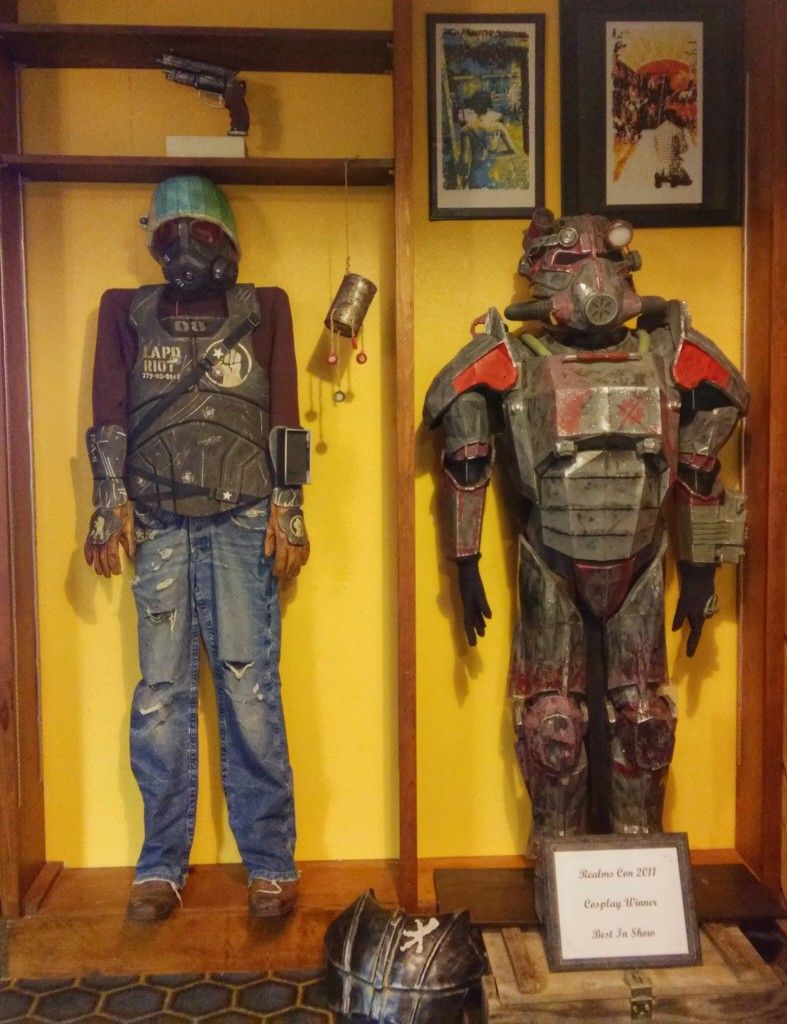 For size comparison.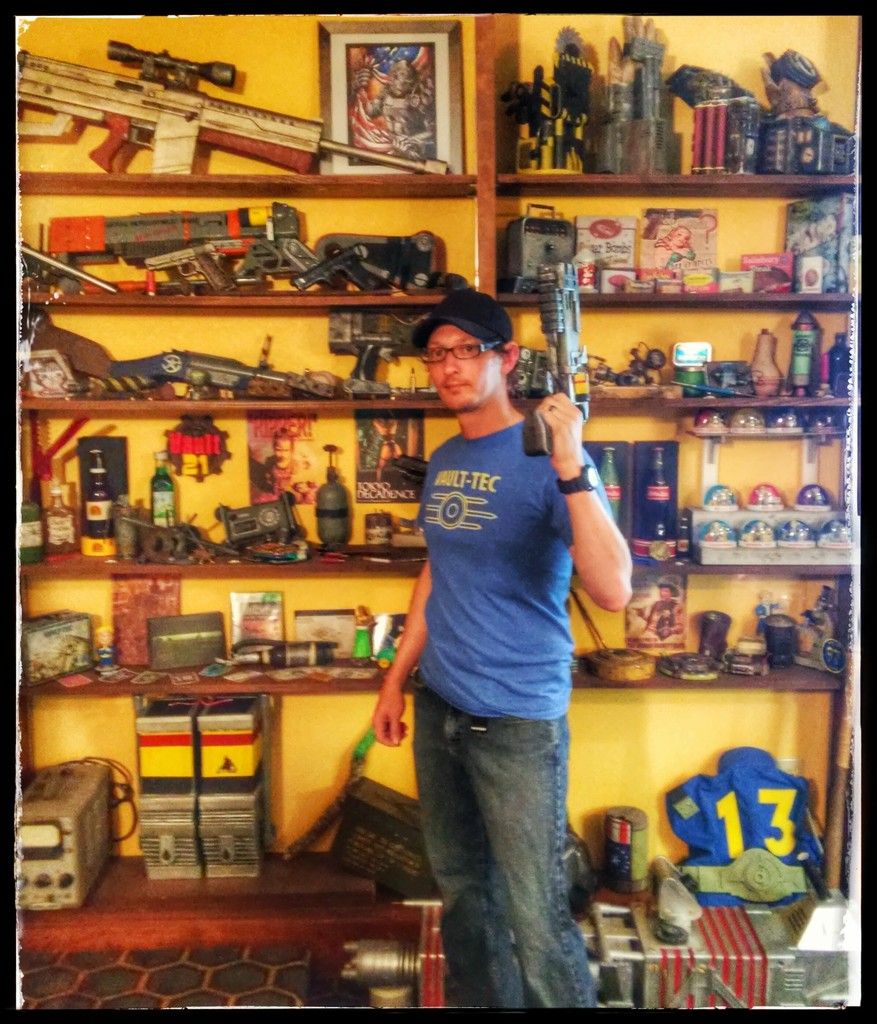 Fallout 4 Laser Pistol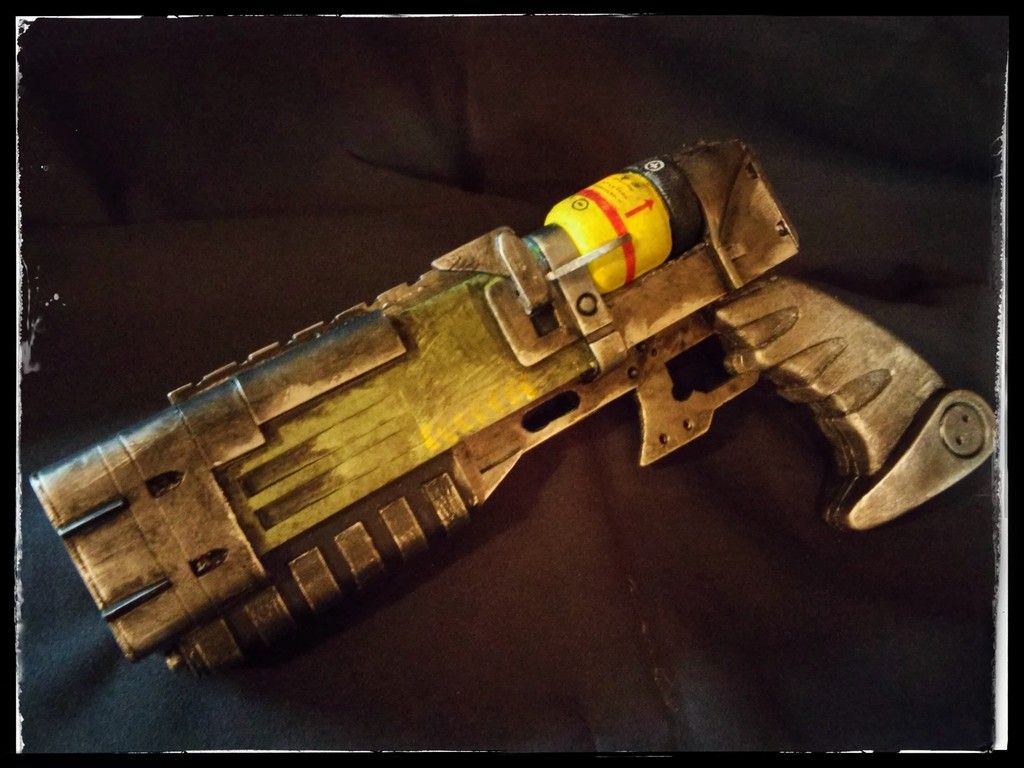 Fallout:New Vegas PUSHY.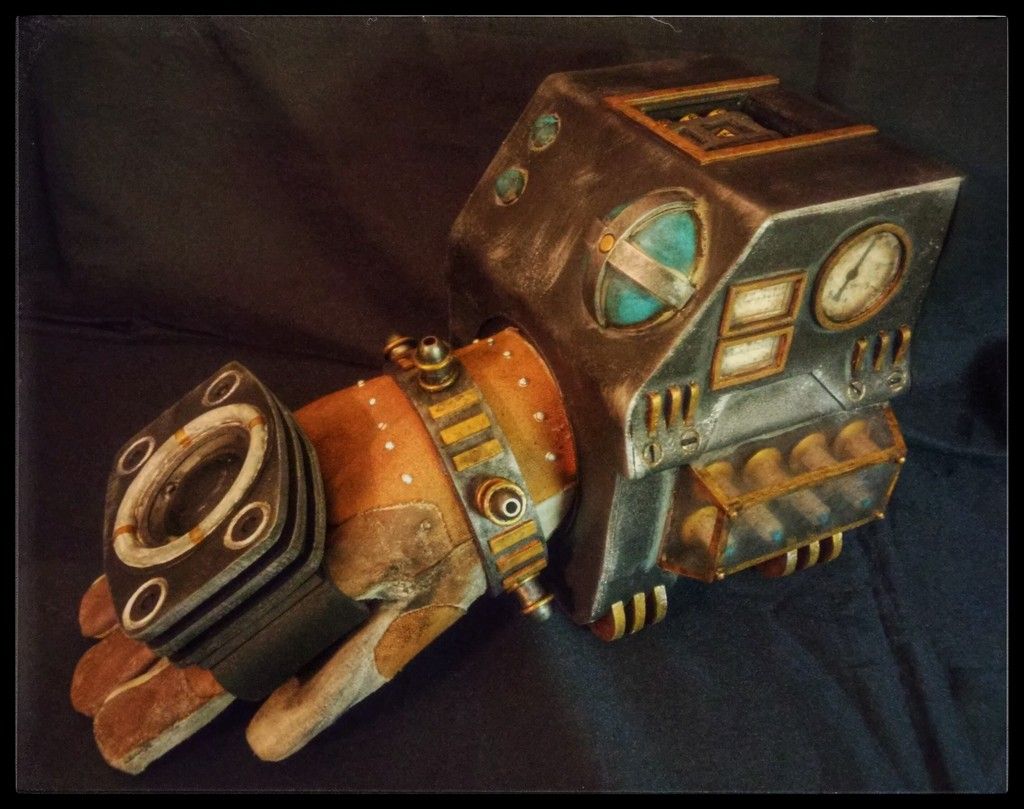 Fallout:New Vegas A Light Shining in Darkness
Fallout 2(and GRA) BOZAR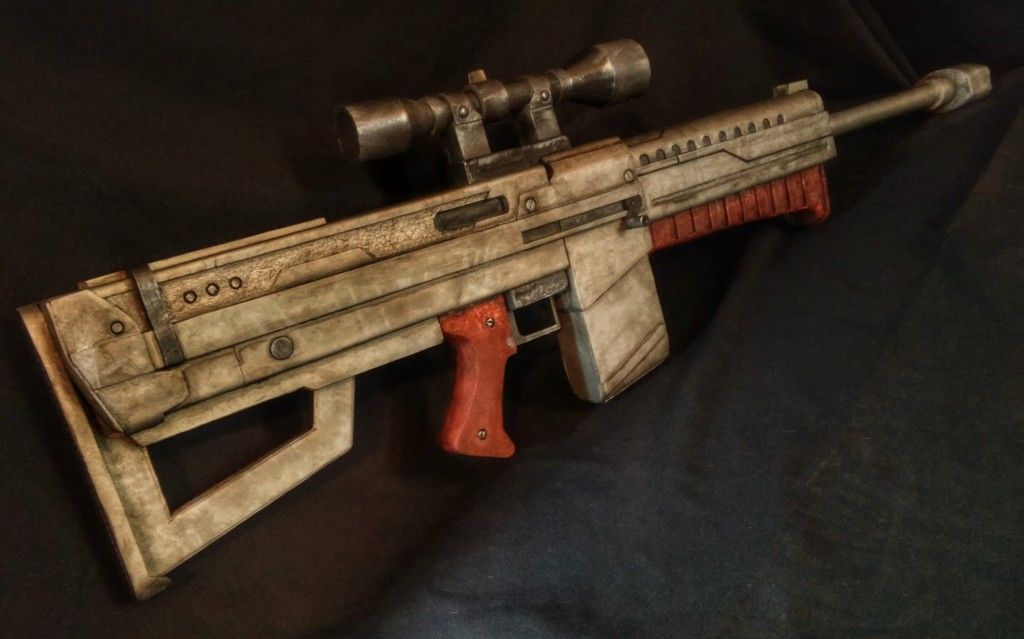 Fallout:New Vegas Snowglobes.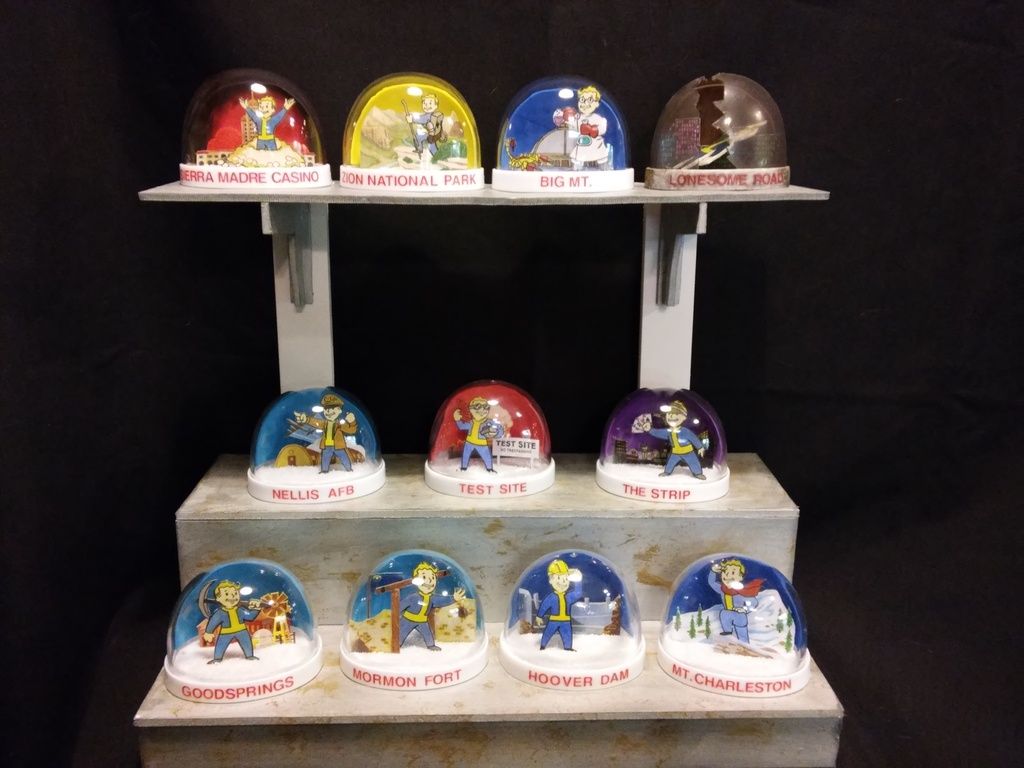 Fallout:New Vegas Recharger rifle.
Fallout:New Vegas That Gun.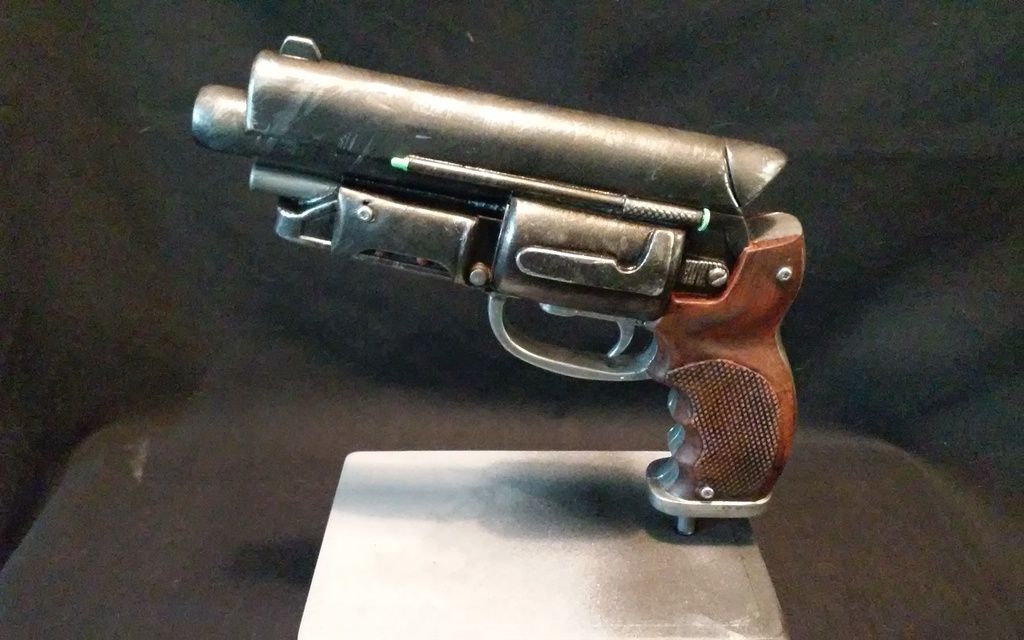 Fallout:New Vegas AER14 Prototype.
That's just a few I have made I wanted to share but, be on the lookout for more Fallout Props and armor from me in the near future. Thanks for looking!